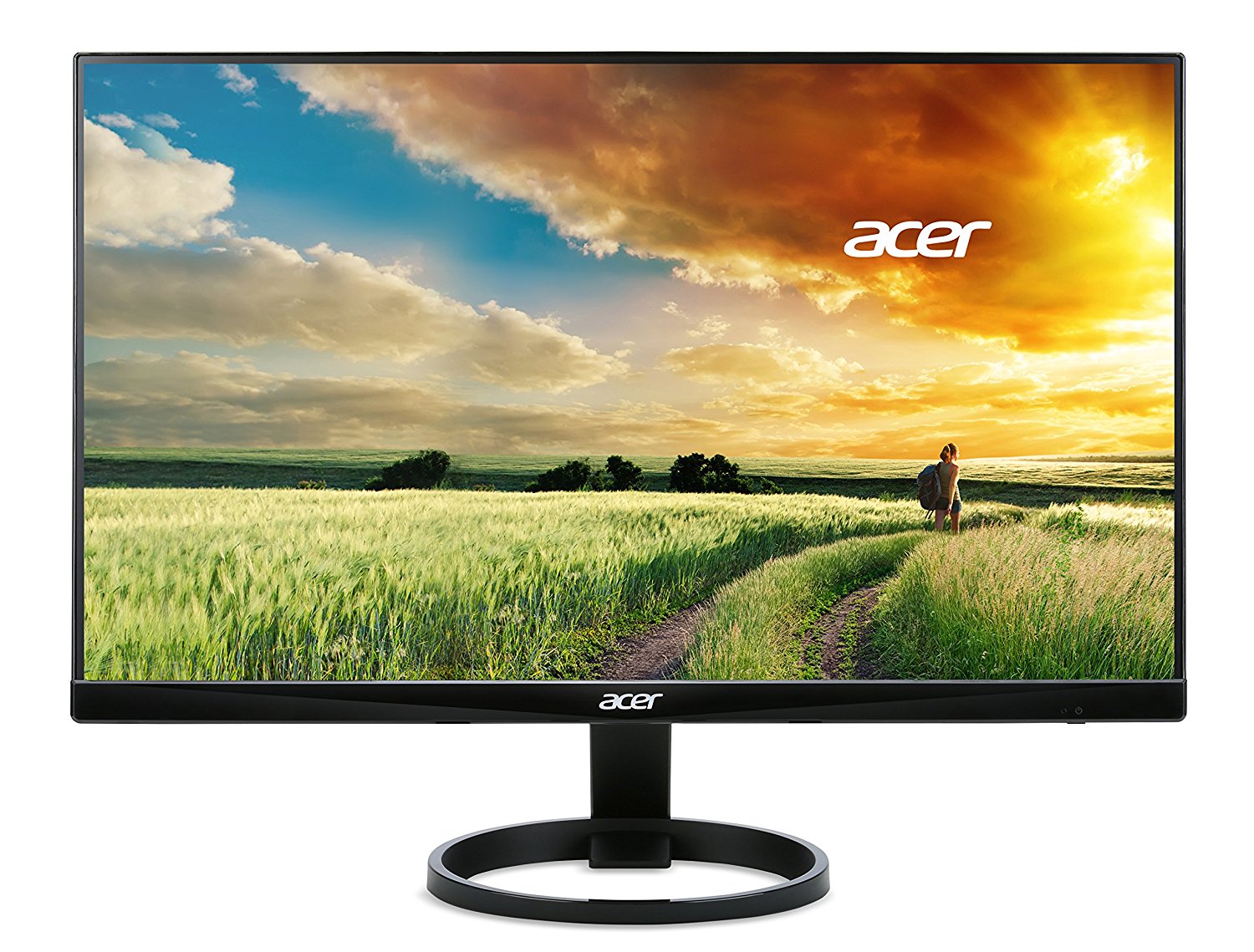 Acer R240HY Widescreen Monitor
I've been buying this monitor at work recently as a great option for a laptop user. While it's not 4K/5K, it does offer a great looking display with tiny bezels on the side. One of the people I deployed it for even commented that it was a like an infinity pool type display. This makes it a great option if you want to display it side by side with two of the same.
It has options for HDMI, DVI, and VGA so you have plenty of ways to connect it to your laptop.