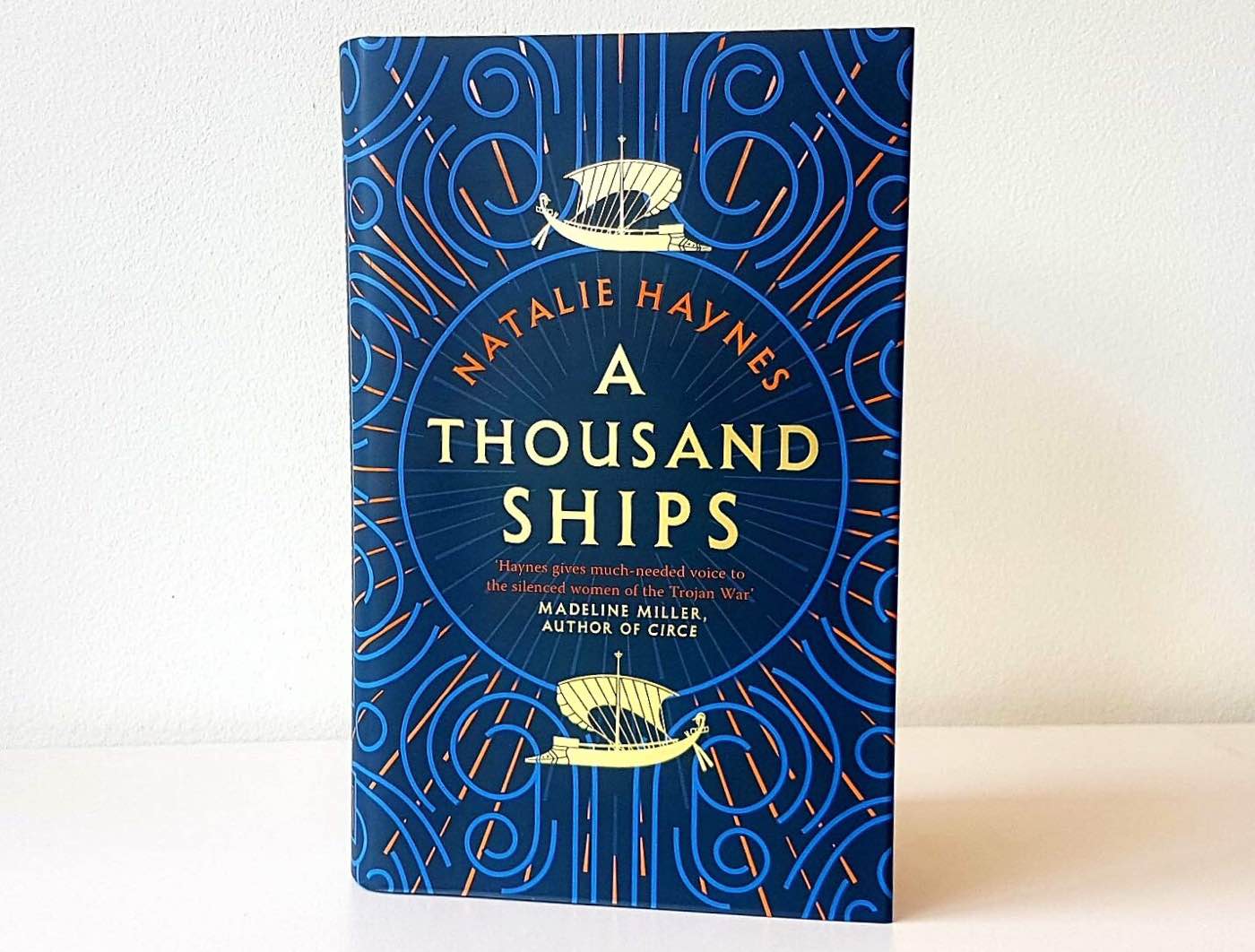 'A Thousand Ships' by Natalie Haynes
Natalie Haynes' most recent novel, A Thousand Ships, is a retelling of the Trojan War from an all-female persepective — in much the same vein as Madeline Miller's Circe, written from the perspective of the witch goddess from The Odyssey, and Pat Barker's The Silence of the Girls, told chiefly by the Iliad's Trojan queen Briseis.
From the description:
This was never the story of one woman, or two. It was the story of all of them…

In the middle of the night, Creusa wakes to find her beloved Troy engulfed in flames. Ten seemingly endless years of brutal conflict between the Greeks and the Trojans are over, and the Greeks are victorious. Over the next few hours, the only life she has ever known will turn to ash…

The devastating consequences of the fall of Troy stretch from Mount Olympus to Mount Ida, from the citadel of Troy to the distant Greek islands, and across oceans and sky in between. These are the stories of the women embroiled in that legendary war and its terrible aftermath, as well as the feud and the fatal decisions that started it all…

Powerfully told from an all-female perspective, A Thousand Ships gives voices to the women, girls and goddesses who, for so long, have been silent.
Over on Goodreads, book reviewer and blogger Louise Ferrell wrote a fantastic summary about how the book draws attention to women who've always been relegated to the edges of the story:
The book covers the lead-up, duration and aftermath of the Trojan War, but is told entirely from the point-of-view of the women: queens, slaves, goddesses, nymphs, winners and losers (although, there's a lot more of the latter). There are some very familiar faces, like Helen, Penelope, Aphrodite, and Hera, but there's also a lot of lesser-known women, wives and daughters rarely given any real consideration in modern interpretations e.g. Creusa. It's not a gender-swap, it doesn't take acts attributed to male characters and reassign them. It's much stronger and smarter than that. It simply works off the premise that: what if what the women went through was considered as important as the men?
I for one am loving this recent trend of feminist retellings of ancient mythology, and hope there is much more to come.
Get the book in these formats: