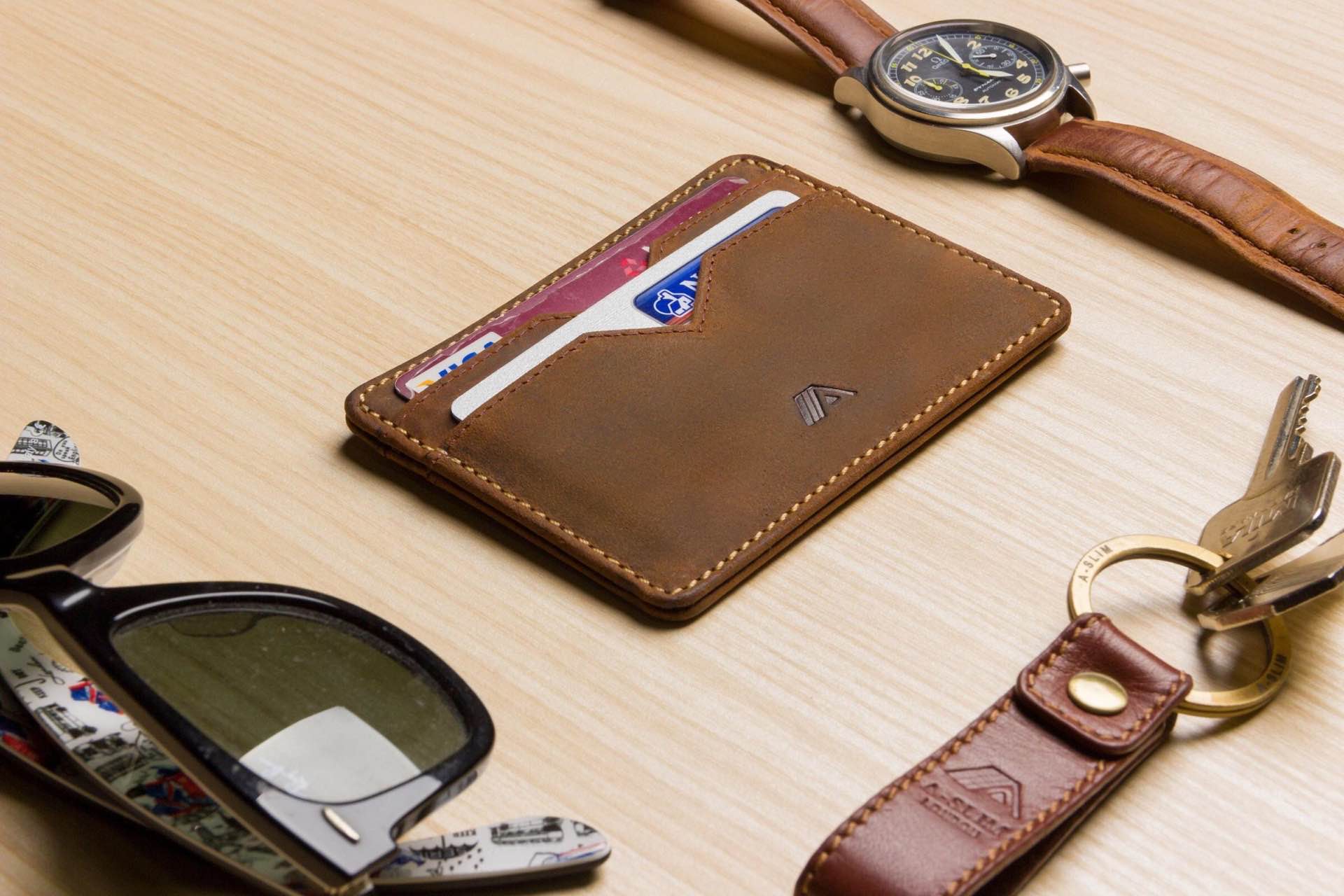 A-SLIM "Yaiba" Slim Leather Card Holder
Just because a wallet is slim and minimal doesn't mean it can't every detail right, no matter how tiny. A-SLIM's "Yaiba" card holder is skillfully made, beautiful to look at, and even packaged like a dream.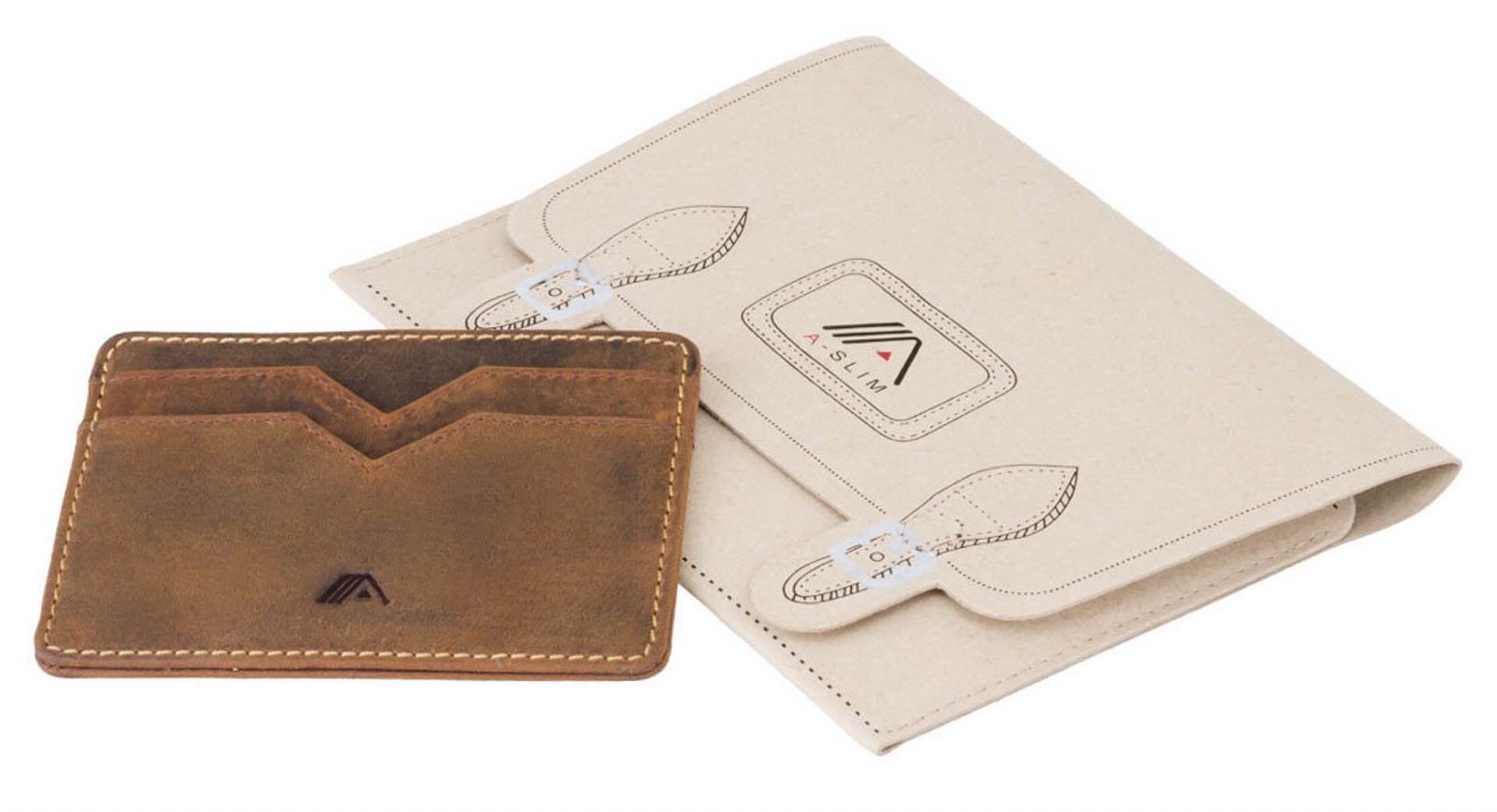 Crafted in London from the finest natural full-grain cow leather that will age gorgeously with use — which is paired with 4-ply viscous thread to ensure durability — this minimalist credit card wallet sports four outer card slots and a central slip pocket that can either hold four more cards (for a total of eight) or a few folded bills. Your call.
And like I said, they really focused on the little details:
Designing a slim card wallet like this was no easy feat for A-SLIM and it is the small details throughout this card wallet which separate it from others, details such as the central pocket being lined by high quality leather instead of lining to increase the stiffness of the overall card sleeve to make sure over time the leather does not droop or deform too much. The use of 4 ply thread also contributes to the Yaiba leather card holder coming with the 4 year A-SLIM international warranty.
One thing I love about this wallet is that they've got a number of bold colorways to choose from, all made from premium leathers: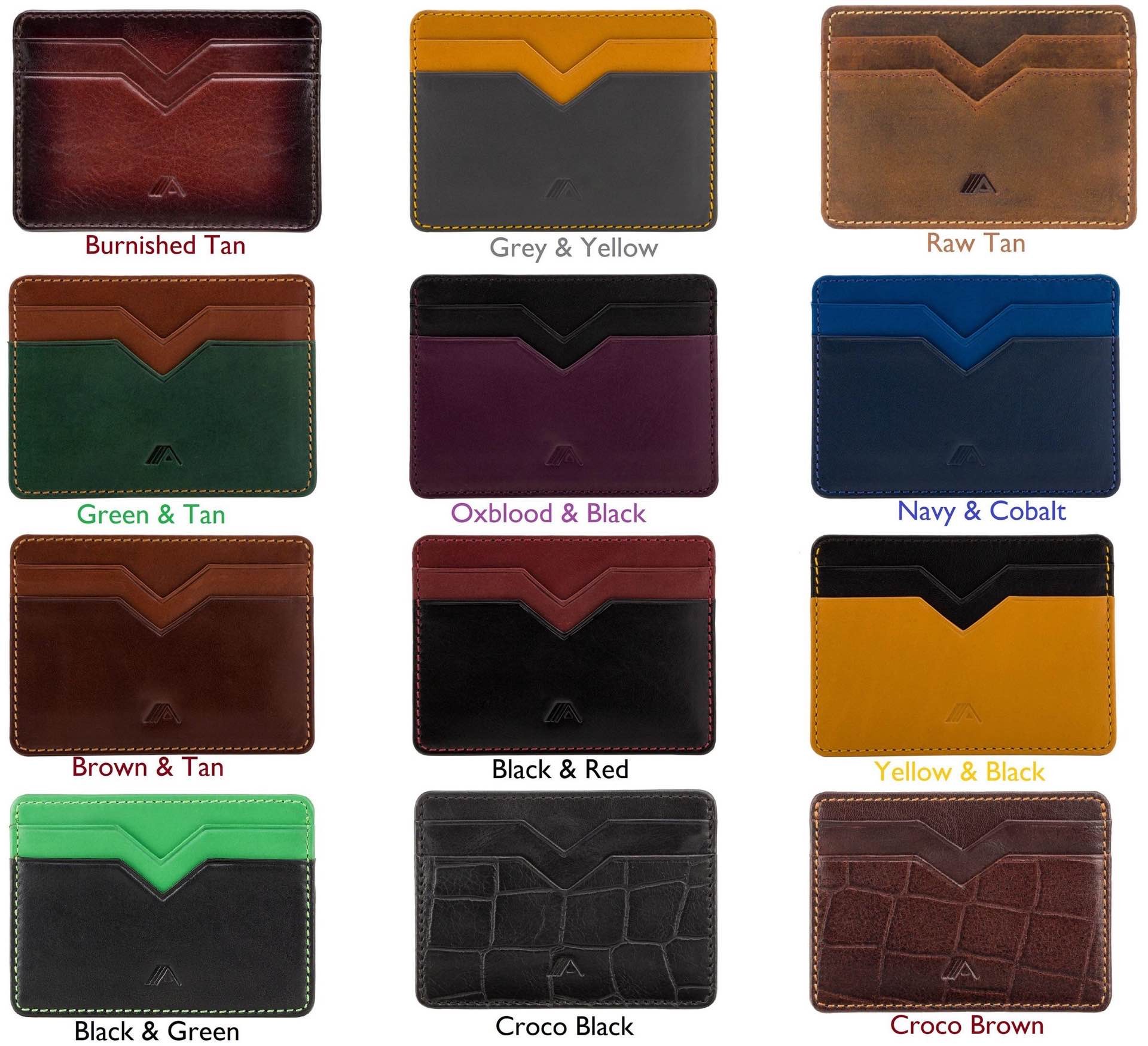 You can get any one of those colorways above for right around $40 USD from their Etsy shop.