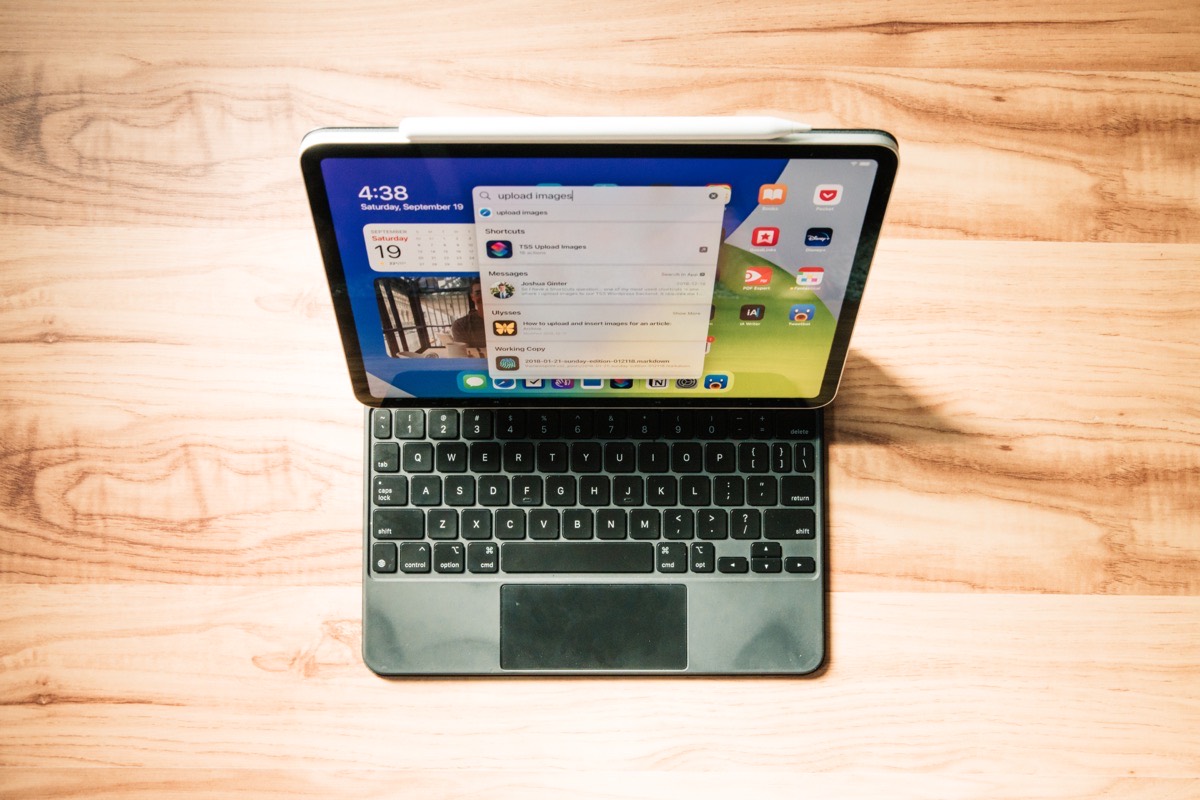 A Quick Shoutout to Universal Search (aka Spotlight) on iPadOS
Photo: Josh Ginter
---
Over the years, my iPad-centric workflow has seen a lot of apps come and go. But I realized the other day that one of the utilities I depend on most often isn't a download; it's not a subscription service; it's not even something I imagine most people know about (outside of Apple nerd circles anyway).
I'm talking about Universal Search.
This is essentially macOS' Spotlight feature but on iPadOS. It does most of the same things too, and if you use a keyboard with your iPad, you can even invoke it with the same shortcut that longtime Mac users know and love — CMD+Space — no matter what you're doing or what app you're in.
I must use this thing at least a dozen times a day without even thinking about it. It's so useful for all sorts of things: launching apps (especially ones tucked deep down in folders), firing off shortcuts, doing quick calculations and currency conversions, looking up info on the web, getting definitions for words I'm not sure about, and more.
The shortcut-launching thing is maybe the neatest one for me, especially for shortcuts I have saved to my iPad's home screen. For example, I have a shortcut that takes any rich text I've copied from somewhere (usually the web), converts it into a Markdown blockquote, and opens 1Writer (my writing app of choice), where I can simply paste the output — something I use all the time in blog posts and for research/note-taking purposes.
And because I have that shortcut saved to my home screen as "RTF → MD", I can simply hit CMD+Space, type md, the saved shortcut comes up as the first result, and I hit Enter to get it going. Easy peasy.

The currency conversion thing also comes in handy more often than you'd think. I occasionally come across products to write about here on T&T that are listed in a non-US currency, and I find myself launching Universal Search to do the conversion so I can mention it in the post. Saves the reader a little time, I feel like.

So yeah, this is easily one of the most useful tools in my iPad arsenal, and if you're not already using it yourself, you really should start. It's getting better than ever too.