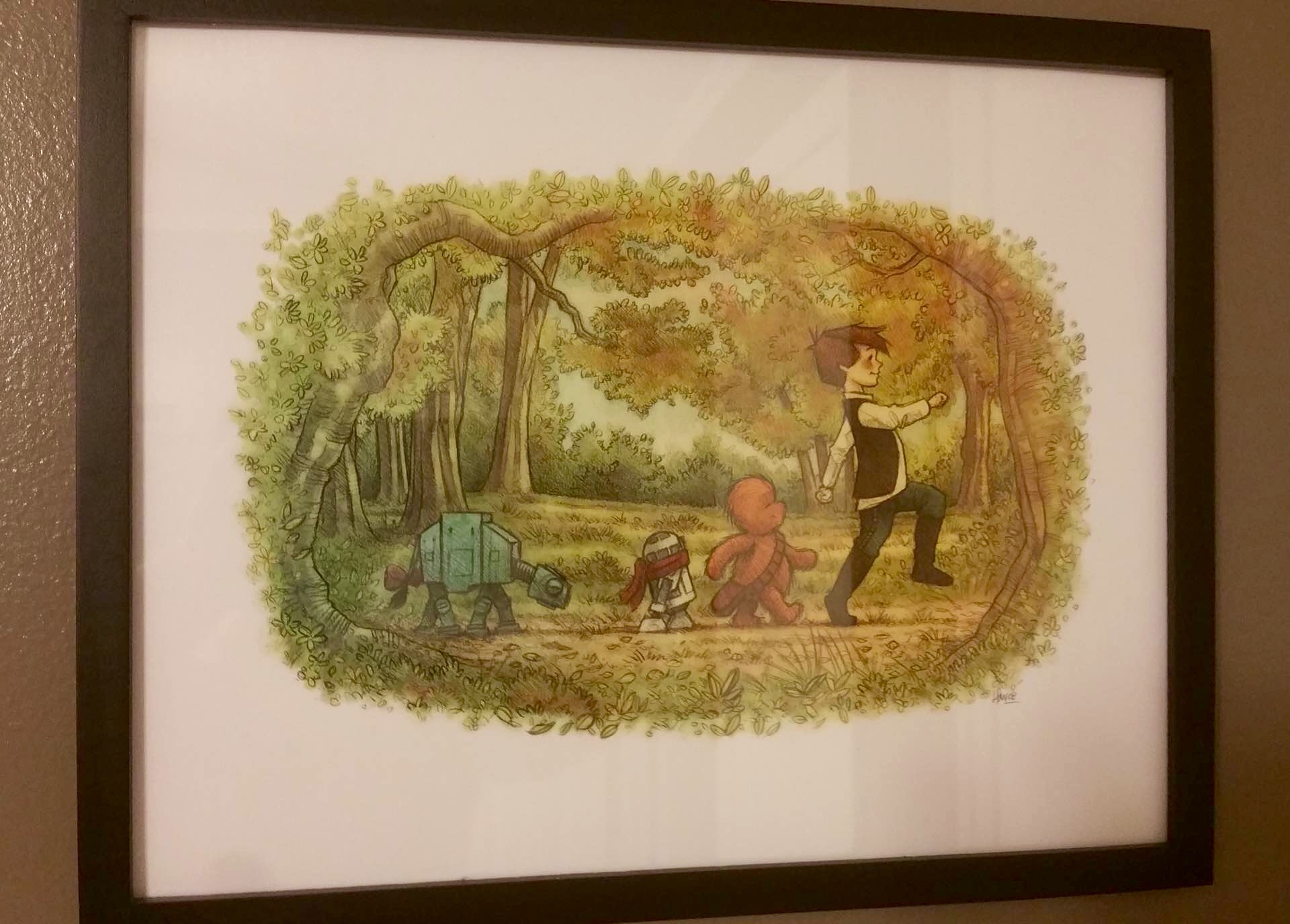 'A Most Bold Adventure' Print by James Hance
Illustrator James Hance has a whole series, aka Wookie the Chew, that mashes up the worlds of Star Wars and Winnie the Pooh.
My favorite print from that series (and believe me, it's hard to pick just one) is the one called A Most Bold Adventure. Something about it just speaks to me — maybe it's Han Solo's jaunty walk (á la Christopher Robin), or the AT-AT as Eeyore. Whatever the case, this print is perfect for a kid's room or as a gift for anyone who loves both Winnie and Star Wars.
The 14″ x 11″ print is £10 at James Hance's site, which as of this writing (March 14th, 2016) is about $14 USD.