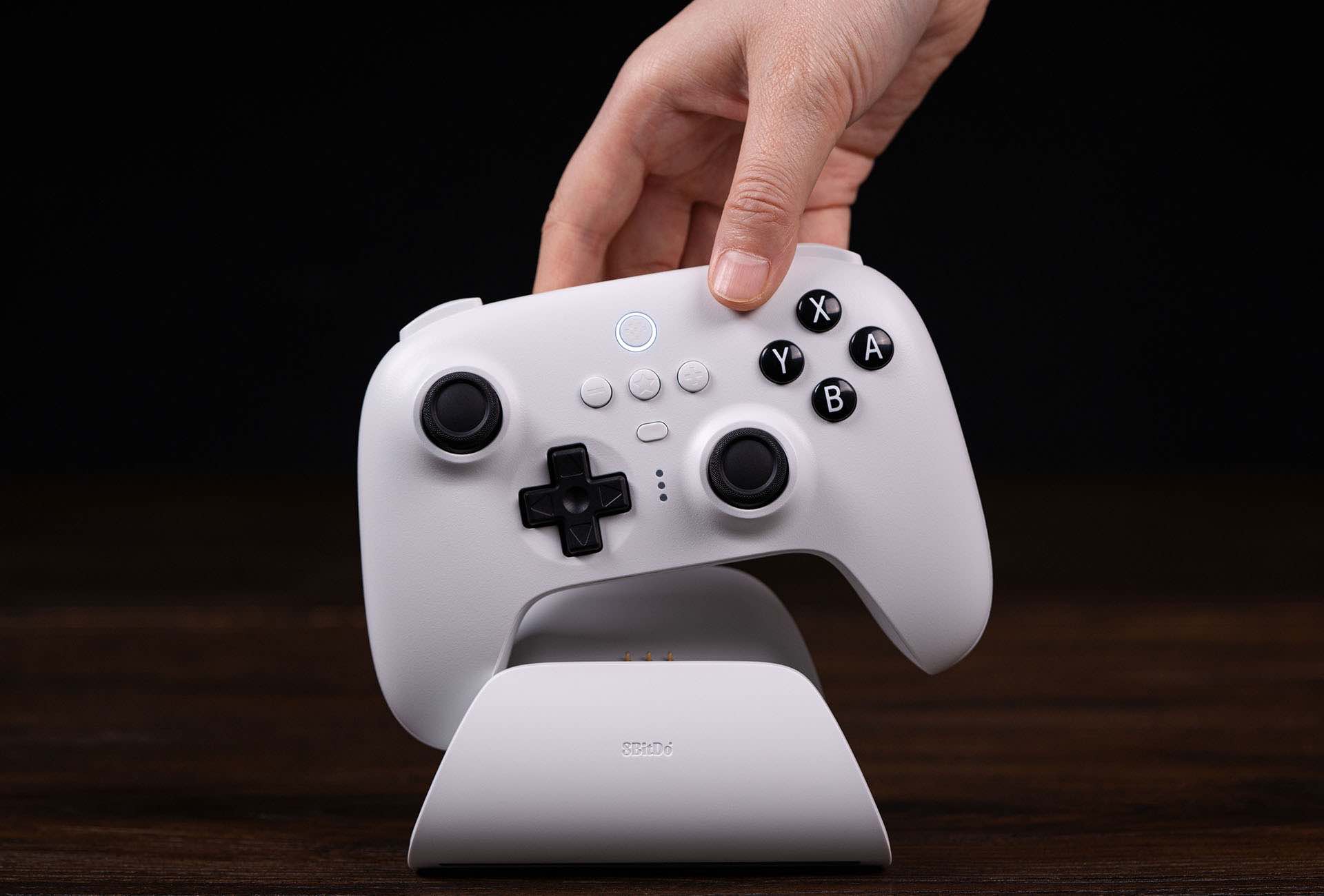 8BitDo "Ultimate" Game Controller with Charging Dock
The mobile game controller market is ever growing and increasing in diversity, and Hong Kong-based hardware company 8BitDo certainly hasn't slouched in this arena. Just before last fall, they released three versions of their "Ultimate" controller at once:
The Ultimate Bluetooth ($70) — Compatible with Windows 10, Nintendo Switch, and Steam Deck.
The Ultimate 2.4g ($50) — Compatible with Windows 10, Android, Raspberry Pi, Steam Deck, and now with the latest firmware, most Apple devices (iPhone, iPad, Mac, and Apple TV).
The Ultimate wired ($30) — Compatible with pretty much anything with a USB-C port (barring Apple devices, as far as I can tell).
The first two of those include a charging dock (for obvious reasons, the wired one doesn't need it) that gives your controller a stable resting place whenever you're not gaming, and happens to double as storage for the included 2.4g adapter: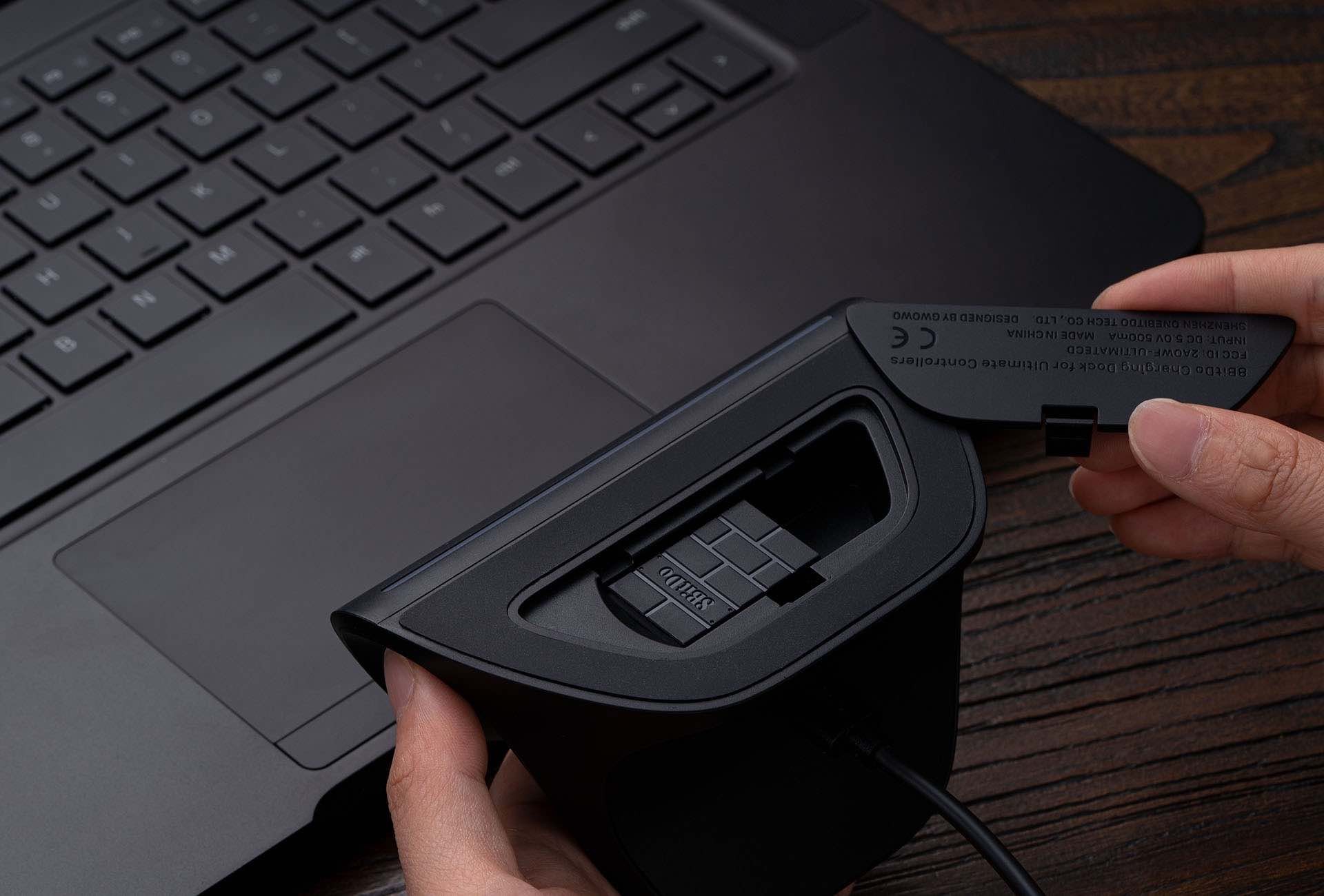 All three models can be completely customized to your liking on the software side, including button mapping, stick/trigger sensitivity, vibration power, and yes, button macros — all of which can be saved across three different controller profiles that you can switch between at the press of a button.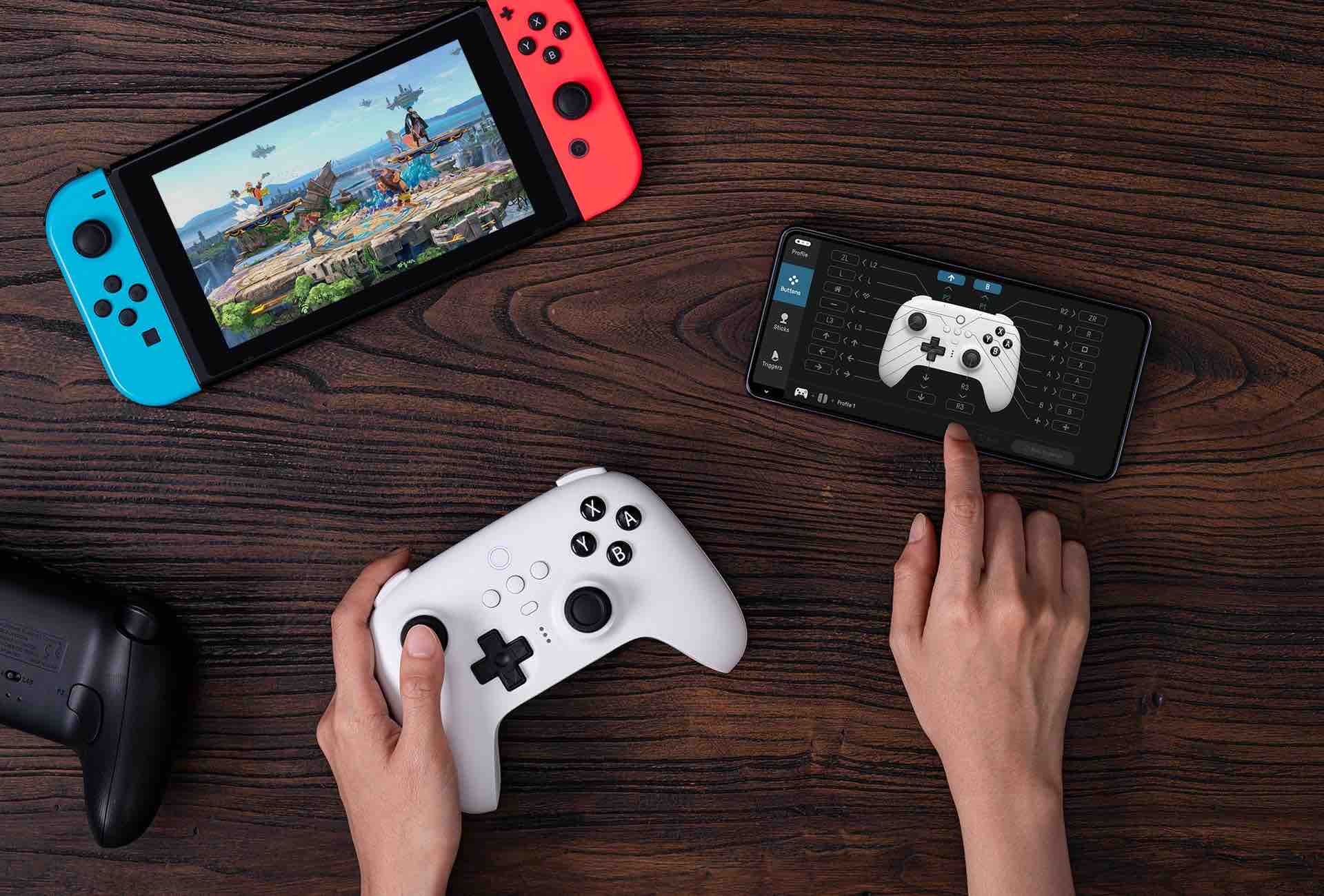 In typical 8BitDo fashion, all three controllers are built to the highest standards, with attention paid to how they feel in the hand, as well as the tactile response of all buttons. They just feel great to play with, and they've even got two extra "Pro" buttons on the back (P1 and P2) that are ideal for assigning those aforementioned macros to (or whatever else you like).
Check out the full family of Ultimate controllers on Amazon, where you'll also notice new editions (sans charging docks) called the "Ultimate C" 2.4g and "Ultimate C" wired that come in bright, Spring-friendly pastel colors but are more simplified in terms of feature set (essentially, they can't be software-customized like the others).