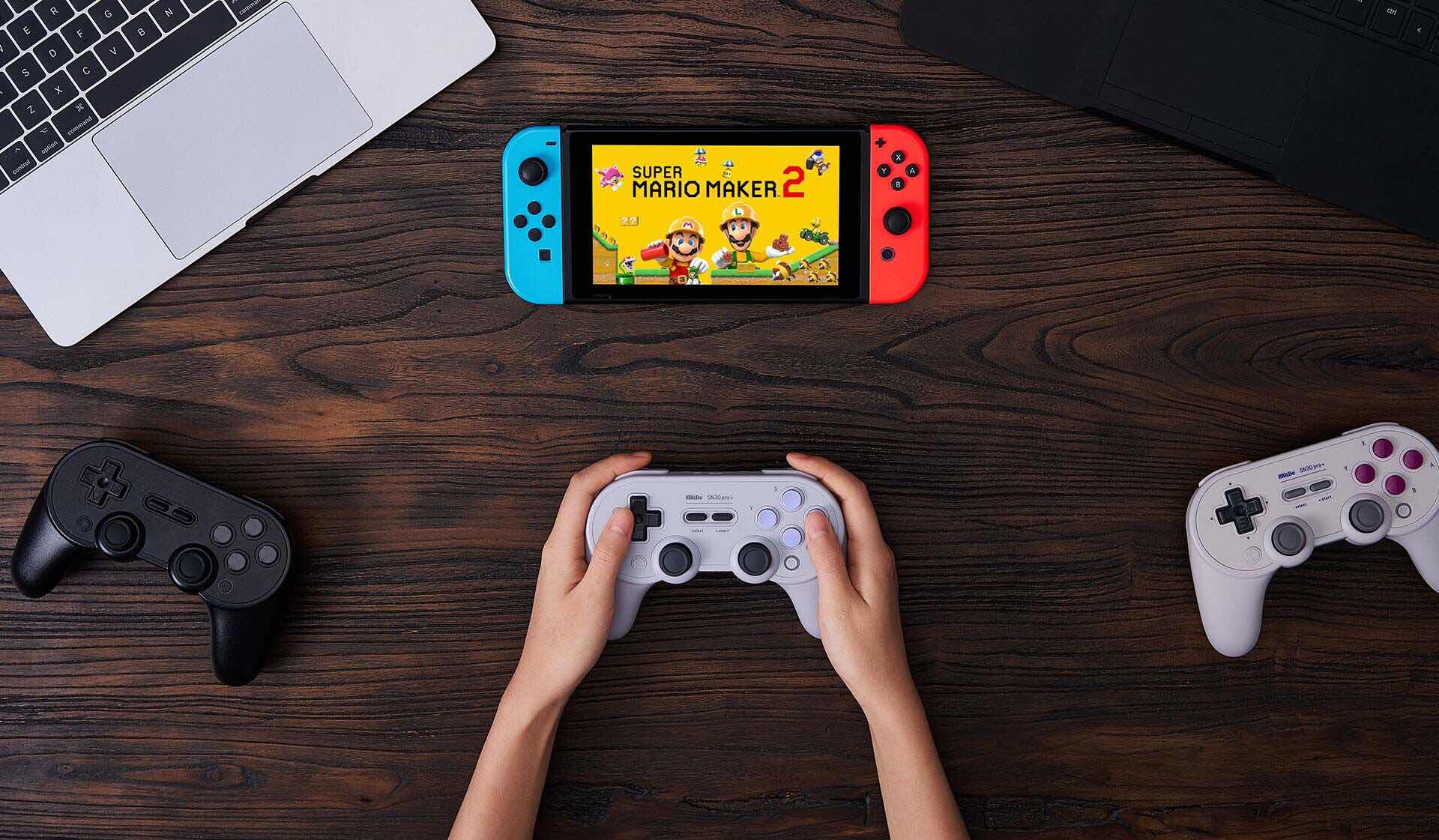 8Bitdo SN30 Pro+ Bluetooth Gamepad for Nintendo Switch & More
The gaming accessory company 8BitDo has always put a strong focus on retro-style controllers, and with the debut of their new SN30 Pro+ gamepad, they've really taken that concept to the next level.
This is the first full-sized controller they've ever produced, and it looks like a cross between an old SNES controller and the original Dual Analog Controller for PS1.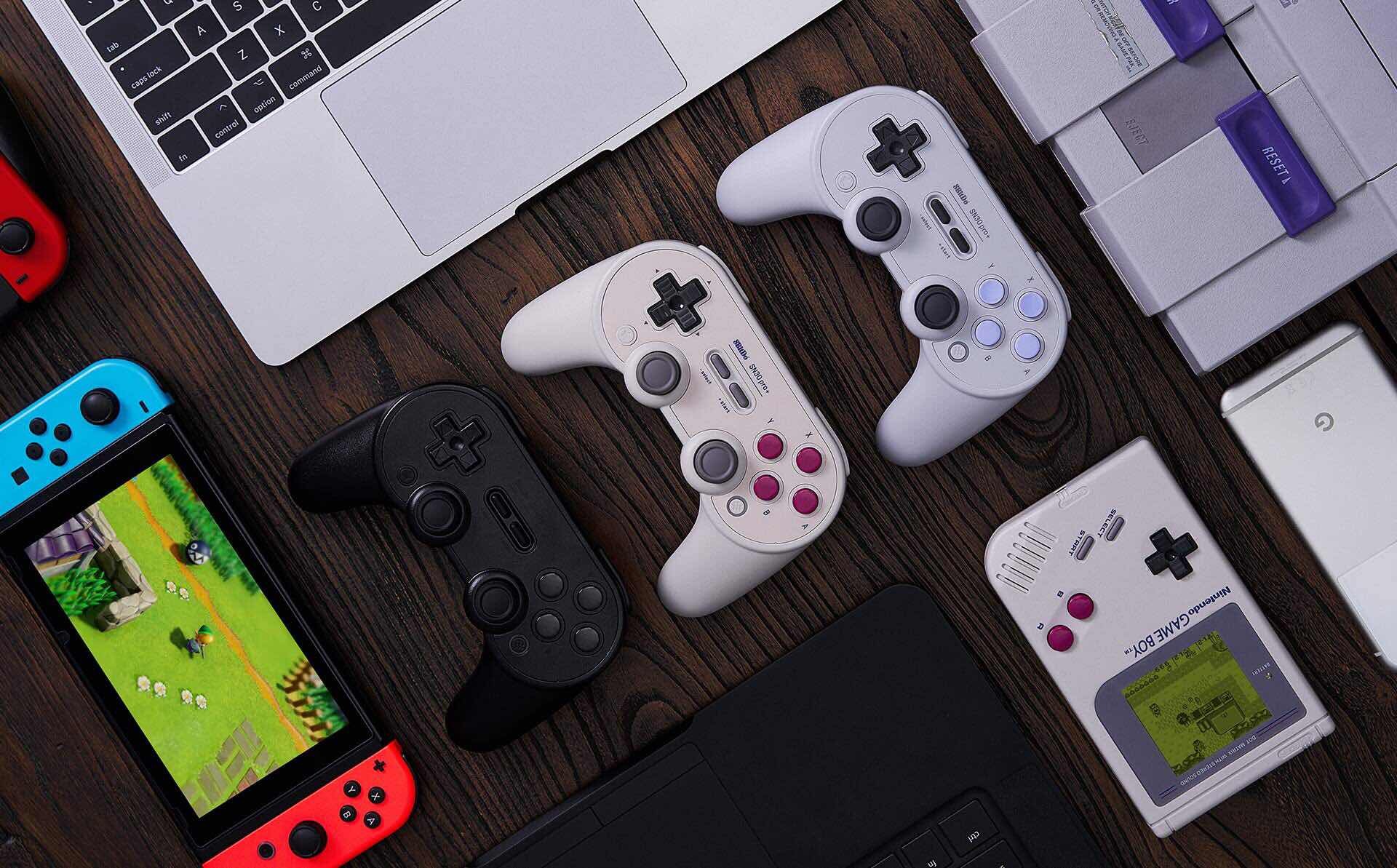 It's primarily meant to be used with the Nintendo Switch, but is also compatible with PC and Mac — either wireless or wired via the included USB-C cable — as well as Android phones (best used with 8BitDo's new smartphone clip for the Pro+) and the Raspberry Pi.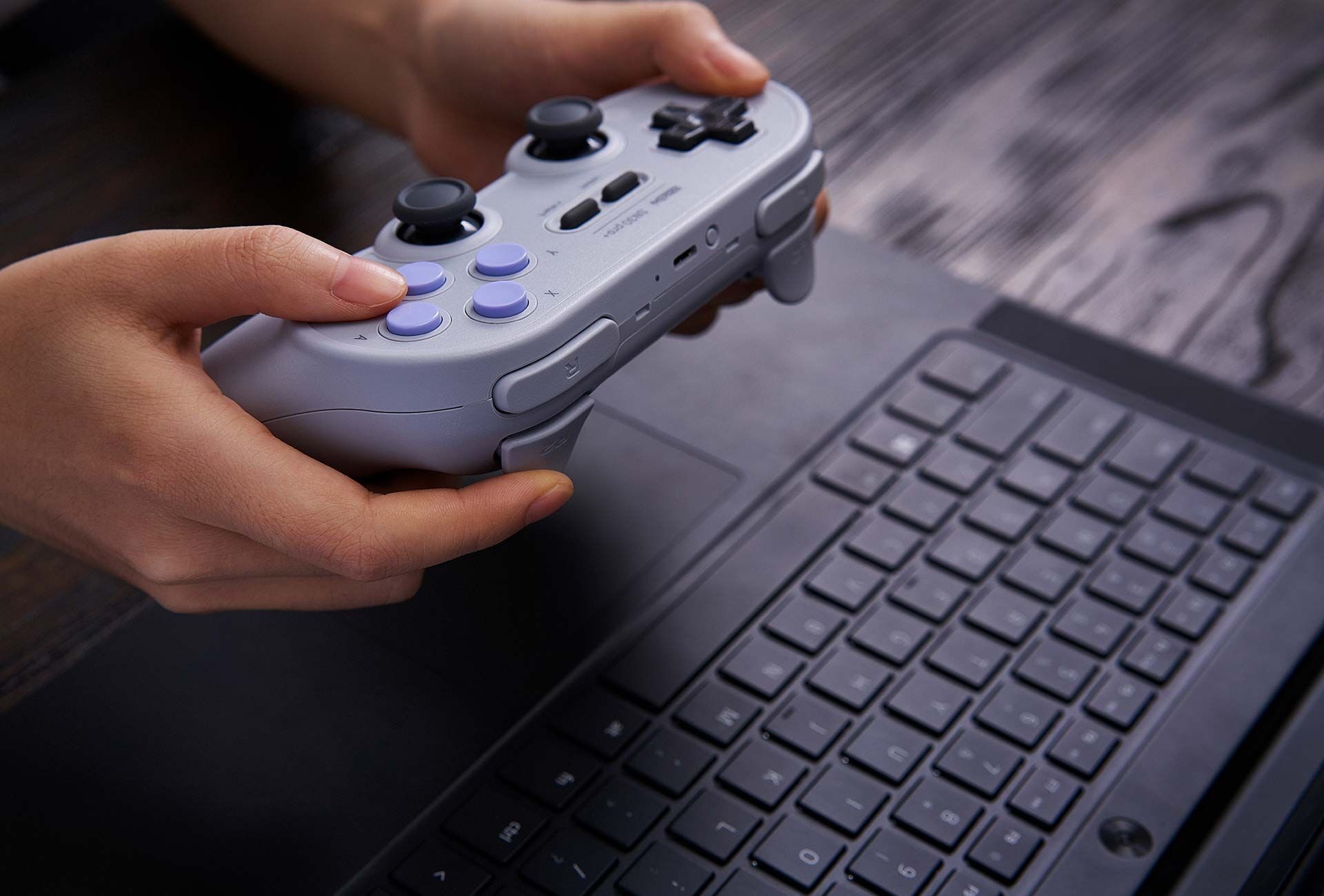 However, the real magic is in the crazy amount of customization you can do, from button mapping to macros to joystick sensitivity to vibration intensity and beyond:
The SN30 Pro+ is $50 on Amazon and comes in three colorways: