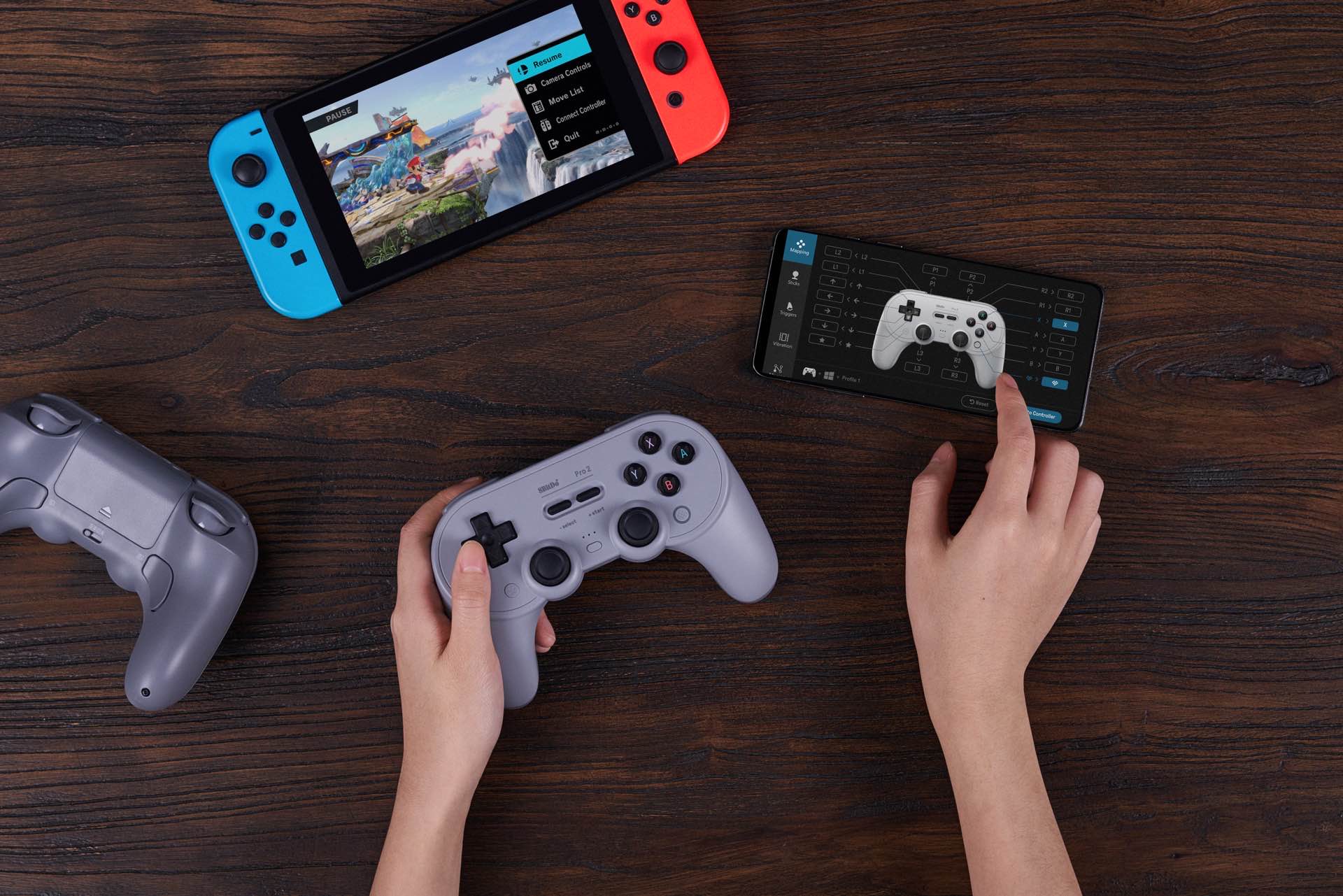 8BitDo "Pro 2" Game Controller for iOS, Mac, Nintendo Switch, and More
The world of mobile gaming controllers is heating up once again: Today marks the release of the new Pro 2 controller by 8BitDo!
Like the SN30 Pro+ before it, the Pro 2 sort of resembles a cross between the original PS1 controller with the classic SNES one — except now, they've added two rear buttons (P1 and P2) that, like all the existing buttons, can be mapped to any function or macro you desire.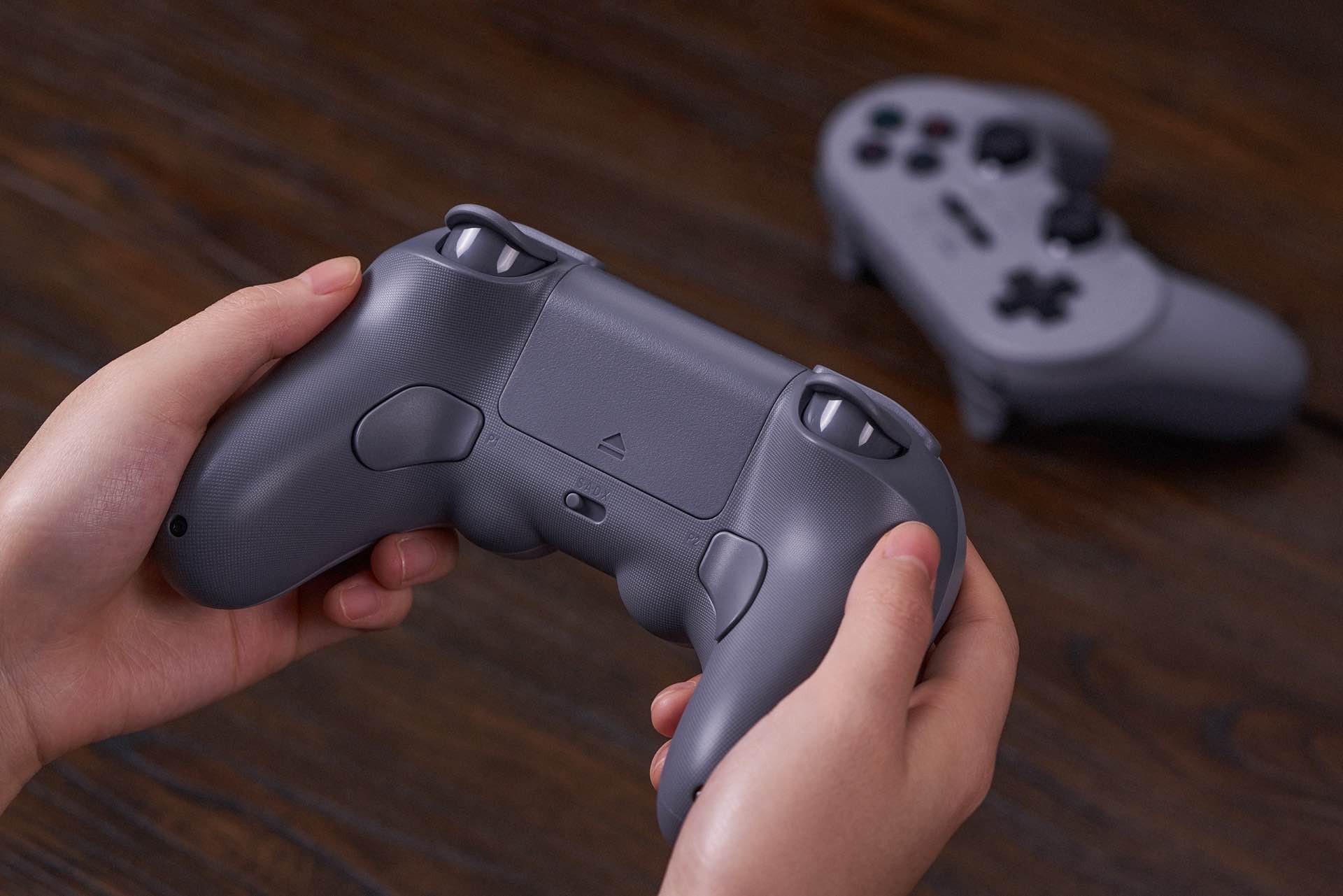 There's also a button between the two front joysticks that lets you switch between three custom profiles on the fly, along with a 4-way mode switch on the back that lets you instantly swap between paired devices like the Nintendo Switch, Mac, etc.
As part of this launch, 8BitDo is debuting an accompanying smartphone clip (pictured above) and a carrying case (below) that can hold both that clip and the Pro 2 controller, along with cables and such.
Get the 8BitDo Pro 2 controller for $50 on Amazon in your choice of Gray, "G Classic" (white with magenta input buttons), or Black.