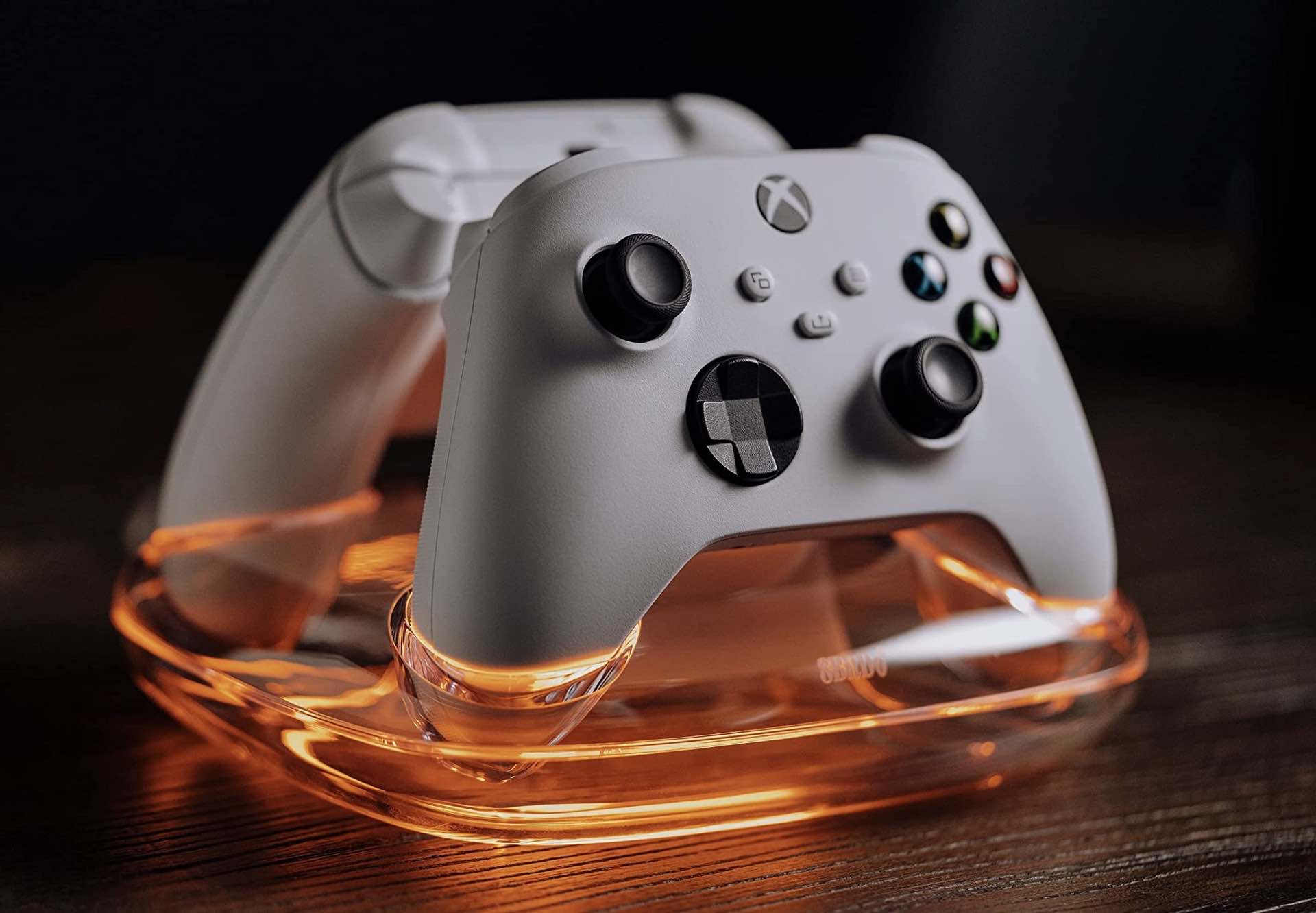 Pre-order 8BitDo's Dual Charging Dock for Xbox Wireless Controllers
Xbox players, you should know that gaming controller and accessory maker 8BitDo has an upcoming product that will interest you. They call it the Dual Charging Dock, and it allows you to charge up to two Xbox One or Series X|S wireless controllers at once.
As that video shows, this dock generates a warm amber glow while charging your controllers, then turns a bluish white to let you know they're ready for your next gaming session. The brightness of this LED can be adjusted between bright → medium → dim by touching the top of the center pad.
Meanwhile, the magnetic contacts pictured below ensure your controllers stay put while charging: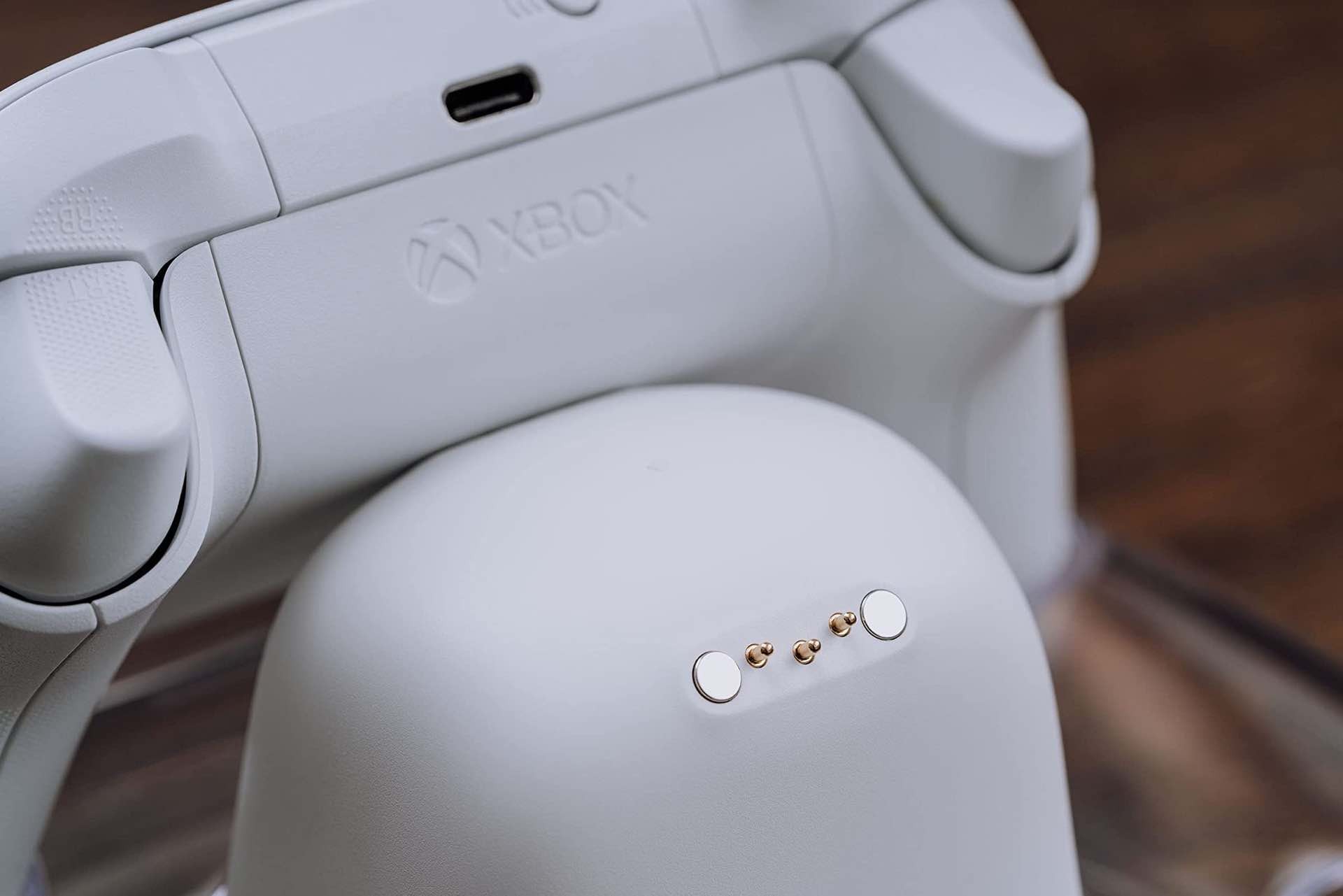 The 8BitDo Dual Charging Dock releases on November 30th, 2022 and can be pre-ordered now for $45 on Amazon.