The 2021 NeuYear Wall Calendar
🎉 Happy New Year's everyone! 🎉
It's been a minute since I last wrote about the NeuYear Calendar. However, seeing as how many of us have never been so glad to put a year behind us, now seems like a great time to once again look forward to the one ahead.
In usual fashion, the aesthetically pleasing 2021 NeuYear Calendar is a jumbo-sized (27″ x 39″) poster showing the entire year contiguously — in either vertical or landscape view, depending on which side you use — rather than having pages to flip through. This makes it easy to see both what's coming up and how much you've already accomplished.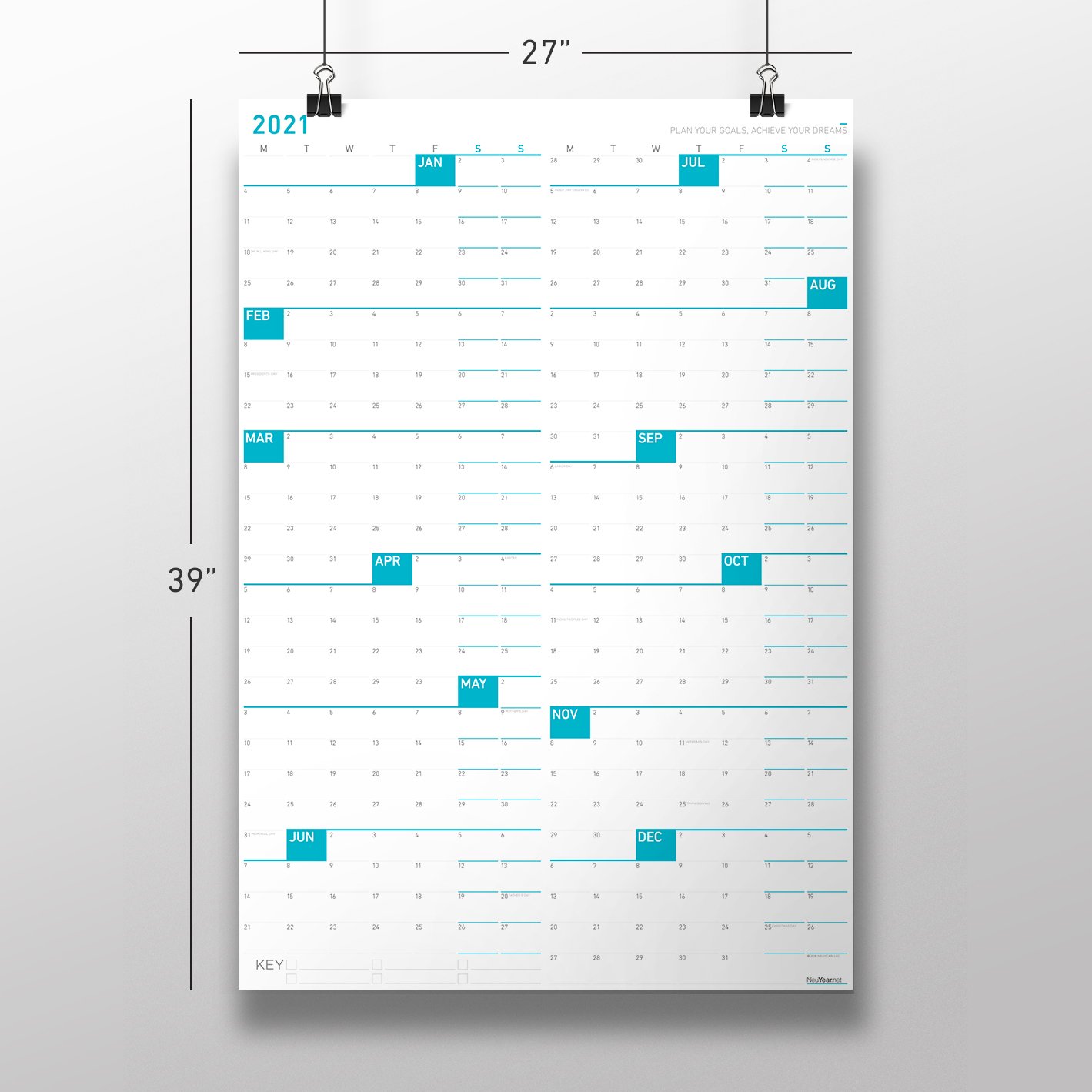 The day squares are nice and roomy too, so you can fit more items into a given day when needed without having to resort to tiny handwriting that'll be hard for even you to parse later.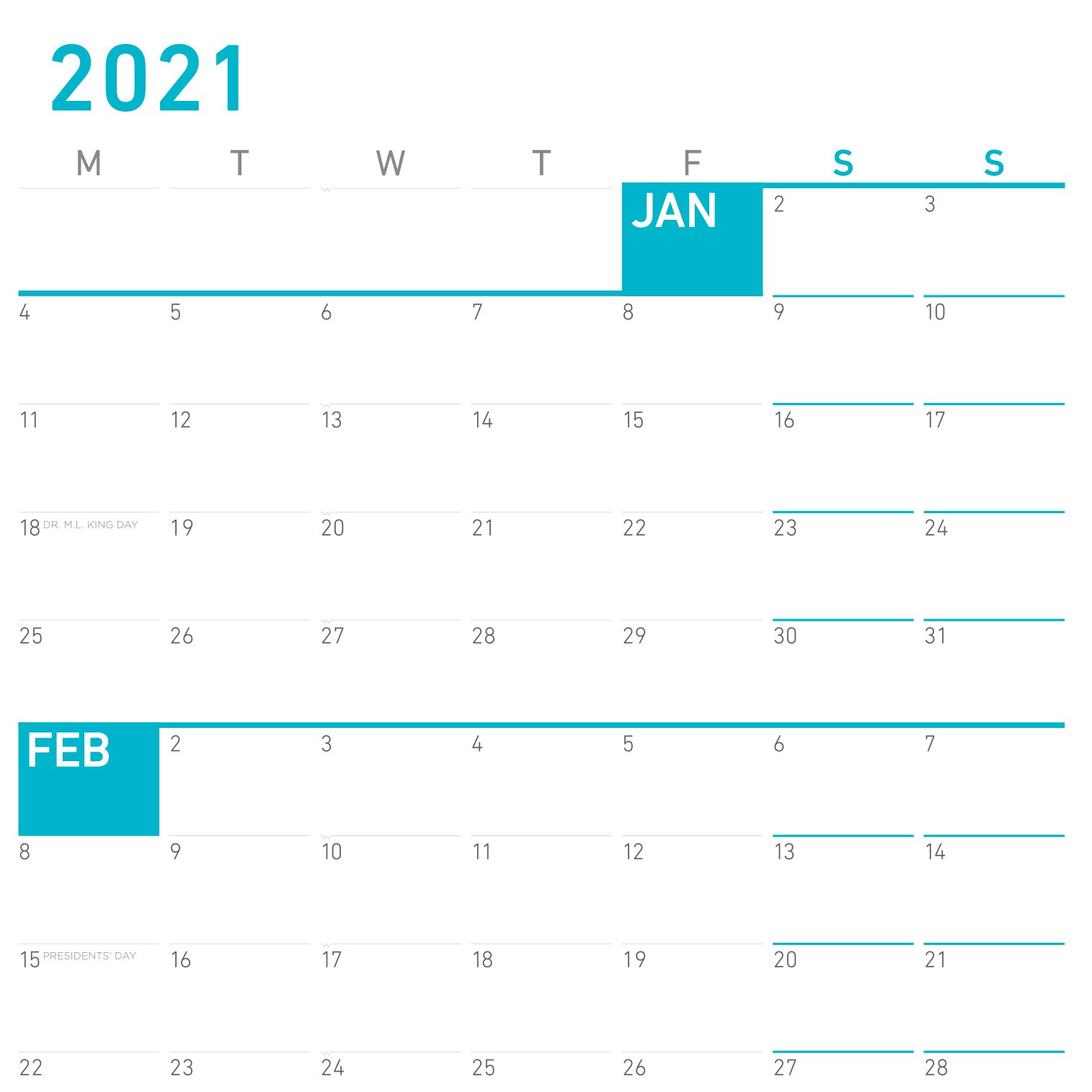 The NeuYear Calendar comes in "Monday-first" ($22) and "Sunday-first" ($25) editions, so everyone gets to be happy.
To close out this post, it just wouldn't feel right if I failed to mention our usual recommendation of taking Jerry Seinfeld's productivity advice and marking each day that you get some writing (or other work) done with a big red 'X'.