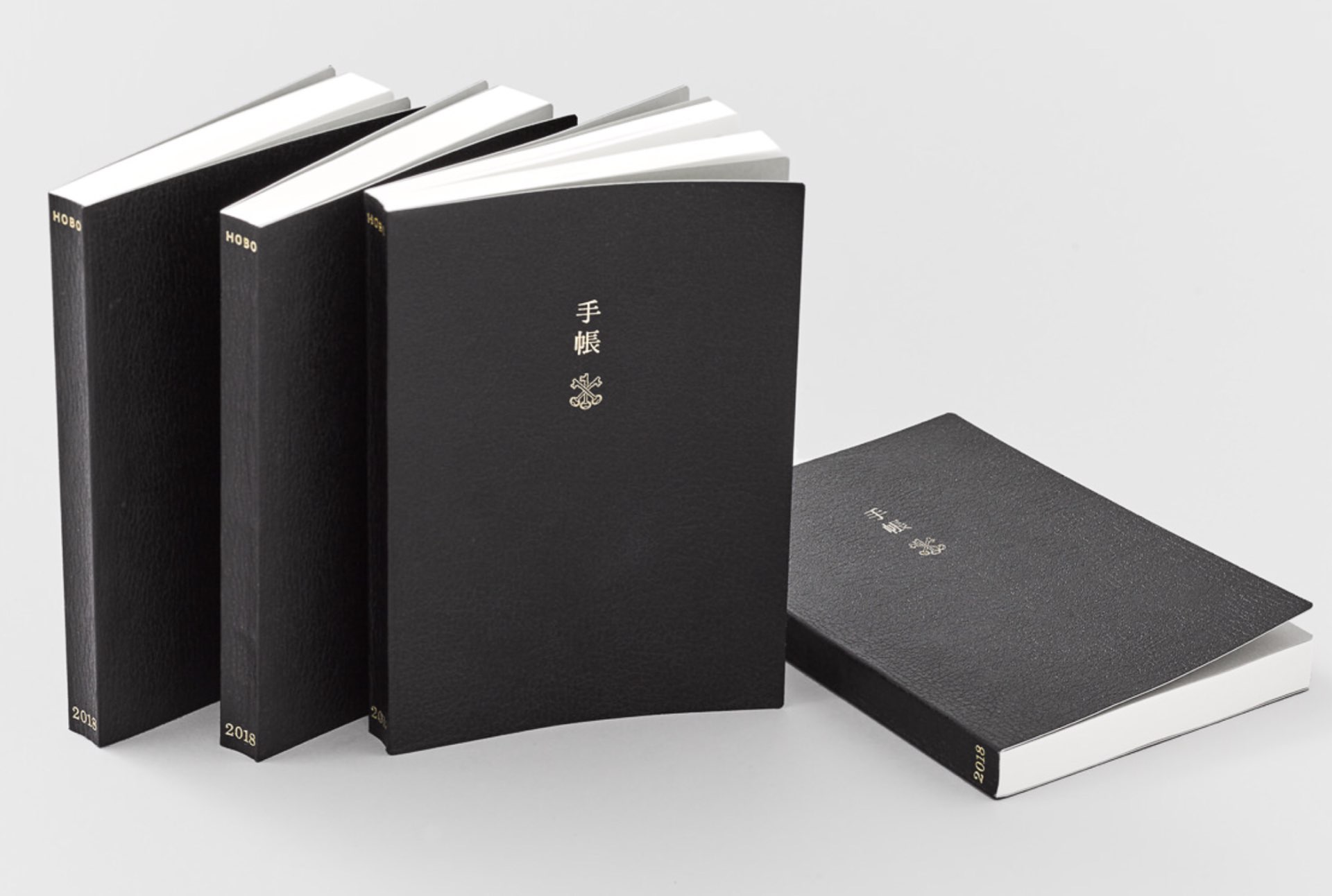 The 2018 Hobonichi Techo Planner
We may already be a few days into 2018, but it's not too late to pick up the 2018 edition of the Hobonichi Techo planner. Now in its sixth year on the international market, this highly popular A6-size planner — which we've written about previously — is a delight to use and peruse.
Out of its 448 total pages, 379 of them are each devoted to a given day (from 01/01/2018 thru 12/31/2018) plus a page for the start of each month. Each page offers plenty of open space to both plan the day ahead and record your memories and activities. The bottom of each two-page spread features a hand-selected quote from a variety of people (translated from Japanese to English) that ranges from inspirational to whimsical to amusing. Here's one I thought was funny:
Our oldest is four years old, and he's in trouble every day.

Whenever I yell at him recently, he says in a wheedling voice, "Don't get mad, Mom." Then he furrows his brow, puffs up his cheeks and rolls his eyes back in his head.

Is that really how I look when I'm angry?!
The planner has a special stitch binding that allows it to lay open completely flat, so it's always easy to jot things down as they occur to you. As always, the thin, light Tomoe River paper is surprisingly resistant to ink bleeding, and is part of what keeps the book so compact.
There are even more neat and thoughtful features worth mentioning, which they've conveniently fit into a single paragraph:
The graph paper in the English version is slightly enlarged to 4 mm to allow users to write comfortably in any language. Timelines are simplified to a single 12 to denote noon so users can completely customize it to their own schedule (or ignore it completely), and each day is also labeled with the number of the consecutive week that year, from 1 to 52. Features such as a list of international holidays and international size charts cater to the worldwide community that comes together through this book. In addition, the 2018 edition includes informational pages in the back of the book about Japanese history, annual events, and folk tales.
If you've never used a Hobonichi Techo planner before, pick one up for $25 + intl. shipping and you may find yourself starting a delightful new annual tradition.