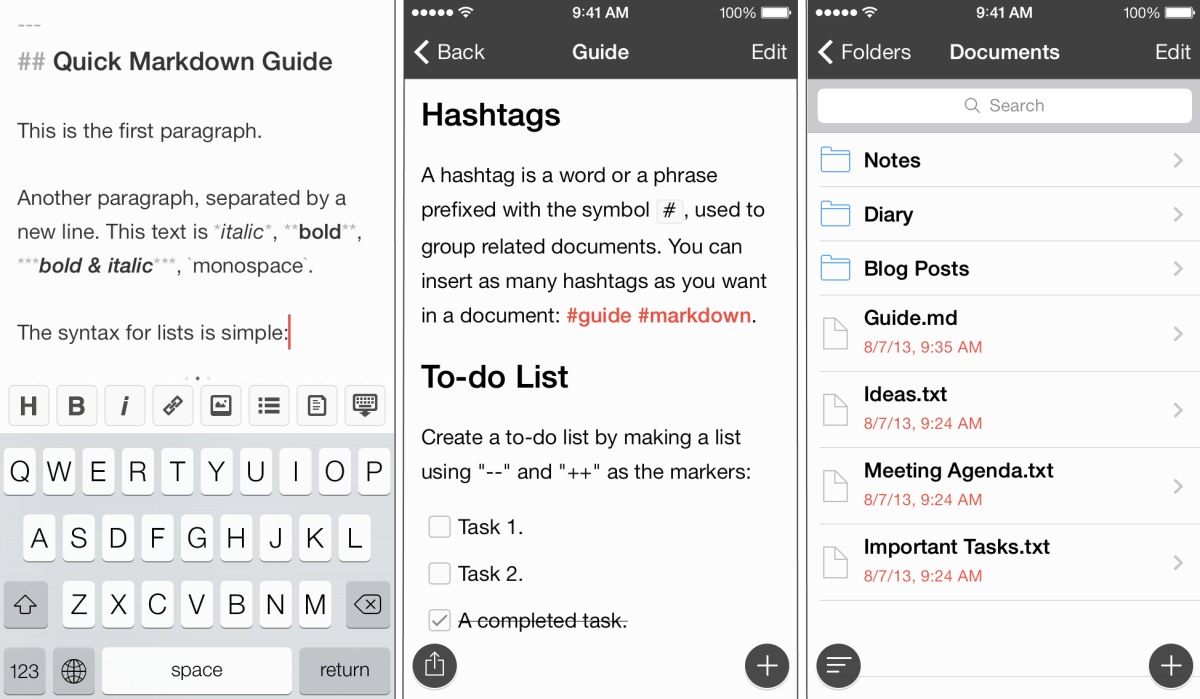 1Writer for iOS
1Writer is one of those iOS writing apps that I always thought looked very nice, but it never provided a good enough reason to switch away from something like Editorial or Byword. You'd still have to pry Editorial out of my cold, dead fingers, but the latest update to 1Writer now puts it at least above Byword. It's now my go-to iPhone text editor.
The update includes:
Inline Markdown preview
Auto-save
Font settings for Markdown preview
New fonts and keyboard shortcuts
Ability to rename/duplicate files from the file browser
TextExpander Touch 2.3.1 support (yes!)
"Copy HTML" action
Share via Droplr
And as always, the app interface is beautiful and distraction-free, with loads of other awesome features lurking beneath its simple exterior.