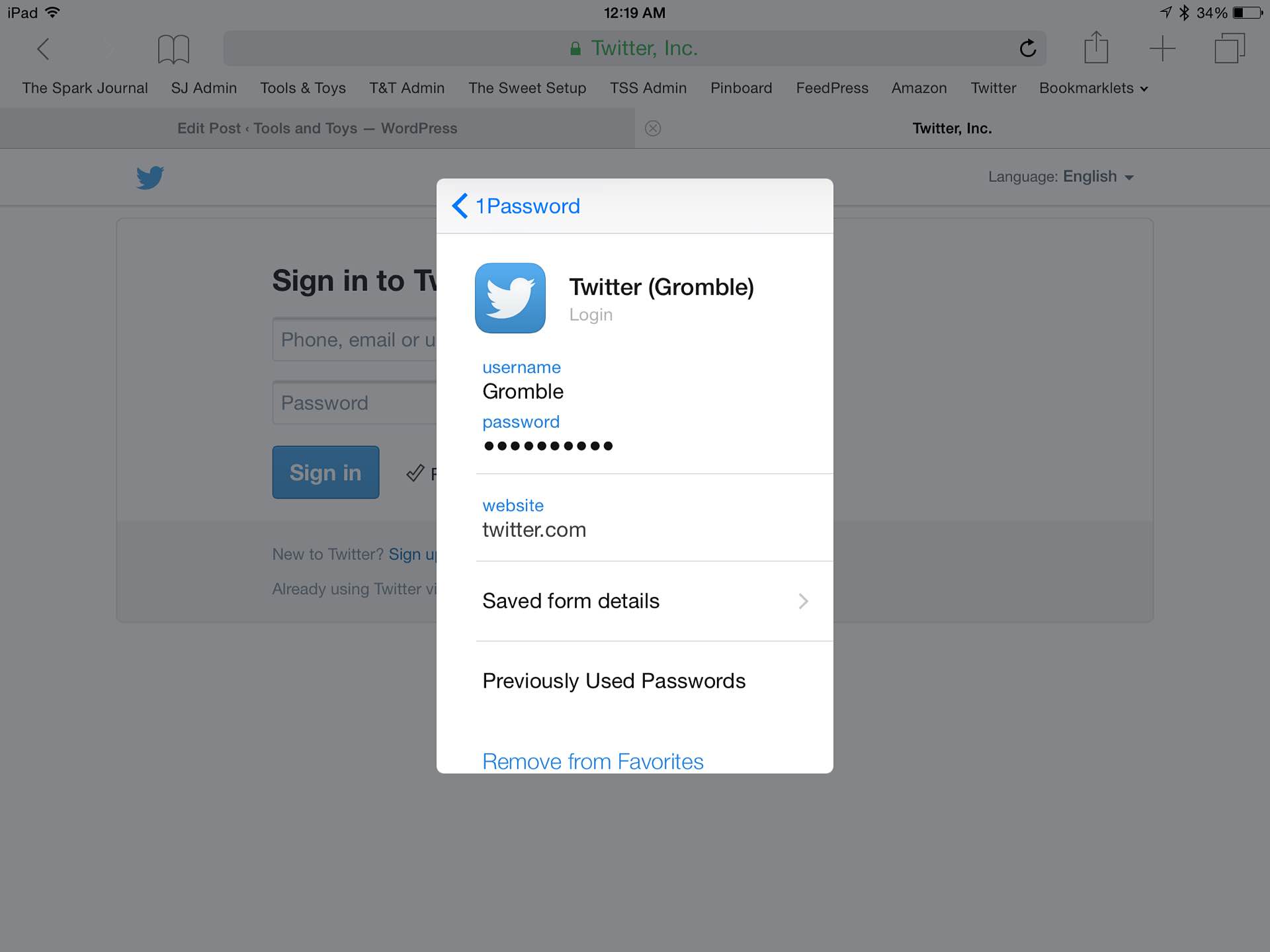 1Password 5 for iOS
As much as we've loved the iOS version of 1Password, it has always been crippled by the sandboxing Apple put in place to keep apps from talking to one another. With the release of iOS 8 and its new system share sheet, that is no longer a concern.
With 1Password 5, any app with a share sheet button (particularly those with login screens, even websites in Safari) can open a miniature 1Password viewer. Enter your password as normal, tap the desired login (normally you will see only the most relevant one), and it auto-fills the username and password fields, all without making you switch apps. I've even been able to create a new login directly from this mini-viewer.
Another major feature is Touch ID integration, meaning you can choose to unlock your vault using your fingerprint rather than typing a password. Once you get used to this feature, you'll wonder how you ever got along without it.
With the release of version 5, 1Password is now free with an optional $10 in-app purchase. The free version can create and edit logins, credit cards, identities, and secure notes. It also syncs with other versions of 1Password. The Pro version unlocks multiple vaults, more organizational options, and more. Existing 1Password owners will receive all of the pro features for free.
It's hard to overstate how good this update is. Go download it now and stop stressing about password management forever.