11+ Sound 1 Bluetooth Speakers
The Sound 1 by 11+ are a beautiful set of Bluetooth speakers that won't break the bank. A lot of thought has gone into their design and packaging, as you can see in Andrew Kim's review on Minimally Minimal.
The bottoms of both speakers are cut at an angle so that the speakers tilt toward you for better audio projection. Underneath each speaker is a magnetic post, which allows the speakers to be attached together with their cords neatly tucked in the middle. While attached this way, the whole thing can be wrapped up in a special carrying case that resembles a sushi roll. Sounds odd, but really it looks rather nice.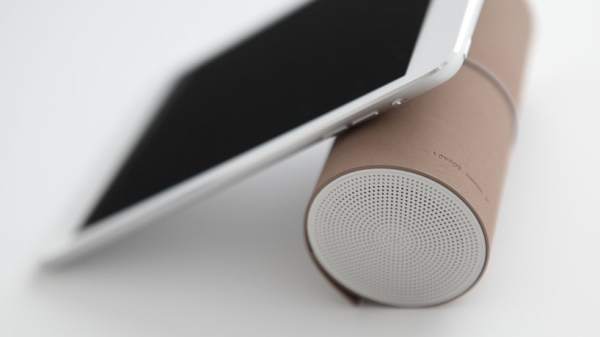 The set has an average battery life of about 20 hours, and is rechargeable via USB. These speakers aren't going to please any audiophiles, but they're decent for the price and their beautiful simplicity will add a pleasant touch to your listening space.