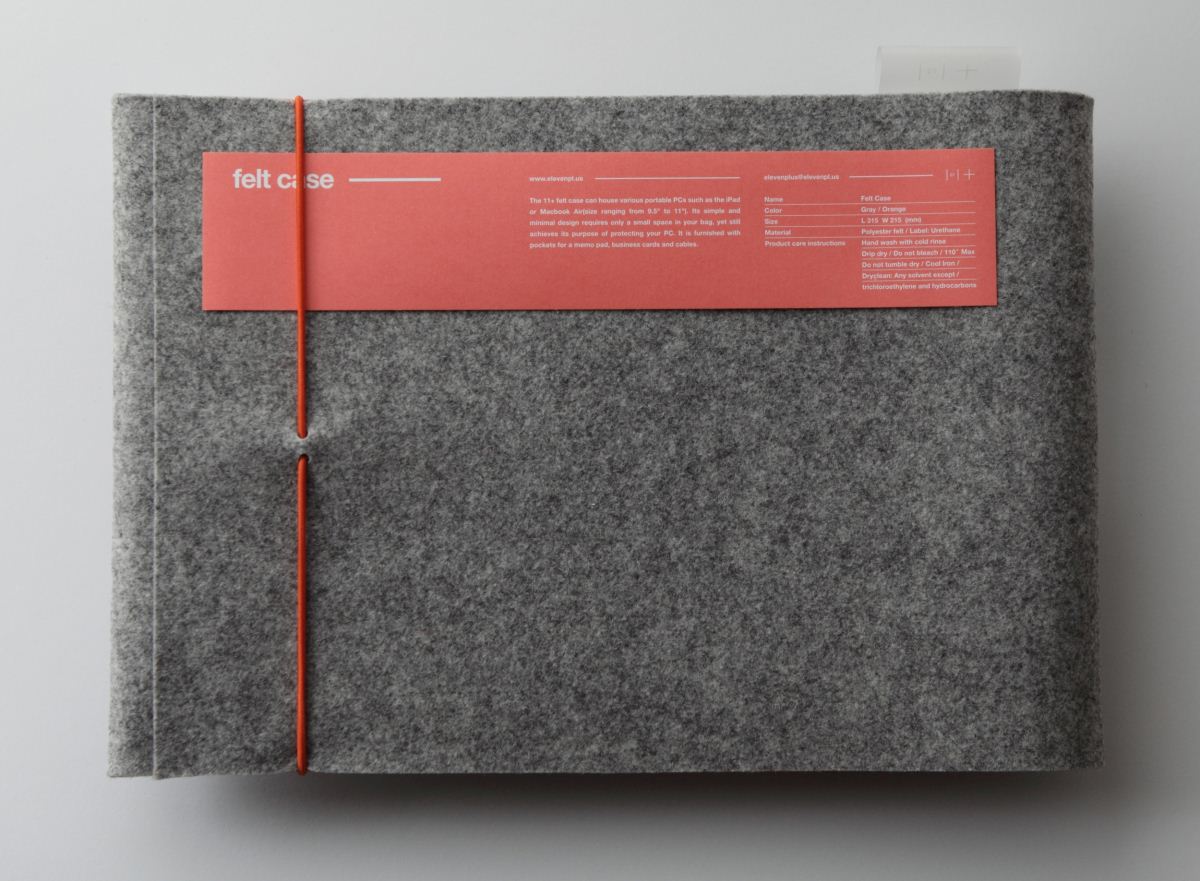 11+ Felt Case
The 11+ Felt Case is an attractive, hand-made case designed to protect a MacBook Air or full-sized iPad, as well as a few smaller items you might keep in your bag like cables and business cards. When opened, the inner pocket can double as a mousepad. We think this is an awesome solution for "light tech" travelers.
Here's a view of the opened case: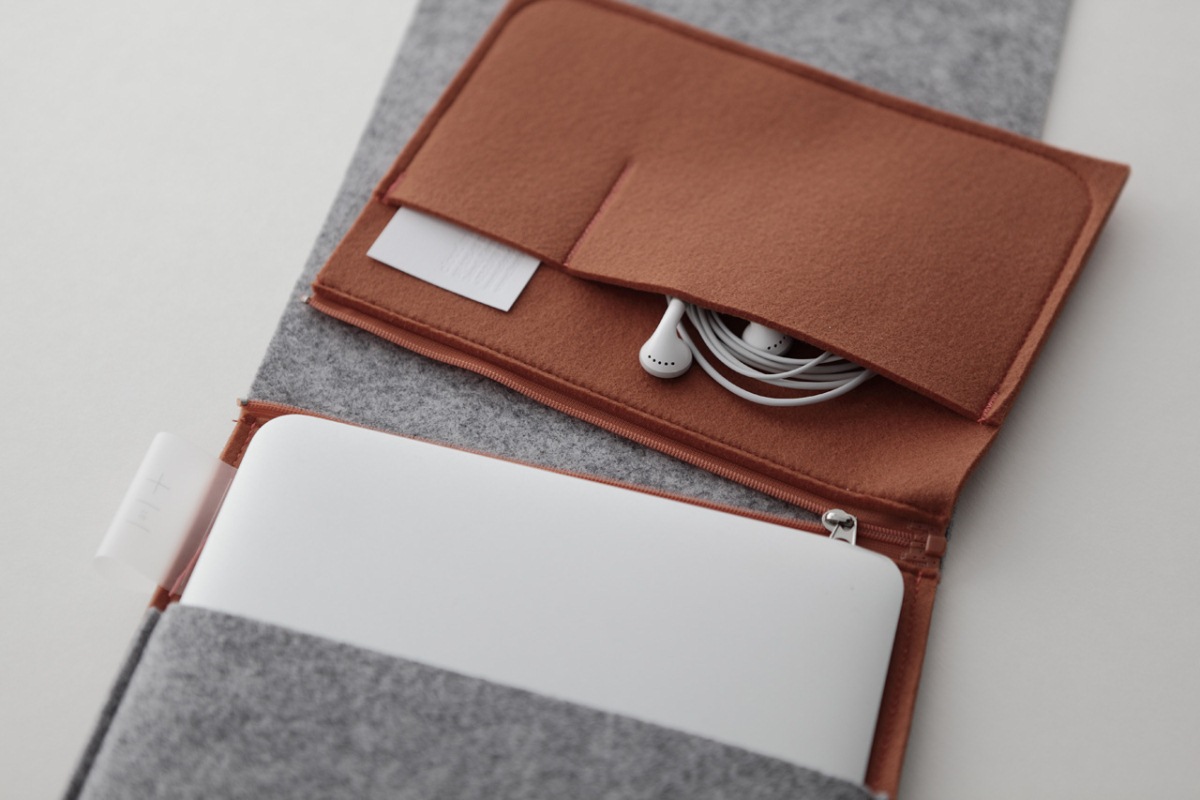 If you live in the US, you can purchase the 11+ Felt Case from Leibal for $55, or its iPad mini cousin for $45. If you're in the UK, these items can be purchased from a shop called Licensed for Men, with the larger case being £38 and the iPad mini version going for £32.