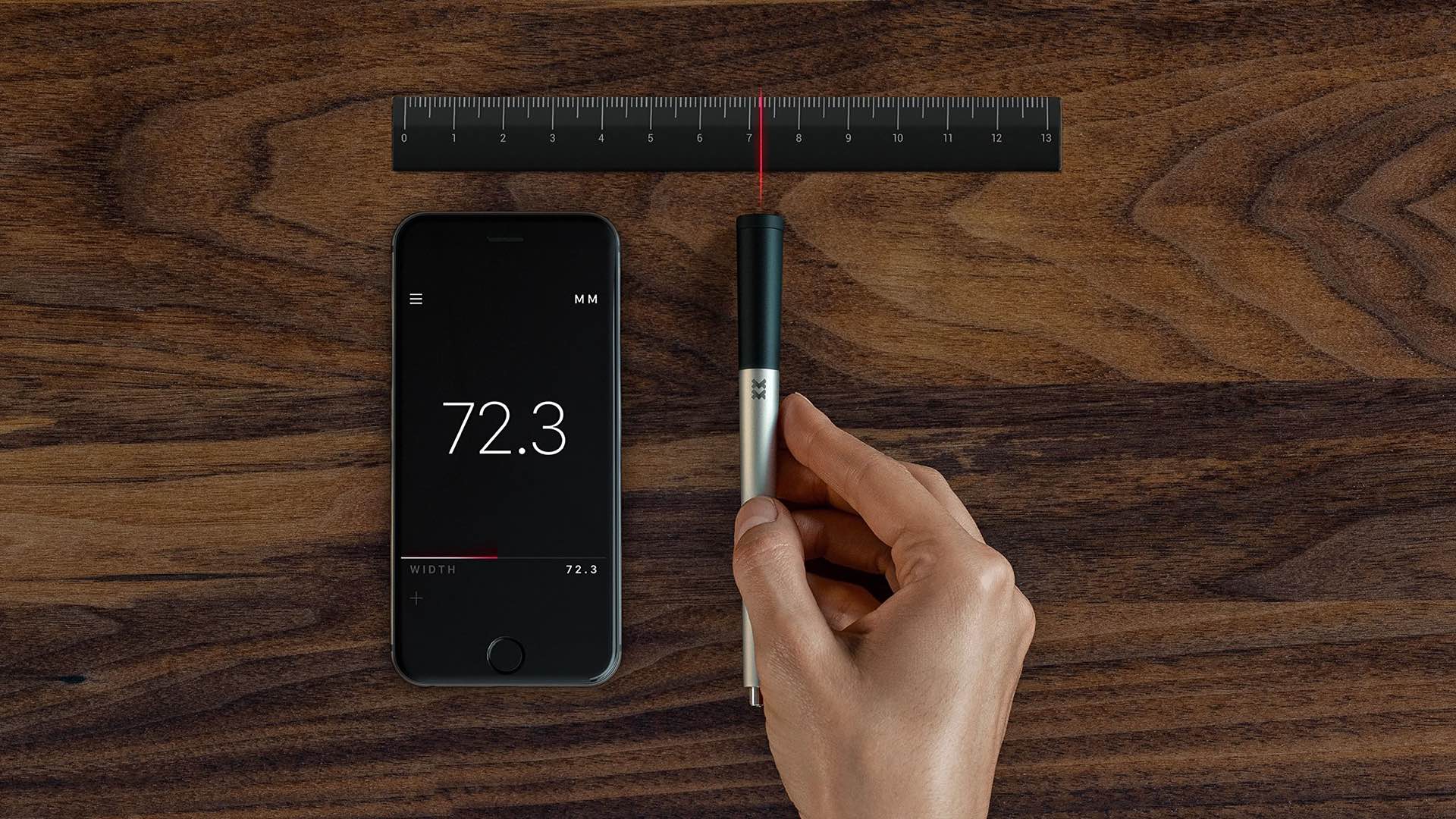 "01" — The World's First Dimensioning Instrument [Indiegogo]
The 01, made by InstruMMents and currently being funded on Indiegogo, is a really cool idea despite its terrible name. If you crossed a pen with a measuring tape and gave it wireless functionality, this thing would be the result.
Using a proprietary gear and magnet sensor system, the 01 allows you to "roll" the wide end over pretty much any surface — whether it's straight, curved, or contoured — to capture its dimensions, which are instantly labeled and logged to your smartphone. The verb for this is "dimensioning". The 01 can convert measurement units on the fly, switch between metric and imperial units, and you can even use it to dimension drawings/maps/blueprints/etc in any scale or proportion.
On top of that, the 01 comes in your choice of pencil, pen, or stylus, and for every Indiegogo supporter, each unit comes with a handsome saffiano leather sleeve to keep it in.
Watch the promo video to see the 01 in action:
As of this writing (December 4th, 2016) the Indiegogo project has a month left to go and has already more than doubled its funding goal. They're also promising that if you back the project by December 7th, 2016 at 8am EST, you will receive your 01 in time for the holidays. $149 is the minimum pledge amount to receive one.