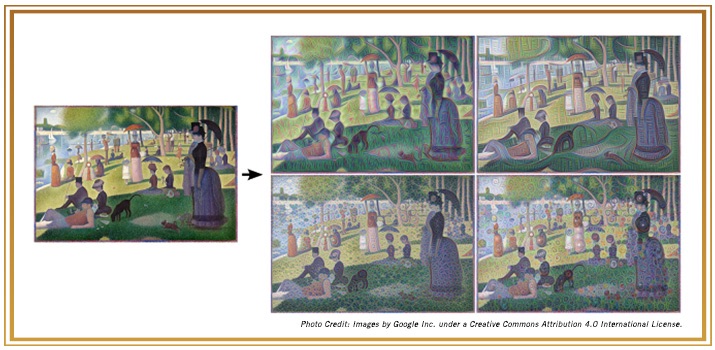 ​What Is Neural Network Art? (Sponsor)
In recent years, advances in artificial intelligence (AI) have given rise to a new phenomenon: neural networks. By designing AI to mimic the human brain at a basic level, computer scientists are able to create machines capable of "deep learning;" that is, machines that can learn basic concepts and apply those concepts in situations other than the ones in which they learned them.
While neural networks are used for a variety of purposes, one of the more fascinating applications is neural network art: visual art, music and other forms of creative expression designed by algorithms.
Read the full post on the Concordia University Texas blog and learn more about earning an online computer science degree.
* * *
Our thanks to Concordia University Texas for sponsoring the site this week. Sponsorship by Syndicate Ads.