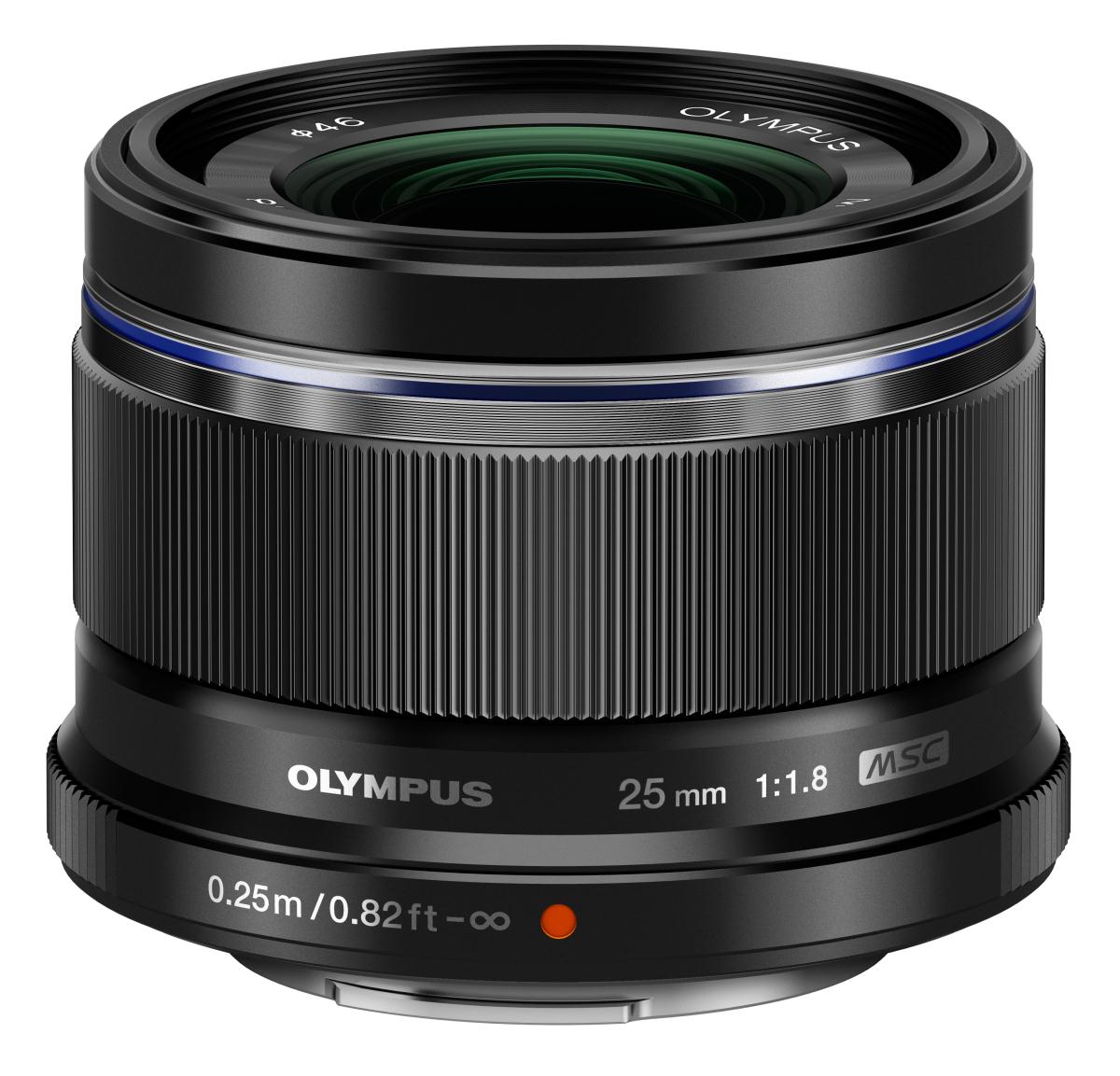 If you've been shooting photos with the Micro 4/3 system for any amount of time, there's a good chance you've already known about (or even owned) the Panasonic 25mm f/1.4 lens. After all, it is by far the most recommended one for M4/3 photographers.
But now there's a new competitor in town: the Olympus 25mm f/1.8 lens. It's smaller, it focuses faster, and at $399, it costs a considerable amount less than the Panasonic's $529 price point. Admittedly, the photos it produces aren't quite as sharp as the ones you get from the Panasonic lens, but they're close enough that most people won't know the difference.
If you already own the Panasonic, you may not have reason to switch to the Olympus here, but for anyone else looking for a nice lens, the Olympus 25mm f/1.8 is a solid recommendation.
(For a more in-depth look at the lens and some sample shots, check out Steve Huff's review.)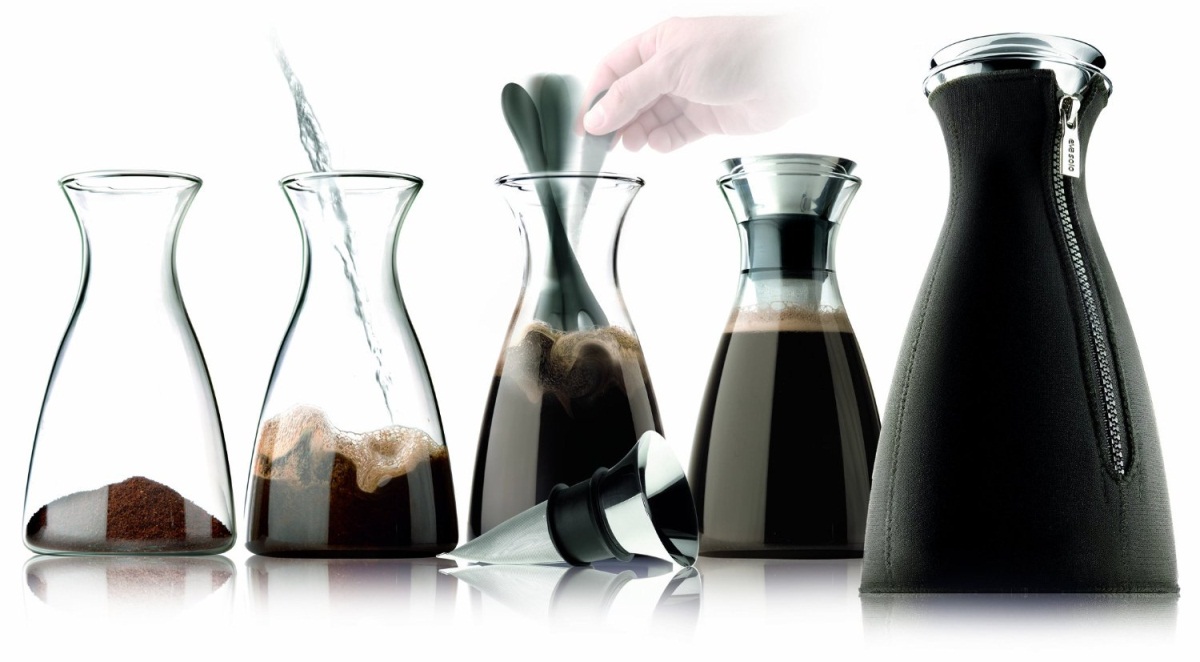 The same people who designed our favorite cheese grater are also the makers of a great coffee maker.
Similar to a French press, the Eva Solo coffee maker uses a full-immersion brewing method. Just dump some coarsely-ground coffee and hot water directly into the glass carafe, seal off the top with the conical filter/stopper (also, make sure the outer neoprene sleeve is zipped up all the way), then let it sit for about four minutes.
From there, just pour the coffee out into another container—I'd recommend pouring all of it out at once because the coffee will just continue brewing in the carafe otherwise—and you're done! It's super easy, and there are no paper filters to deal with. Plus, unlike the French press method, you don't end up with sludge in your cup.
The Eva Solo coffee maker comes in three sizes: 0.6-liter, 1-liter, and 1.4-liter. I would personally go with the middle-ground 1-liter model, which is $95.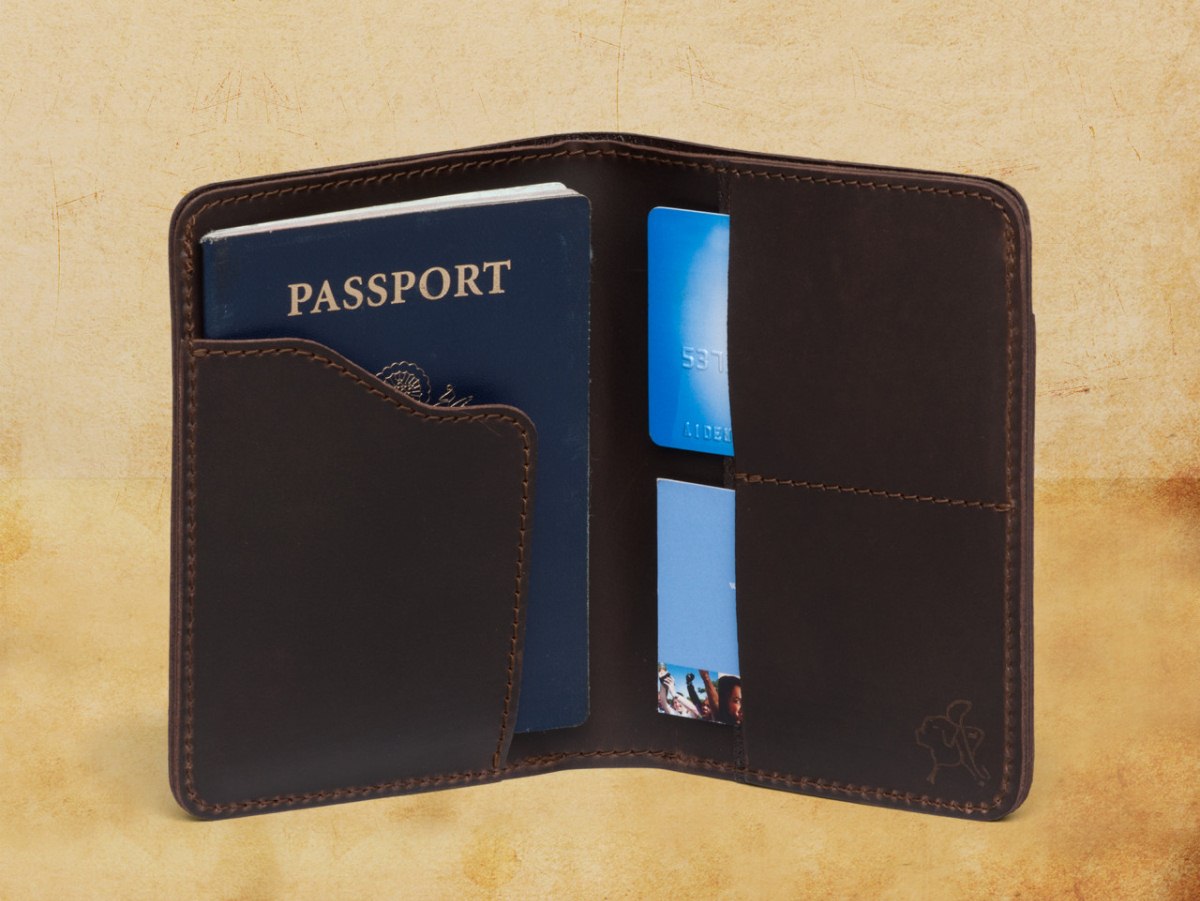 Alright, you're packed, you're well-caffeinated, and it's time to head out the door. Hopefully by now you've chosen a good way to carry your money and passport around, but if not, you should have a gander at the Saddleback Leather Passport Wallet.
This thing was built with international travelers in mind. It has two credit card slots, each of which can hold up to five cards. The RFID-shielded inner sleeve can hold up to four passports (useful for family trips) and prevents their built-in chips from being scanned from a distance. The inner pocket is useful for carrying various kinds of cash, and the outer folder pocket is where you can store boarding passes.
Now just a heads-up, this is a fairly large wallet (4 1/4″ x 5 1/2″). I usually carry a small wallet in my front pocket, but this one goes into a bag instead. Keep it wherever you like, just make sure it's easily accessible to you once you're at the airport.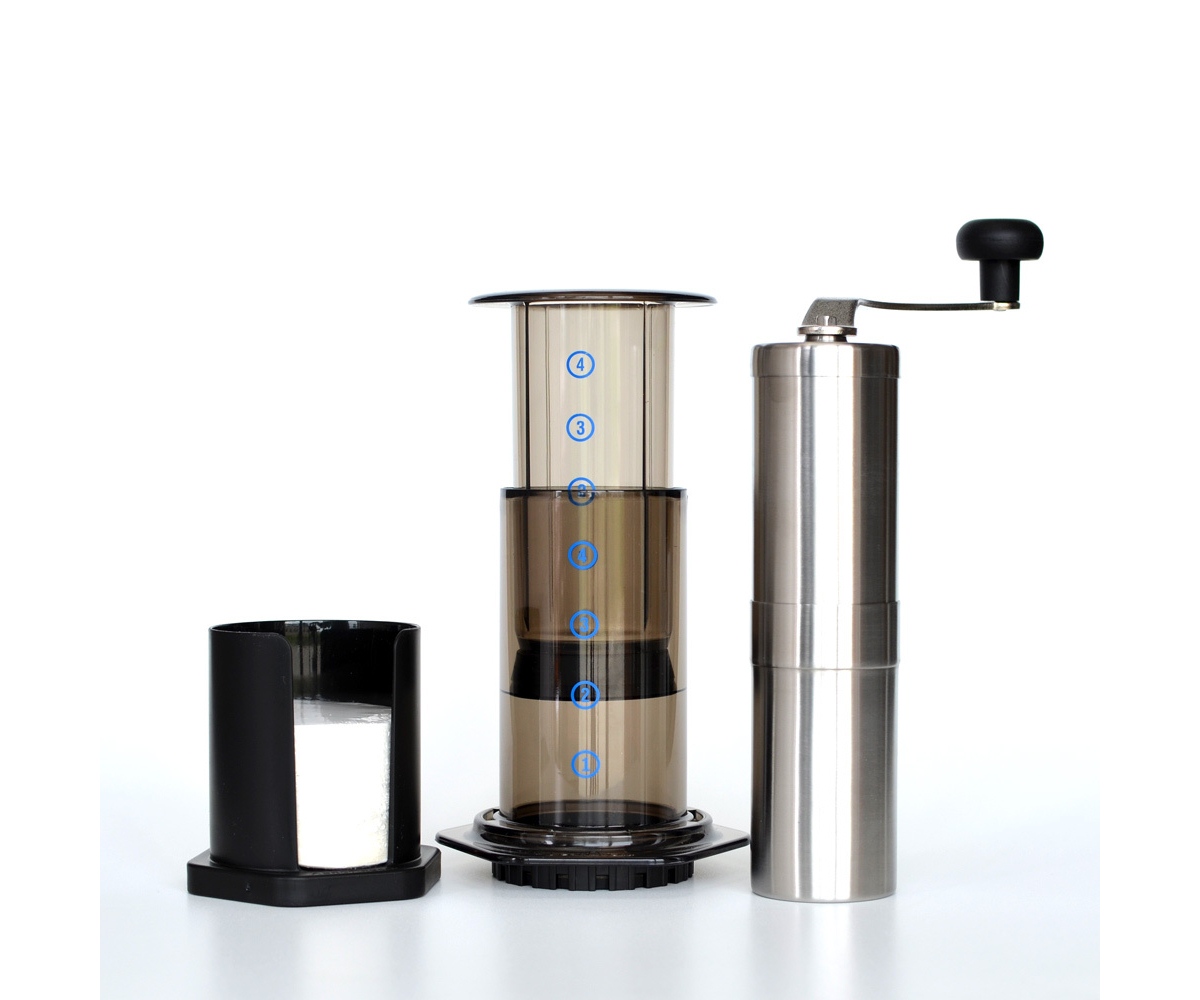 (Pictured on right. Aeropress not included.)
Let's say you've organized your suitcase, but in your rush to get out the door you totally forgot to get your morning caffeine fix. As long as you remembered to pack your travel coffee gear the night before, you're in good shape. Along with an Aeropress and a bag of fresh beans, you're going to want a grinder, and the Porlex JP-30 stainless steel manual grinder fits the bill perfectly.
This Japan-made contraption uses sturdy ceramic conical burrs to get the job done. They're easy to wash, and they can grind as coarse or as fine as you could want, from espresso to French press. It holds up to 30 grams of coffee beans (enough for about two cups), and yet the body is narrow enough to fit inside an Aeropress for easy grinding and more compact travel storage.
You can get a Porlex JP-30 grinder for $40, or you can get the 20-gram "mini" model for about the same price.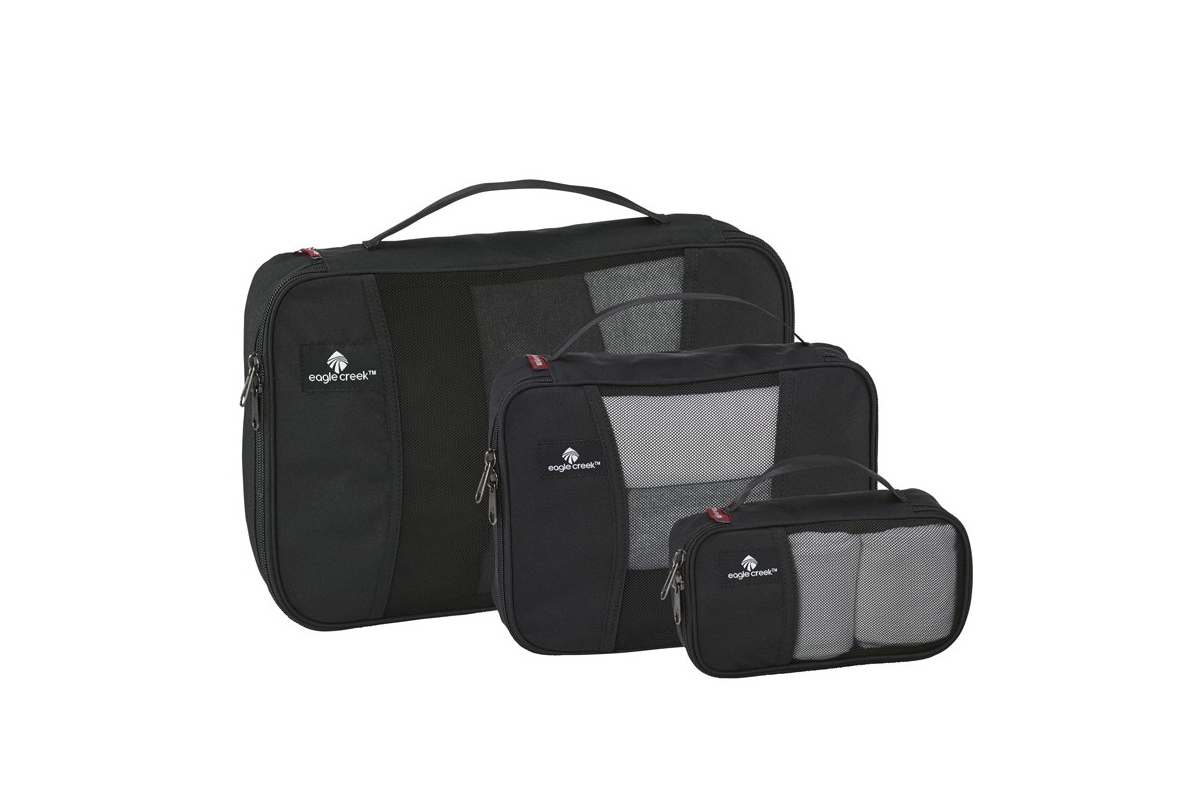 Over the years, I've discovered that one of the best ways for me to have a better time while traveling is by keeping all my stuff neatly organized. The peace of mind that comes from knowing exactly where everything is in my suitcase—along with the Zen-like feeling I get from the packing process itself—always leads to a better outlook on the trip.
Eagle Creek's Pack-It Cubes are perfect for people like me. They help break down the contents of a suitcase into their respective categories, making the packing process way easier and keeping everything from getting mixed up. They're washable, they're water- and odor-resistant, and the mesh top allows you to see the inner contents so you don't have to guess.
Eagle Creek put together a short video so you can see how these packing cubes work. A set of three (large, medium, and small) will run you about $27.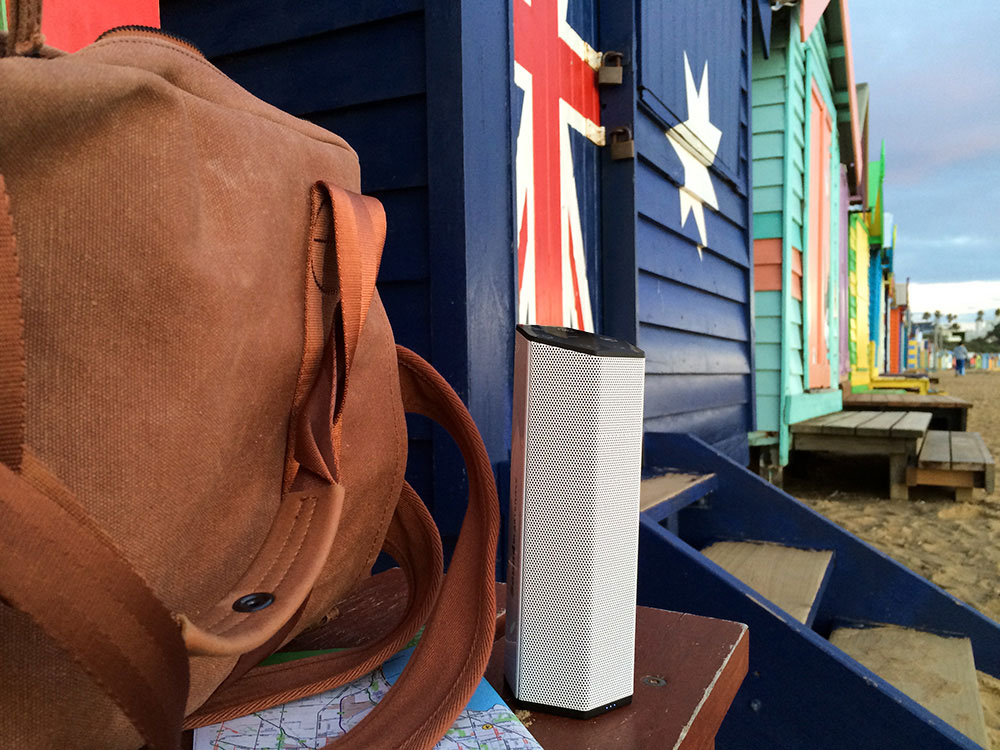 We believe there's so much more that your portable wireless speaker should do for you. That's why we made the AXX 200.
The AXX 200 is a Bluetooth wireless speaker + Sound Blaster audio processor. This means a portable wireless speaker with power for real-time audio enhancement.
Intelligence. That's what the AXX 200 brings to the table.
Make a call. Listen to music. AXX 200 intelligently adjusts the audio settings for you.
The Sound Blaster Central App for your iOS or Android device places the control in your hands.
Built-in quad array microphone — that's FOUR microphones in a single wireless speaker for 360° of clear, unmatched audio pickup for voice calls and recording.
A wireless speaker that automatically cancels out noise during voice calls. For real.
It's for work, it's for play.
It can be everything you need it to be.
The AXX 200 is now on sale for a limited time at Creative.com and Amazon.com.
* * *
Our thanks to Creative Labs for sponsoring the site this week.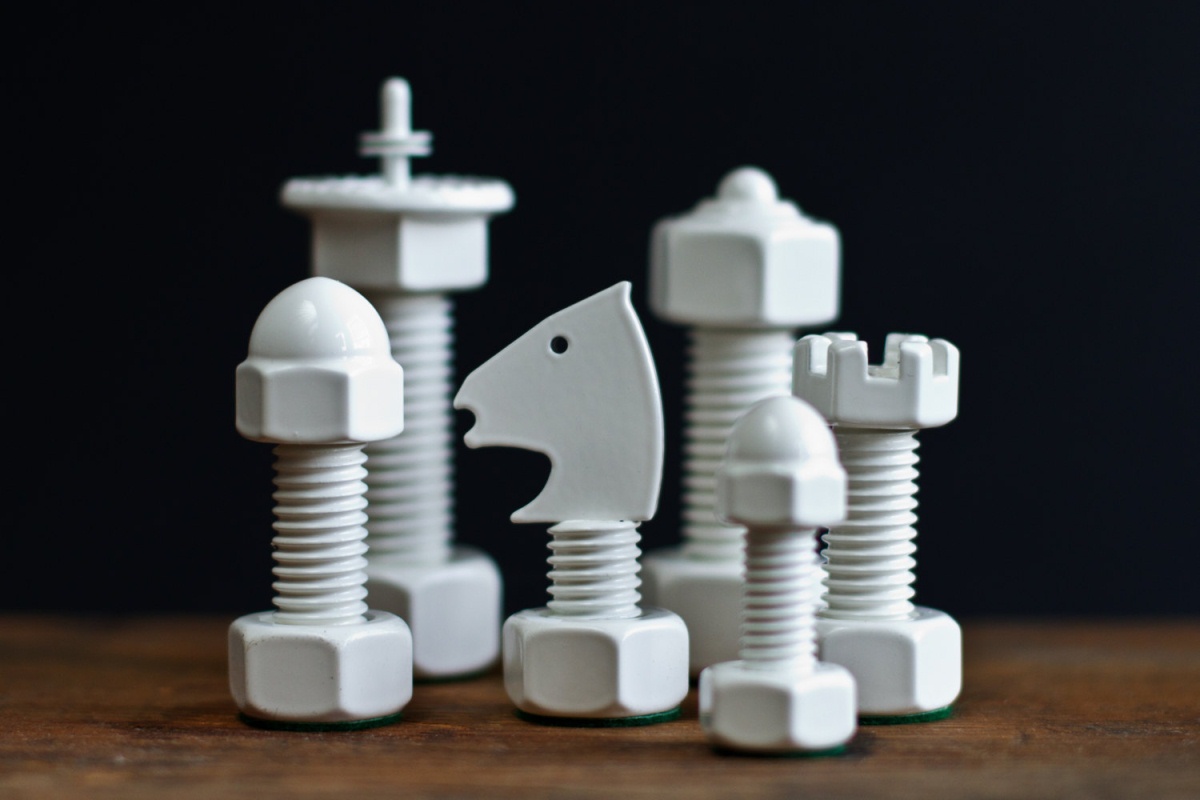 From the department of things that are both tools and toys: ToolChess is a handsome, handmade chess set with pieces fashioned from everyday nuts and bolts. The sets are crafted by a father-son duo, and the proceeds help sponsor kids at one of their local chess schools.
These guys put some great presentation into their product—every chess piece is finished with a beautiful powder-coating, and each set arrives in a tool chest carrying case (black or red). It also comes with a green-and-white vinyl roll-up board so you can easily play anywhere.
A ToolChess set goes for $245. This will take some saving up on my part, but it will be a perfect gift for my dad.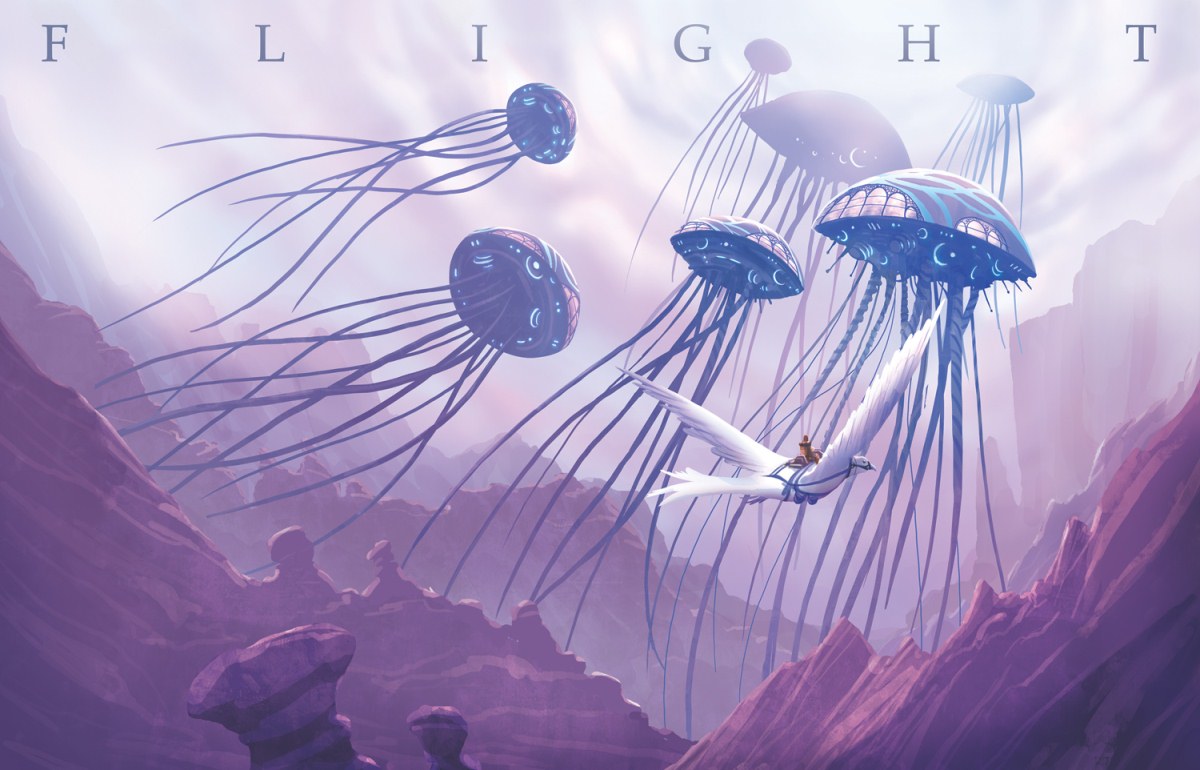 Those of you already familiar with the world of graphic novels likely need no introduction to the excellent Flight series, but it's a great place for newbies old and young alike to dive in. Each volume in the series is an anthology, featuring short stories contributed by various cartoonists.
These stories are often warm, inviting, and have the same sense of wonder often found in Hayao Miyazaki's films. And much like Miyazaki, most of them feature flight in some form or another. I love the artwork, I love the storytelling, I just love everything about the series. Highly recommended.
Volumes 1-8 can be found on Amazon. Most are around $18 to $20.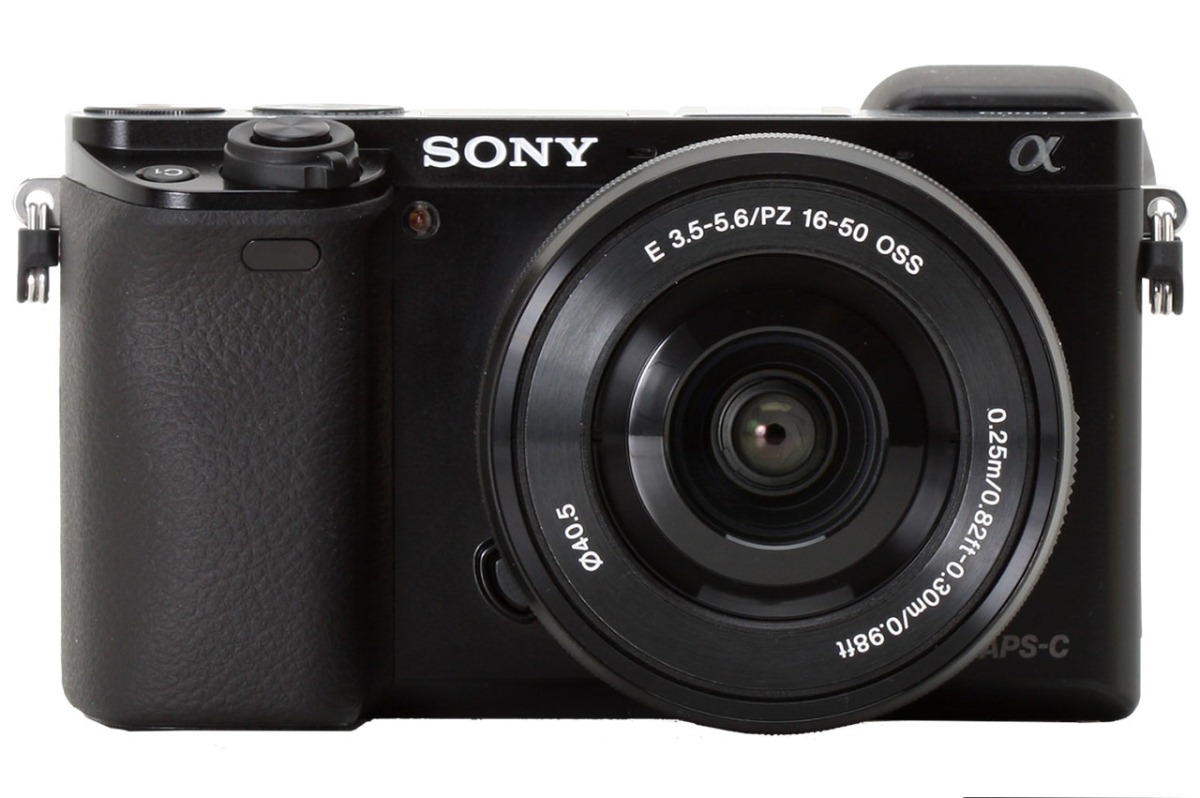 While the Sony NEX-5 series of cameras will soon be replaced by the Sony a5000, the even more popular Sony NEX-6 is about to have a successor of its own: the Sony a6000.
The a6000 improves on the NEX-6 in almost every respect. The old 16.1-megapixel sensor has been replaced with an awesome new 24.3-megapixel CMOS APS-C model. It can burst-shoot at 11fps, compared with the NEX-6′s 10fps. It has a new processor, dubbed 'Bionz X', that enables the camera to autofocus extremely quickly (0.06 seconds!). On top of that, the camera's number of phase-detect points has nearly doubled, from 99 to 179. This is going to be a sweet rig for getting action shots.
The only real bummer here is that they've taken a step back in regards to the OLED viewfinder. It only sports 1.44 million dots, whereas the old NEX-6′s EVF viewfinder was a crisp 2.3 million dots. If you can get past that one caveat, you'll love the a6000.
The Sony a6000 is slated for release on April 20th, 2014, but is available for preorder now. It'll run you $800 with lens, and $650 for the body only.
(If you simply can't wait until the latter half of April to pick up a new camera, you're in luck because the NEX-6 is currently on sale for $600, including a 16-50mm power zoom lens. That's the lowest I've ever seen the NEX-6 being sold for—it used to be $900 with lens—and it's still an impressive shooter if you ask me.)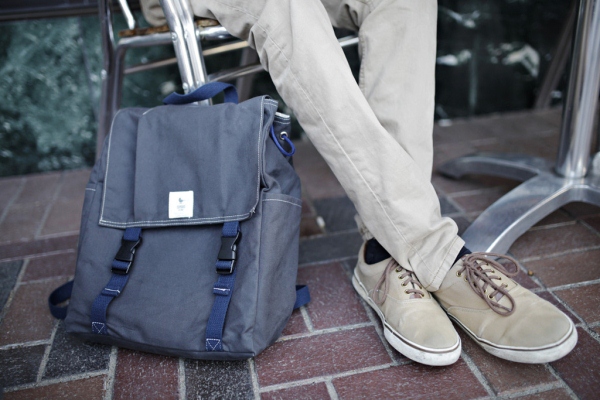 Huckberry has teamed up with ESPEROS Bags to sell some of the latter company's rucksacks at discounted prices. Normally these bags are $75, but for the next five days (today being Feb 28th, 2014) you can get one for $65.
Each rucksack–available in charcoal, olive, or navy—is constructed from 10.10 oz. military cotton duck canvas, which is naturally stain- and water-resistant. Inside you'll find a padded laptop sleeve, along with a zipper pocket that accommodates an iPad nicely.
The best part about ESPEROS bags is that the company donates a portion of all proceeds to help fund one year of education for a child in the developing world. Think of it as making an important donation to someone who needs it, and getting an awesome bag out of the deal.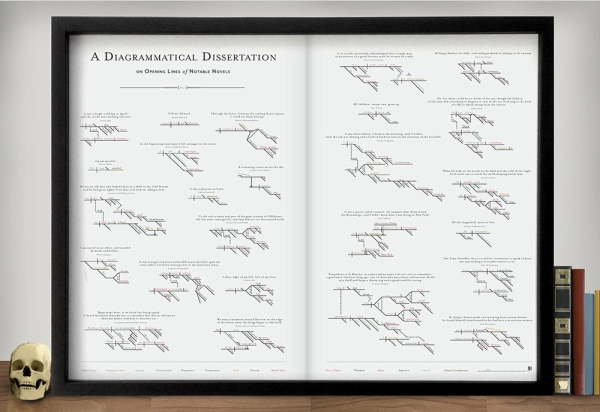 Here's one for the book nerds out there.
This upcoming print, titled A Diagrammatical Dissertation on Opening Lines of Notable Novels, is exactly what it sounds like: a diagram of opening lines in famous books. Examples include: Fahrenheit 451, Moby Dick, Gravity's Rainbow, The Old Man and the Sea, Don Quixote, and a lot more.
The team at Pop Chart Lab have curated these sentences themselves, breaking each one down into a color-coded pictogram of its parts of speech. It looks pretty awesome and would fit in nicely with just about any decor, especially a room filled with bookshelves.
The print is available for preorder for $29, and is planned to start shipping on Monday, March 3rd 2014. You can view a huge (3,050 x 2,288 pixels) image of the print here.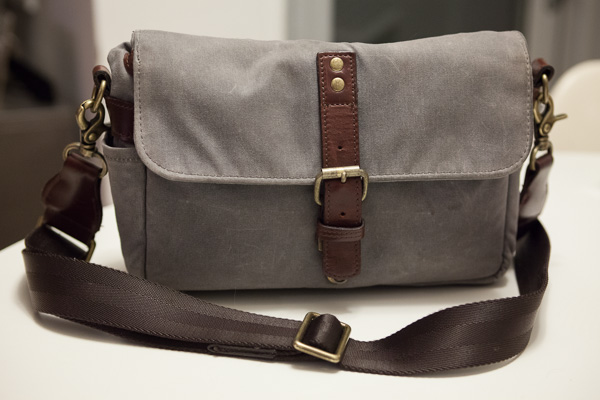 The Bowery bag by ONA can serve two functions:
Standalone camera bag, big enough to hold a mirrorless camera, a lens, and a few personal items.

Bag insert/organizer, wherein the entire thing (sans detachable strap) can be placed inside a larger bag for organizational and protective purposes.
The bag is constructed from water-resistant waxed canvas, detailed with full-grain leather and sporting a brass front enclosure. It sells for $129, and comes in field tan, smoke, or black.
Our friend Ben Brooks has written a more in-depth review of the bag, if you'd like to check that out.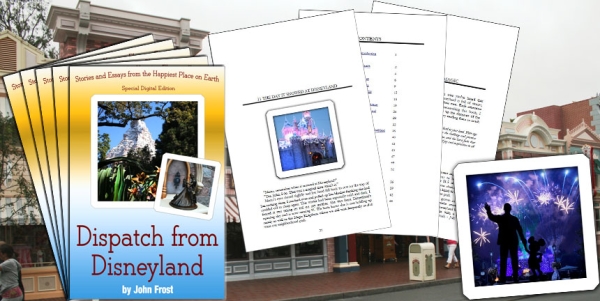 John Frost—who runs TheDisneyBlog.com and whose father was one of the original "Imagineers" that had a hand in the construction of Disneyland—has written a book full of essays that make you feel like you're right there at the park. A lot of the stories are very touching, and there are several examples of "cast members" going to great lengths to make the Disneyland experience a magical one.
This is a great read for anyone who loves the Disney parks, and maybe even for people who don't. $10 for the Kindle edition, and $12 for the paperback.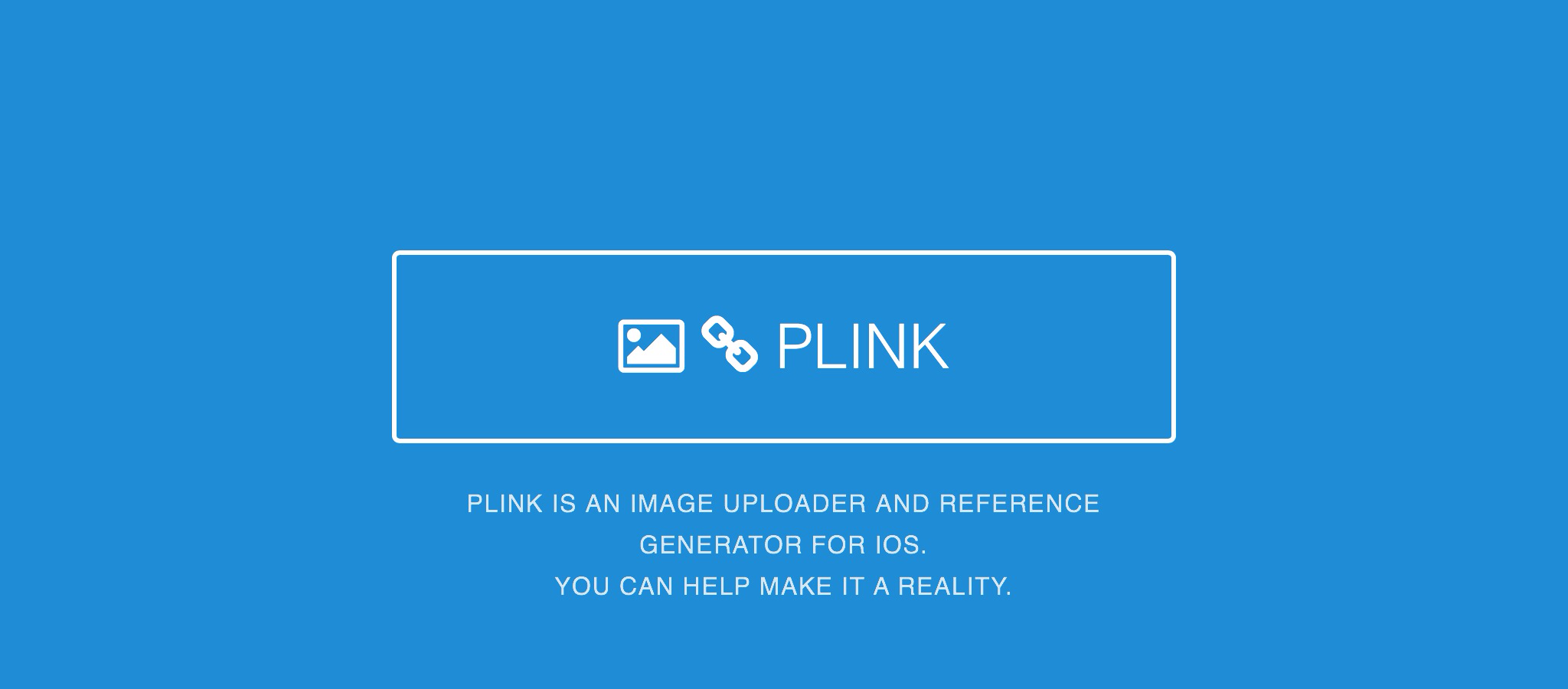 As I've mentioned in the past, I do all of my writing and blogging from my iPad, using a combination of the Logitech Ultrathin Keyboard Cover and Editorial. I enjoy this setup for the most part, but the one aspect that still isn't 100% up-to-snuff is dealing with images in posts.
There are various apps on the iOS App Store that tie into cloud providers such as Amazon S3 (which is what we use here at T&T), but I've yet to find one that works very well. That's why I'm very excited about Plink, an upcoming project by Jeff Mueller that aims to solve this exact problem.
The way it works: launch Plink, tap the upload button, and select an image. Plink uploads the image (by default, it uses your App.net account's built-in storage, but keep reading), then presents you with a few options to choose from:
Plain URL
HTML image tag
Markdown image tag
HTML link to your image
Markdown link to your image
Make your selection (or you can choose a default to skip this step), and Plink will copy the result to your clipboard. All you have to do is head over to your text editor app and paste it. Alternatively, if you're using Editorial, you can take advantage of x-callback-url workflows to automate the entire process right there in the editor.
As Jeff explains in a blog post, Plink is likely to be a niche app. But for those of us who do the iPad-only writing thing, this will be a pretty big deal, and I'm hopeful that it sees the light of day.
Jeff is seeking funding for Plink, with a goal of $2,500. The app itself will be totally free, so this is your chance to help make it a reality. The stretch goal of $3,500 will enable him to add support for services such as Flickr, Photobucket, Amazon S3, and Rackspace's CDN, without having these options be in-app purchases.
More information about the app itself, which is already coming along quite nicely, can be found at its official webpage.
The RockWall is a dual-USB wall charger that can power an iPad and iPhone simultaneously. The iPad port is 10.5W and the iPhone port is 5W, so each device will charge fairly quickly.
The main portion of the unit can be swiveled 90° away from the power outlet surface by pressing the big silver buttons on either side, allowing for better compatibility with just about any setup. And speaking of compatibility, the power plug itself can be detached and swapped with various international plugs (not included). It's also small enough to easily toss into a bag, so all in all, it's a pretty good travel solution.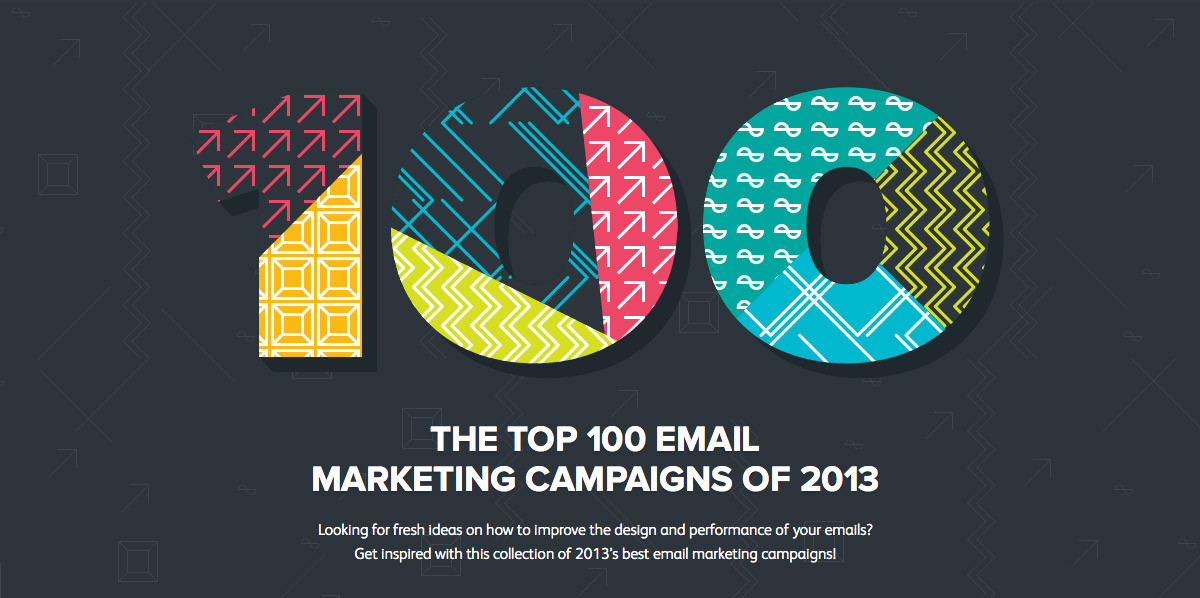 Designing emails that look beautiful, render perfectly and drive strong response is increasingly difficult. That's why Campaign Monitor compiled the top 100 emails of 2013 into a free eBook, alongside tips on design and content. The Top 100 Email Marketing Campaigns eBook features brands like Fitbit, SmugMug, Panic and includes:
High performing newsletters with open rates of more than 50%.

Examples of great layouts & responsive designs.

Emails that go against best practices and still drive top results.

Campaigns that saw open rates improve by 20% after A/B testing, and more.
Check out the free eBook at campaignmonitor.com/top100.
Campaign Monitor makes software that lets you create and send beautiful emails. Today more than 800,000 designers, agencies, and amazing companies across the globe rely on Campaign Monitor to manage their email marketing.
* * *
Our thanks to Campaign Monitor for sponsoring the RSS feed this week.

The Think Tank TurnStyle 20 is a sleek and practical sling bag designed to hold a standard DSLR camera, along with several lenses and plenty of other accessories. There are tons of little pockets throughout the bag for pens and memory cards and whatnot, along with a larger pocket on the back side that can comfortably hold a full-sized iPad. Watch this video review to get a better idea of how much the bag can hold.
When it's time to go shooting, the TurnStyle 20 converts to a beltpack so you can easily get your gear in and out of the bag. Either way you wear it, the bag is quite comfortable even for long shoots. It'll run you $100 on Amazon.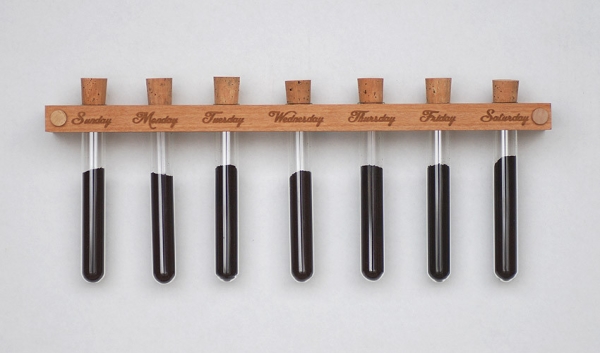 Like it says on the tin, this is a rack that lets you store and display a week's worth of coffee. Each day of coffee is represented by a test tube, which seems fitting.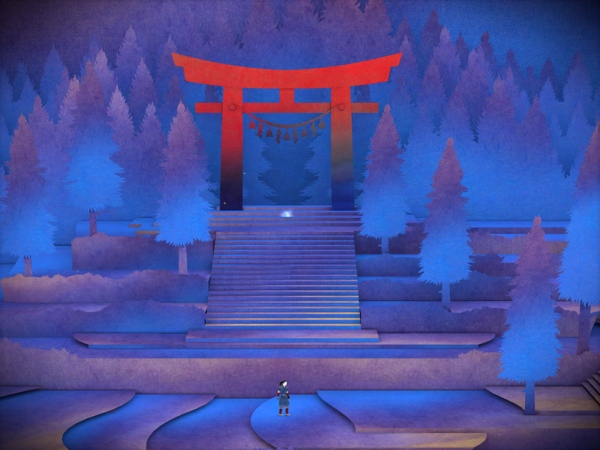 Tengami is a new game for iOS (universal) that places you in the role of a samurai who must explore a mystical pop-up book world. In this world, you are able to "page" through various backdrops and interact with the various elements on-screen. It sounds a little strange on the surface, but it's actually quite relaxing and enjoyable.
The textures in Tengami are based on a real Japanese paper called washi, which adds a lot of beauty and depth to the game. The soundtrack is also very pleasant and atmospheric. To get a better sense of the game, watch this video.
Tengami is $5 on the iOS App Store. I highly recommend it.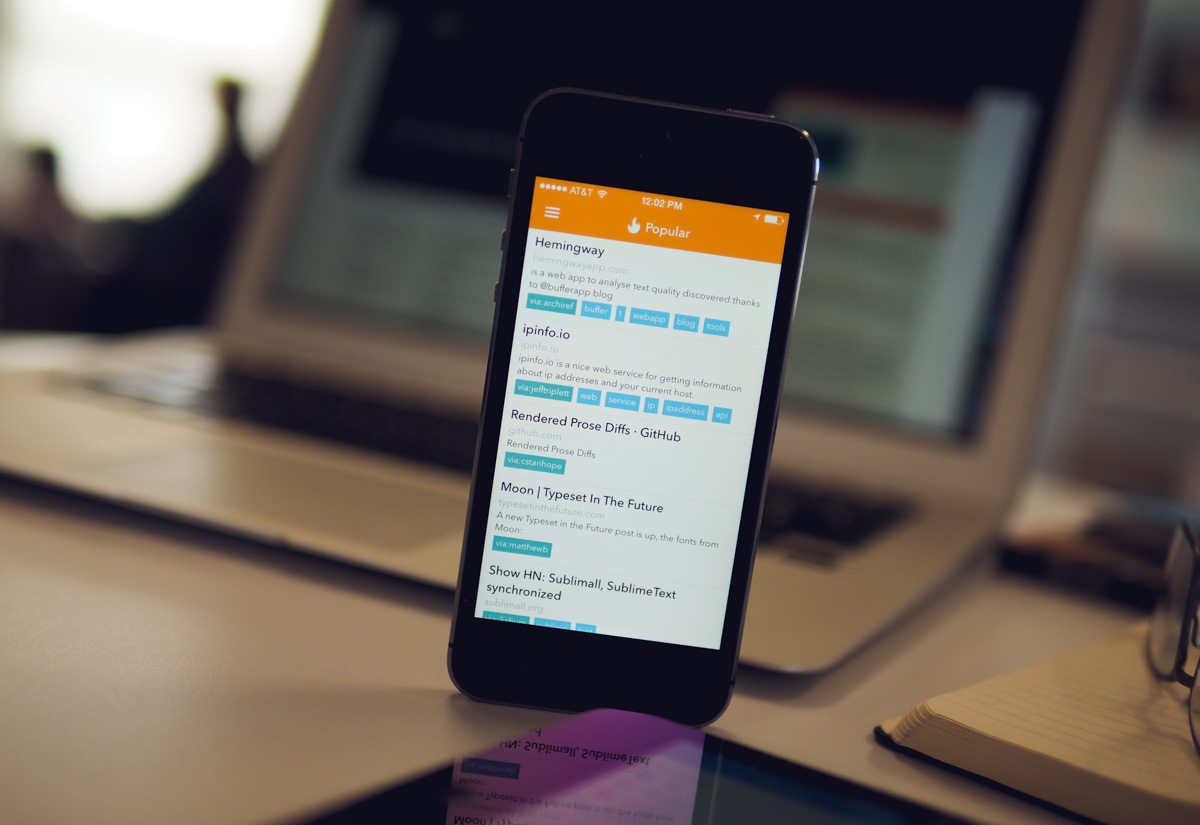 This won't be the first time we've talked about Pushpin for Pinboard, but I wanted to bring it up again for a couple of reasons:
The release of Pushpin 3.0 a few weeks ago brought a completely overhauled interface to the app (particularly noticeable on iPad), along with lots of new features, such as renewed TextExpander Touch support and the addition of full-text search capabilities for those of us who have the Pinboard archival upgrade.

I was recently invited to write an article for our sister site, The Sweet Setup, about the best Pinboard app for iOS. (Spoiler alert: Pushpin won.)
I invite everyone to go read that TSS article, because it describes all the reasons why Pinboard users should check out Pushpin. I've gotten some reader feedback about Pushpin's $10 price tag, and although I think it's worth the money, I understand why people would be hesitant.
If you can't swing the $10 on something like this, but you still want an awesome Pinboard client, Pinswift is also very good and it's only $5.
More tools and toys on the next page →