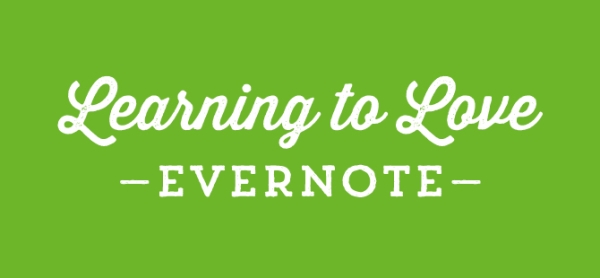 Learning to Love Evernote is a series of screencasts by Bradley Chambers that have been gathered into an iBook for iPad. The videos are geared toward people who want to use Evernote, but haven't quite figured out how to fit it into their workflow yet. It first covers the basics of the Evernote interface (notebooks, stacks, etc) and then shows you different ways you can organize your personal life.
There are 10 videos altogether, amounting to about an hour of content. You can pick up the iBook here, or if you don't have an iPad, you can buy the screencasts separately (which are DRM-free .mp4 files). It's only $5 either way.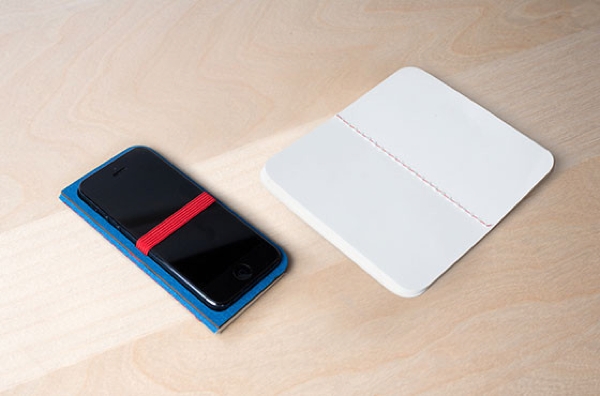 I keep a Field Notes notebook in my back right pocket at all times, with my iPhone 5 riding solo in my front left pocket.
But what if I could combine these items? Enter DODOnotes.
With 30 tear-off sheets of Mohawk Superfine paper nestled in US-made bookcloth fabric, the DODOnotes' trick is right up front — where an iPhone-shaped tray and elastic band that marries this little notebook to your smartphone. Available for both the iPhone 5 and 4/4S in red, blue and black, DODOnotes run $14 each.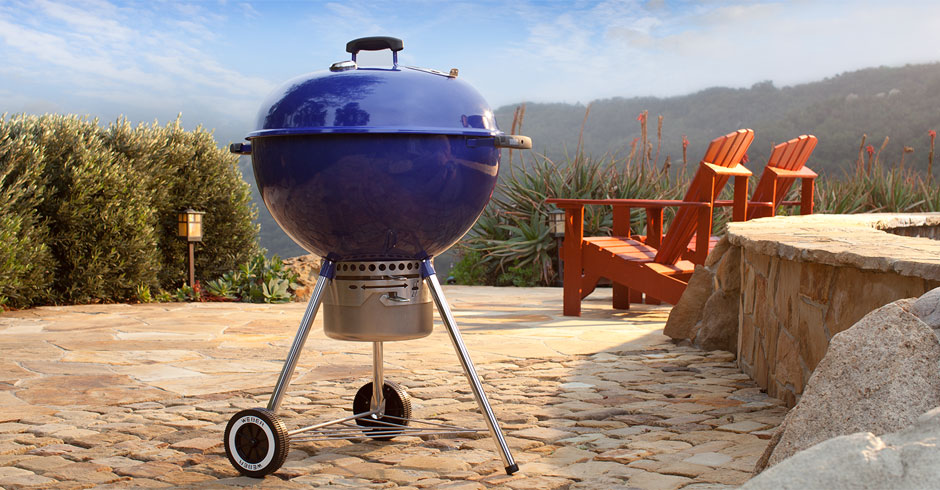 It's just about time to officially kick off the the 2013 grilling season.
In this guide to essential grilling equipment, we aim to list the best gear needed for grilling and smoking meat. Alas, we don't have any suggestions for a security system that will keep the neighbors away during dinner time.
Below is the list of everything you need along with our corresponding recommendations for the best gear for your backyard cookouts of hamburgers, steaks, chicken breasts, bratwurst, salmon, turkeys, kabobs, and more. May you eat well this summer.
Gas Grills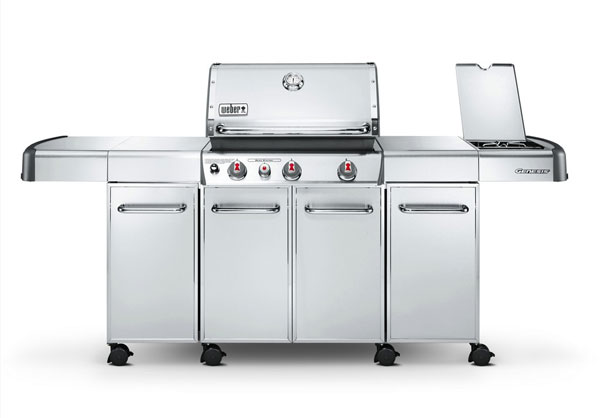 Though nothing beats a charcoal grill for flavor and versatility, it's hard to argue against the convenience of a gas grill. If your only grill is a gas grill, get the best you can afford and try to buy something bigger than what you think you need (you'd be surprised how quickly a few hamburger patties and cobs of corn will fill up a whole grill).
When it comes to gas grills, you really do get what you pay for. There are a lot of components to a gas grill (hoses, pipes, starters, lids, thermometers, adjustment knobs, etc.) that charcoal grills just don't have. Weber is hands down the king of the gas grill (as you'll see below, we recommend them not only for gas grills, but for charcoal grills and smokers). Cheaper, generic brand grills are cheaper because they're built with less quality parts (thinner steel, less reliable starters, etc.). These parts don't hold up well over time, and most commonly give way to rusting through, among other issues. And rusting in your grill's pipes can mean fuel leaks which can be seriously dangerous. For something you keep outside and heat to temperatures as hot as 500 degrees, the wear and tear on a cheap gas grill can add up quickly and come back to bite you in the long run.
For your basic, entry-level gas grill we recommend the Weber Spirit. It's a high-quality grill to be sure, it's just low on the bells and whistles. The Spirit comes in different sizes depending on how many burners you want. As mentioned above, get the biggest one you can afford.
For the step above that, the Weber Genesis can't be beat — it's Weber's flagship grill line. The Genesis line runs bigger than Spirit line and includes a few more bells and whistles. Basically, if you're looking to buy it for life, get a Genesis gas grill.
And to ensure the longevity of your gas grill, be sure to get the corresponding cover.
Charcoal Grills
Sure grilling with gas is easier, but it can never fully replace the purity, manliness, and sheer awesomeness of grilling over charcoal. Nothing beats a charcoal grill when it comes to flavor, versatility, and the purity of the craft of grilling.
For charcoal grills, there's pretty much just one: the Weber One Touch Gold (in either 22.5- or 26.5-inch sizes).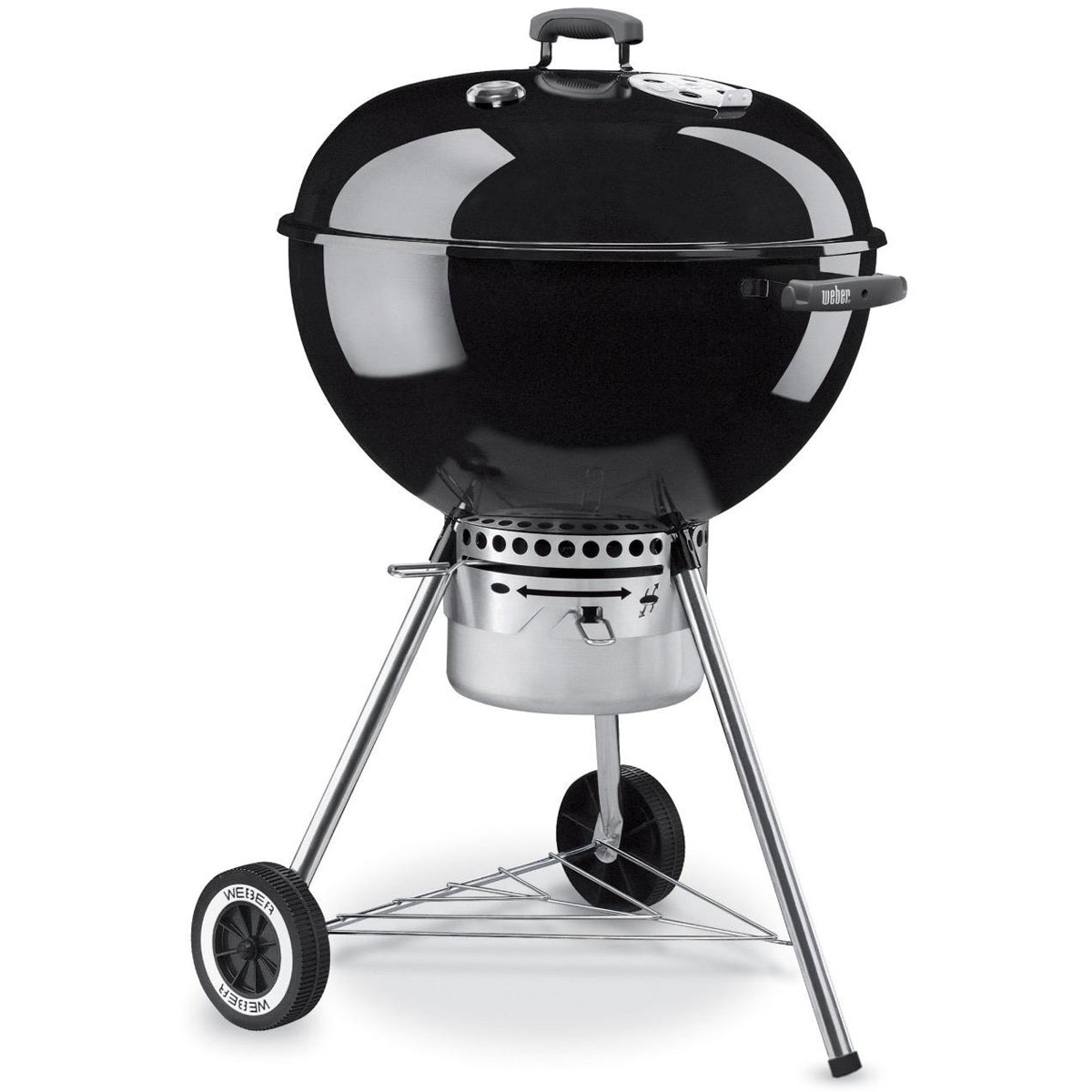 It's built with thick, high-quality steel. Comes with just enough bells and whistles to make your grilling experience as easy as it should be (without turning your backyard into little more than just an open-air kitchen), and it will last you a lifetime.
For those who've been turned off by the inconvenience of using charcoal, in all kindness, it's likely that you're simply doing it wrong. Read the section on Charcoal below to learn how to easily get charcoal briquettes red hot every time with little hassle and zero lighter fluid.
Charcoal
For the best flavor, you want to use natural charcoal (and we're not talking about that MatchLight crap which only cheaters and wimps use). And you don't have to go around with that "soak your charcoal in lighter fluid for 20 minutes before lighting" silliness either.
For cooking burgers, dogs, steaks, and the like, a bag of original Kingsford charcoal briquettes does the trick just fine. You can pick these bags up just about anywhere.
For some folks, getting the charcoal lit is still a mystery. But with a chimney starter and a FireStarter Cube you'll be the king of the grill in no time.
Charcoal Chimney Starter: We all know how frustrating it is when you're trying to get your charcoal ready to grill over and it simply won't light. Fill this thing with your charcoal briquettes, light a fire cube underneath, and in 15 minutes you've got red hot coals ready to cook with. The effort is minimal and you haven't spoiled the taste of your food by using lighter-fluid flavored MatchLight.
FireStarters Charcoal Lighter Cubes: These bad boys are the greatest invention since the above mentioned chimney starter. Actually, you're supposed to use them in conjunction with your chimney starter. You place one underneath your chimney starter, light it, and you're done. In 10 or 15 minutes you've got a chimney full of hot coals ready to cook with. They Firestarter cubes are cheap ($9 for a pack of 24) and they save a ton of time and energy to get your charcoal going. Alternate methods include putting leaves and sticks under the chimney starter and tossing a match in there.
An Instant-Read Thermometer

The best way to know when your meat is cooked is with a thermometer. You'll use it to check chicken breasts, whole turkeys, steaks, pork briskets, and more. Cooking to temperature is far safer and more accurate instead of assuming something is done based on time, look, or gut feelings (if you get it wrong, you'll be having those gut feelings later and they won't be too pleasant).
Trust us when we say you want an accurate, instant-read thermometer.
The best instant-read thermometer money can buy is the ThermoWorks Thermapan thermometer. It's accurate and gets a reading within 3 seconds. But it also costs $100. Which is why we recommend the RT600C from ThermoWorks instead. The RT600C is just as accurate, takes 5-6 seconds or less to get a temperature reading, is dishwasher safe, has a 5,000 hour battery life, and costs only $19.
Smokers
One of my great joys of summer (and spring and fall) is getting up early while the air is still crisp, brewing a cup of coffee, walking into the backyard, and starting up a chimney full of charcoal for a day of slow-cooking some smoked BBQ.
Depending on which part of the country you're from, there are various opinions regarding the best way to smoke your meat. I live in Kansas City where the offset smoker reigns. But unless you're willing to spend a decent amount of money (more than $500), you'll be hard pressed to get an easy-to-use, reliable offset smoker.
For my own backyard BBQ I prefer a vertical bullet smoker. Bullet smokers are generally less expensive, they have a smaller footprint than an offset smoker, they can be more versatile, the interior water pan helps keep the meat juicy and tender for those times when you could use a little bit of help with your cooking, and since heat and smoke like to rise up by default, they're a bit more fool-proof than an offset smoker.
The Best Vertical Smoker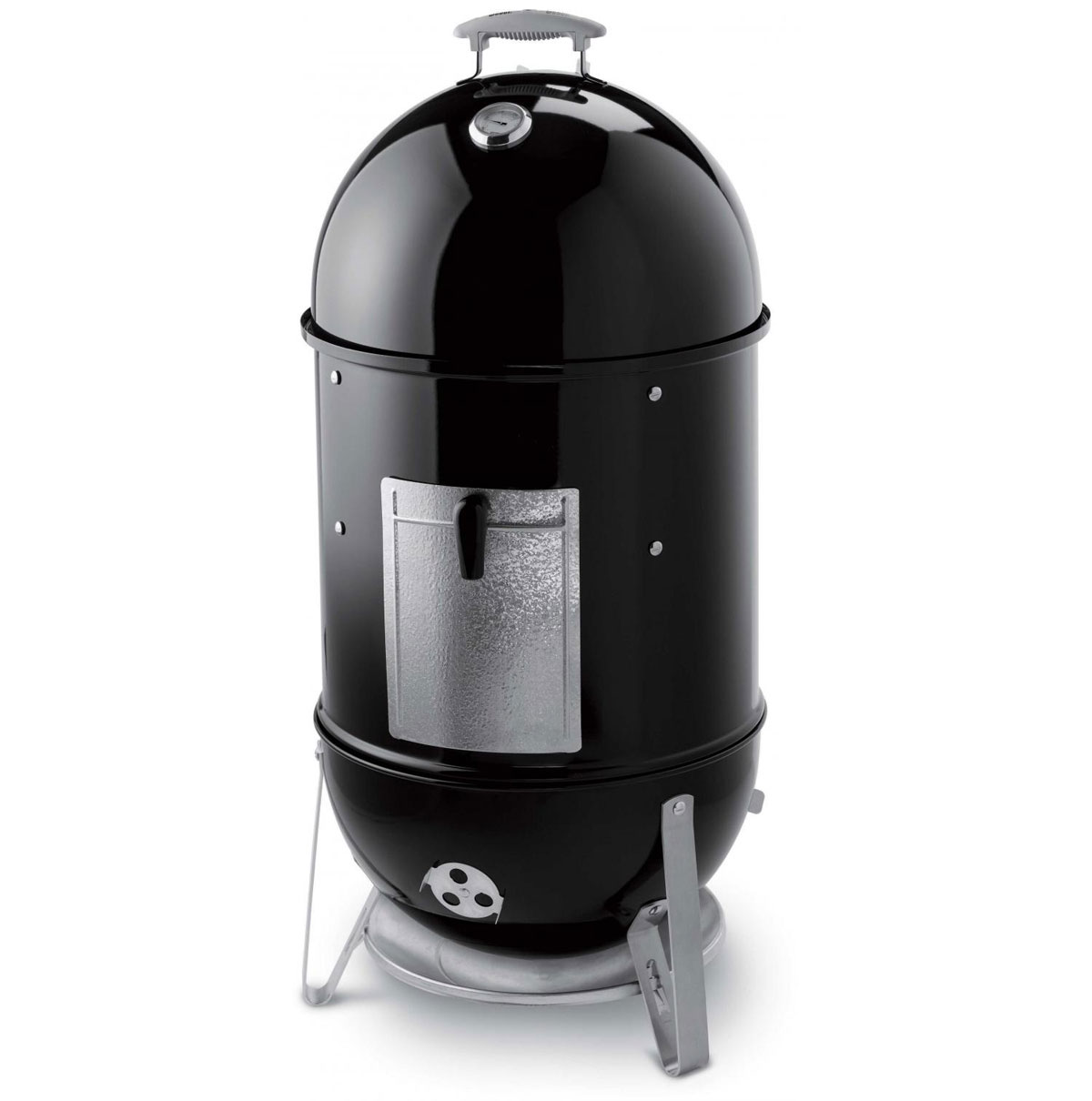 And the best vertical smoker for the money is, hands down, the Weber Smokey Mountain. Surprised?
Like all of Weber's products, the Smokey Mountain is built with the best materials — it's a high-quality smoker. But what also makes the Smokey Mountain so great is that it's a very functional and easy-to-use smoker.
The most important factor in buying a smoker is having one in which you can control the temperature. Assuming you're not using an electric or gas smoker, your smoker's temperature is steadily controlled by being well insulated and sealed and having a proper air vents and dampers so you can control the oxygen flow going to the wood or charcoal. The WSM (especially the smaller, 18.5-inch model) does an excellent job at maintaining steady temperatures in the 225-degree range for hours and hours.
Best Budget Smoker
Truth is, there's not a "best budget smoker". But there are options for those who don't want to afford the $300 – $400 price tag of the Weber Smokey Mountain.
One option is to watch eBay and Craigslist for a deal on a used WSM.
Another option is to buy an inexpensive smoker and modify it. With a few tools and a Saturday afternoon, you can actually end up with a pretty trustworthy smoker for around $100.
In fact, this is what I've done. The smoker I currently use is a modified Master Forge bullet smoker I bought from Lowe's last summer.
The Master Forge has most of the foundational elements needed for a decent smoker (good sized fuel box, thick steel, handles, door, and dual racks). With a few modifications to help with airflow control the Master Forge can be turned into a formidable smoker.
Following similar mods as found in the infamous "FrankenBrinkmann", I've been able to get my Master Forge to stay mostly steady at temps between 225-250 degrees for at least 10 hours. While not ideal, it's also not bad for a smoker which cost me $60 plus some scrap metal parts.
Smoker Accessories and Tools
In addition to the smoker itself, along with the above-mentioned Charcoal Chimney starter and FireStarter Cubes, there are a few essential tools you'll need when smoking your meat.
Natural Lump Charcoal: When smoking your meat, the flavor of the charcoal and wood chunks you use can greatly influence the flavor of your food. You don't want those ribs you slaved over for 8 hours to taste like lighter fluid now do you? That's why natural lump charcoal is my favorite. It's all natural, so the flavor it imparts is the flavor you want it to impart. And it burns longer than normal briquettes which is kinda the point in slow cooking.

And we suggest you read up on the Minion Method as it is probably the way you want to go about lighting your smoker's charcoal.

Leave-in, Wireless Thermometer: This is your new favorite toy. The Maverick Wireless Thermometer has a dual thermometer output: one line for the internal temp of your smoker and one line for the internal temp of your meat. You plug them into the base station and leave it out clipped to the side of your smoker. Then, with the receiver in your pocket you can go about your day by watching the game inside, taking a nap on the hammock, or playing catch out front with your boys, all the time knowing exactly what temperature your smoker is. And, on the receiver you can even set high and low temp alarms (tell me when the turkey gets to 155, or tell me if the smoker gets below 200).

Meat Claws: These are standard equipment in any BBQ King's castle. They come in great for handling meat during three types of occasions: (1) when you're dealing with raw meat and don't want to wash your hands every time you need to move one slab of ribs to marinate the other; (2) when you've got an enormous freshly-cooked turkey, pork shoulder, or brisket that's too heavy for tongs; and (3) when it's time to pull apart that slow-cooked pork shoulder for those pulled pork sandwiches.
See Also
For smoking recipes, tips, equipment reviews, and more, be sure to check out AmazingRibs.com. Meathead is the definitive master when it comes to the science and the art of backyard cooking, and his site is a favorite of ours.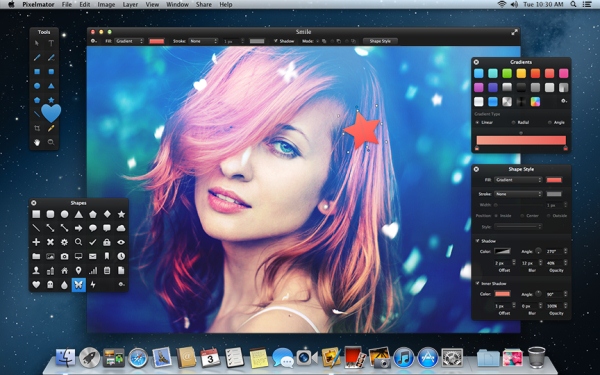 About a week ago, the guys at Pixelmator released version 2.2 of their popular image editing app, code-named "Blueberry". It was packed with new features, such as smarter shape-selection tools, a palette with drag-and-drop shapes, a new light-leak effect, and a lot more.
What they didn't announce until yesterday though was that there was another, more hidden feature built in: Vectormator. Press Command-Shift-V, and suddenly Pixelmator converts into a fully functional vector graphics drawing app. To switch back to normal mode, just press that keyboard shortcut again.
These guys are doing fantastic work and giving Adobe a run for their money. Head over to the Mac App Store and pick up Pixelmator/Vectormator for only $15.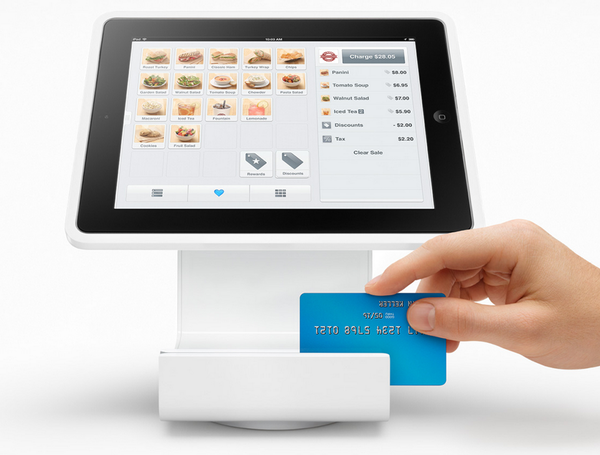 Square is a great service that turns any iOS device into a cash register.
Now, with the Square Stand, it makes using Square's service in a store or shop look a lot more official.
The stand secures the iPad in a sleek, white stand with an integrated card reader. The Stand can connect to a receipt printer, kitchen printer, cash drawer, and barcode scanner.
The Square Stand can be pre-ordered now for $299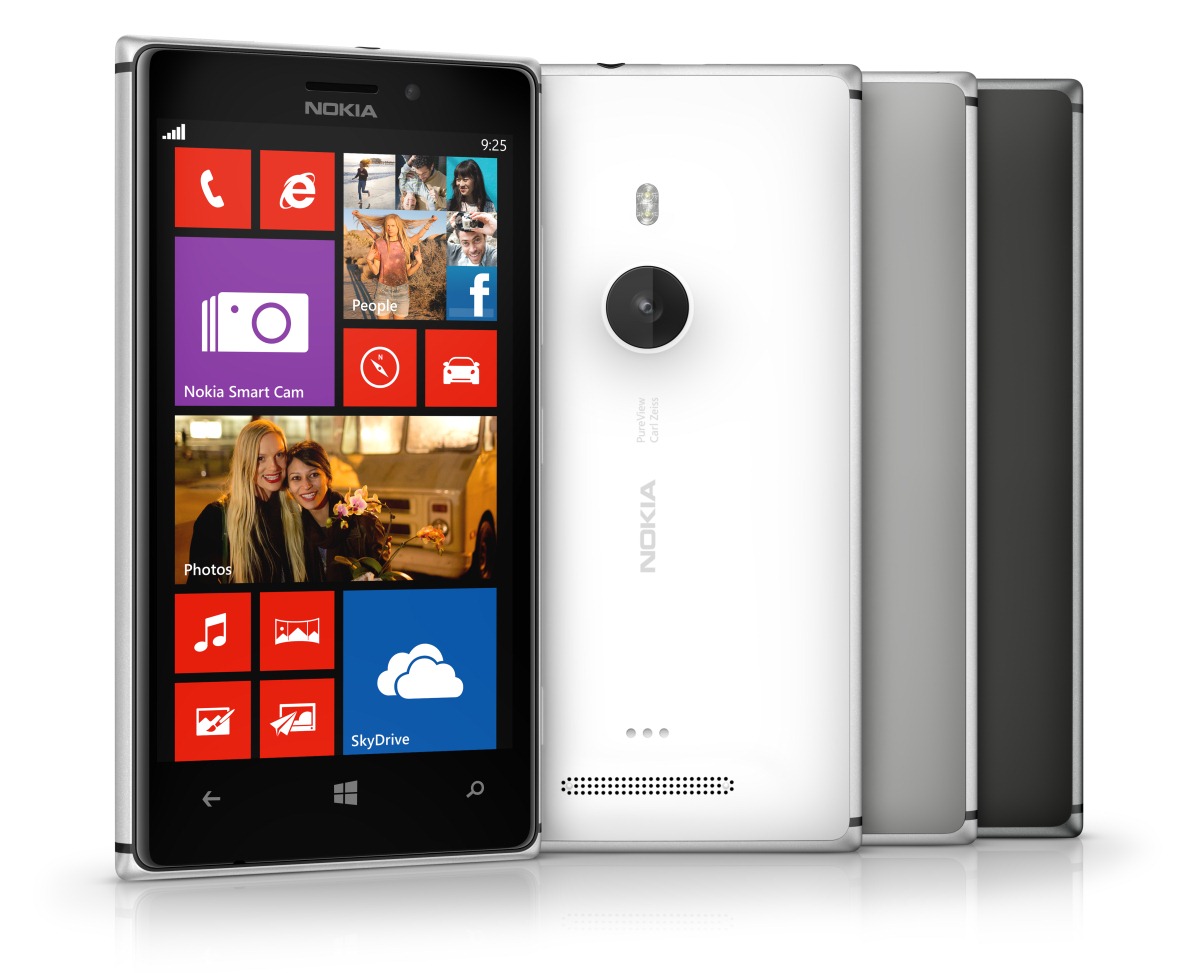 I am an ardent iPhone fan, and maybe the least likely candidate to ever buy a Windows Phone, but I have to admit that the newly-announced Nokia Lumia 925 looks very nice. Gone are the intense, almost-garish colors of the Lumia 920, and in their place is a range of more muted tones. Much more my style.
The focus (pardon the expression) of the Lumia 925 seems to be its enhanced photo optics. Technically it's the same camera as the 920, but they've added a sixth lens made of glass on top of the other five plastic lenses. They've also added a Smart Camera mode, which gives users additional capabilities such as burst-photography, and even a method of taking peoples' faces from multiple group photos and combining them into a single great one. That's nuts.
The 925 is expected to start selling sometime in June, so if you're interested in Windows Phones, keep an eye on this one.
Mad Mimi is a design-oriented email newsletter service founded in 2008. Developed to provide a mobile-app-like feel, and with a drag-and-drop email composer, Mad Mimi offers a simple, elegant user experience that helps customers create, send, and track beautiful html email campaigns.
Mad Mimi also offers robust APIs, integrations, and add-on features. This makes it a perfect fit for today's visionaries, artists, and entrepreneurs, including great digital brands like Fancy and StumbleUpon, who use Mad Mimi to communicate with their customers.
Best yet, Mad Mimi is free for up to 2,500 contacts. We hope you'll give us a try or email us with questions.
* * *
Our thanks to Mad Mimi for sponsoring the RSS feed this week. Sponsorship by The Syndicate.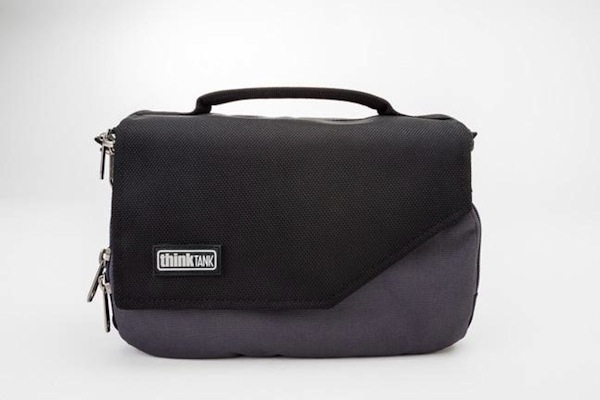 The Mirrorless Mover 10 Camera Bag looks like a great bag if you've made the jump to Micro 4/3. This bag is built for the more compact systems, but includes space for an additional lens, cables and more.
Best part? It's just $45.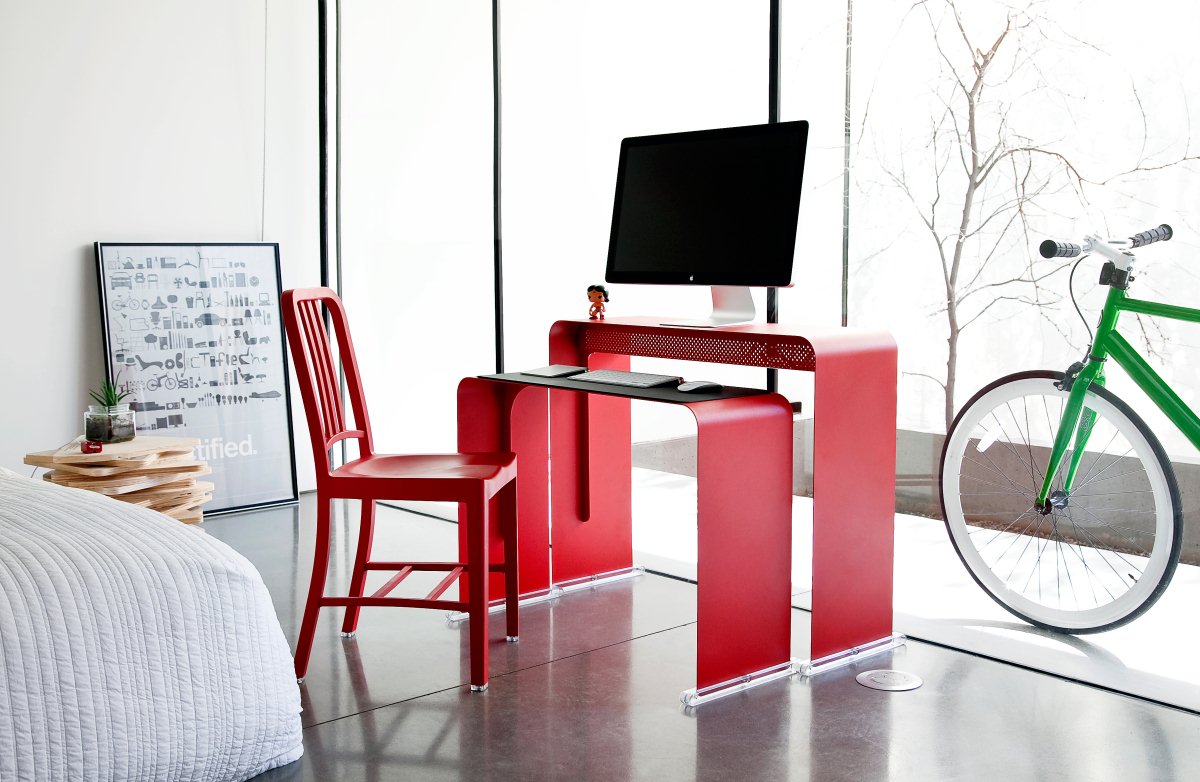 The desks of most people I know are huge, clunky monstrosities, much larger than any of them actually requires. We're talking about desks that take up 1/4 of a room here. I've helped some of my friends move those kinds of desks from one house to another, and what a pain that is. I think from now on, I'm going to start recommending that they invest in something a bit more practical like OneLessDesk.
Not only is this thing gorgeous, it's also ergonomic. It's comprised of two "decks", the lower of which can be stored under the upper one. The upper deck is where you'd put your iMac (even a 27-inch model) or any kind of external display, and contains a rear-facing shelf where all of your cables can be stored. The lower deck, which can be moved about freely, is where your keyboard/mouse or MacBook can reside comfortably.
Rather than being made of cheap wood covered by a layer of crappy paint, OneLessDesk is constructed with bead-welded, 12-gauge steel and finished with a custom, glossy-but-fingerprint-resistant powdercoat (available in five different colors). The whole thing also ships in a single, comparitively small box, with only a minimum of assembly required.
Oh, and you don't have to worry about scratching your hardwood floor up or being unable to move the lower deck around on a carpet, thanks to its clear polypropylene "feet".
OneLessDesk will run you $775, with free shipping. Go check it out.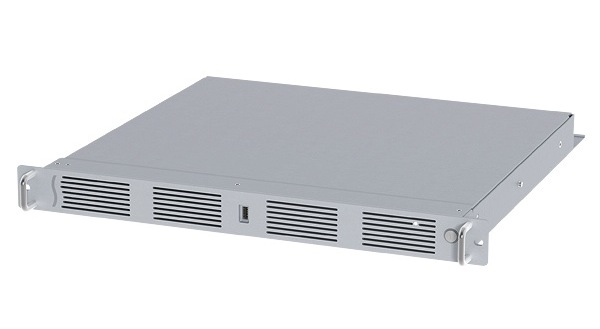 I'm a huge fan of the Mac mini as a server, and while there are some nice options for sticking the things in a server rack, the xMac mini Server by Sonnet is the most capable one I've seen.
The $1300 1U enclosure has a built-in power supply and fan because it's far more than a rack — it's a complete system. It pack one PCIe 2.0 x16 (x4 mode) slot and one PCIe 2.0 x8 (x4 mode) slot via Thunderbolt for expansion cards, letting the Mac mini use fibre channels, high-powered video cards and more.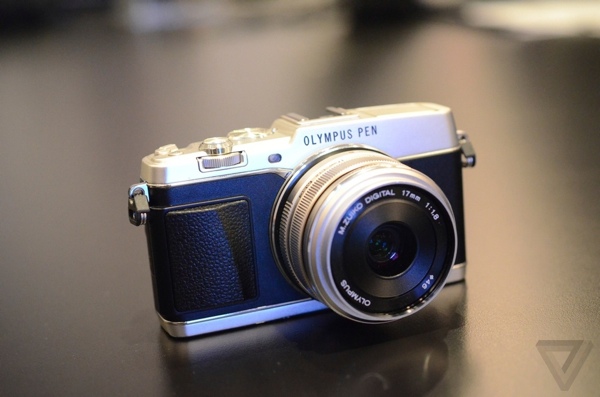 As soon as Shawn and I buy new cameras, Olympus goes and drops a beautiful rig for sale.
The Olympus PEN E-P5 is the company's new 16-megapixel Micro Four Thirds, stuffed in a case right out of 1963. It sports a five-axis stabilization system, with a Olmpus-first 1/8000th of a second shutter speed.
The body will run you $999 and can be pre-ordered now, or you can get the kit for $1,499 which includes the new 17mm f/1.8 Zuiko lens and the new VF4 attachable electronic viewfinder.
photo via The Verge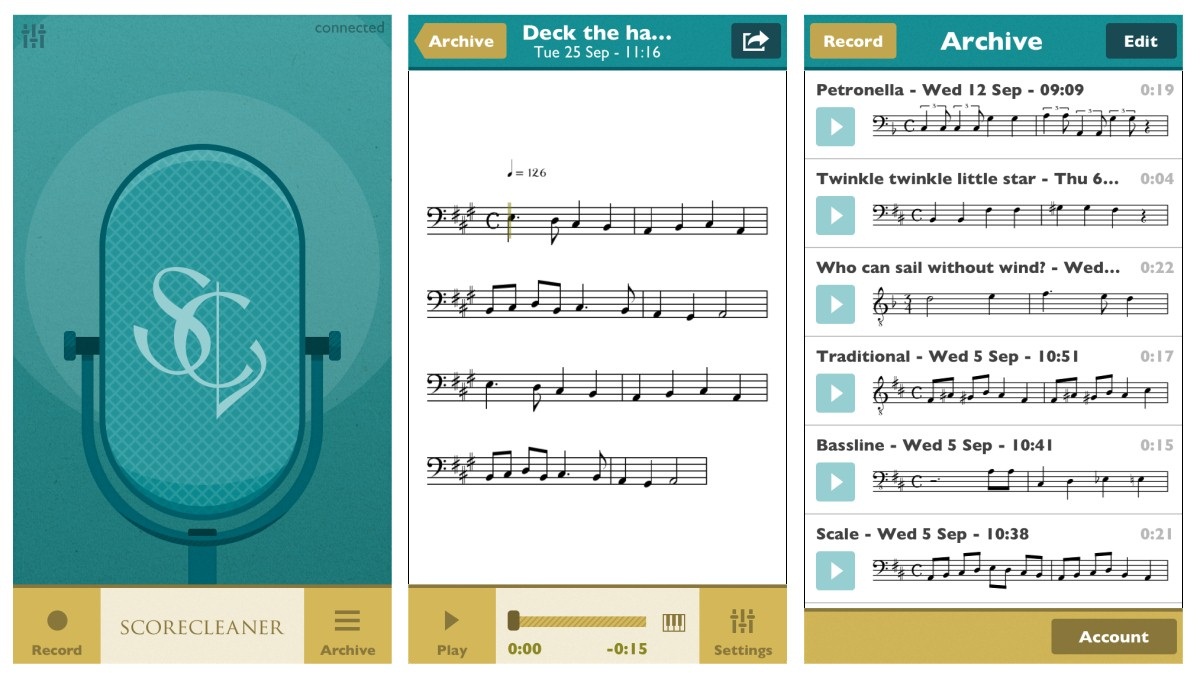 This one's for the musicians out there. ScoreCleaner Notes allows you to play, hum, or even whistle a tune, and it will write out the musical notation for you, including the correct time signatures. It can even pick apart multiple voices at once and arrange them in the proper order of lead voice, second voice, and bass line.
After these notation sheets are created, they can be edited and/or shared with others. You don't even have to know how to read notation to create your own music score, and I think that's amazingly cool.
The app only costs 99¢, but you can see it in action here before buying.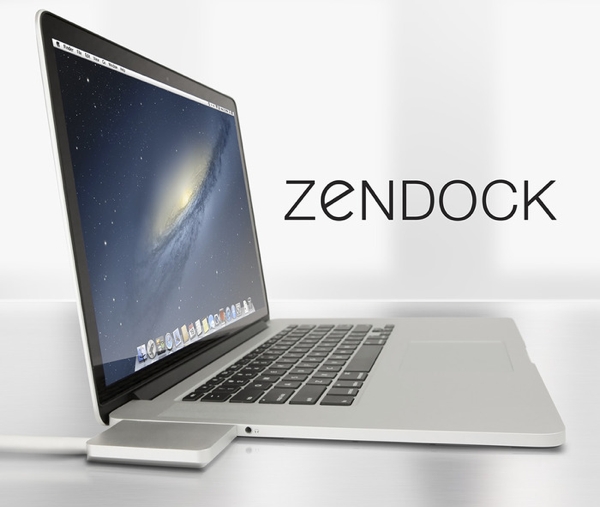 While I'm a notebook user, at my desk, I use my MacBook Air with an external display, keyboard and mouse, speakers and more. The cable management is a mess.
The ZenDock is a range of products designed for notebook users like me.
The ZenDock Pro is designed for the MacBook Pro, while the ZenDock Retina supports the MacBook Pro with Retina display. The dock supports all of the ports on the left side, routing them in a clean, single cable to the rear of the machine. At the end of the cable is another aluminum brick, with all the ports. There's even a Thunderbolt pass-through cable, letting users daisy-chain more devices. The ZenDock doesn't interfere with the right side of the machine, so Retina machine owners will still have unfettered access to the USB 3, HDMI, and SDXC card slot.
The ZenDock Air clips to the left side of the machine, and comes with support for MagSafe 1 and MagSafe 2-equipped machines.
The Kickstarter project is already funded, and closes today. You can get in starting at $139. If I didn't change laptops so often (I know, I have a real first-world problem), I'd be all over this one.
via Brett Terpstra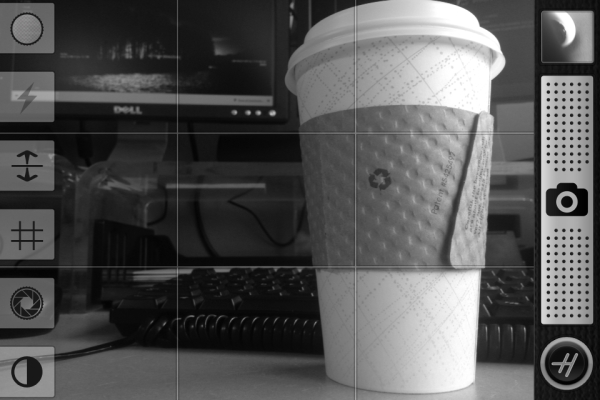 Yesterday, the developers of the Hueless photography app released an update that added the ability to save photos in Lossless TIFF format and max-quality JPEG, as well as improved shutter response.
After seeing this update and running a quick search on Tools and Toys, I was somewhat surprised to see that Hueless has never been mentioned around here before. This app has become pretty integral to my 'iPhoneography' toolkit since I discovered it a year ago, so I figured I'd make this the introductory post.
What Hueless does is take photos in crisp black-and-white, but not by applying some kind of Instagram-like filter or doing any post-processing. What you see in the "viewfinder" is exactly what you get in the camera roll. You can make adjustments to the camera before snapping the shot, of course, but this is not an editing app.
If you want an easy, instant way to make your iPhone photos look classy, this is the way to go. Only $2 on the iOS App Store.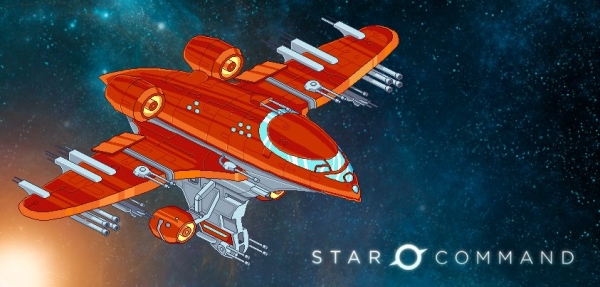 I must be on a gaming kick this week, because I've got another one to talk about. This one is called Star Command, and it's essentially a Star Trek-influenced RPG simulator for iPhone and iPad. You start off by designing a Captain avatar and a small ship, then you build different types of rooms on the ship and staff each one with personnel.
After that, you're off to the races. Explore the galaxy, engage in ship-to-ship combat, protect your ship (and Captain) from enemies who force their way aboard (as pictured below), level up your crew to learn new abilities, and discover 10 different alien civilizations to interact with.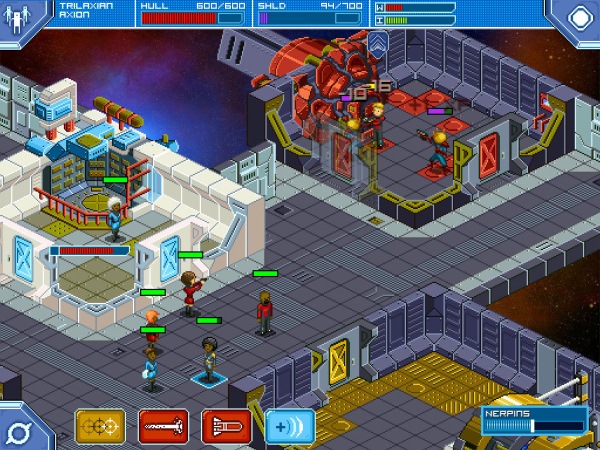 If you've ever fantasized about running your own starship, this is the game for you. It's only $3, with no in-app purchases to speak of. Check it out.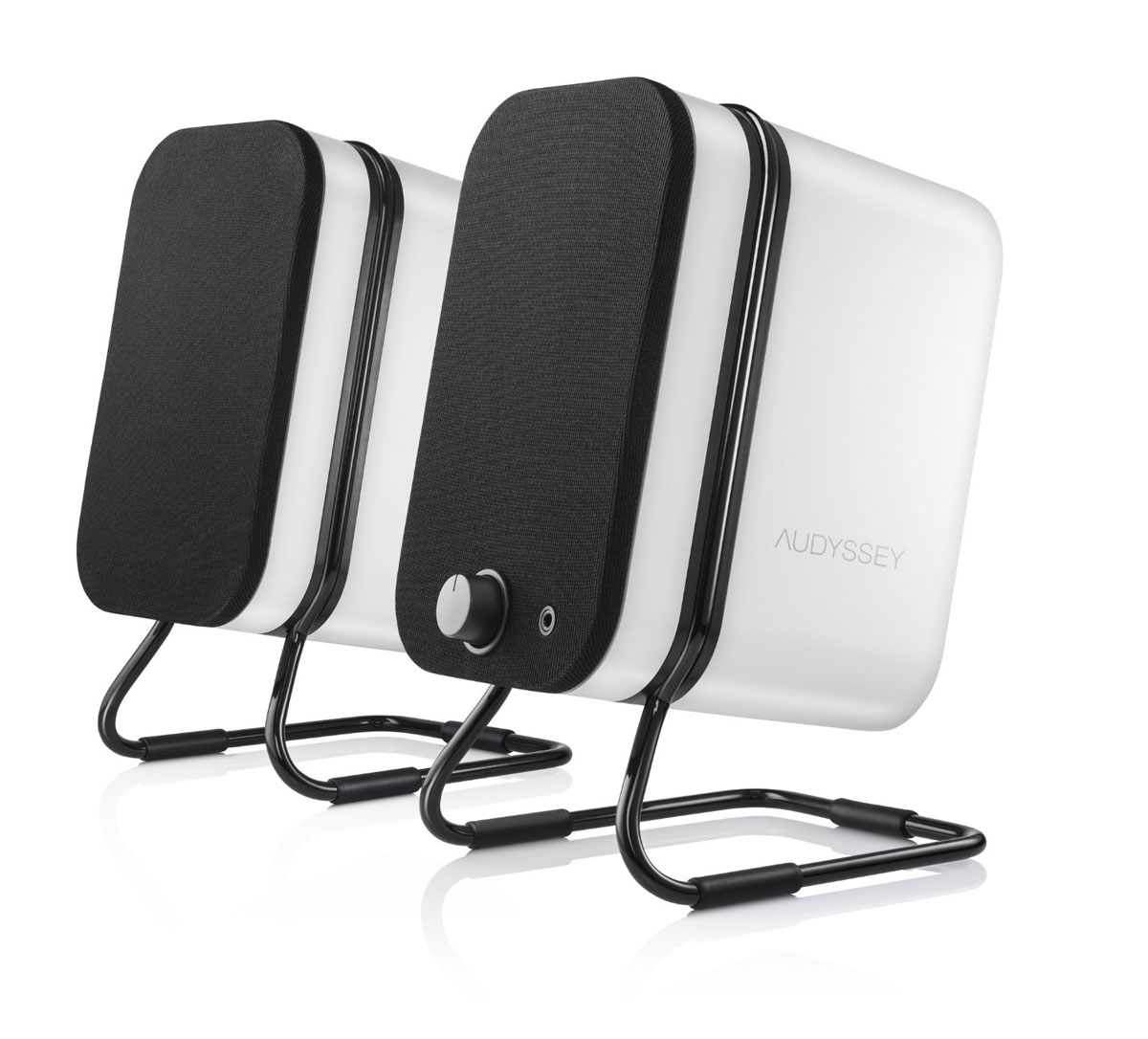 It was two summers ago that we remodeled the basement to make space for my new office. My old office was upstairs, where you'll now find my son's room. My downstairs office is a bit smaller than my previous one, and so in the move I got rid of my old, bulky Sony stereo which was plugged into my computer. I haven't had computer speakers for two years.
There are a few computer speakers I've had my eye on, but I've been reluctant to buy. The Audyssey Lower East Side Media Speakers are The Wirecutter's top choice for a computer speaker. They're about $150, which is a great price for good computer speakers, but I've never liked their black and red design.
Alternately, the Audioengine A5+ speakers are gorgeous, but I wasn't ready to drop nearly $500.
Recently, however, I came across the Audyssey Bluetooth speakers which came out last fall. They sound the same as the East Side Medias, but sport a gorgeous, simple, white case with black accents.
The key difference between the Bluetooths and the Lower East Sides is their connectivity options. The Lower East Sides have two input options: optical digital and a 3.5mm jack. The Bluetooth speakers also have two input options: they can pair with a device over, wait for it, Bluetooth, and they also offering a 3.5mm input.
If you compare the sound quality of an optical digital connection to a Bluetooth connection, of course the former is going to produce a higher-quality sound. But since my MacBook Air only has a 3.5mm audio out, it's a moot point for me.
I ordered the white, Bluetooth speakers last week and they sound absolutely fantastic. Full, boomy bass with rich mids and clear highs. And the price was right. Currently they're just $185 on Amazon, shipping free with Prime. It was worth the wait.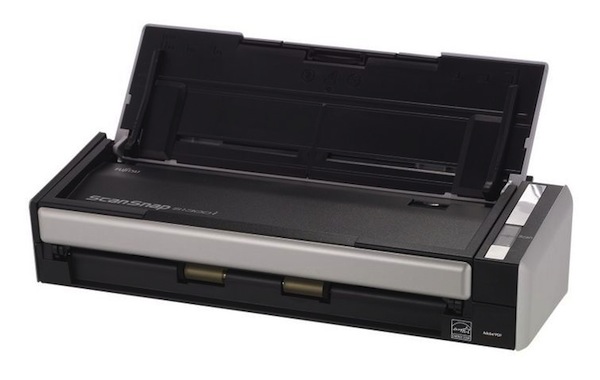 If you're still looking for a scanner to go paperless with, be sure to add the Fujitsu ScanSnap S1300i Instant PDF Sheet-Fed Mobile Document Scanner to your list.
The $260 desktop scanner boasts fairly impressive speeds — the company promises grayscale and monochrome scan speeds of up to 12 double-sided pages per minute.
As opposed to my go-to scanner, the Doxie Go, the S1300i includes a 10-page Automatic Document Feeder that can automatically detect paper size, skew, and blank pages.
If the Snapscan series is past your budget, check out the S1300i. It looks mighty impressive.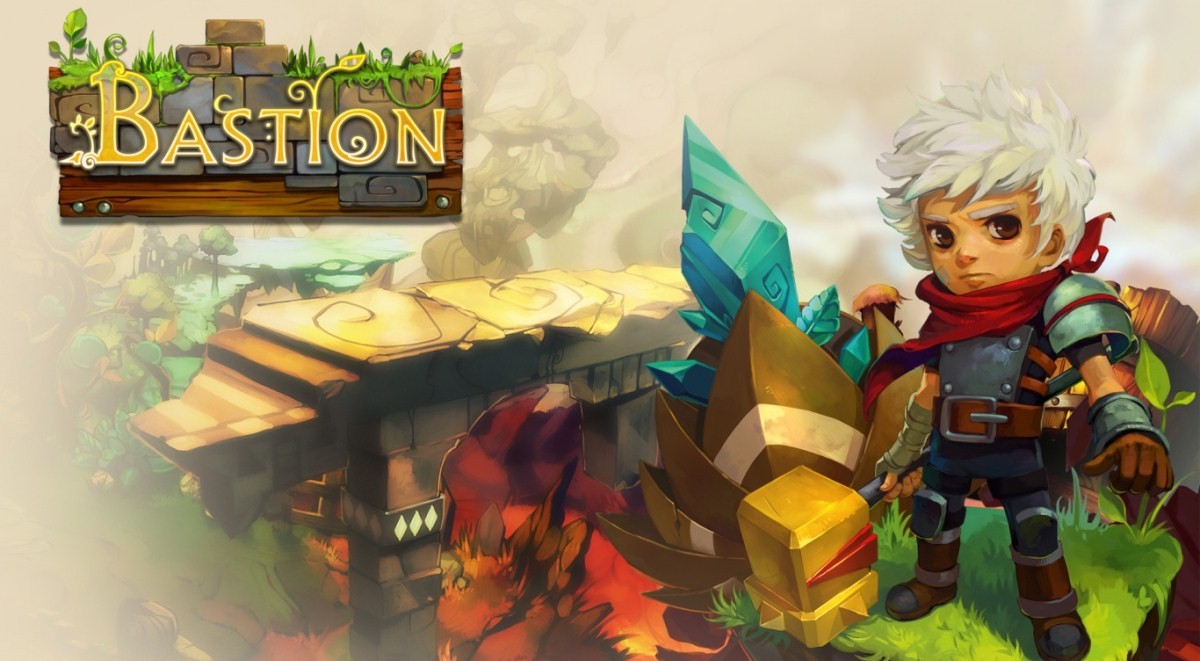 Most gamers need no introduction to Bastion, being one of the most critically-acclaimed games of the last few years and all. In case you haven't heard of it though, it's an adventure game where you play as The Kid, who wakes up after some kind of catastrophic event and must navigate through a series of floating ruins, fighting monsters along the way.
As you move through each level (which were beautifully hand-painted by the game's artists), the paths you take will literally form in front of you. There's also a dynamic, cowboy-style narrator giving you helpful hints and moving the story along so you can understand what's happening. You fight monsters using weapons you pick up, and well…you probably get the idea from here.
Bastion has been available on iOS for almost a year, but it's currently on sale for 99¢ (down from $5), and you should definitely get it because it's awesome. You'd be crazy to pass this deal up.
PDFpenPro is the advanced version of PDFpen. PDFpenPro does everything that PDFpen does, such as add signatures, edit text and images, perform OCR on scanned documents and export Microsoft Word documents. It also has the ability to create a PDF form, build a table of contents, and convert HTML files to PDF.
The new PDFpenPro 6 adds document permission settings. When you share a PDF, you can restrict printing, copying, and editing of your PDFs. You can also use the new automatic form field creation tool to convert a non-interactive form into an interactive PDF form with text fields and checkboxes automatically added.
PDFpenPro 6 is available on the Smile Store and the Mac App Store for $100. A free demo can be downloaded on the Smile site. Find out why Macworld calls PDFpenPro "the crème de la crème of PDF editing and annotating applications."
* * *
Our thanks to Smile Software for sponsoring the RSS feed this week. PDFpen is a fantastic tool that we use ourselves — it is definitely worth checking out if you ever work with PDFs on your Mac. Sponsorship by The Syndicate.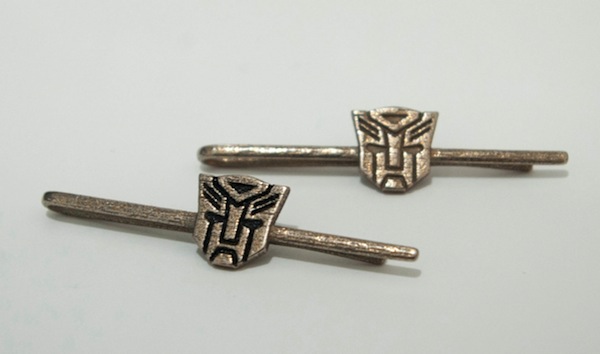 Many nerds don't have the freedom to wear their favorite Superhero t-shirt most days to work, but there are subtle ways to rebel.
"TheLittleSaint" on Etsy has a collection of tie clips that really make me smile. There's everything from Game of Thrones to Legend of Zelda available.
via David Chartier
More tools and toys on the next page →