If you're one of those people who shops for fans based on their quietness and light-breeziness, the 8-inch Impress IM-708 desk fan is not for you. This sucker can get LOUD on its highest setting. Even the lowest setting, though relatively subdued, still moves plenty of air to keep you cool. It works great on a bedside table at night, especially if you need white noise and cool air to fall asleep. You can also wall-mount it, if that's your thing.
Get this fan for $20 on Amazon.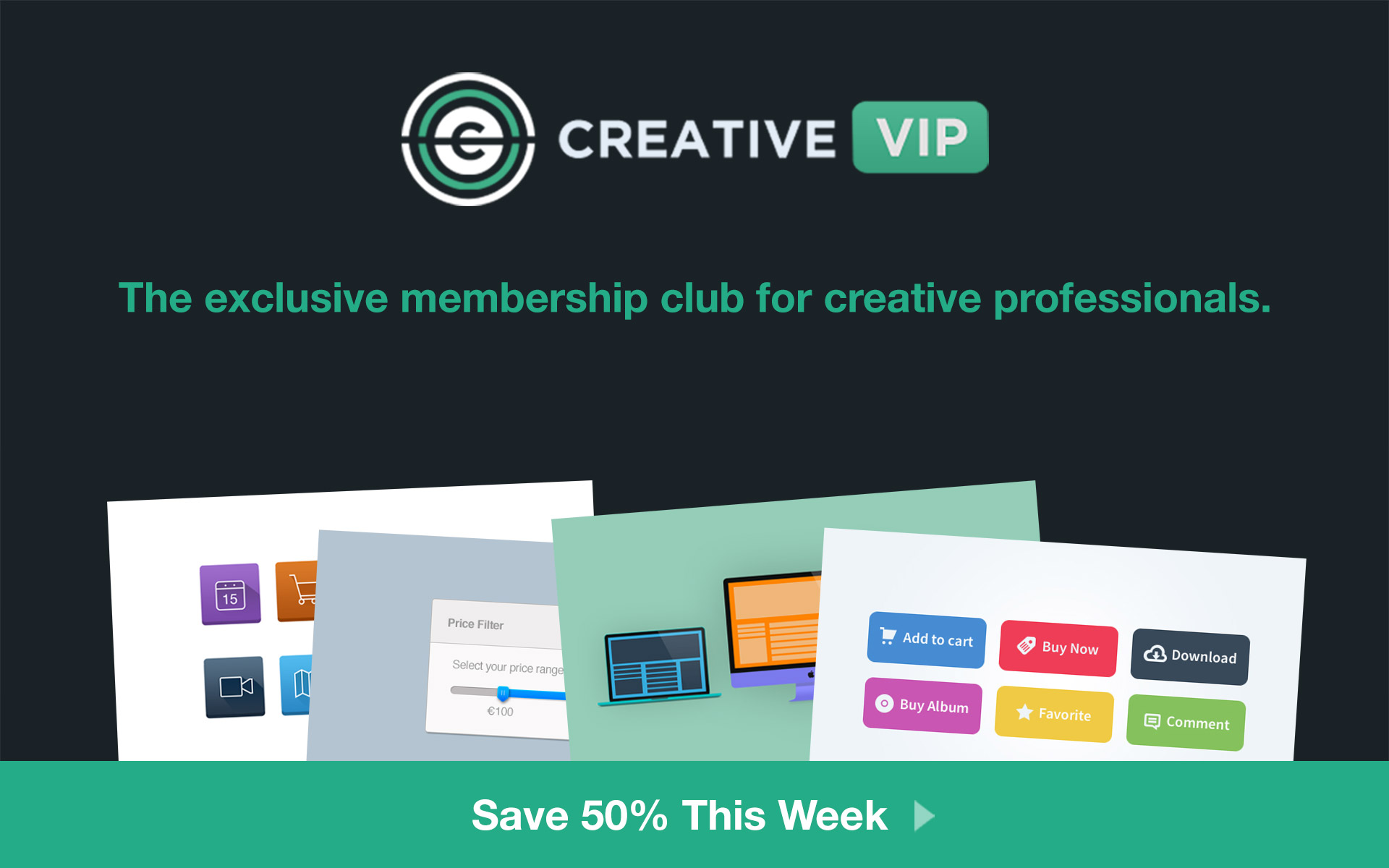 Creative VIP is the exclusive membership club for creative professionals, writers, and designers. Here's what membership includes:
Over $2,500 in discounts from world-class companies like Media Temple, Fontdeck, Virb, Creative Market, and dozens of others.
Exclusive savings on apps you'll love, like TextExpander, LaunchBar, Ember, and Backblaze.
Access to a growing library of 600+ graphics, vectors, icons and web elements.
Here's what Shawn had to say: "Creative VIP is a no-nonsense service run by classy folks. The generous discounts on the world-class apps and web services are worth the price of entry alone."
We couldn't have put it better. This week only, you can save 50% on membership, and join for under $25. We'd love to welcome you as a member, so come and take a look around!
* * *
Our thanks to Creative VIP for again sponsoring the site this week. Like they've mentioned above, a membership hooks you up with discounts on a slew of amazing apps and services — many of which I personally use (such as Media Temple, Backblaze, LaunchBar, and TextExpander).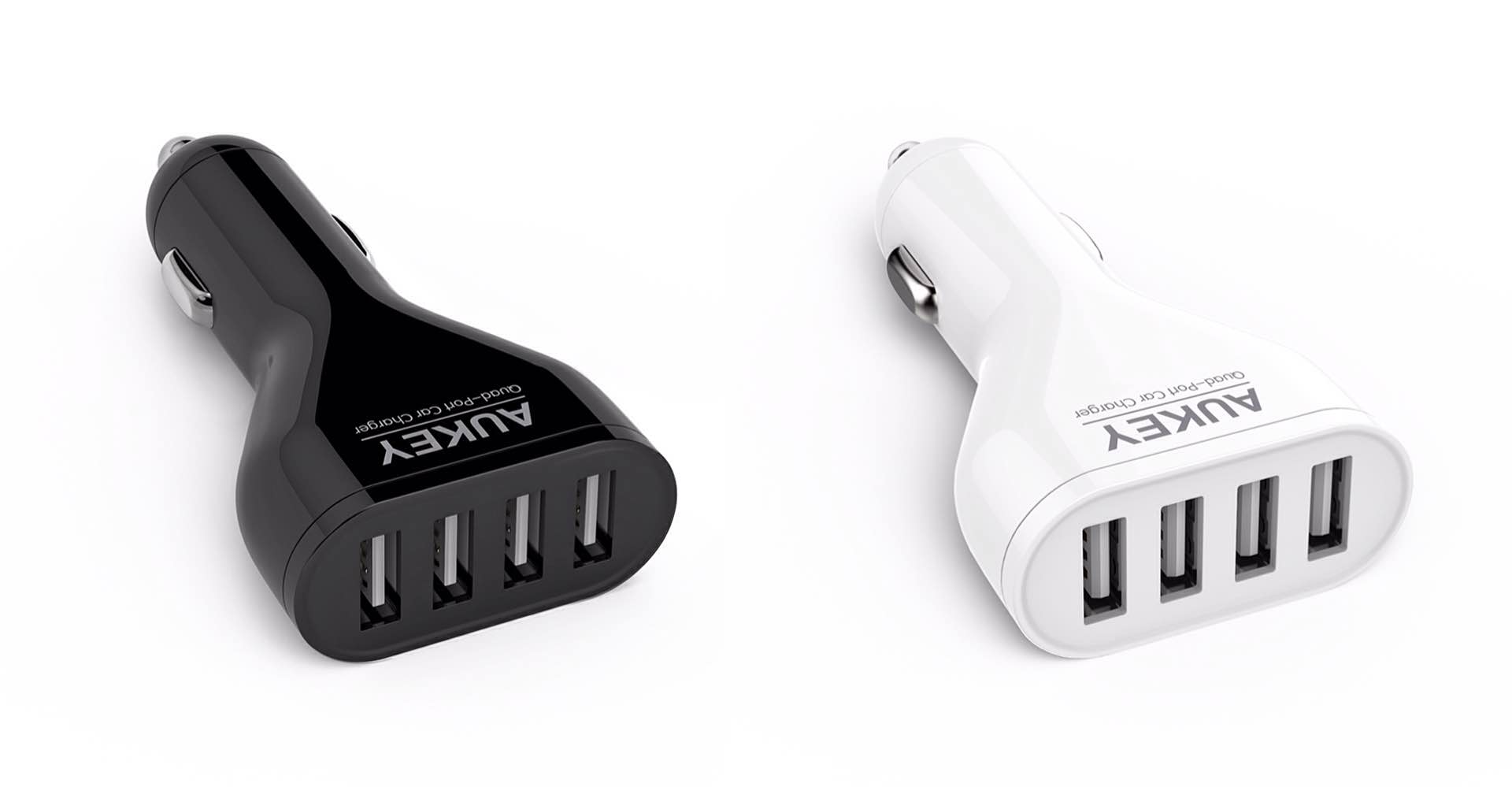 If you are on the road a lot and need to be able to charge several devices at once, look no further than the Aukey CC-01 four-port USB car charger. As noted by The Wirecutter, it can simultaneously and relatively quickly charge two iPads and two iPhones, no problem. You'd think it would overheat under such conditions, and it does get a little warm, but not enough for concern.
Note: the four USB ports are arranged in a long row, but since you can plug it in vertically or horizontally, space shouldn't be an issue for most vehicles. Your mileage (no pun intended) may vary.
Get it for $20 on Amazon in black or white.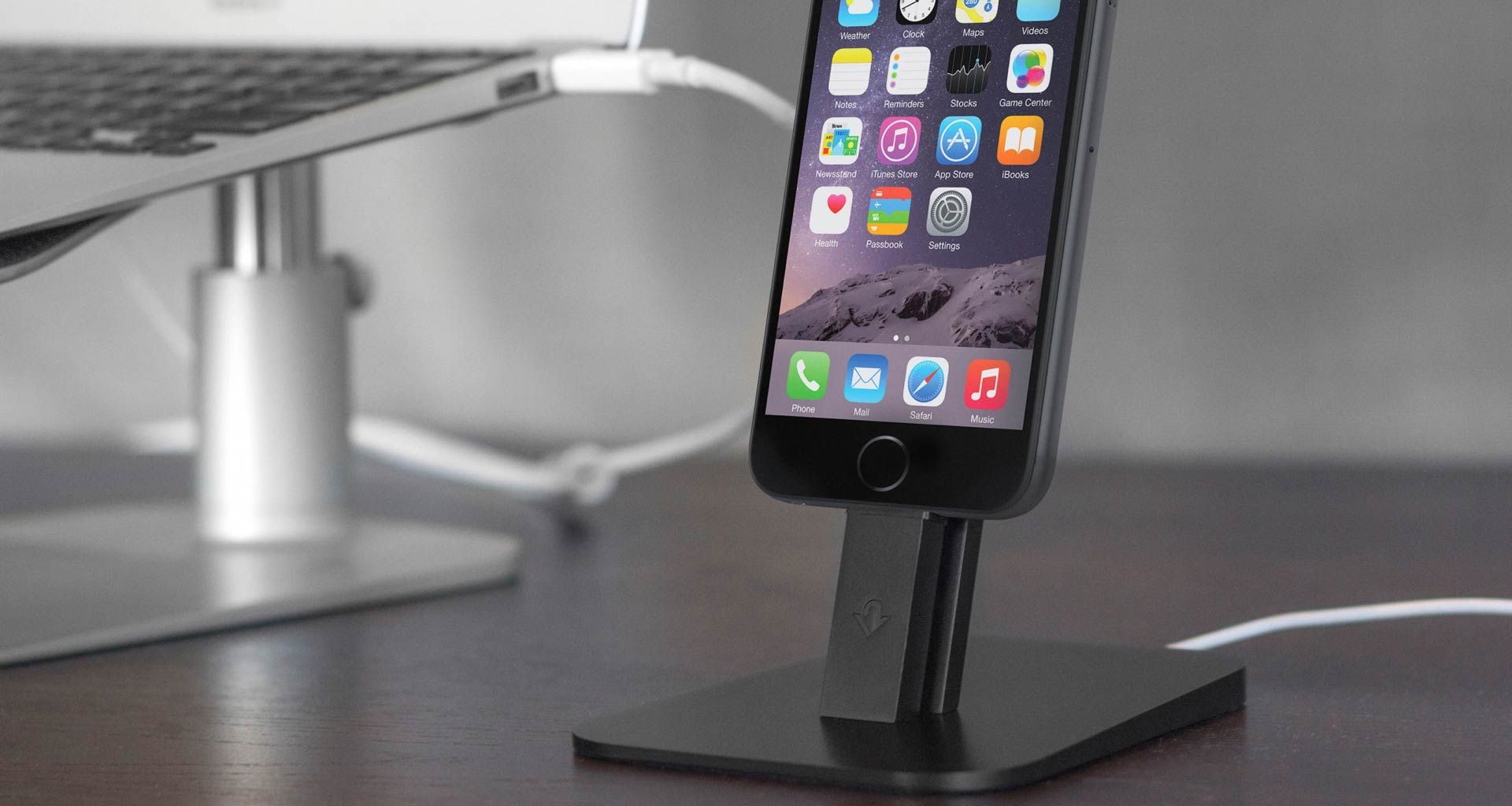 Speaking of iPhone 6 accessories, if you're on the look out for an awesome new stand-slash-dock for your new iPhone, check outthe HiRise. It's adjustable, so it can handle your iPhone 6 or 6 Plus, with or without a case.
Heck, it can even handle your iPad mini or your iPhone 5. It's versatile to say the least. Which means, that because of its open and adjustable design, the HiRise is future-proof. Meaning it'll still work with your iPhone 7 (assuming Apple doesn't redesign the Lightning connector).
Comes in matte black or silver, looks great on a desk or nightstand, andships for free on Amazon Prime.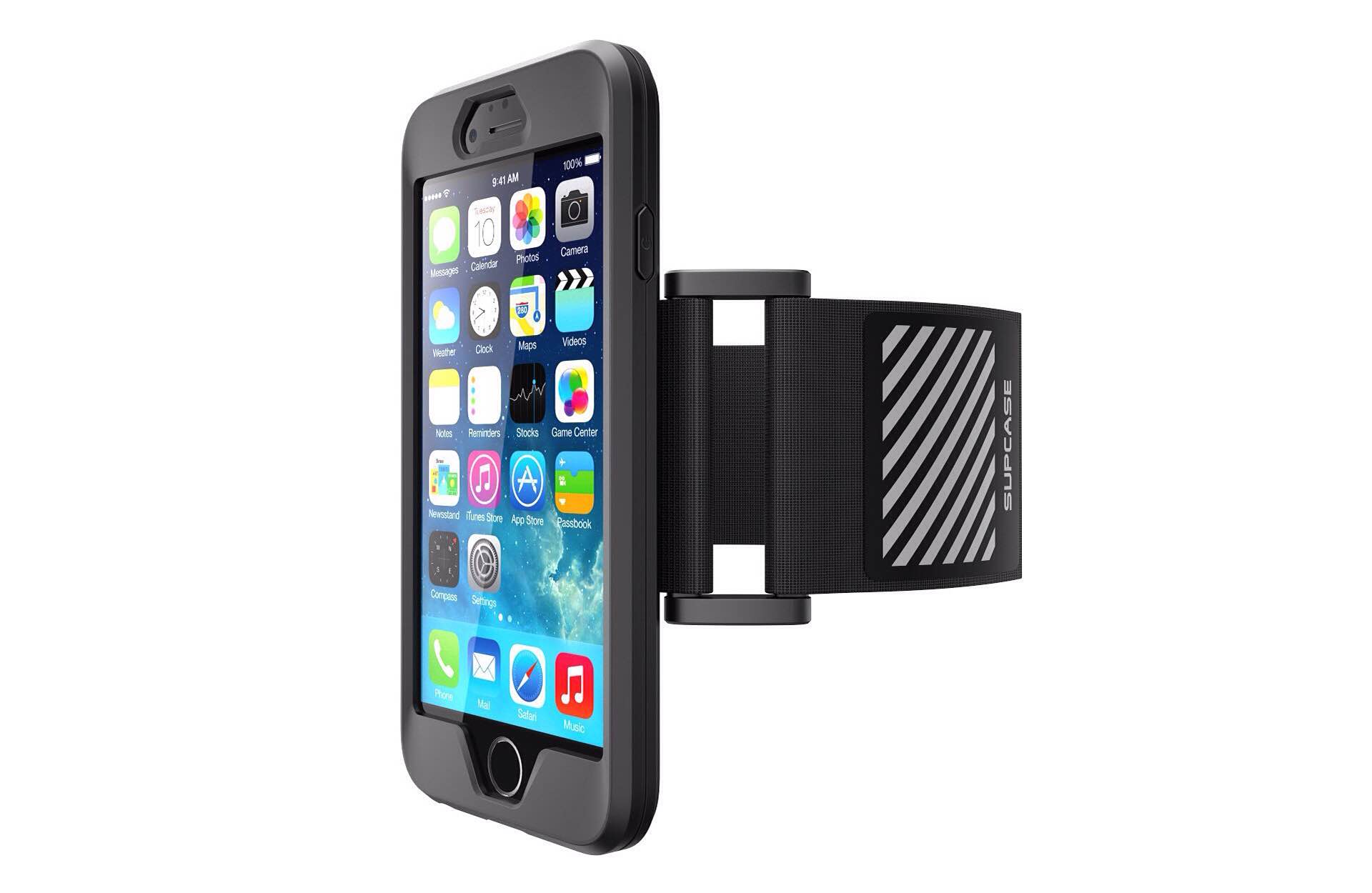 It's still the early days for iPhone 6 accessories, but we've already found a jogging armband + case that we love: the Supcase Sport.
It fits the iPhone 6 perfectly and securely. The volume, silent, lock, and Home buttons are all easily accessible, and since there's no plastic "window" to cover over the iPhone screen, it is very easy to view and tap on the iPhone's screen during a workout. The bottom of the case has openings for the headphone jack, microphone, lightning cable, and the iPhone's speakers. (Though, for listening to your music while jogging, we prefer these Bluetooth sport earbuds.)
The silicone case is lightweight. And with has two slots in the back the elastic band can to be removed if needed, allowing the case stand alone as, well, a case. The band itself is stretchy, easily adjustable, and breathes nicely, fitting any arm between 9″ and 21″.
Get it on Amazon in black or magenta.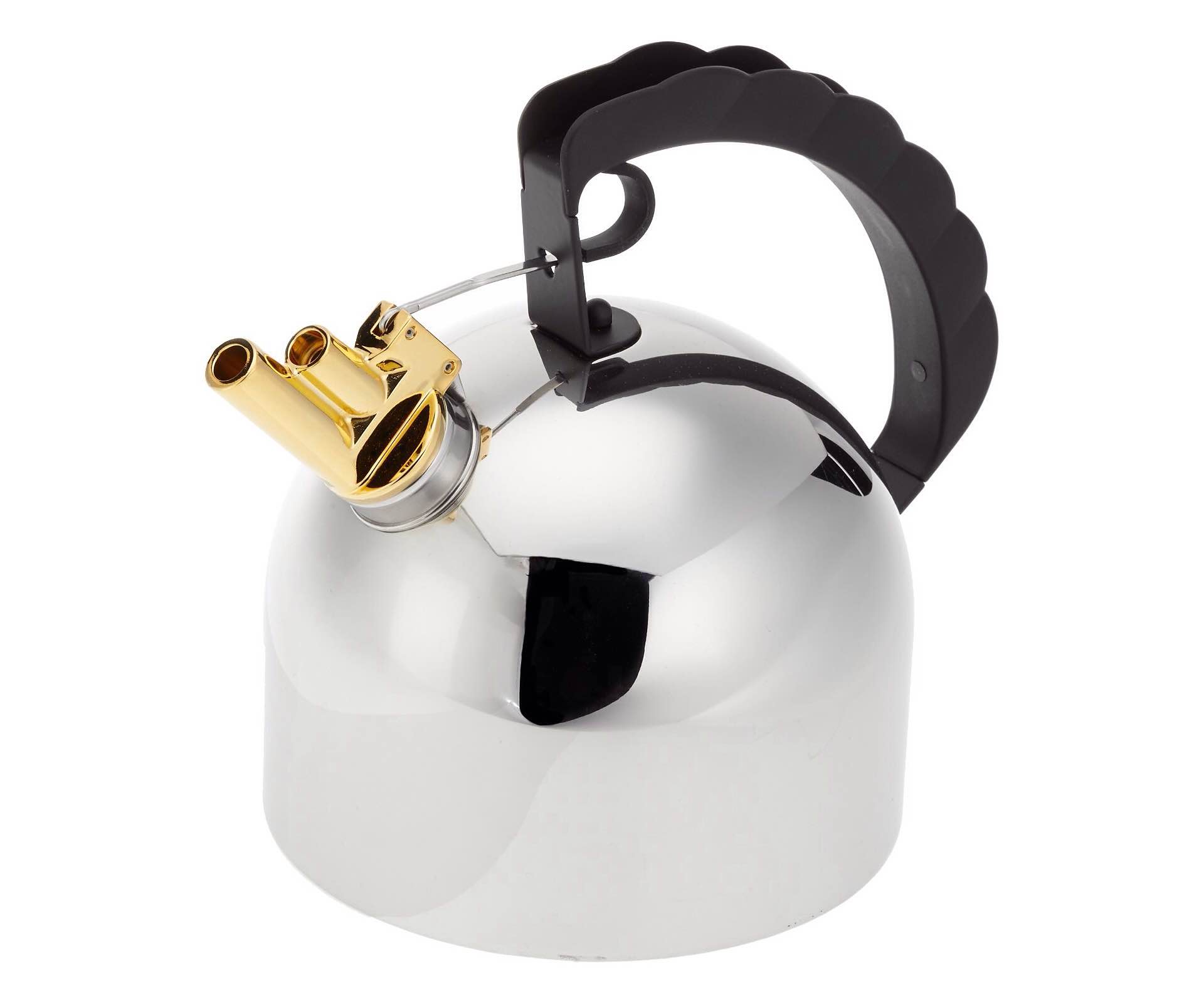 Need a little more music in your water-boiling routine? Check out the delightful Alessi 9091 kettle, which sports a brass whistle that produces a pleasant little melody when the water's ready, rather than an ear-piercing screech.
The thing is, it's not really all that good of a kettle, as these things go. It's certainly very solidly constructed, maybe even indestructible, but there are tradeoffs: the kettle is quite heavy even when empty, and it takes a long time to heat up. It's also pretty expensive, at $330.
But, I argue that you don't buy something like this for practicality anyway. You can use it just like any kettle, but we already have the Bonavita variable-temp gooseneck for such things. The Alessi 9091 is more of a fun collector's item from the 1980s—a quirky art piece you can show off to your friends and family.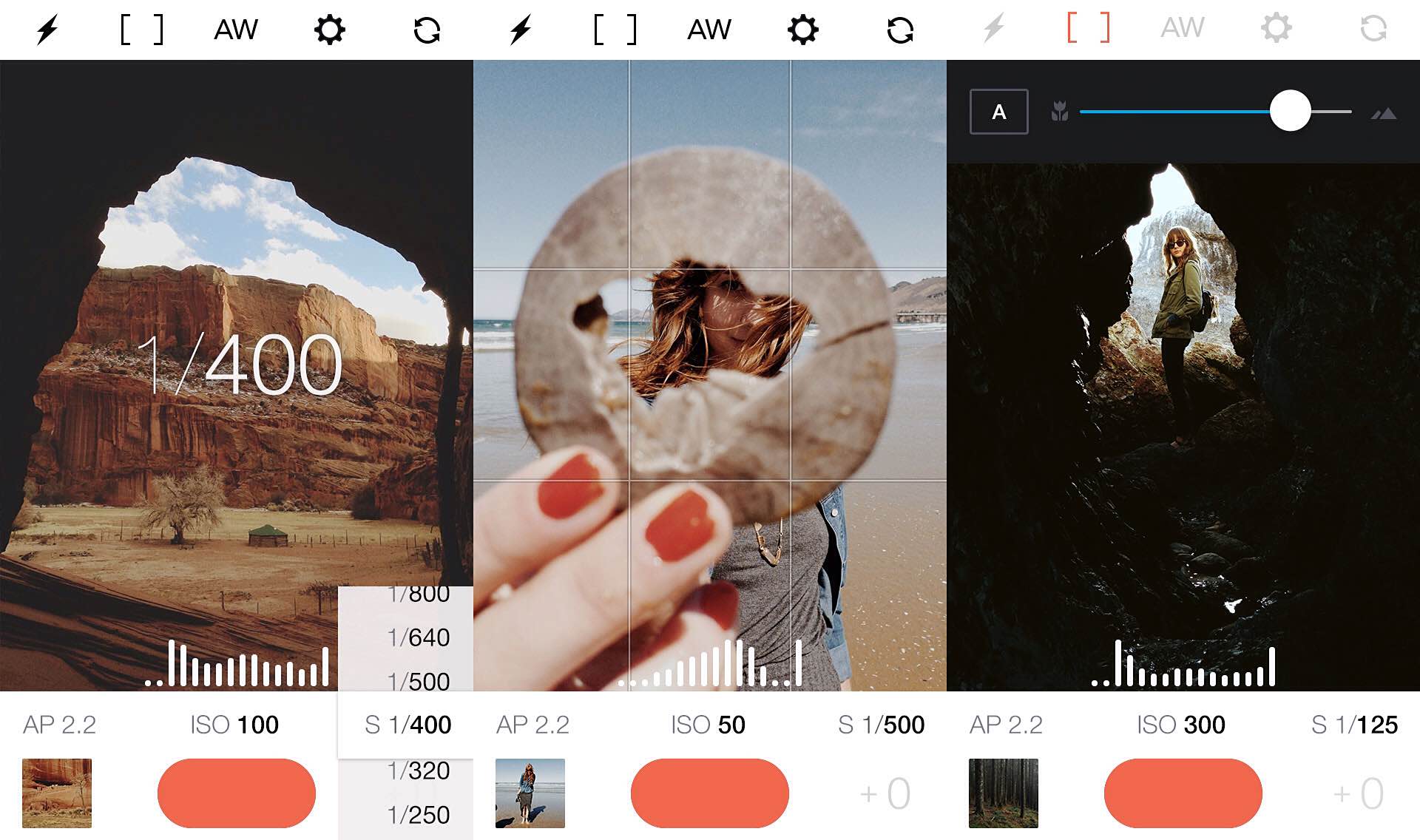 Manual is a new iPhone app that takes advantage of iOS 8's expanded camera API to give you full independent control of:
shutter
ISO
exposure compensation
white balance
focus
…and more
The first three are located at the bottom within easy reach of your thumb, and require only a simple tap-and-drag for adjustment. Or, you can tap-and-hold any of them to have that parameter set for you automatically. This is a really fun app to play around with if you enjoy shooting photos with an iPhone.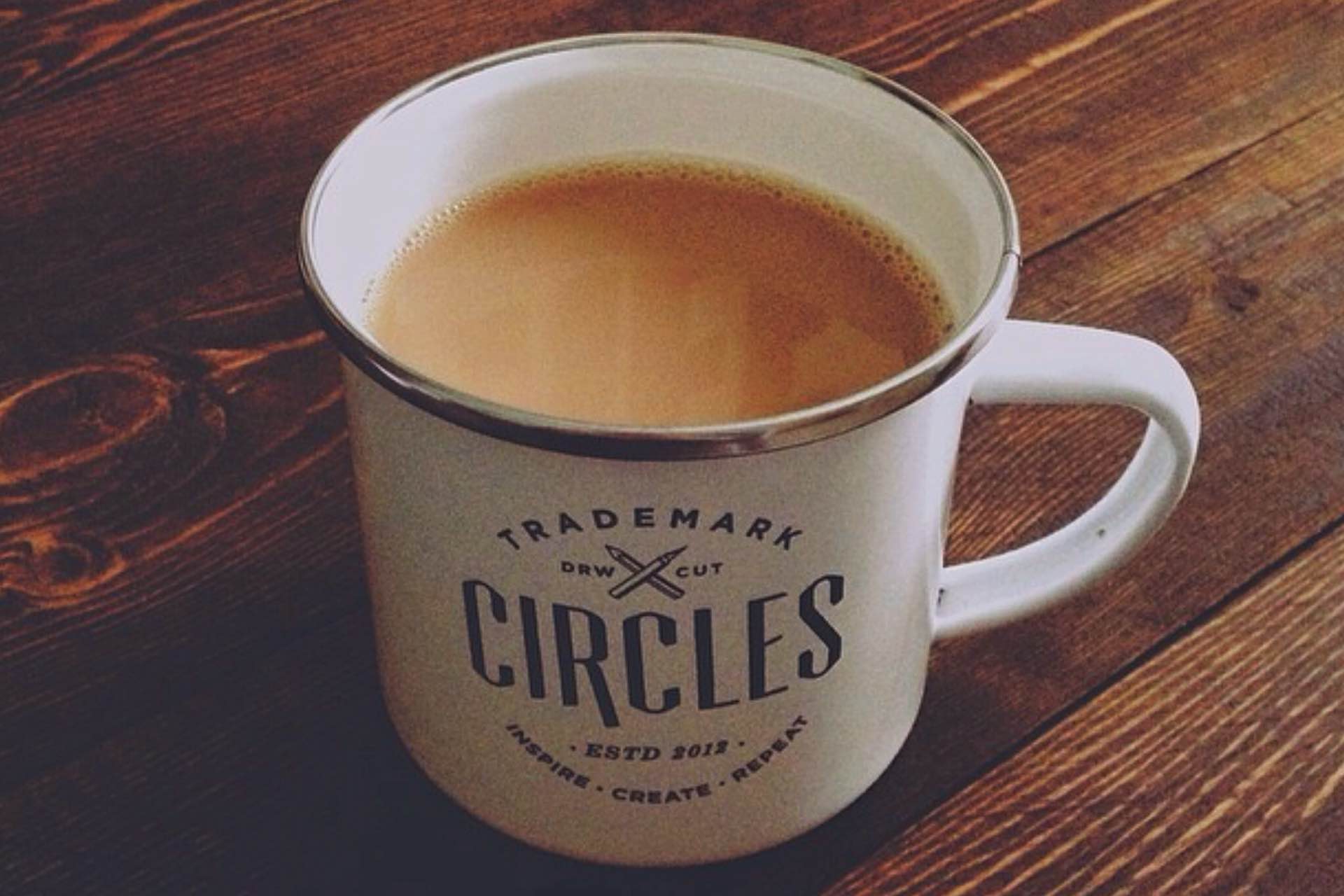 As much as I would've liked to, I didn't get to make it out to the Circles 2014 conference. (Fingers crossed for 2015!) But hey, if I drink coffee out of their enamel coffee mug while repeatedly watching the short film they shot for the conference, it'll almost be like I was there…right? Guys?
Anyway, the coffee mug looks nice and is expected to ship in a few weeks as of this writing (Sep 26th, 2014). It's available for $20 pre-order.

Lagom is a brand-new lifestyle magazine co-founded by Elliot Jay Stocks (creative director of Typekit) and Samantha Stocks. "Lagom" is a Swedish word meaning "balance"—such as that between work and play—and the magazine is all about people making a living out of their passions. A fitting name indeed.
For a better overview of what's inside the magazine, check out this VSCO journal post for excerpts and photos from each article. I also had fun poring through Lagom's own gorgeous photo gallery, which gives a real sense of the magazine's physical quality.
Issue #1 is available for purchase in PDF ($8) and print ($16) form. Alternatively, you may purchase a subscription for either two ($29) or three ($39) issues, amounting to savings of about $2 and $3 respectively.
Congratulations to Elliot and Samantha on the launch!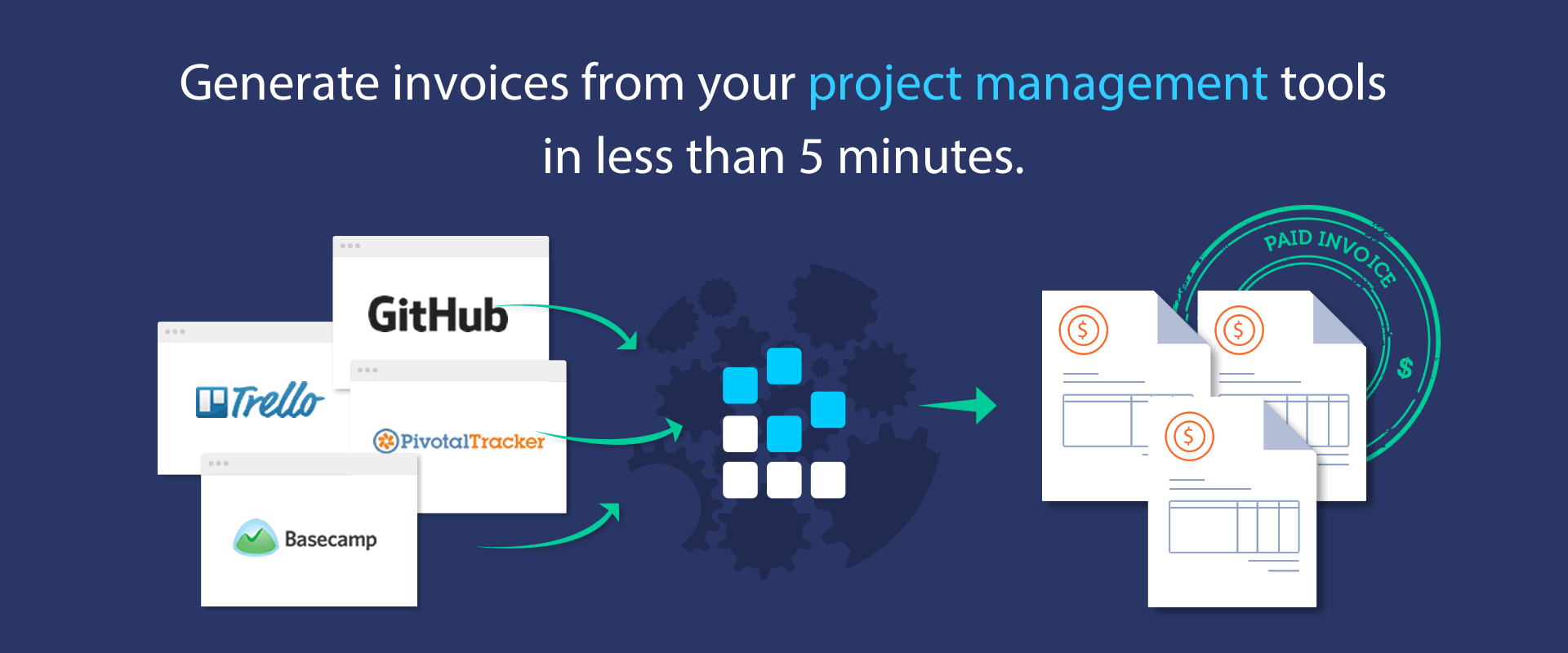 If you're an agency owner you already know how hard it can be to manage your team and clients…
Picture this:
Your agency is buzzing with activity. One of your designers just posted an update with some concepts to your client in Basecamp. And you're reviewing a few Github issues that QA found the other day — while you still need to talk to a lead that you're about to close…
With all this going on, having to worry about your team filling out their time sheets so that you can invoice is borderline overwhelming. So why keep doing it this way?
We've integrated the project management tools you use every day so that your team doesn't have to constantly remember to fill those timesheets out and they can focus on the work that really matters.
Find out how Dashable can help your agency succeed. Sign-up for a free 14-day trial at Dashable.com.
* * *
Our thanks to Dashable for sponsoring the site this week.

The Decadent Minimalist One (DM1)—designed by Erik Moon and currently seeking Kickstarter funding—is a striking wallet machined from a single billet of aircraft-grade 7075-T6 aluminum. There are no screws, no rivets, no straps, no elastic, no velcro, no rubber bands, no moving parts at all—just metal.
It securely holds up to 8 cards (each of which satisfyingly clicks into place), and despite its metal construction it feels almost feather-light in the hand (just 23 grams). The open-faced front and back are ideal for photo IDs and the like, and since the DM1 doesn't block RFID, you can use things like building access cards without having to take anything out of the wallet.
There are four anodized finishes to choose from: black, clear, gold, and one called "hard" that resembles high-end cookware. They can all be custom-engraved with your name and contact info in case something were to happen to your DM1.
With nearly two months left to go, the DM1 Kickstarter campaign has already doubled its funding goal. If you want to get in on the rewards, pledge levels start at $45 and go up from there.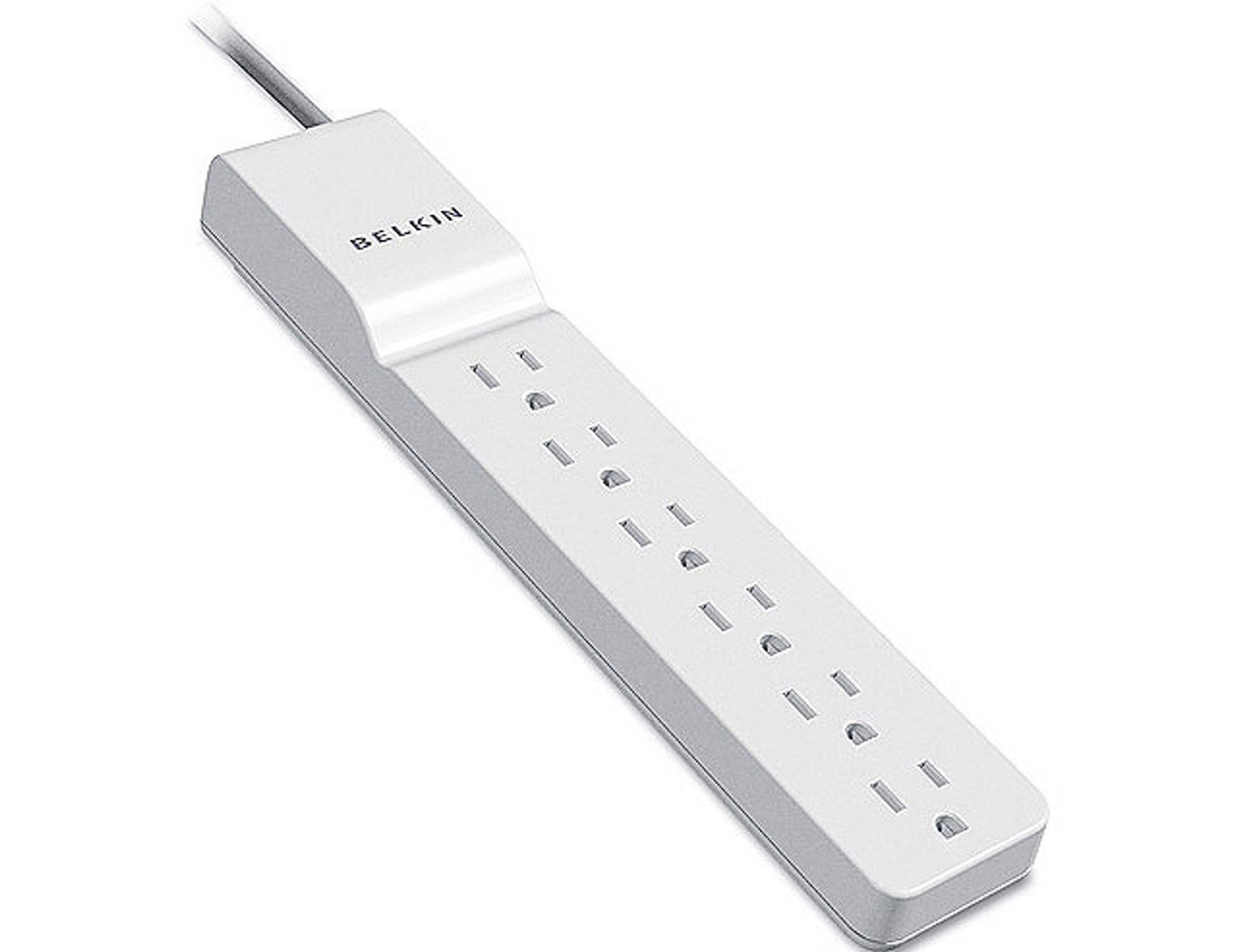 We've all probably got four or five things near our TV that require power. The problem with most surge protectors is that they have a bulky plug that sticks out from the wall. This forces you to pull your TV cabinet out from the wall a few inches. Thanks to the Belkin 6-Outlet Commercial Surge Protector with Rotating Plug, you can plug everything up, but also push your furniture flush against the wall.
Get it on Amazon for $10.09.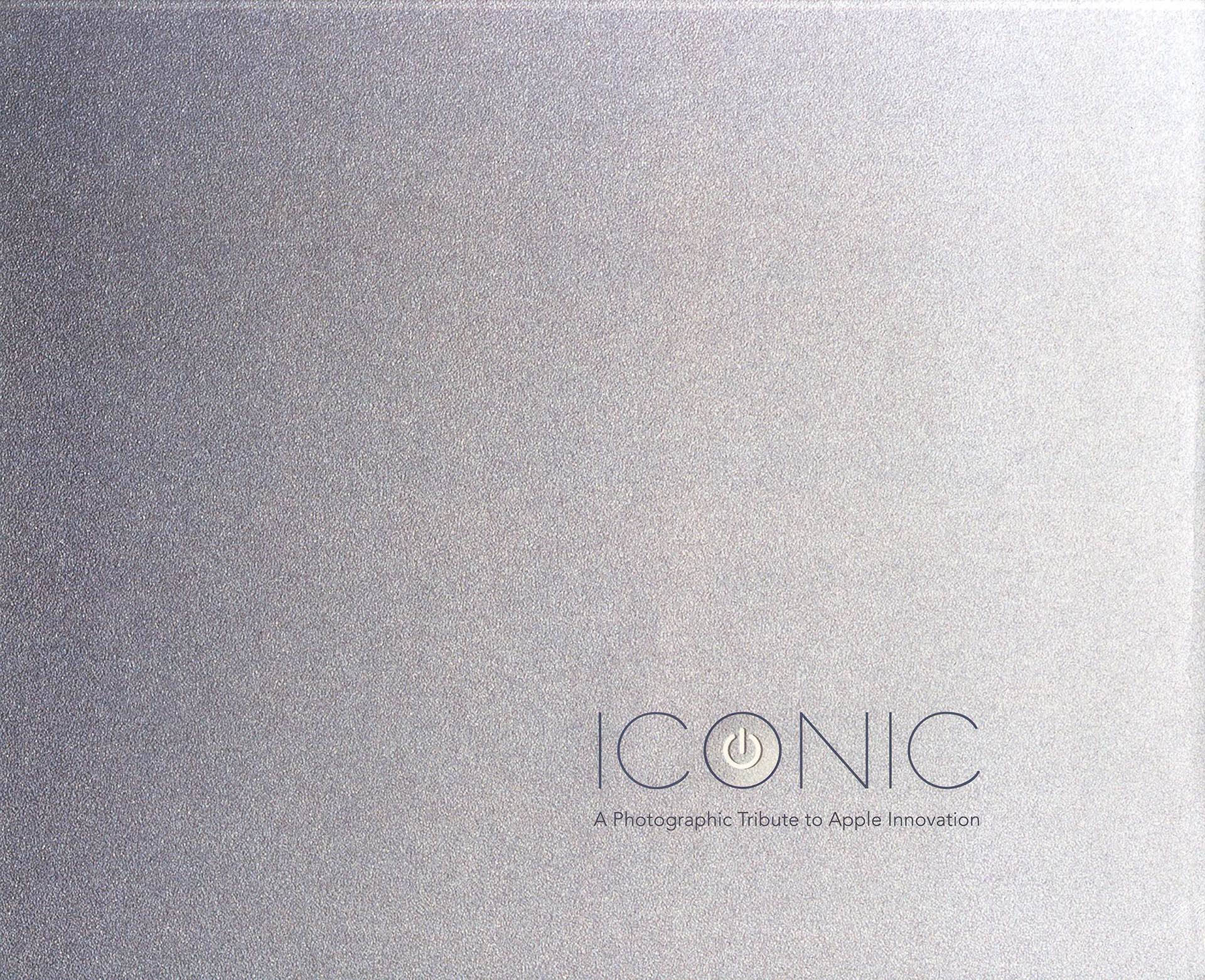 Iconic: A Photographic Tribute to Apple Innovation is a great coffee table book that celebrates Apple's rich product history and design language with over 650 gorgeous photos taken by Australian photographer Jonathan Zufi. Watch the trailer here.
These photos are really quite similar to what we're used to seeing in Apple marketing—vivid, warm, emotional, and beautiful. Almost every product Apple has ever made is in the book, including internal parts like motherboards, rare prototypes that never made it to market, and even packaging materials. The older devices are particularly interesting to look at, almost as if Apple's website had been around in the 1970s and 80s. Also included are forewords and essays by such luminaries and commentators as Steve Wozniak, Daniel Kottke, and Jim Dalrymple.
No matter what stage you're at in your Apple fandom (on a scale of "I just bought my first iPhone" to "I've owned every product in this book and then some"), Iconic is a treasure of a book that should be in your home.
There are three versions to choose from:
Classic Edition — Just the book. ($55)
Classic Plus Edition — The book, plus a durable Senzo matte-black slip case that feels luxurious to the touch. ($99)

Special Edition — This one is…wow. Only hardcore Apple fans need apply. The book comes in a black, synthetic leather slip case that then fits into a custom, retro-style clamshell case that recalls the Apple II's design aesthetic.

Remove the book's dust jacket and you are treated to a cover made from Metal-X, a metallic-looking material that perfectly suits the book (and looks awesome when placed back into the black slip case). You also get a letter of authenticity from Mr. Zufi himself. The attention to detail in the Special Edition is amazing. ($250)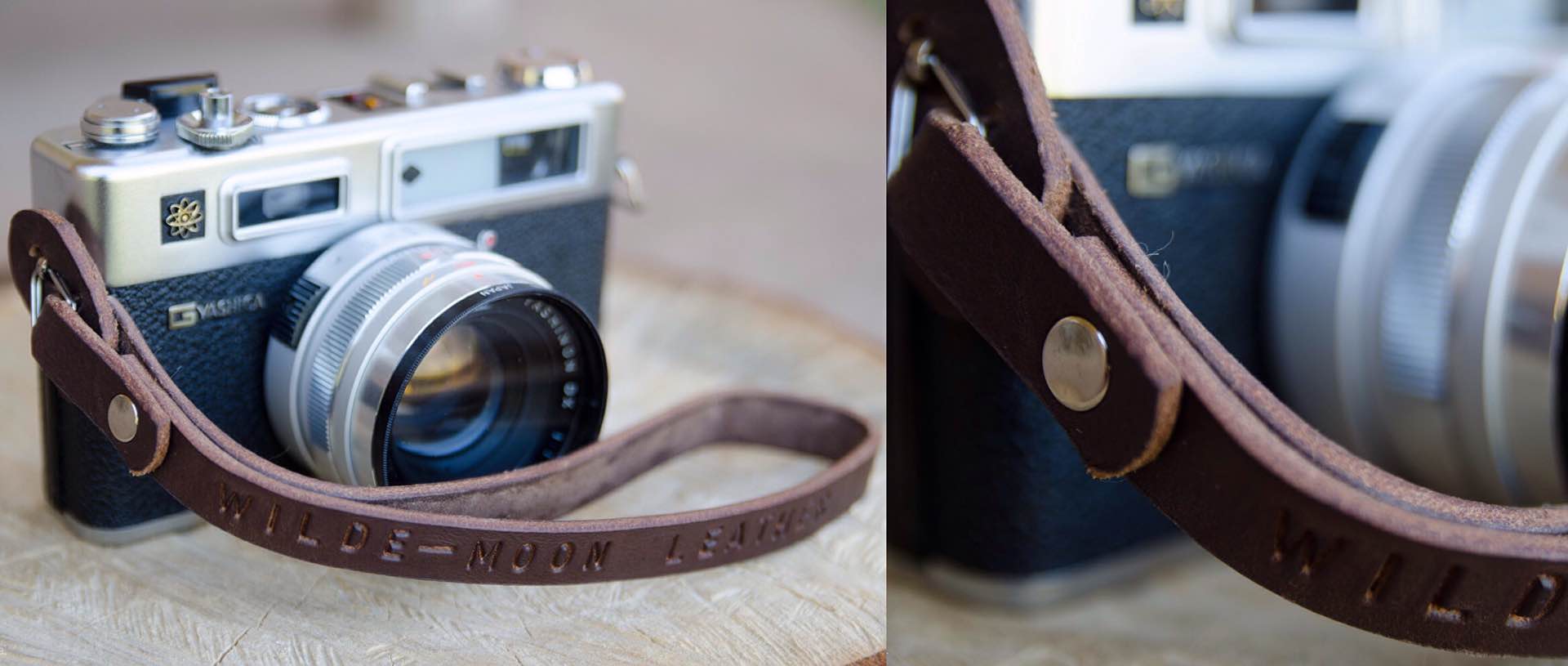 Recently I was checking out the Instagram account of a favorite coffee shop of mine and came across this photo from a local leather worker, operating under the name WildeMoonLeather. I clicked through to his Etsy shop and saw this awesome leather camera wrist strap.
I love discovering things this way.
Measuring 1/2″ wide and 9″ long, this strap is handmade from 8oz Austin double shoulder leather and comes in your choice of midnight black or chestnut brown. It's stamped lengthwise with the name Wilde-Moon Leather, but can be personalized at no extra charge. This is an awesome accessory for any micro four thirds camera.
Get it for just $25 on Etsy.

As part of their new Vol. 10 collection, our friends at Need have partnered with fellow Dallas natives S.C.R. Clothing (which stands for Style Comfort Relativity) to offer the handsome Essentials Bag.
This 18oz navy canvas bag is both stylish and sturdy, designed to carry one's daily essentials on the go. It sports gold moccasin leather details, a reinforced bottom base with nickel studs for stability and strength, and an aluminum frame closure. Has one interior pocket and measures 16″ long x 6″ wide x 12″ tall.
Head over to Need and pick this bag up for $180. And hurry, because they're selling fast.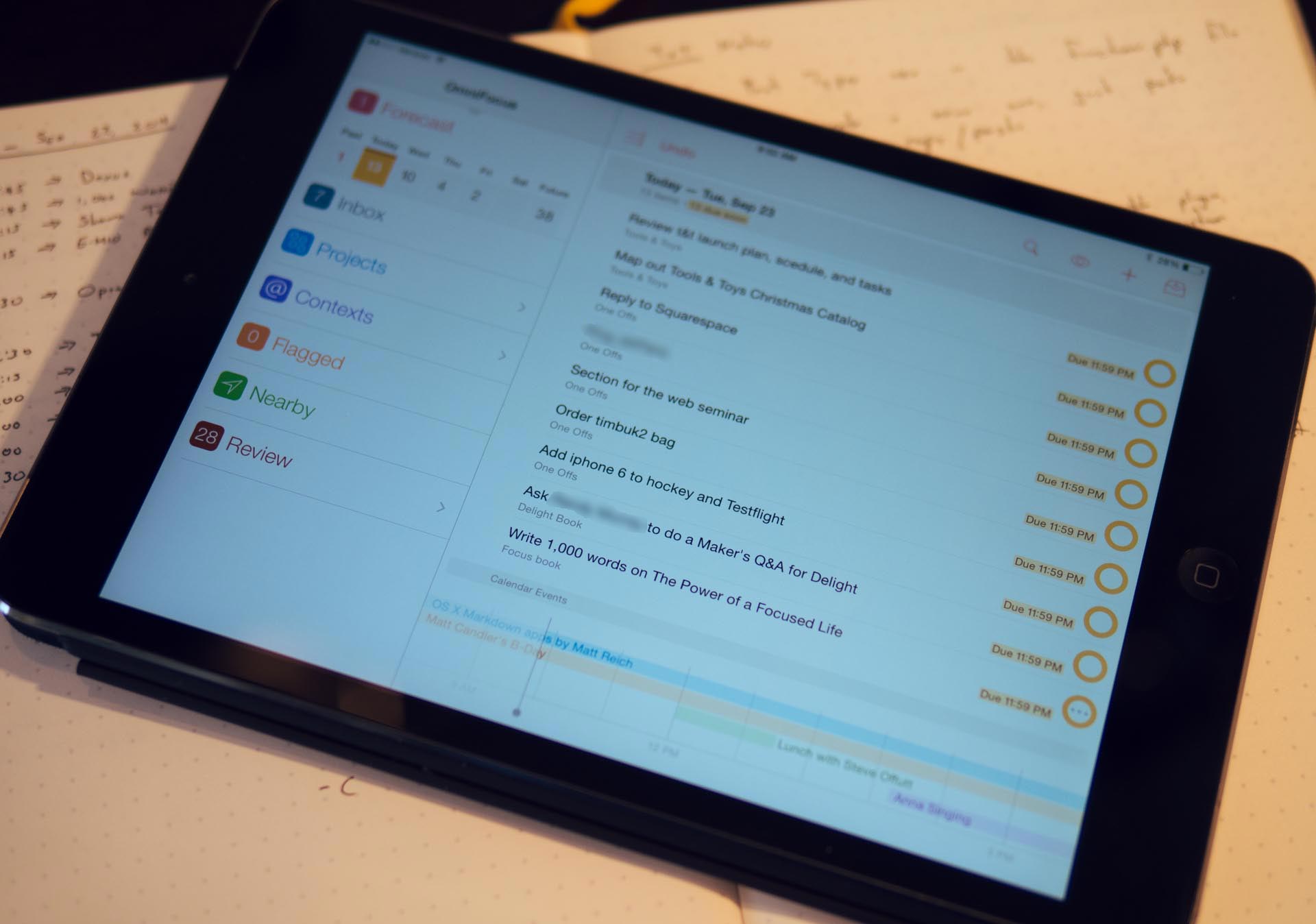 OmniFocus has been the gold standard for many GTD folks for years. The Mac and iPhone apps have both been updated recently and so the iPad app was next. With iOS 8, the folks at The Omni Group have delivered. OmniFocus 2 for iPad has support for sharing extensions, a Today view widget, background sync, and a modern design that fits with the latest iOS aesthetic.
OmniFocus 2 for iPad is $29.99, and there is an optional Pro upgrade for $19.99 (in-app purchase) that will open up the ability to create your own view settings, searches, perspectives, and filters. If you have OmniFocus 2 on the Mac, your custom perspectives will sync to the iPad version. Also, with the Pro upgrade for OF2 on iPad you'll be able to arrange the top-level sidebar to have faster access to your most-used perspectives.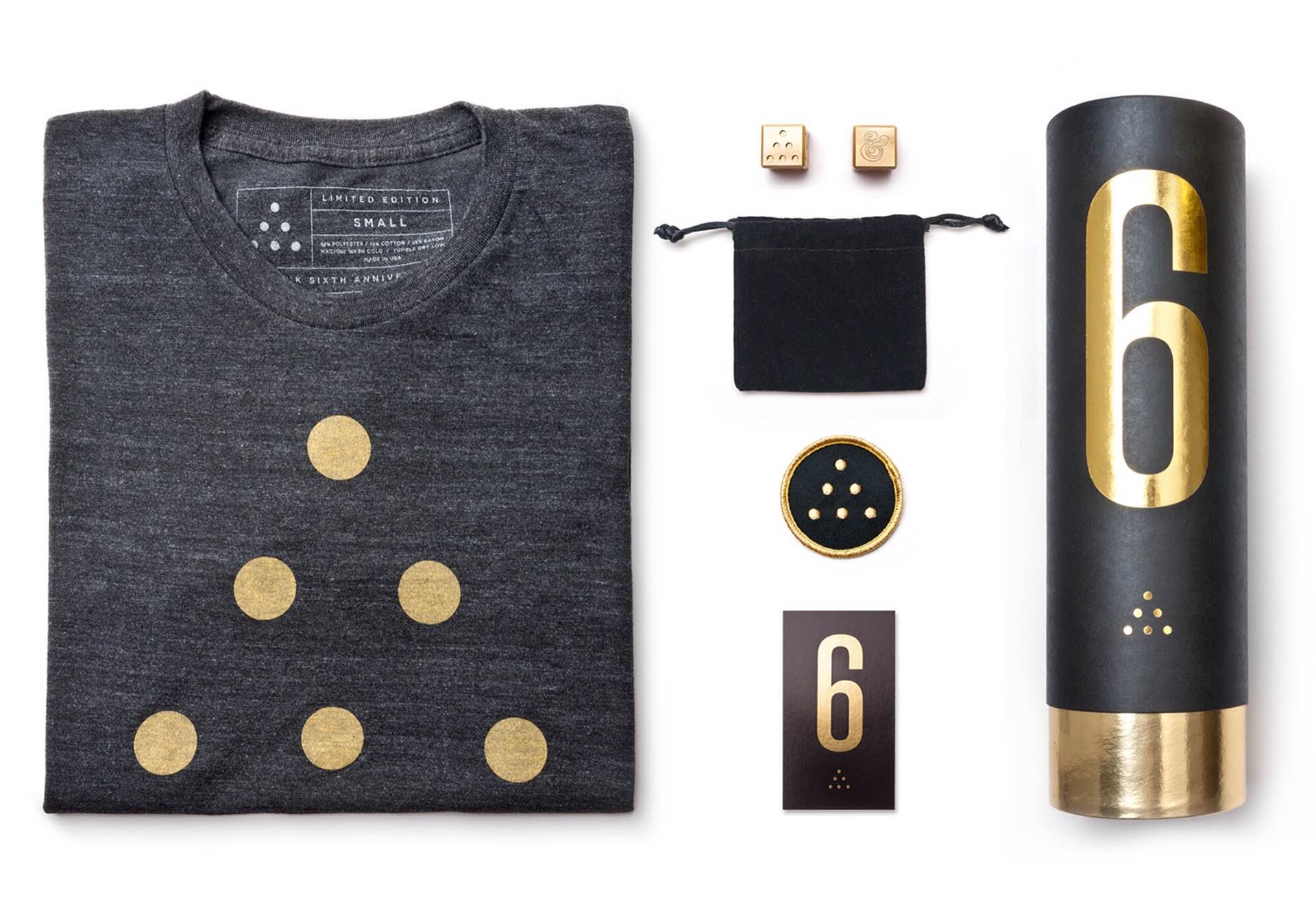 Our good friends at Ugmonk have turned six, and to celebrate they've released a special, limited-edition 6th anniversary collection. Every item in the set rocks a minimalist black-and-gold color scheme and a triangular six-dot logo. It's all pretty sweet-looking.
Here's what the collection includes:
6th anniversary tee — Black t-shirt made from an ultra-soft, triblend heather fabric. It's rolled in a 2-piece telescoping tube—matte black on the outside, gold foil on the inside. Once the shirt's taken out, the tube can be reused to store other neat stuff like pens or coffee beans.
Solid brass dice — A pair of dice precision-cut from—you guessed it—solid brass. The 1 side is replaced by Ugmonk's signature ampersand, while the 6 side is represented by the 6-dot anniversary logo. Comes with a handy velvet pouch.
2.5″ woven patch — Circular black background ringed by gold, with the gold 6-dot logo in the center. Can be sewn or ironed onto your favorite bag or jacket.
Numbered card — There are only 200 of these 6th-anniversary sets being made, and each comes with a hand-numbered card to denote which one you received.
This is a collection you don't want to miss. Get it on Ugmonk for $66. This becomes $62.80 if you apply the store-wide discount code 6YEARS, which is good until Sep. 29th, 2014.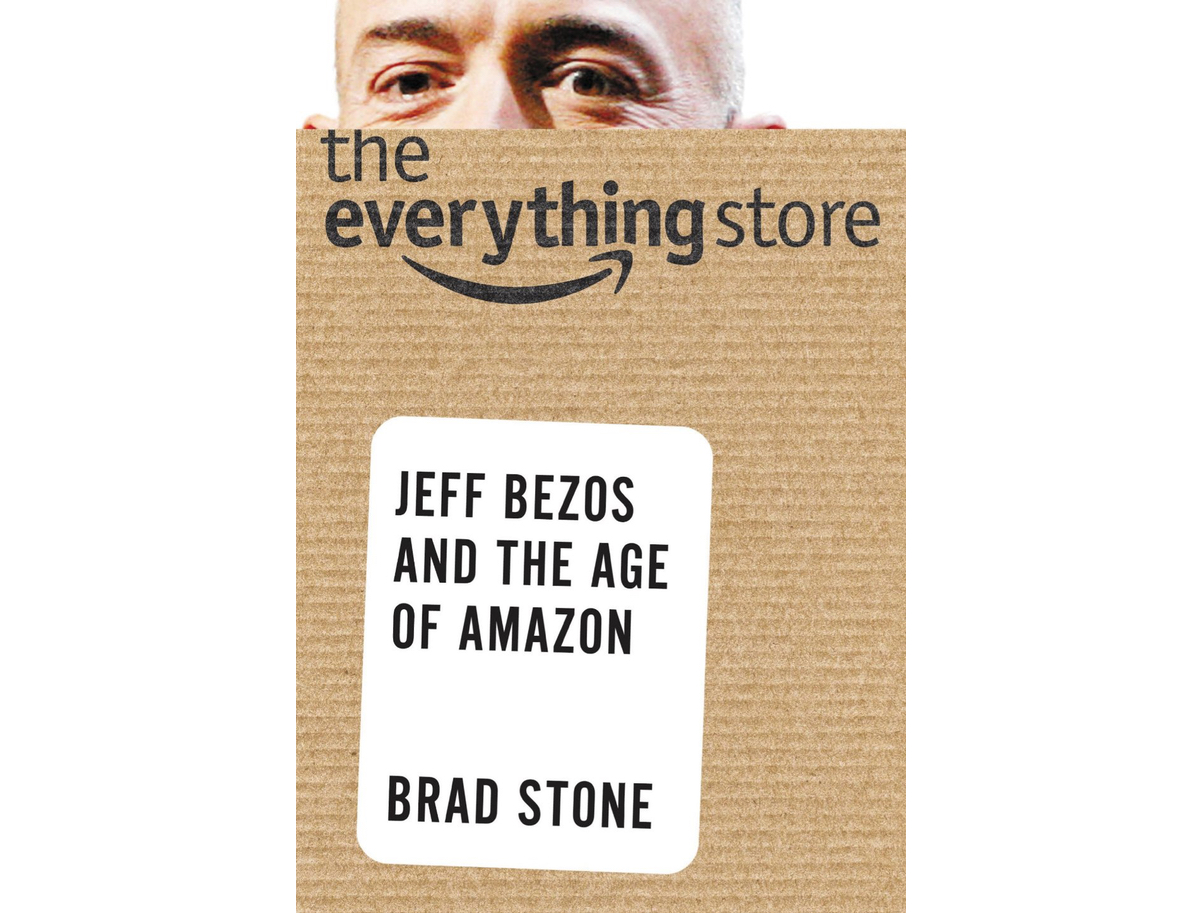 Amazon is a company that has certainly impacted our lives over the past decade. We all know the Amazon of today (Kindle, Amazon Prime, etc), but how did we get here? The Everything Store: Jeff Bezos and the Age of Amazon is about how it started, and how it evolved to what it is today. While MacKenzie Bezos didn't care for it, I thoroughly enjoyed it.
Get it on Amazon for $9.99.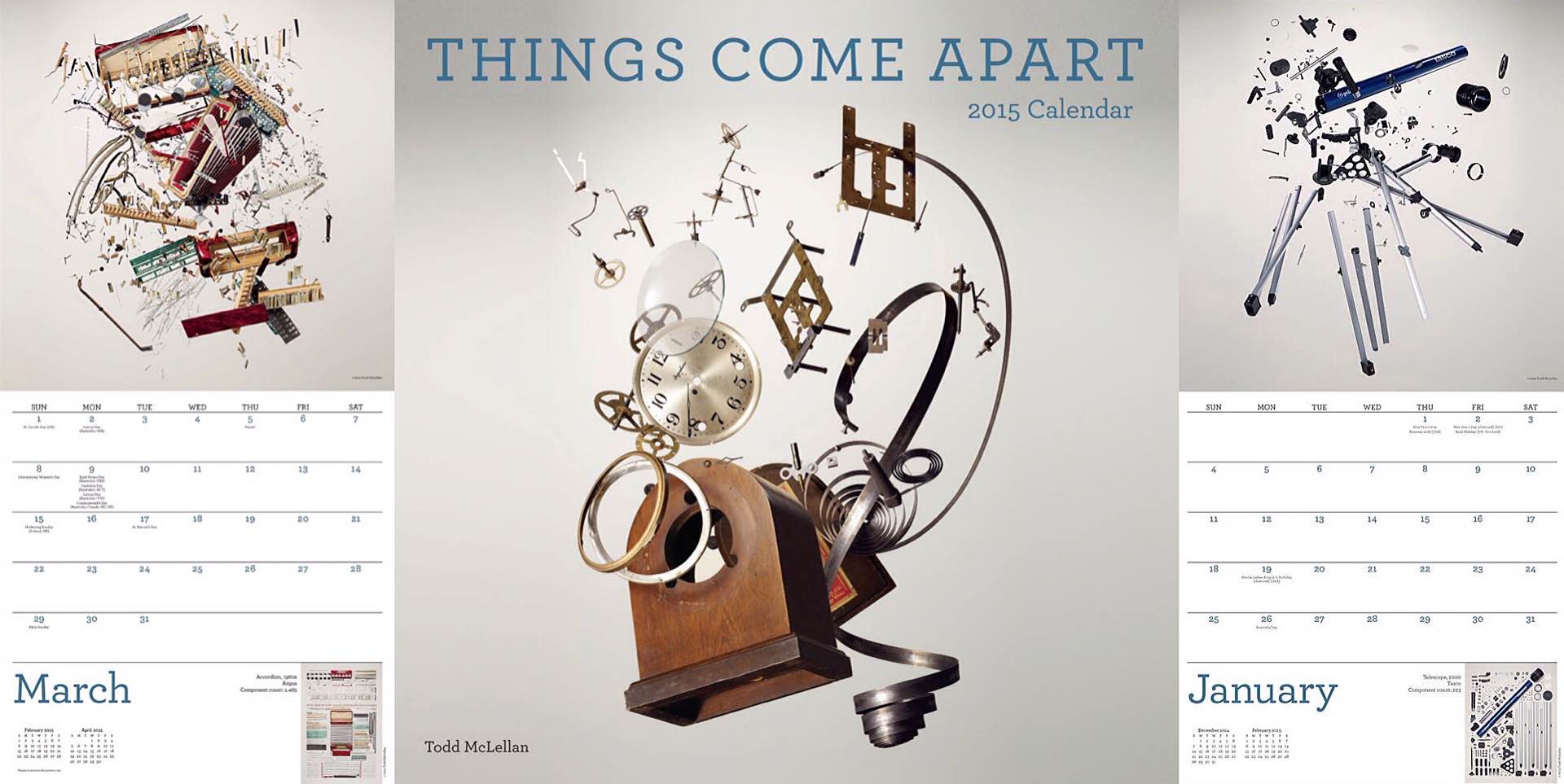 Speaking of Things Fall Apart, there is an accompanying 2015 wall calendar with one teardown photo from the book for every month. At the bottom of each page is a view of the previous and next months, which is nice.
Get it for just $13 on Amazon.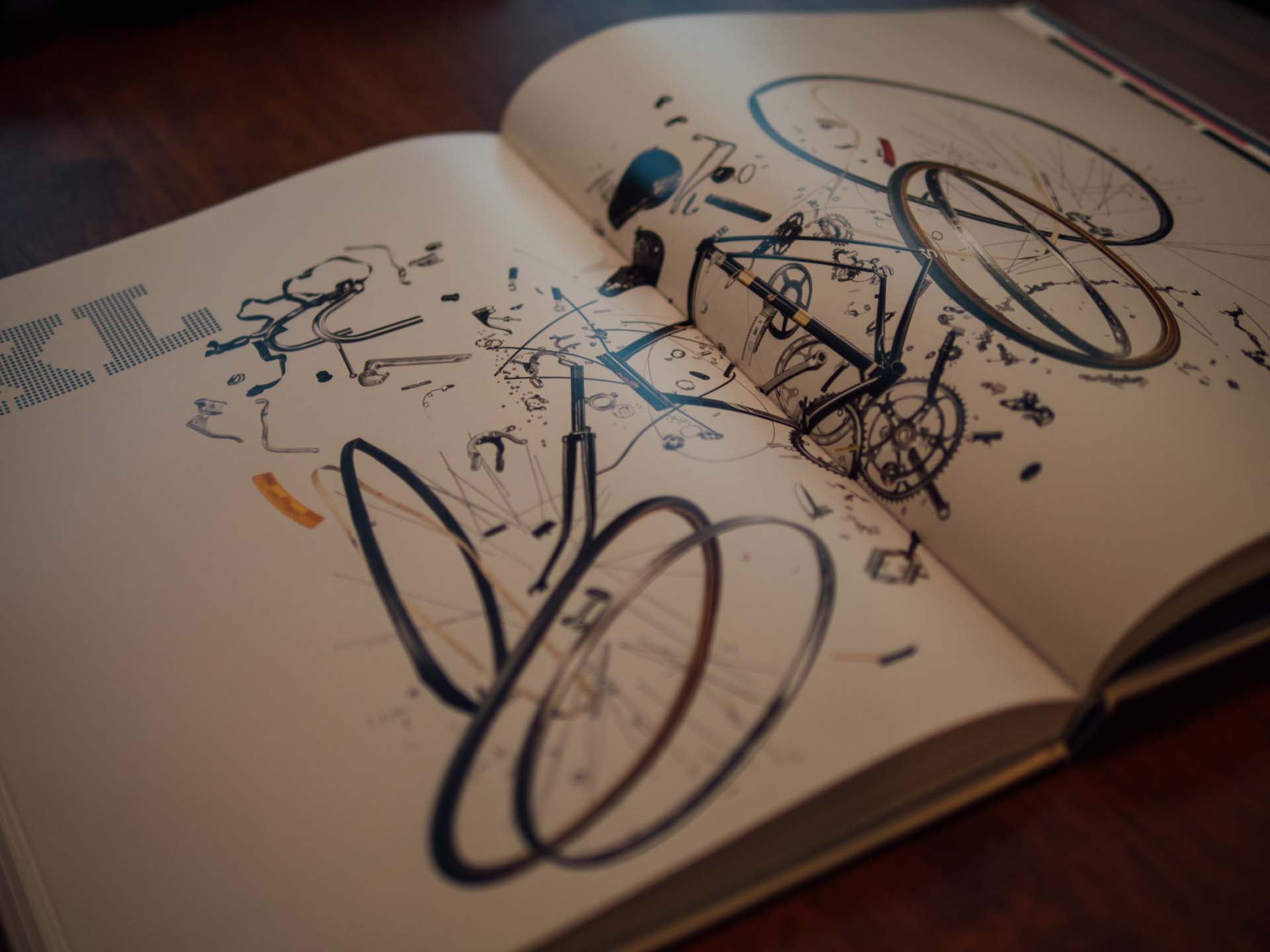 If you were the kind of kid who liked to tinker with gadgets and take them apart to view their inner workings, you'll love Todd McLellan's book, Things Come Apart: A Teardown Manual for Modern Living.
He painstakingly disassembled fifty iconic objects—including an iPad, two SLR cameras (1973 and 2012 models), an espresso machine, a grand piano, an old blender, a 1960s typewriter, a 1990 Macintosh computer, and more—then knolled all of their parts on a flat surface before capturing stunning photographs of it all. In total, 21,959 components were meticulously laid bare so that we can get a fascinating glimpse into what our favorite gizmos are made of.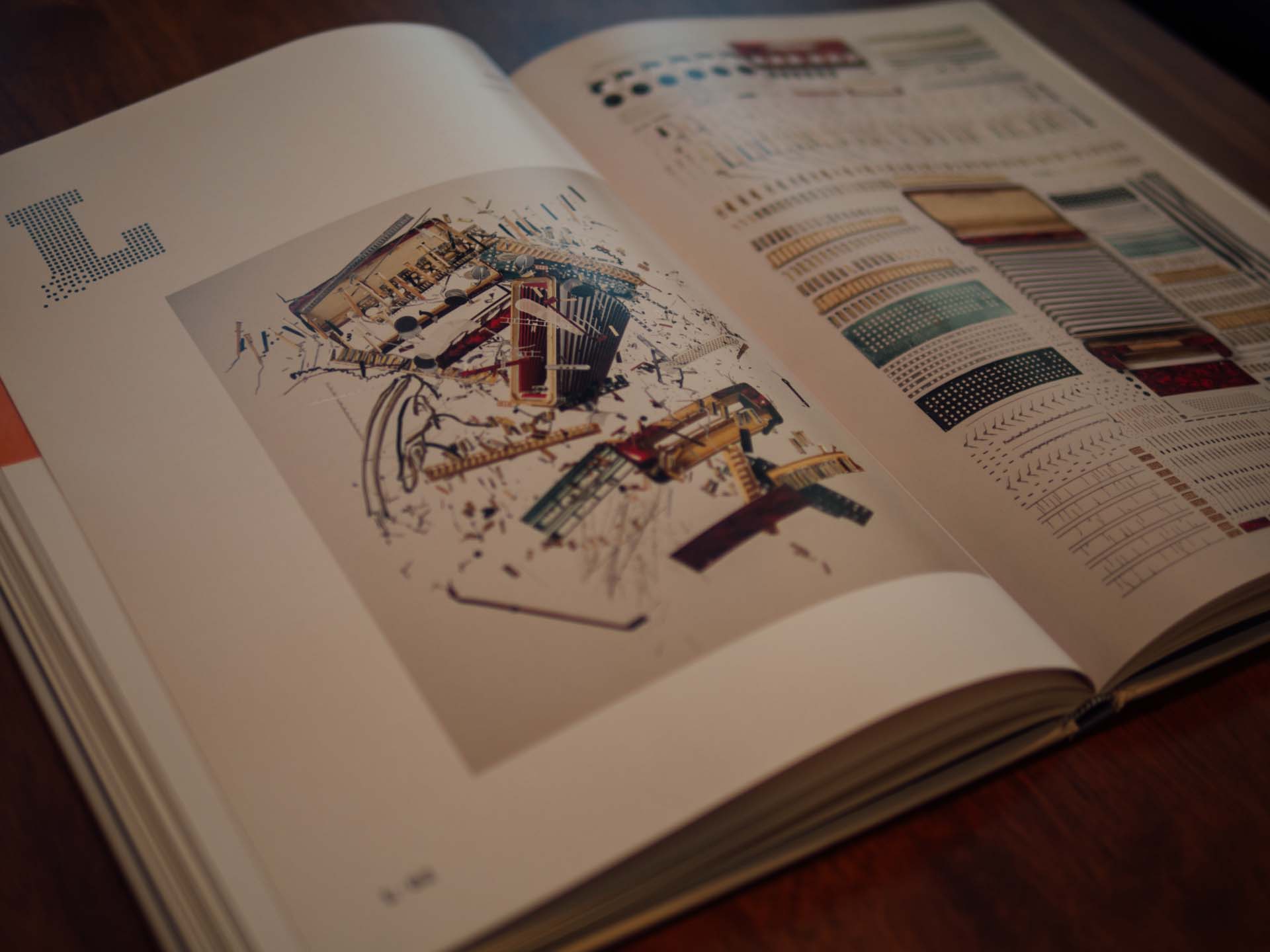 At the back of the book are four thought-provoking essays about the past and future of technology in our culture. This book is a wonderful ode to tinkerers and design nerds everywhere.
Take apart your coffee table and then get the hardcover of this book on Amazon for just $21.
More tools and toys on the next page →