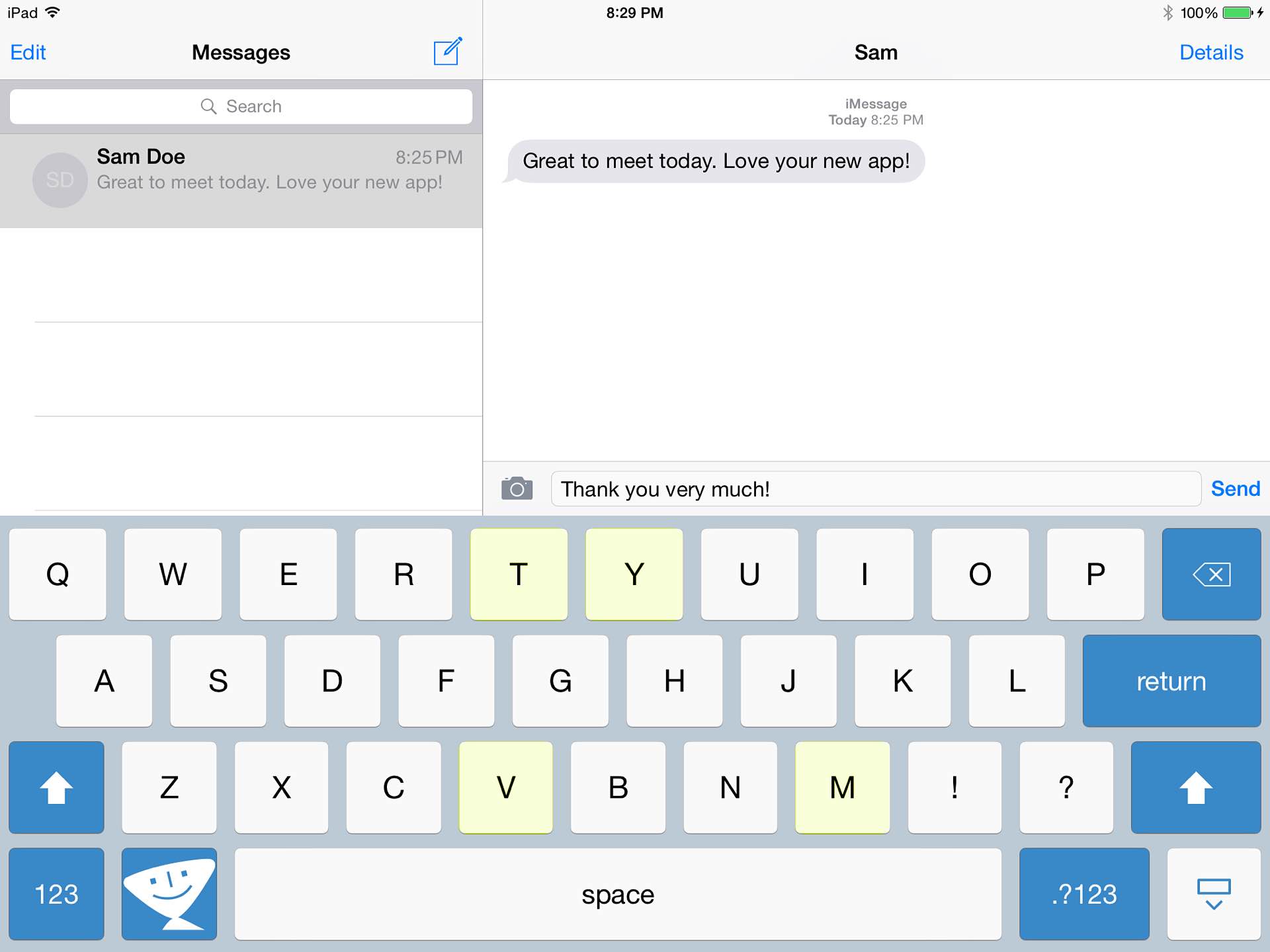 TextExpander 3 is another in a long line of apps taking advantage of awesome new features in iOS 8. It comes with a custom QWERTY keyboard that lets you expand text snippets within any app—not just the ones using the old SDK—and without having to rely on iOS' built-in keyboard shortcuts. This is a huge deal for those of us who are practically lost without our snippets.
TextExpander 3 is a universal app and just $5 on the App Store.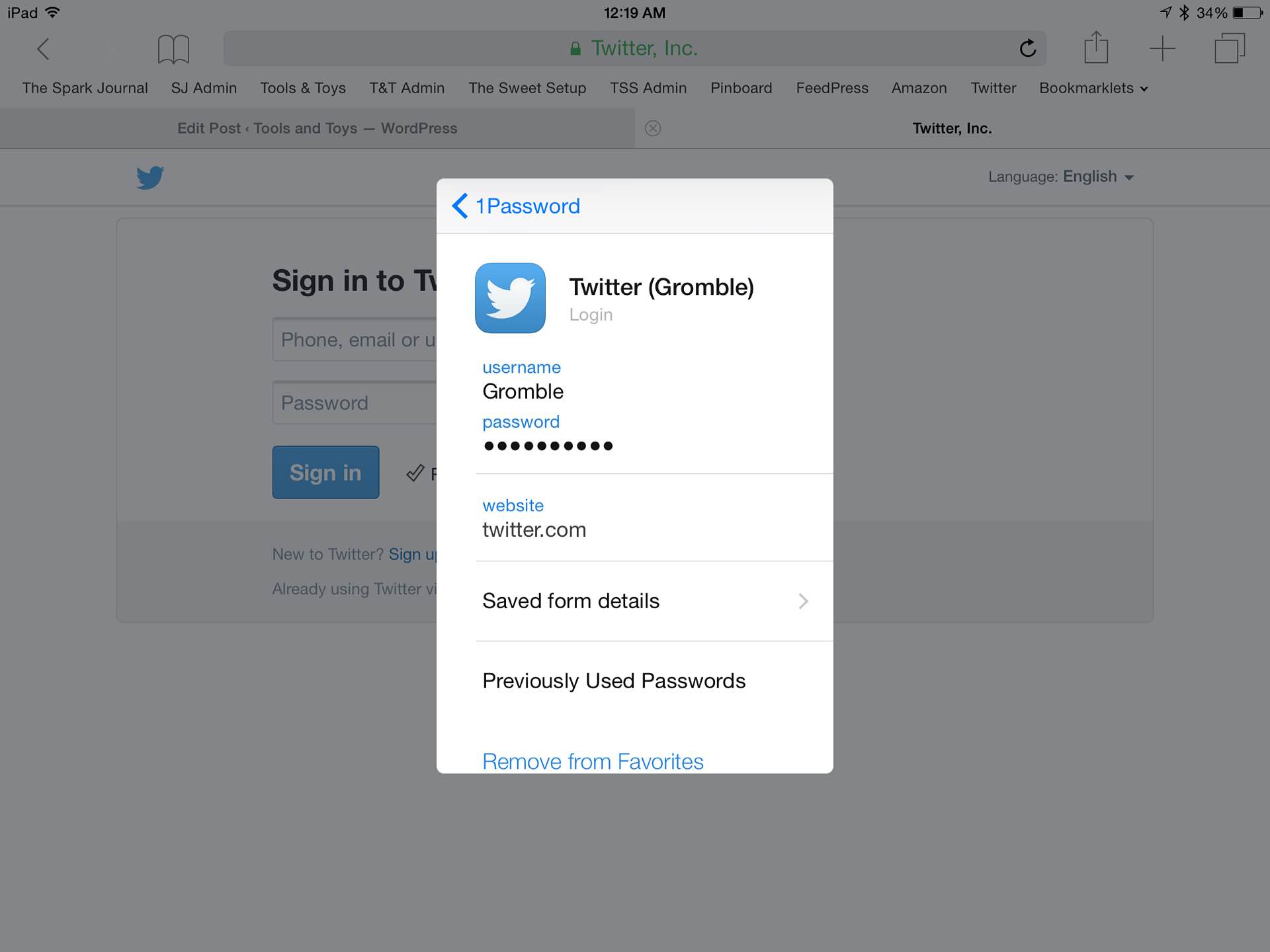 As much as we've loved the iOS version of 1Password, it has always been crippled by the sandboxing Apple put in place to keep apps from talking to one another. With the release of iOS 8 and its new system share sheet, that is no longer a concern.
With 1Password 5, any app with a share sheet button (particularly those with login screens, even websites in Safari) can open a miniature 1Password viewer. Enter your password as normal, tap the desired login (normally you will see only the most relevant one), and it auto-fills the username and password fields, all without making you switch apps. I've even been able to create a new login directly from this mini-viewer.
Another major feature is Touch ID integration, meaning you can choose to unlock your vault using your fingerprint rather than typing a password. Once you get used to this feature, you'll wonder how you ever got along without it.
With the release of version 5, 1Password is now free with an optional $10 in-app purchase. The free version can create and edit logins, credit cards, identities, and secure notes. It also syncs with other versions of 1Password. The Pro version unlocks multiple vaults, more organizational options, and more. Existing 1Password owners will receive all of the pro features for free.
It's hard to overstate how good this update is. Go download it now and stop stressing about password management forever.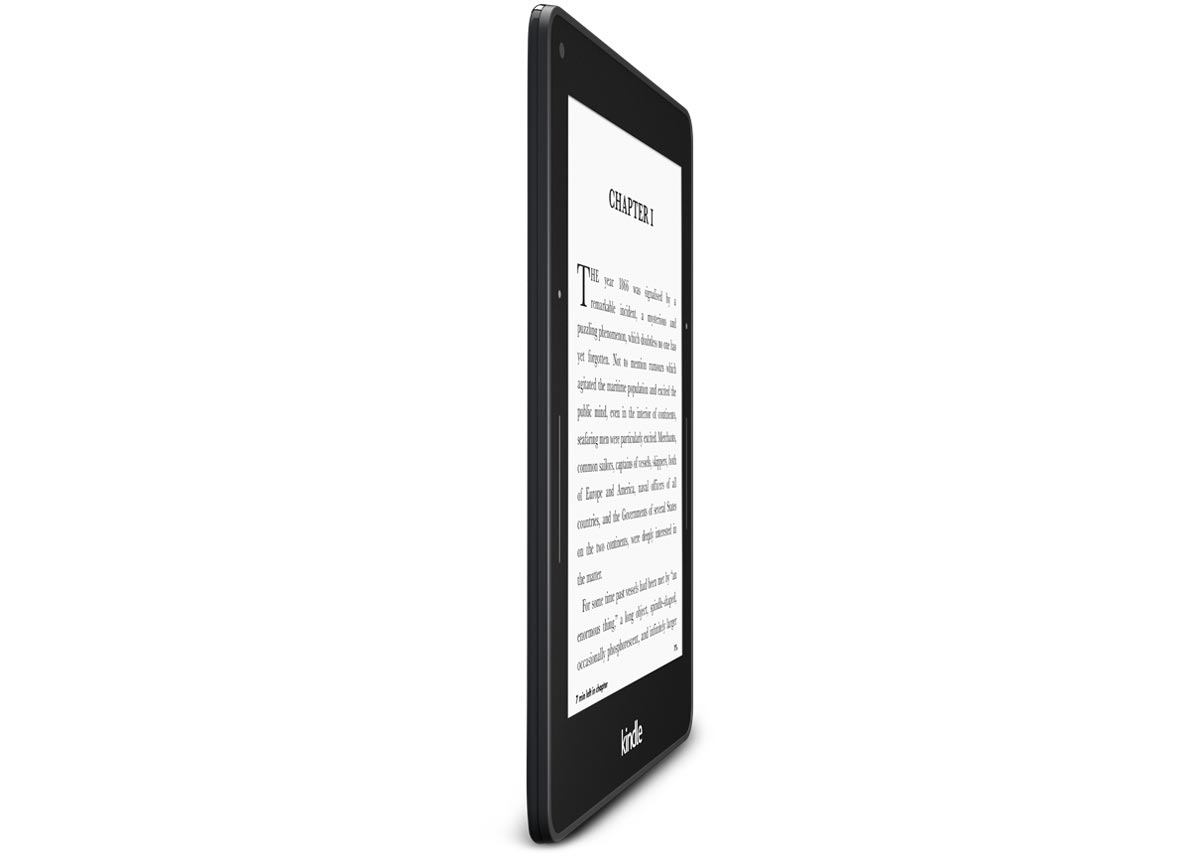 Just today, Amazon has announced their new, top-of-the-line Kindle Voyage. Not only is lighter and thinner than the Kindle Paperwhite, it also has a higher-resolution 300 PPI e-ink display, dedicated hardware buttons for turning pages, and smarter and brighter screen illumination.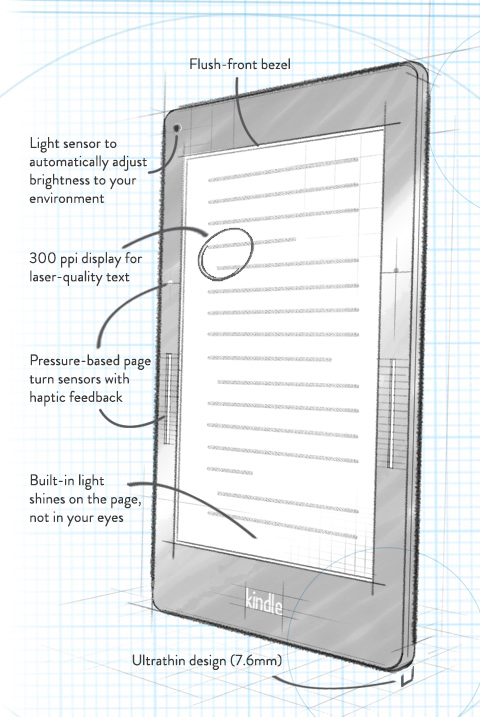 We're big fans of the Kindle here at Tools & Toys. They make excellent gifts (for your spouse, parents, or yourself). And the Kindle ecosystem is pretty amazing — in addition to the vast Kindle library of ebooks, Amazon has a section of their website where you can log in and see all the highlights from all the books you've read. And, when your browsing on the Amazon Kindle store and see a book you may be interested in, you don't have to buy it right away. You can download a sample, and then your Kindle's Home screen becomes your library and your queue.
If you're in the market for a Kindle, the Voyage won't disappoint. If you'd rather save a few bucks, we recommend you go with the Paperwhite at least. It's $40 more expensive than the plain Kindle but that illuminated display is worth it.
You can pre-order the Voyage now; they start shipping at the end of October. Happy reading.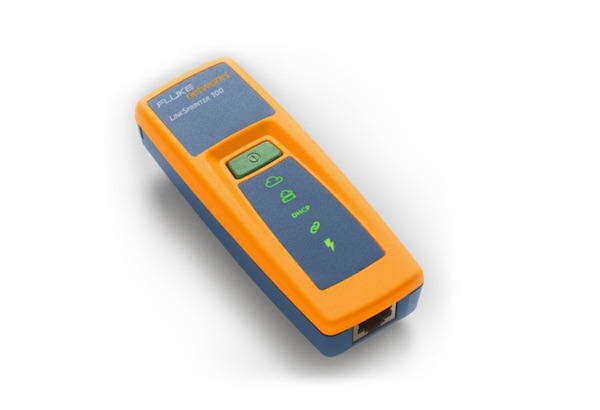 If you have to do any network cable installation/troubleshooting, the Fluke Networks LinkSprinter is a great device to have in your toolkit. One of the great things about this device is that it actually tests internet connectivity instead of just testing the cable. Once the device makes a connection to "the cloud", you'll get an email with DHCP, gateway, switch port, and power over ethernet information.
Get it on Amazon for $199.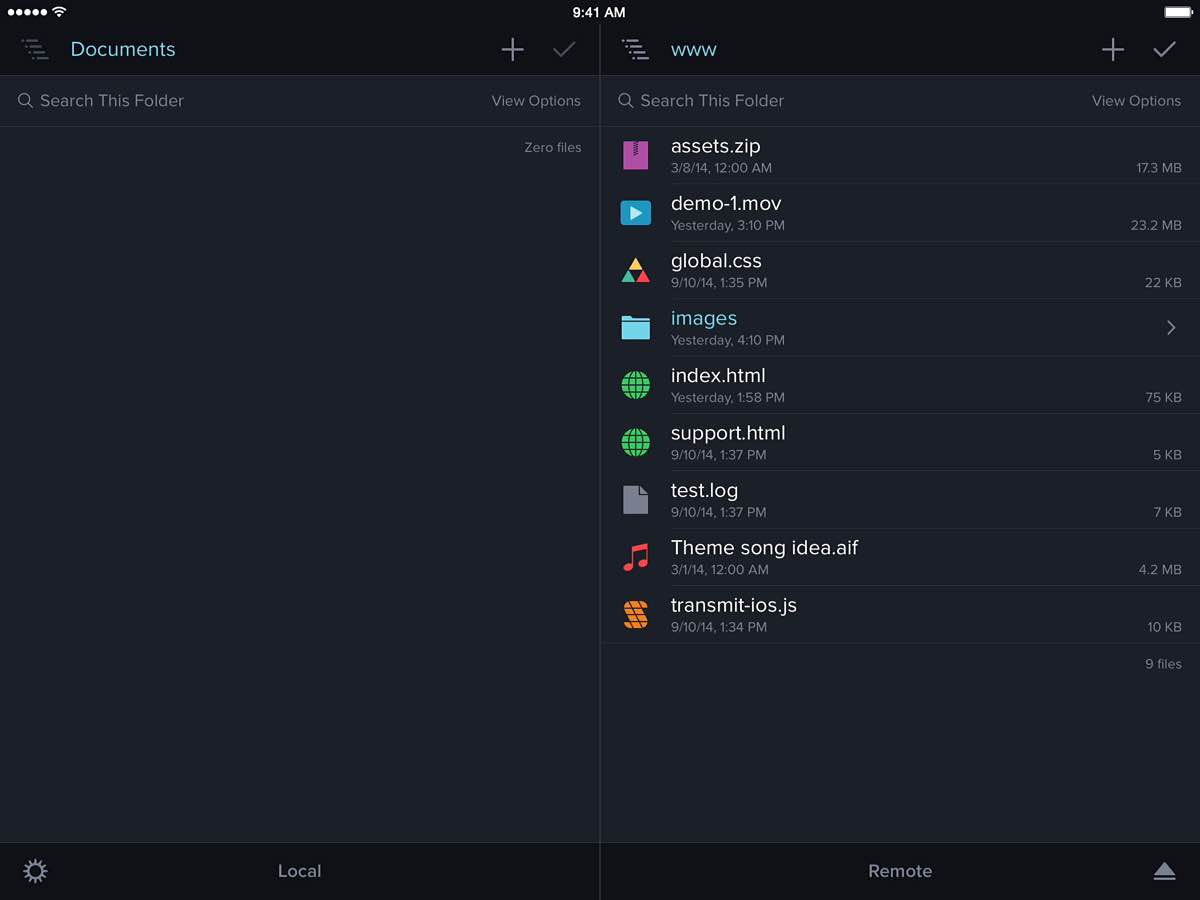 In 2008, our editor Shawn Blanc wrote this about Transmit, the awesome file-transfer app for Mac:
What sets Transmit apart, is that it works great for everyone: the single-blog publisher, to the large-scale website developer. Transmit's interface and usability is clean, easy to understand and works without fail, time after time. And that's just the beginning. Transmit is packed to the brim with features you never knew you needed.
And now, over six-and-a-half years later, Transmit has finally arrived on iOS. Why not earlier? Well, it wouldn't have worked very well before iOS 8, due to limitations in accessing documents in other apps. Better late than never, we say. In just one day it has already become our favorite FTP client for iOS.
It sports the same engine as the Mac version, and thus supports common file-transfer protocols such as FTP, WebDAV, Amazon S3 (which we use for images here at T&T), and more.
There are many other great features included in the app that are made possible by iOS 8, including TouchID security for server access, the new iOS Document Picker, and a sharing extension that works in any app with a Share sheet. Did we mention it looks fantastic, too?
Transmit iOS is a universal app and is on sale for just $9.99 for a limited time to celebrate the release. Wow.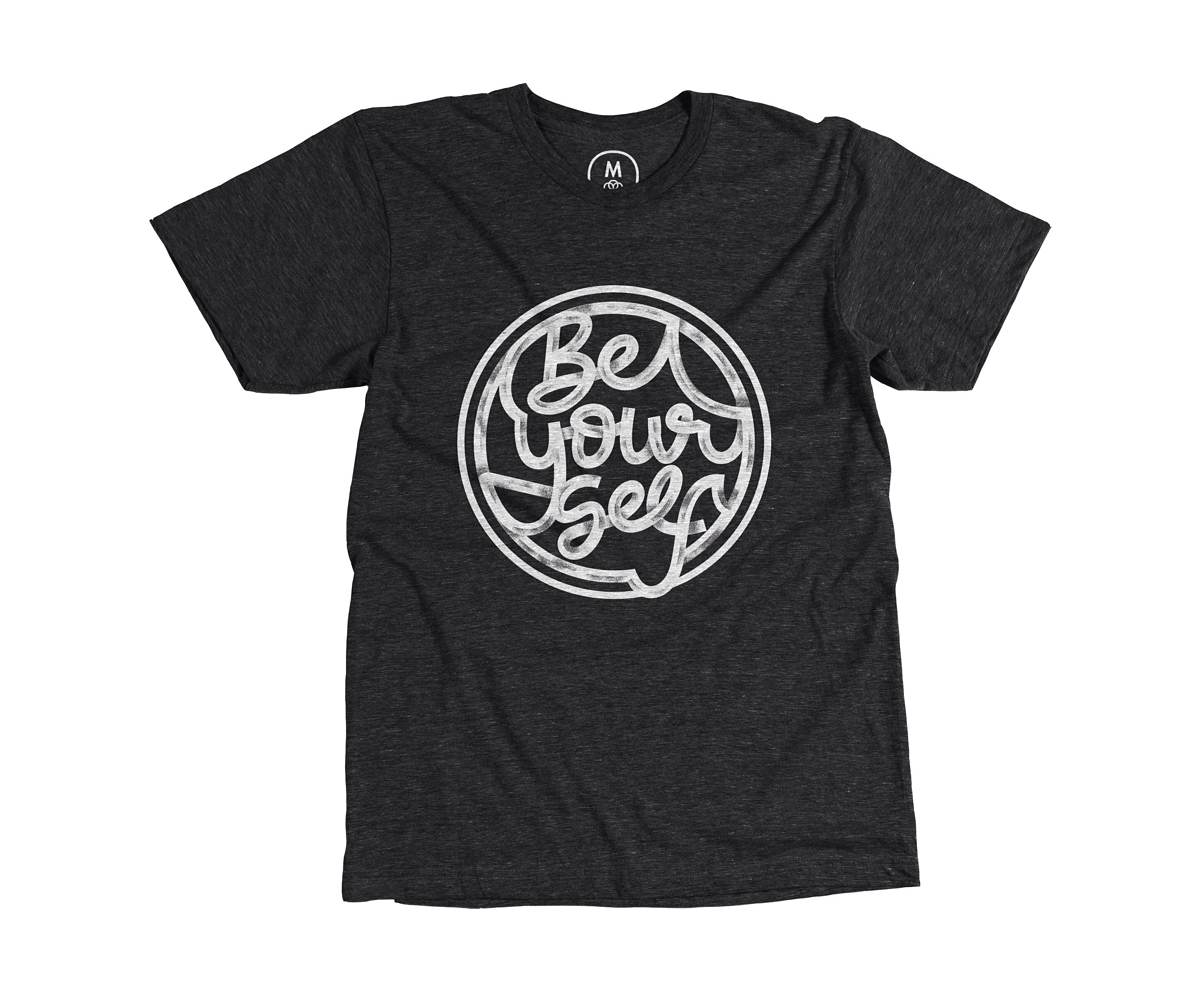 Illustrator Ma'Ruf Sungko Wahyu is running a Cotton Bureau campaign for his 'Be Your Self' t-shirt design. Not much to say about the design other than that I really dig it. Printed on a tri-blend, tri-black American Apparel tee.
He only needs to sell twelve of them in the next two weeks for the campaign to succeed. Head over to Cotton Bureau and check it out! $24 per shirt.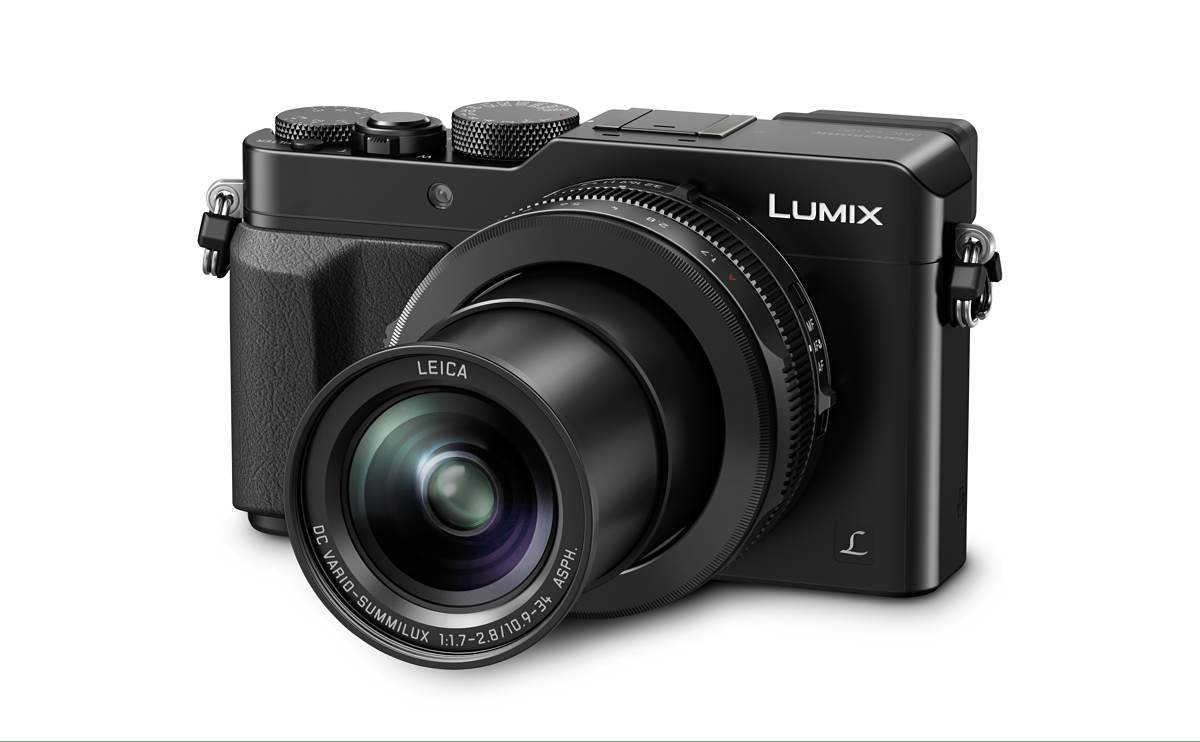 Not to be outdone by the Fujifilm X100T, Panasonic have announced their own micro four thirds camera: the Lumix LX100. It looks to be a sort of poor man's Leica, which I mean in the best possible way.
Equipped with a 12.8MP sensor and a super-fast 24-75mm f/1.7-2.8 Leica DC zoom lens, this is an impressive portraiture rig right out of the box. Newbies be warned: there is no fully-automatic shooting mode (A), though there is a hardware switch to easily toggle between 4:3, 3:2 and 16:9 aspect ratios.
The LX100's ISO range is 200-25600, the upper limit of which is only half that of the X100T (extended mode). The LX100 does have one major advantage though: it can record 4K video, whereas the X100T can only do 1080p (a spec I never thought I'd apply the word "only" to). Panasonic claims this 4k mode will be able to capture 8MP stills at up to 30fps.
You can get a full spec comparison at B&H. The LX100 is expected to release near the end of October 2014, and can be pre-ordered on Amazon for $900.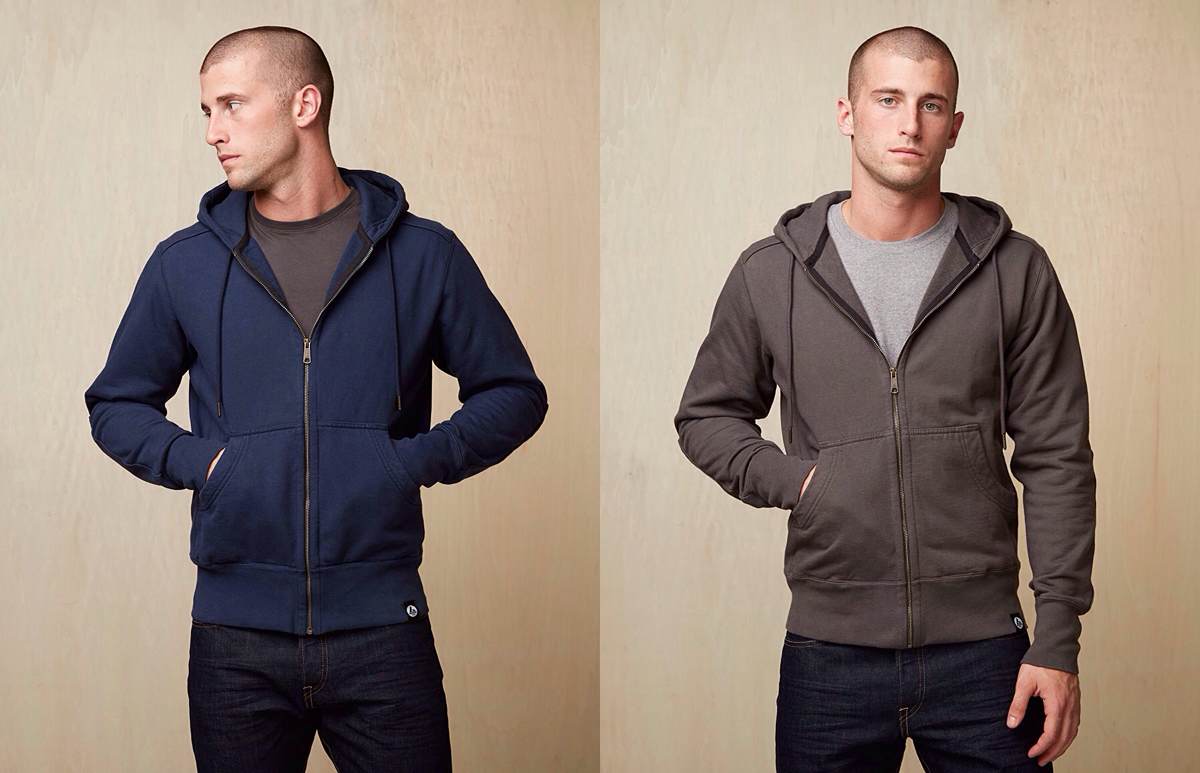 As anyone who knows me in real life can tell you, I love hoodies. When Autumn and Winter roll around, you will rarely find me not wearing one. The word on the street is that American Giant's full-zip hoodies are the best in the world—or at least in America.
I have yet to see for myself if these claims are true, but after doing a lot of reading, I've yet to come across a review that isn't glowing. Everyone touts its durability, well-fitted comfort, and thoughtful design details—for example, the stretchy side panels and reinforced elbow fabric.
Of particular note to me is that American Giant hired a former industrial designer from Apple, Philipe Manoux, to be their creative director. He poured his attention into every detail of the hoodie's design, from construction to drawstring color. That's the kind of design I can get behind.
The hoodie is $89 at American Giant and comes in a variety of colors. (Pictured above are Navy and Phantom Grey.)

PDFpen Scan+ offers scanning and OCR from your iPhone and iPad.
Scan directly from your iPhone or iPad camera.
Batch scanning is quick with post-process image editing.
Scan cropping is fast and precise.
With the new PDFpen Scan+ 1.4, you can automatically upload scans to Dropbox or PDFpen's iCloud storage.
After OCR, preview the results, then copy the text for use elsewhere.
Share your scanned PDF, with embedded OCR text, by email or to your favorite cloud service.
PDFpen Scan+ is universal. It works on both your iPhone and your iPad, and it's available on the App Store.
* * *
My thanks to Smile Software for again sponsoring the site this week.

If you need to run Windows applications on your Mac, VMware Fusion is one of the best options out there. I've been using it since it first came out and, I continue to upgrade each year. Some of the notable features of version 7 are:
Yosemite support (as a host computer or inside a virtual machine)

Windows 8.1 support

Increased app nap support for better power efficiency

Retina display optimization
If you are upgrading from version 5 or 6, it's only $49.99. For new customers, it's $69.99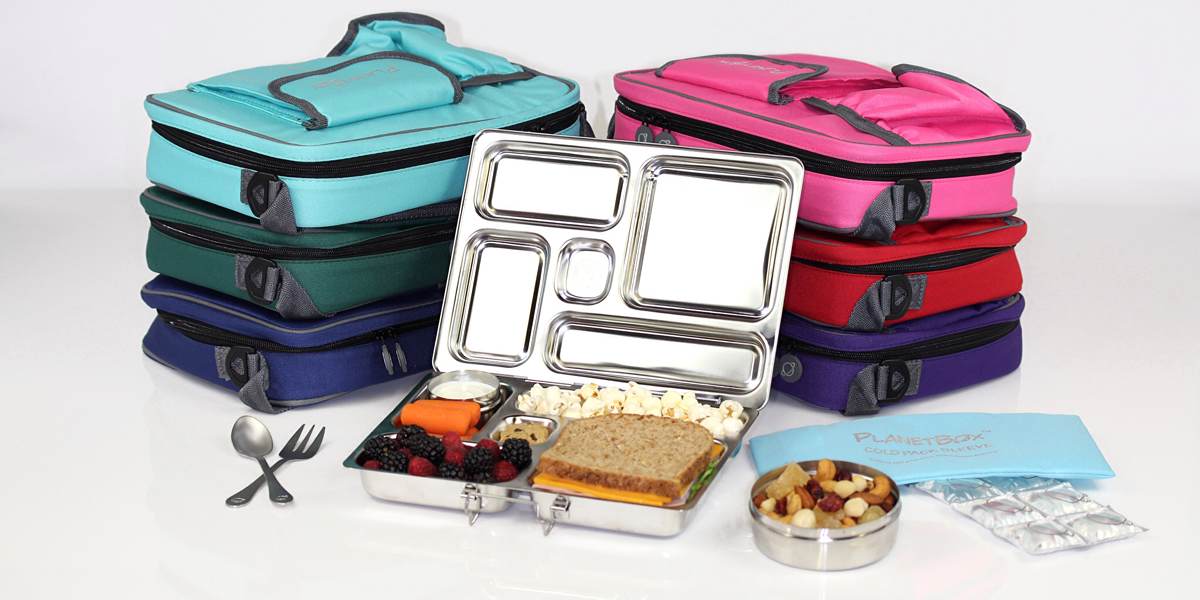 The PlanetBox Rover is an awesome little stainless steel lunchbox for kids and adults alike. It has several compartments to keep food items apart, bento-style, while the two included round/lidded containers (one large, one small) are great for dipping sauces and/or yogurt.
Its reusable stainless steel construction is both sturdy and eco-friendly. It works perfectly for solid "finger foods" like sandwiches, fruits+veggies, chips, etc., but maybe not so great for salads with dressing (unless the inside of the box gets cleaned up immediately afterward).
There are a variety to choose from, each of which comes with a single-color carrying case and a set of magnets. Prices range from $40-$75.
For a more affordable (but less sturdy) option, check out the Lunchbots bentos.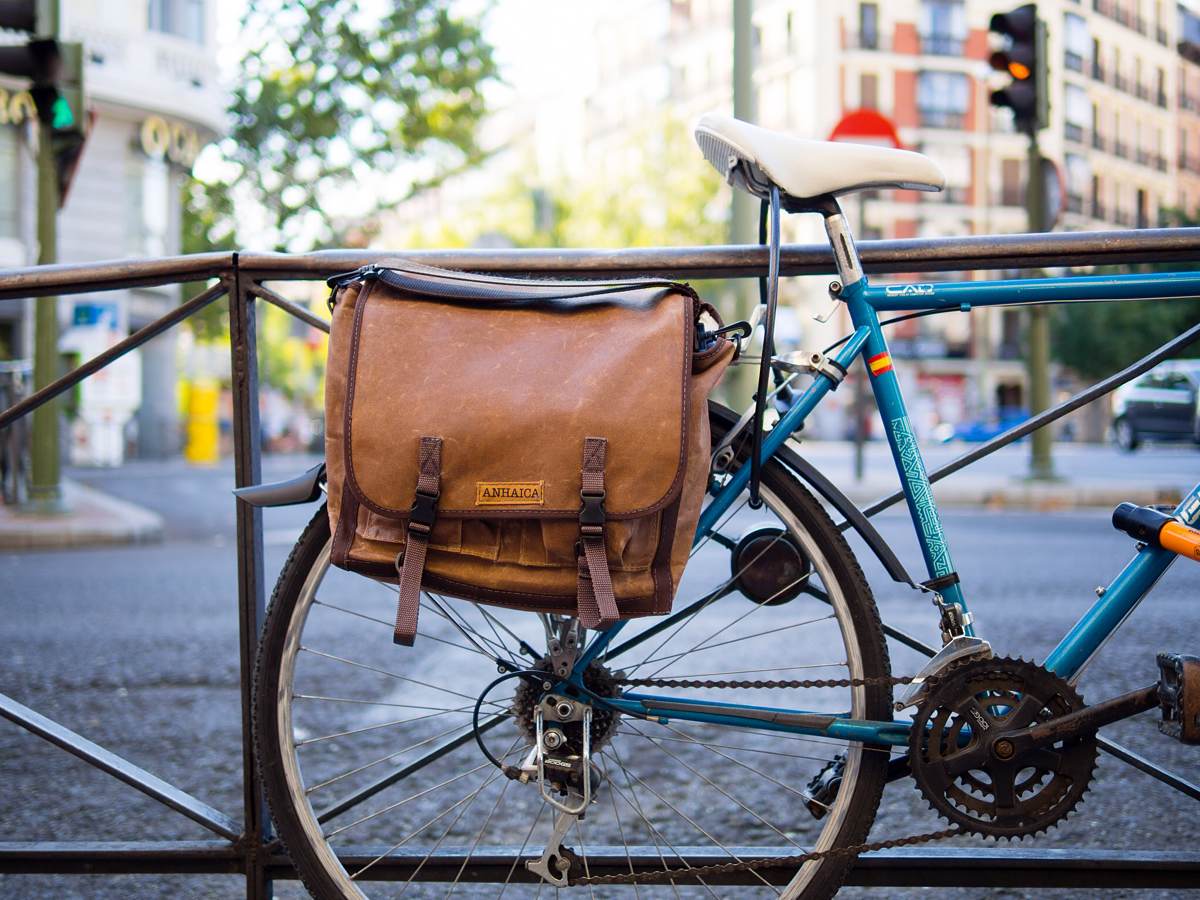 Photo credit: Álvaro Serrano. Be sure to also read the story behind the photo.
* * *
This waxed-canvas pannier by Anhaica Bag Works is a beautiful, versatile messenger bag for cyclists. It clips securely onto the bike's frame via MEC pannier clips, which are covered by a velcroed flap while the bag is unclipped and being used as a shoulder bag.
A layer of shatter proof ABS plastic stiffens the back of the bag and keeps it out of the bike's spokes. The top of the pannier is a simple flap enclosure, so it's not an ideal bag for inclement weather but works nicely the rest of the time.
Each bag is made to order in Tallahassee, Florida, and hand-waxed with locally sourced beeswax. Get it at Anhaica Bag Works for $170.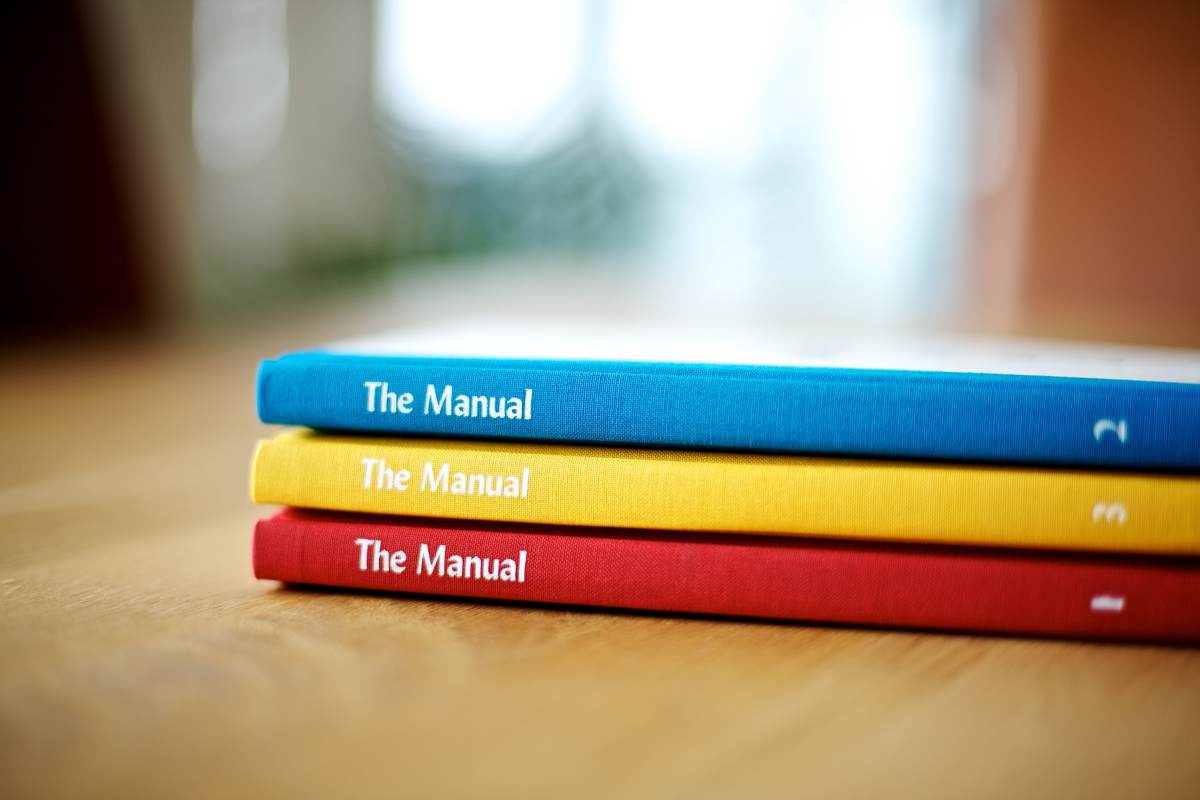 If you keep up with the web design world at all, you probably already know about The Manual, a design journal started by XOXO Fest cofounder Andy McMillan and with contributions from world-class designers like Frank Chimero and Ethan Marcotte.
Each printed edition—of which there are three thus far—contains stories about what it means to design for the web and the people who do it. Covering topics such as family, creativity, collaboration, storytelling, philosophy, and much more, these journals are truly a joy to read.
And now they're moving beyond print. The web edition has been made freely available for everyone to read, while the printed editions—along with new ebook and audiobook versions—are to be supported by a Kickstarter campaign and "pay if you want" subscriptions.
There are lots of neat things you can earn by supporting the Kickstarter campaign, so head over there and check it out. We would love to see such a cool indie-publishing project succeed.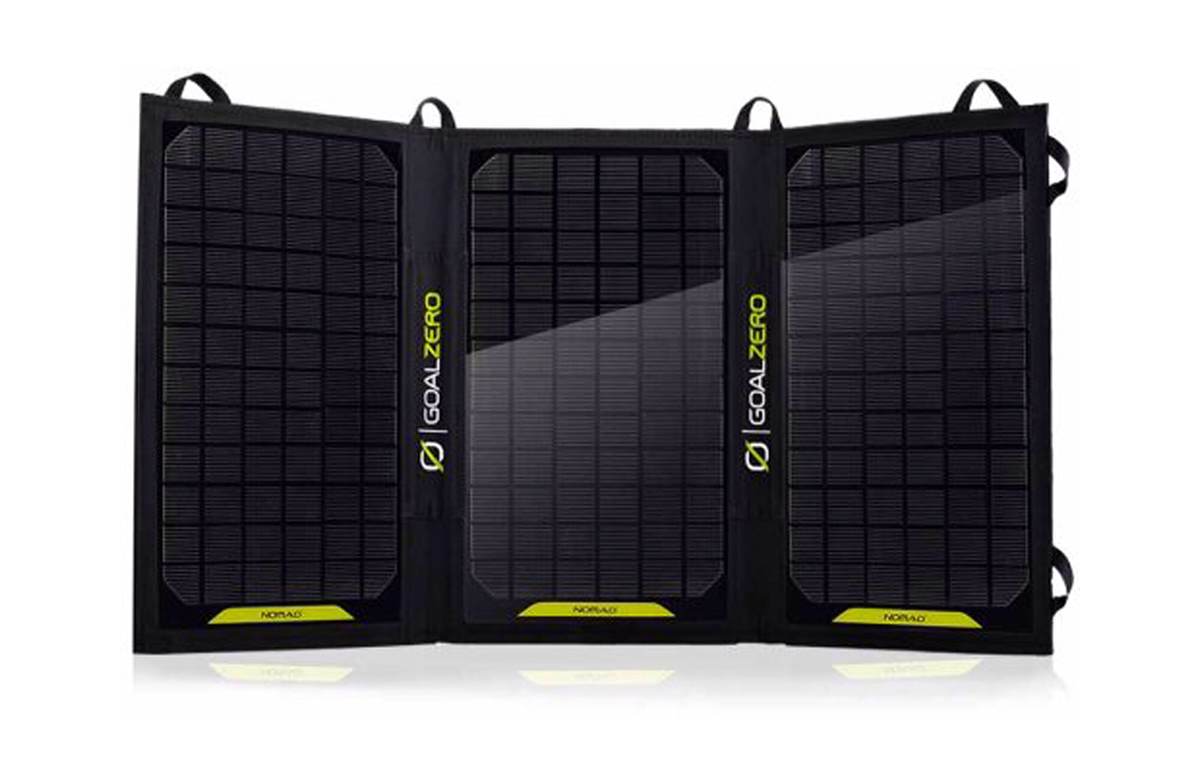 The Nomad 20 by Goal Zero is a portable, foldable solar panel with a max power capacity of 20 watts (hence its name) and multiple connector ports. It fits nicely into a backpack and is generally awesome for camping and other outdoor excursions.
In the span of an hour or so, it can charge most of an iPad mini's battery or about 2/3 of an iPad Air's. An iPhone 5s/5c is no problem at all, even while streaming music. I'm guessing the same will hold true for the iPhone 6.
It does not hold a charge though, so it's a good idea to pair a Nomad 20 (or Nomad 13 or Nomad 7) with Goal Zero's own Guide 10 USB Power Pack to charge your devices at night. What's really cool is you can chain multiple Nomads together for even more power.
Get the Nomad 20 on Amazon for $188.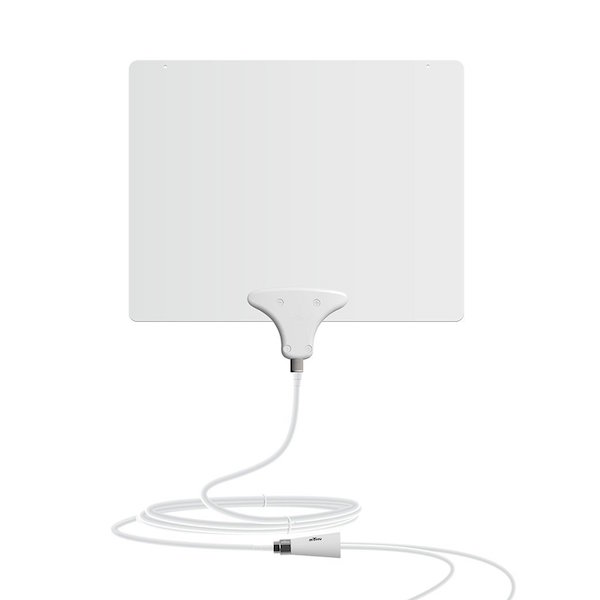 "Cutting the cord" is a big buzz word in the entertainment industry right now. People are cutting off their satellite and cable subscription in favor of using streaming services like Netflix and Hulu in order to save money. By adding the Mohu Leaf Indoor HDTV Antenna to your TV, you can likely get 5-6 HD quality channels for free (depending on where you live). I am using the amplified model and highly recommend it.
If you want to get an idea on what channels you can receive over-the-air, you can use AntennaWeb.
Get it on Amazon for $67.38.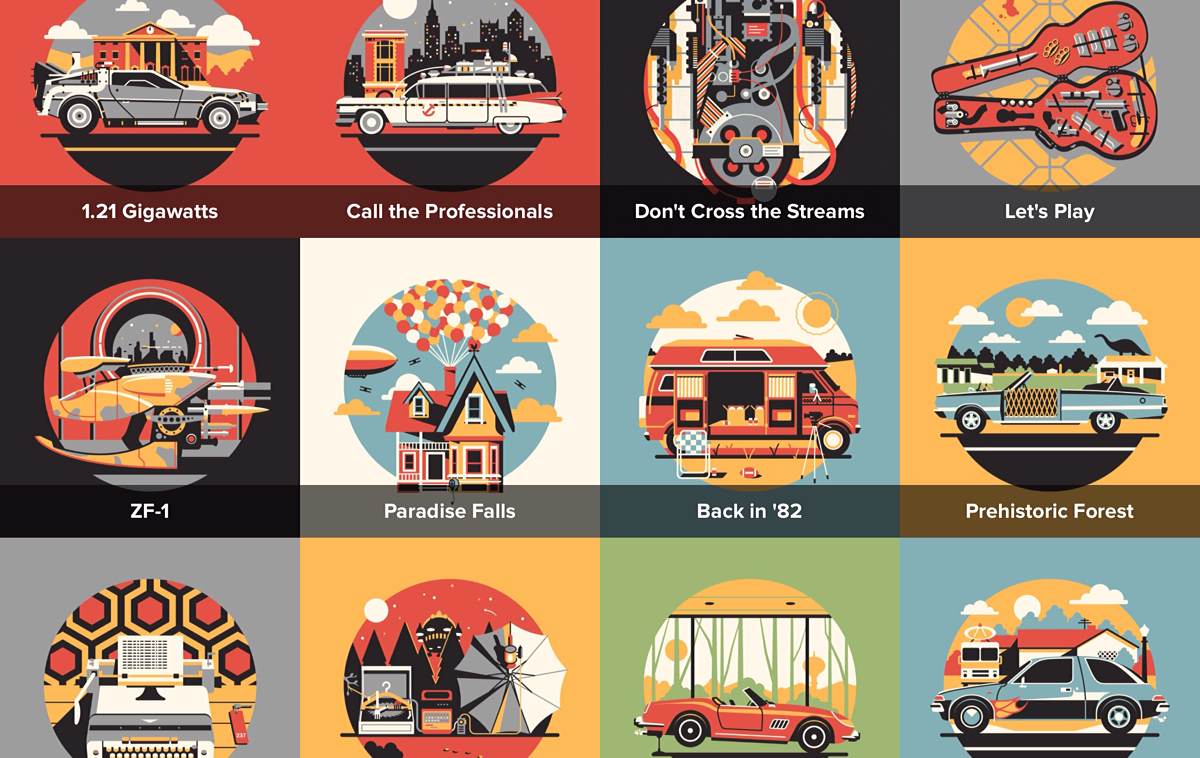 The idea behind the ICON project, as told by designers Nathan Goldman and Dan Kuhlken:
"Every film has one. A signature prop, set, or location. Something that, in a single image, can represent the entire movie.
With this in mind, they created 50 geometric prints of iconic places and things from various films and TV shows. Examples include Office Space, Groundhog Day, The Dark Knight Rises, Arrested Development, and many more.
Each print is 12″ x 12″ and costs $25. Since they only stocked 100 of each print, you'd better act fast if you want one. 12 of the 50—including the one for Pixar's Up—have already sold out.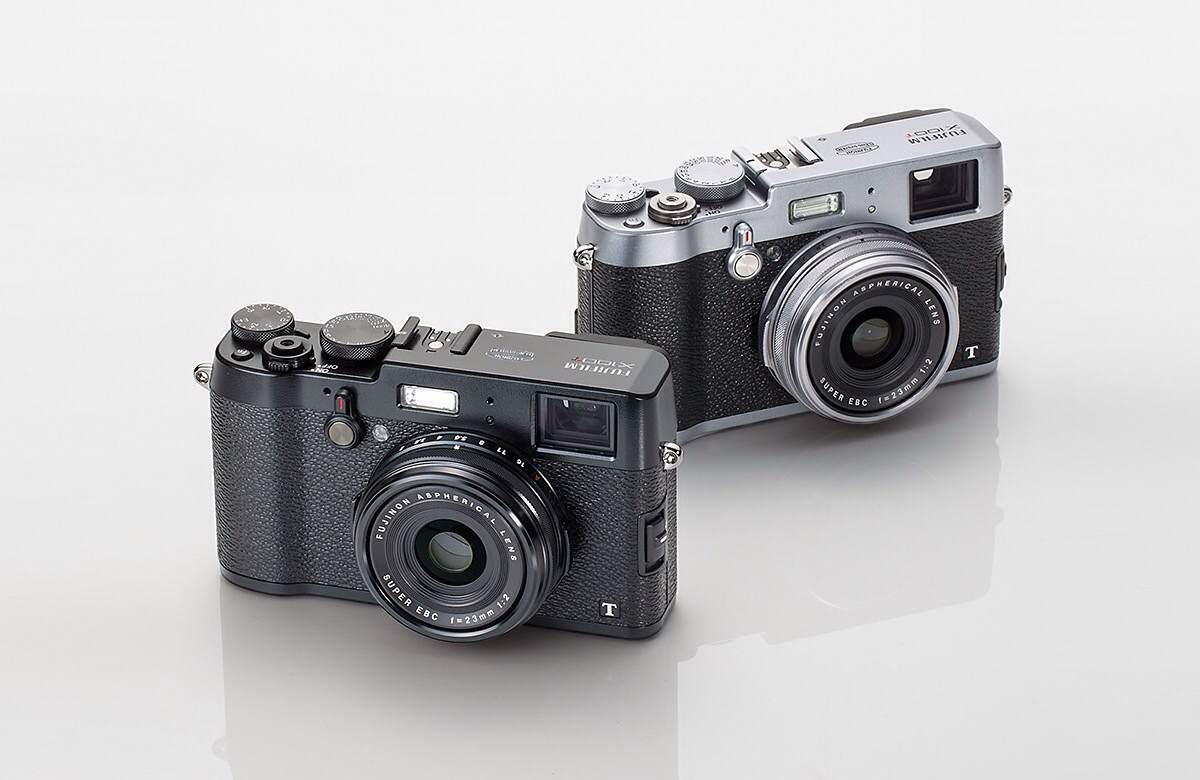 Fujifilm has announced their upcoming X100T camera, successor to 2013's widely beloved X100S. It's not so much a huge evolutionary leap as a well-considered refinement with significant improvements in all the areas that matter.
The most interesting new feature is the Digital Rangefinder, which is unlike anything I've ever seen. While looking through the optical viewfinder, you see a zoomed-in digital overlay of the focus point that adjusts for parallax in real-time. Also new is an electronic shutter mode, enabling the X100T to shoot silently at a mind-boggling max speed of 1/32000. As well as a modified aperture ring that moves in 1/3-stop increments rather than full-stops. There's even Wi-Fi support now!
As with the previous model, the X100T comes with a 23mm (35mm equivalent) f/2 prime lens and a 16.3-megapixel APS-C X-Trans CMOS II sensor.
The X100T is slated to release on November 30th, 2014 and can be pre-ordered now for $1300 in silver or black.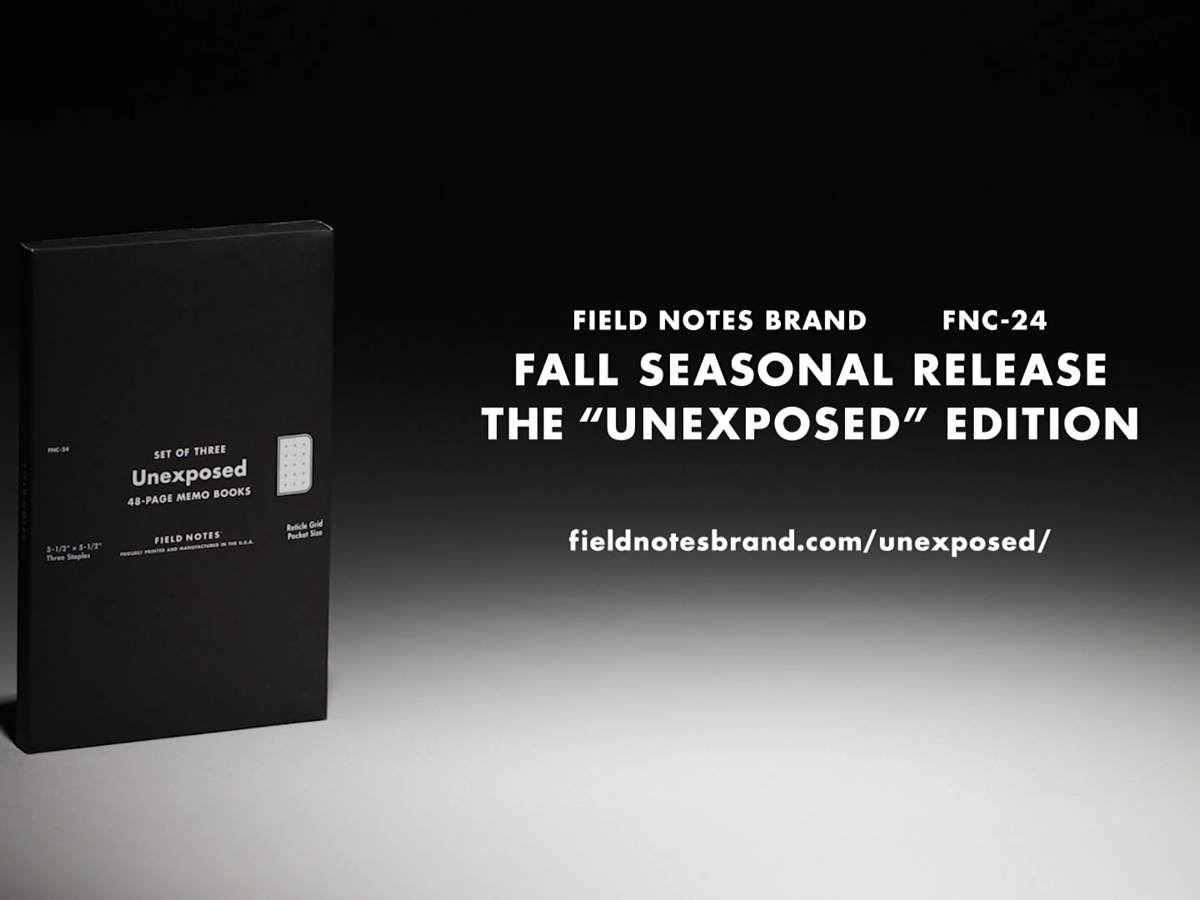 'Unexposed', the newest edition to the Field Notes COLORS lineup, is…well, a mystery. And that's by design. Every pack contains three randomly-selected-but-unique 5.5″ x 3.5″ memo books in an opaque black sleeve, each with 48 pages of reticle graph paper.
As for the covers? No one knows yet. All we know is there are six of them, meaning there are twenty possible combinations you could receive. If you want to collect all six covers, your best bet is to buy 16 packs, and even then it's not a guarantee. (Thanks to Andrew Kirk for doing the math.)
You'll have to watch their promo video to get the full story here. Just don't crank it up at work.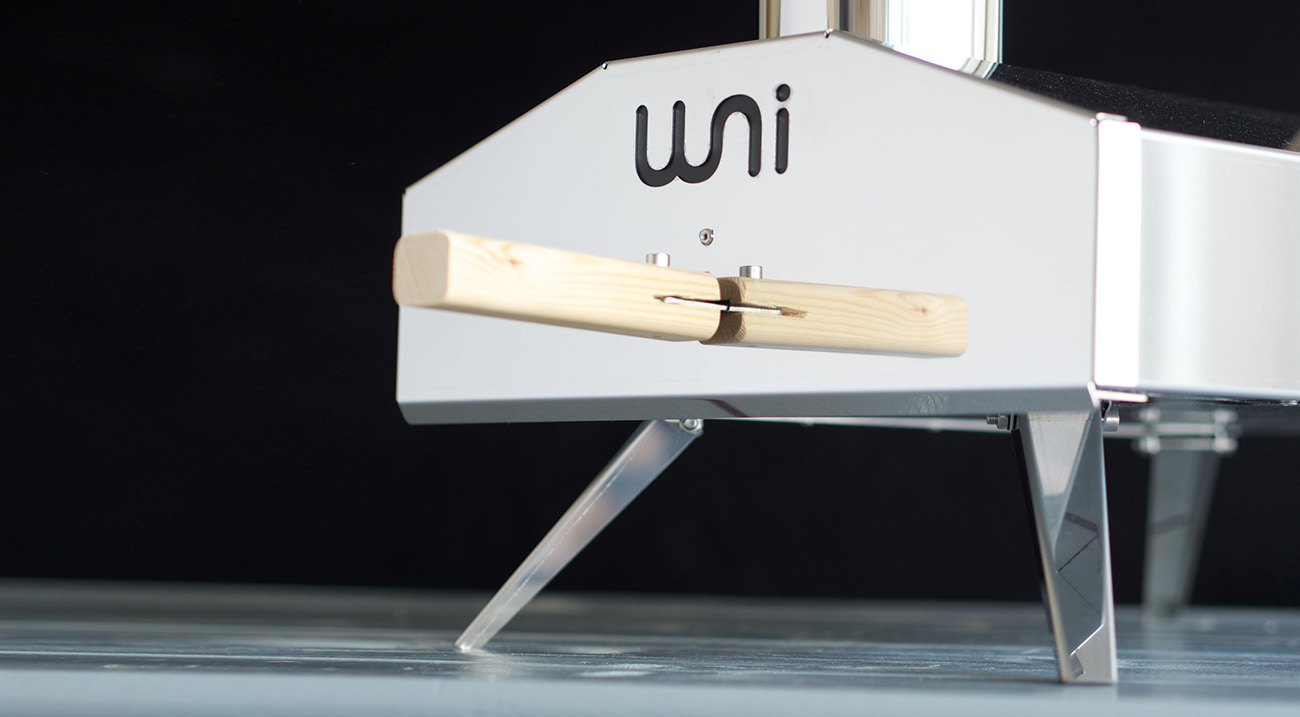 Welcome to the wood-fired revolution.
Uuni 2 is the definitive tool for your garden or outdoor kitchen this fall. At fraction of the cost of a traditional wood-fired oven, and with it's compact size, it blows the competition straight out of the water.
This is how it works:
Light it up, and it's ready to cook in 10 minutes
Prepare your home-made pizza, and put it in your Uuni
Your delicious wood-fired pizza is ready in just 2 minutes
And it's not just for pizza — you can cook all sorts of foods with it. Have a look on our website for examples of wood-fired foods we've made with it.
Order yours this week, and use the discount code 'thesweetsetup' to get $20 off your Uuni 2.
* * *
Our thanks to Uuni for sponsoring Tools & Toys to promote their new wood-fired pizza oven.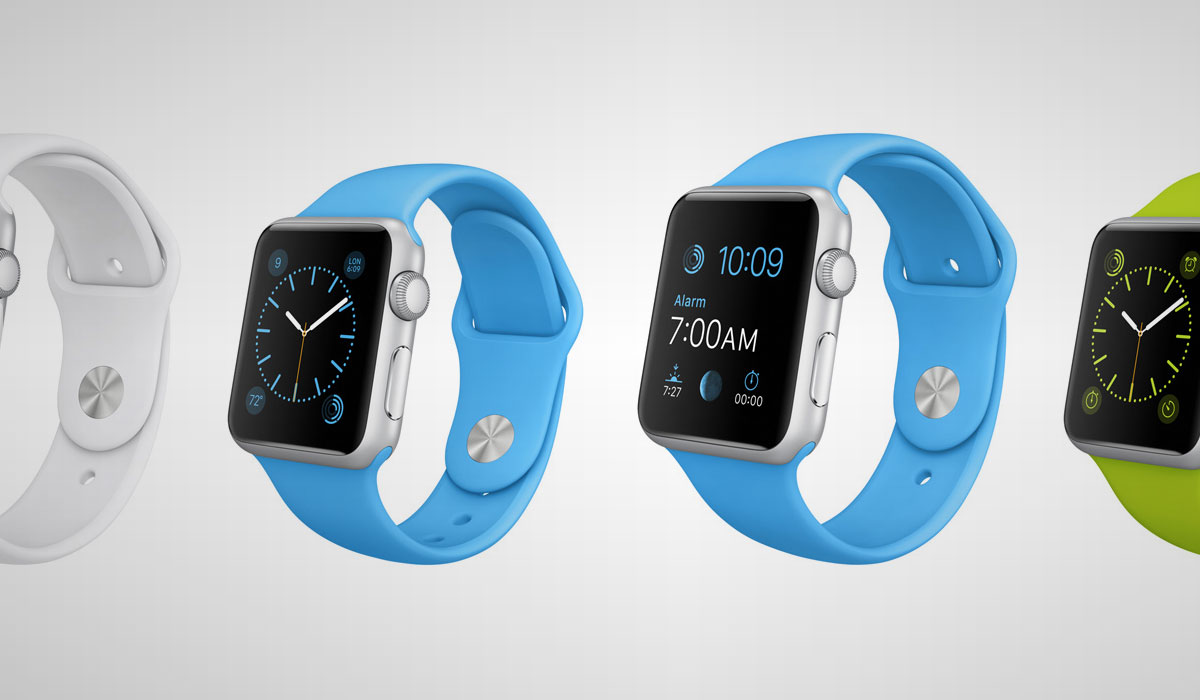 Even though nobody knew it was coming, we all "knew" it was coming. And today, it was announced: the Apple Watch. It comes in six different colors, including stainless steel, brushed aluminum, space gray, and rose gold. Each available in either 38mm or 42mm size for small or large wrists. The face made up of a sapphire crystal display, which is super tough and scratch resistant (second only to diamonds). It has a fancy input device called the digital crown that lets you navigate around the device without covering up the whole screen with your finger. It's accelerometer knows when you raise your hand to check the time and so it auto-
The Apple Watch can do quite a bit, from being a remote control for your Apple TV to being a digital drawing board between you and your friends to being the instigator of many conversations that start with: "Hey, is that the new iWatch Thingy?"
Its hallmark feature is, of course, related to health and fitness. It'll track your activity and workout routines, give you intuitive notifications that encourage you to stay active, stand up, and eat healthy, and it will even give you reward badges when you reach certain goals.
It'll cost $350 bucks, and require an iPhone 5, 5s 5c, 6, or 6 Plus. Alas, it doesn't ship until early next year. In the mean time, we'll have to get by with just our huge new iPhones.
More tools and toys on the next page →