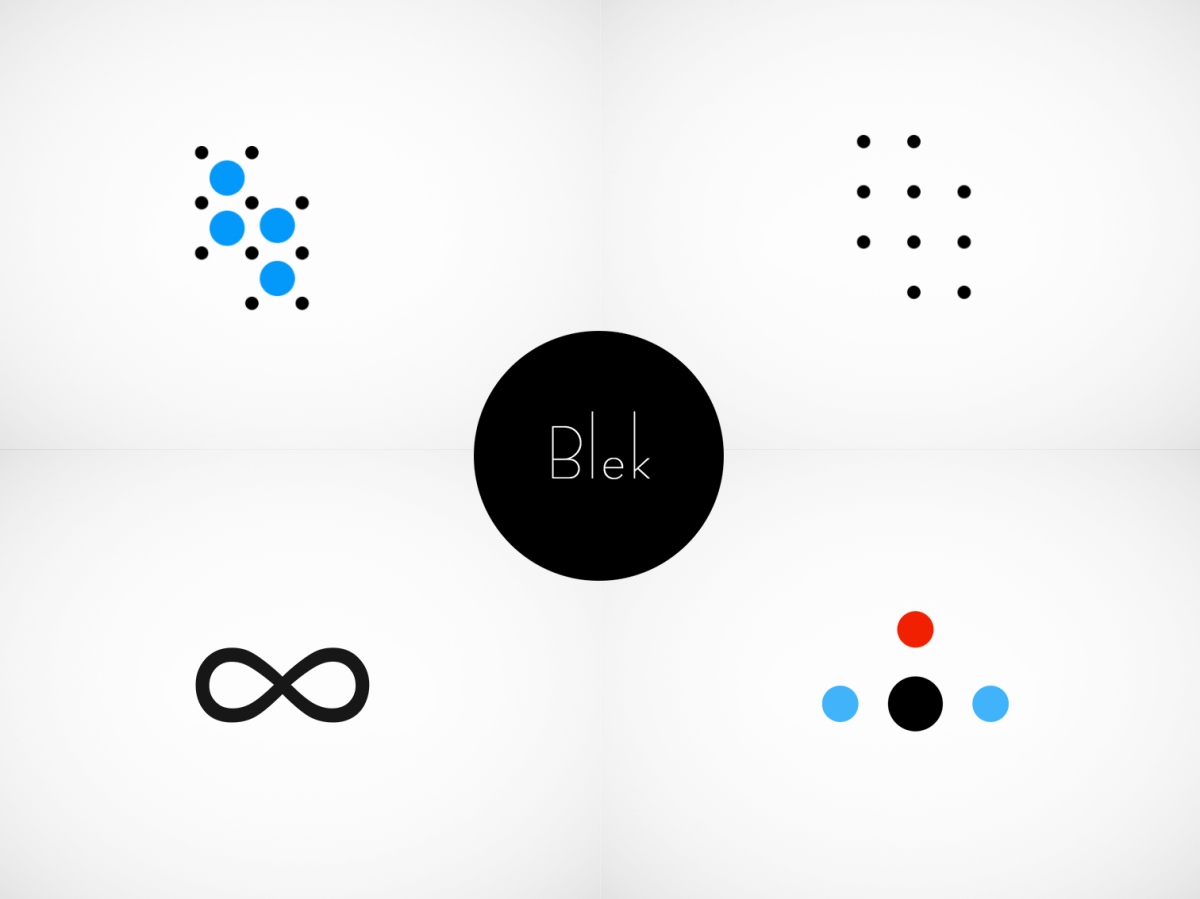 Blek is a game for iPhone and iPad that relies on your imagination to solve its puzzles. The goal seems simple enough—hit all the colored dots without touching the black ones—but exactly how you accomplish this is up to you.
Draw any line or shape with your finger, and it will repeat that motion in a pattern until the line leaves the screen, when it has successfully hit all the colored dots, or if it accidentally bumps into a black dot and gets eaten. The way this line gracefully swoops and swirls around the screen gives me some calligraphy vibes.
The game starts off pretty straightforward, but as you progress, the levels start getting esoteric. It's rarely frustrating though—even when I'm repeatedly failing a level (as of this writing I'm on lvl. 36), I'm still charmed by Blek's animations and sound effects.
Blek is just $3 on the iOS App Store.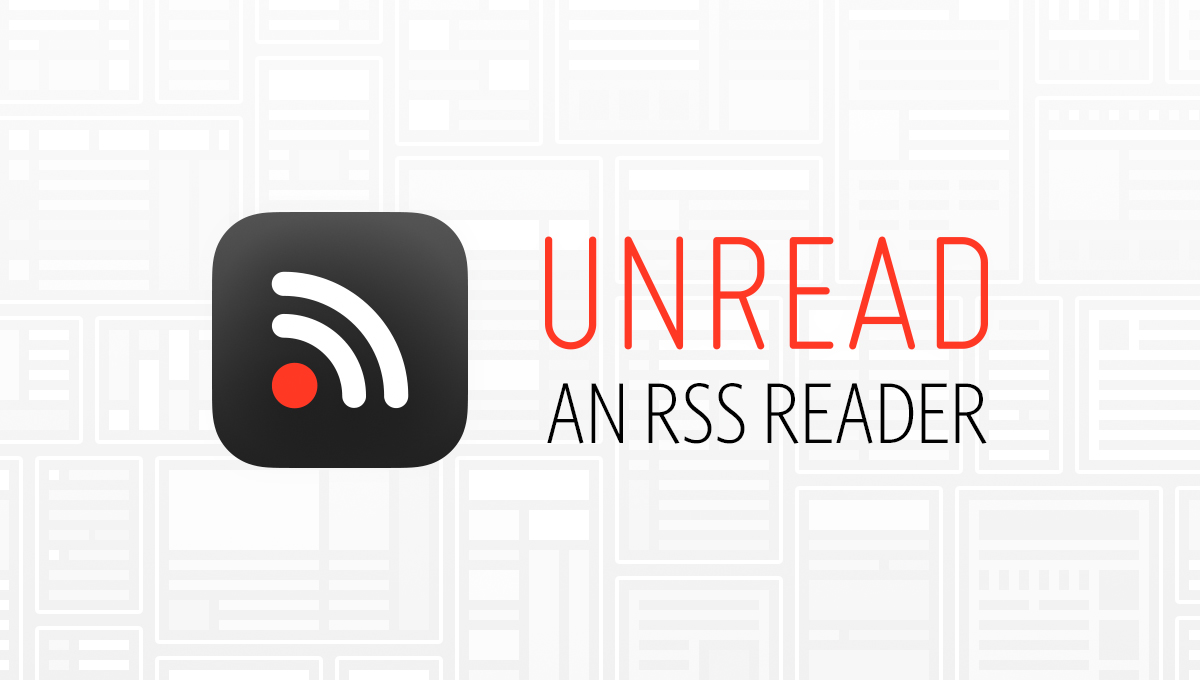 Rediscover your favorite independent writers with Unread for iPhone. Unread's relaxing, distraction-free design is unlike any RSS app you've used before. It now supports five popular RSS services: NewsBlur, Fever, Feedly, Feedbin, and FeedWrangler. With new features and a refreshed interface, now is a great time to find out how Unread can help you get back to a stress-free way of reading.
* * *
Our thanks to Unread for sponsoring the RSS feed this week. This app is the best way to read your RSS feeds from your iPhone. It is well-designed, enjoyable, and feature rich. And the latest version that's brand new includes some great updates.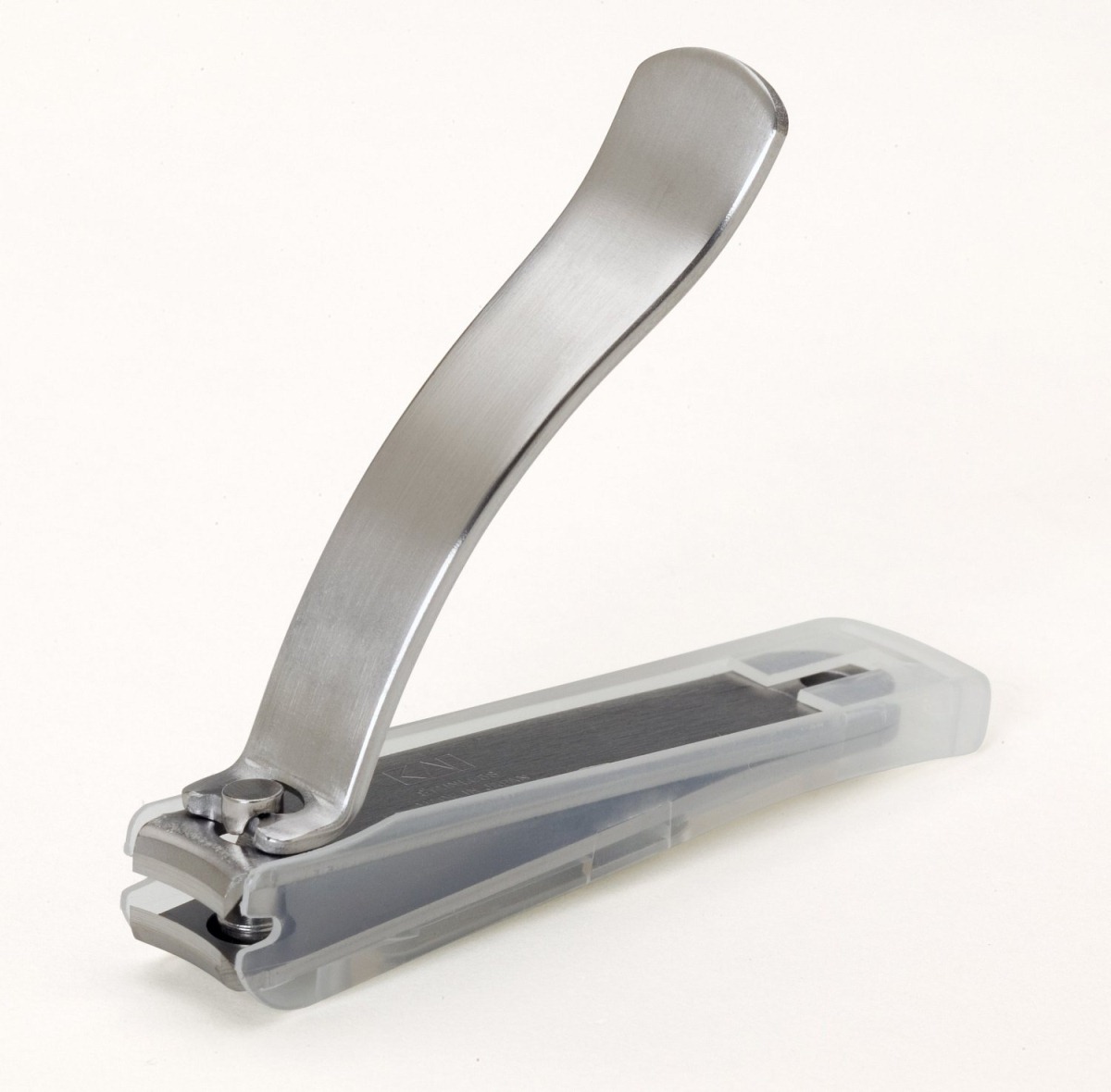 We mention a lot of fancy gadgets and whatnot around here, but sometimes it's good to think about the little things, like personal grooming. A common mistake I see people making is not taking care of the appearance of their nails—even people whose hands appear in close-up promo shots of iPhone apps (*shudder*).
The first step to fixing this problem is getting a good set of nail clippers. You can get a $1 set from a pharmacy, but you get what you pay for—they typically don't last long and will start rusting from even the slightest bit of moisture. I'd go with the Mehaz 660 nail clippers, which happen to be the top pick over at The Sweethome.
They're made from durable, brushed stainless steel, and won't rust nearly as easily as their cheap drugstore cousins. The blades are perfectly aligned and cut cleanly, so you won't be left with ragged nails that catch on your clothes. The ergonomic lever makes the clipping process easy, and a built-in compartment catches nail clippings for easy disposal.
The Mehaz 660 clippers are about $11 on Amazon, and well worth the price.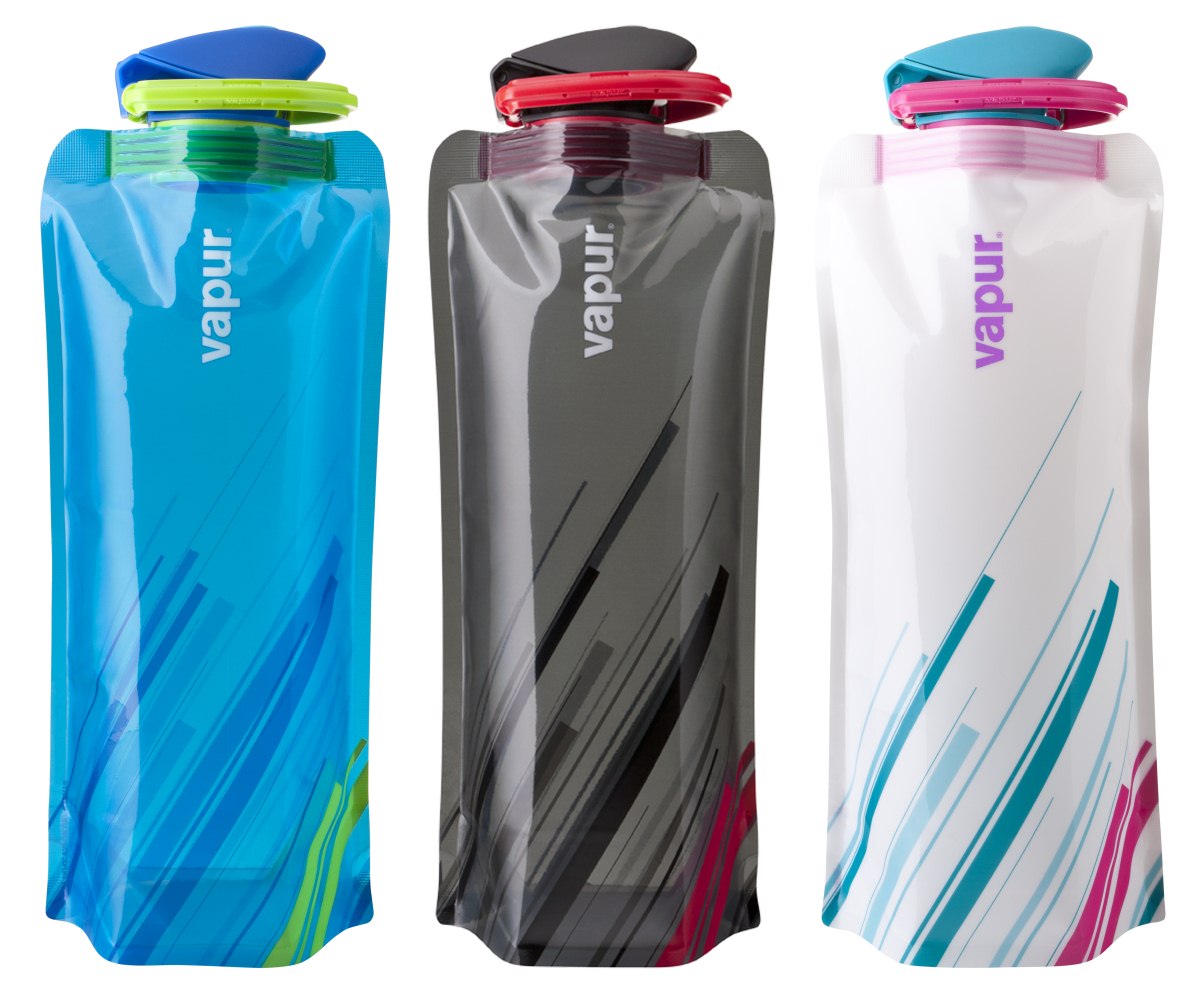 I'm the type of guy that likes to carry a water bottle wherever I go. I'm a lot less likely to go out and buy a sweet drink if I've got some water with me, and refilling the same bottle over and over helps me use fewer disposable containers.
That's why the Vapur Element collapsible water bottle is perfect for me. It squishes flat when not in-use, and can be folded and/or rolled for easy packing in a bag or suitcase. The wide mouth makes it easy to add ice, and since the bottle itself is essentially a plastic pouch, the whole thing can be put in the freezer and used as a makeshift ice pack later.
It's made from BPA-free polyethylene and nylon, which is dishwasher-safe and leaves no weird taste in your water. The flip-top cap allows for one-handed use, and has a built-in carabiner for clipping the bottle to your bag or belt loop.
The Vapur Element bottle is available in two sizes—0.7-liter ($10) and 1-liter ($12)—and in various colors.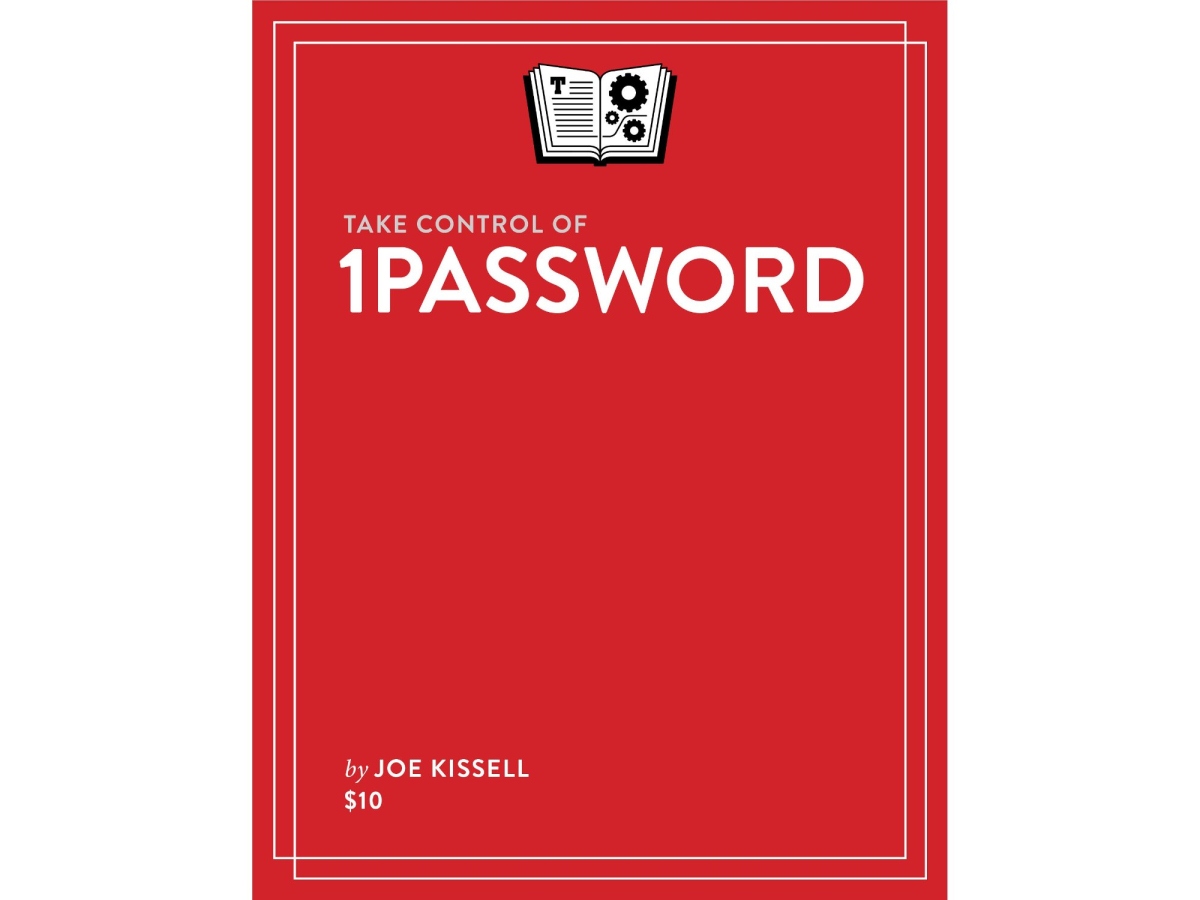 When I recently recommended 1Password, I mentioned a few of its features but there is so much more to the app than I could possibly cover here. That's why you should pick up a copy of TidBITS senior editor Joe Kissell's eBook, Take Control of 1Password.
In this book, Joe takes you from 1Password's initial setup and configuration all the way to becoming a 1Password master. You will learn some best practices when it comes to passwords in general, along with tons of tips and tricks for neat things you can do with 1Password on all its respective platforms.
Take Control of 1Password is available in Kindle format for $10. If you need other versions of the book—such as PDF or EPUB—you should buy it directly from Take Control Books.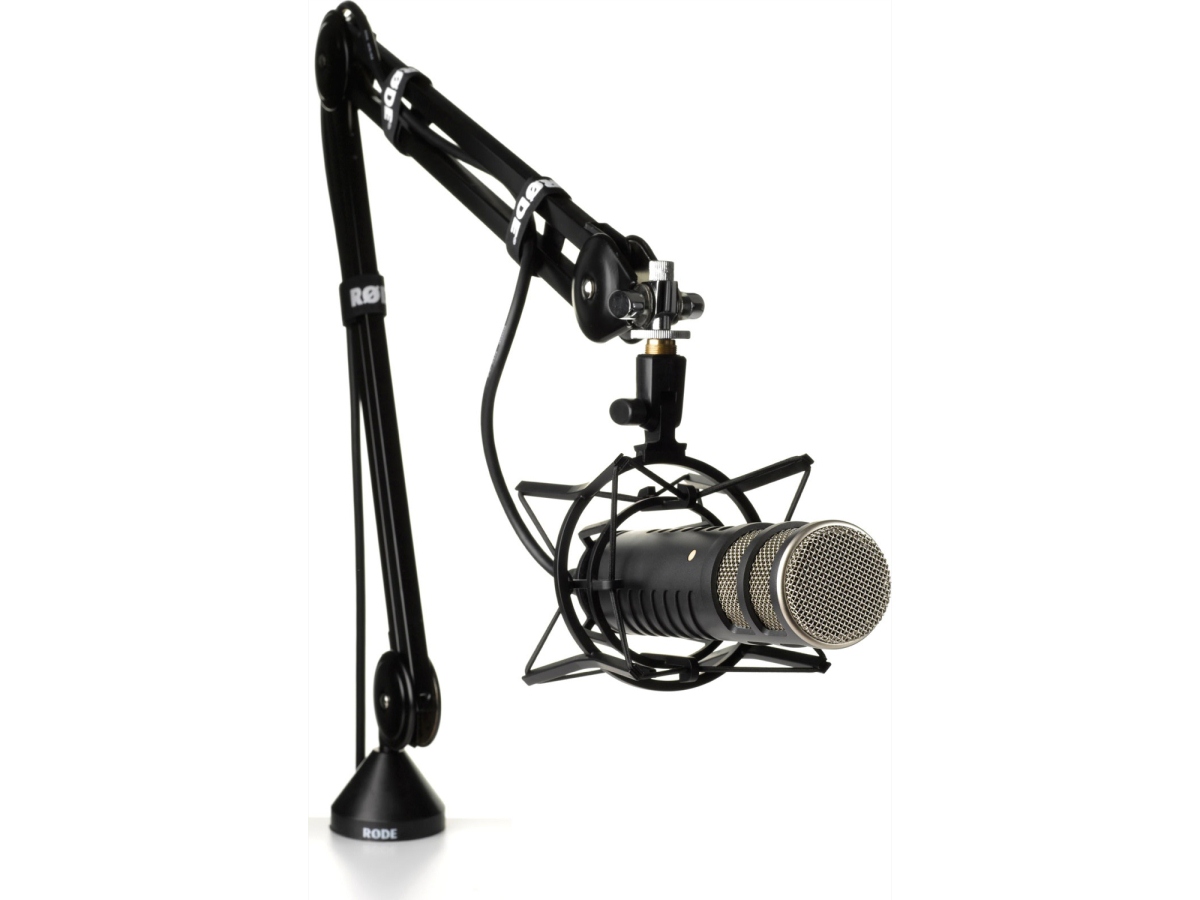 If you record podcasts with a RØDE Podcaster USB mic, you should consider adding the RØDE PSA1 boom arm to your setup.
After mounting to your desk, the PSA1 allows you to easily reposition your mic when needed, and also helps isolate it from noises you make while typing or moving around at your desk. It can rotate a full 360 degrees, and can reach up to 32.5″ horizontally and 33″ vertically from the base.
The PSA1 boom arm is $99 on Amazon. Add the RØDE PSM 1 shock-mount ($39) for even better noise isolation.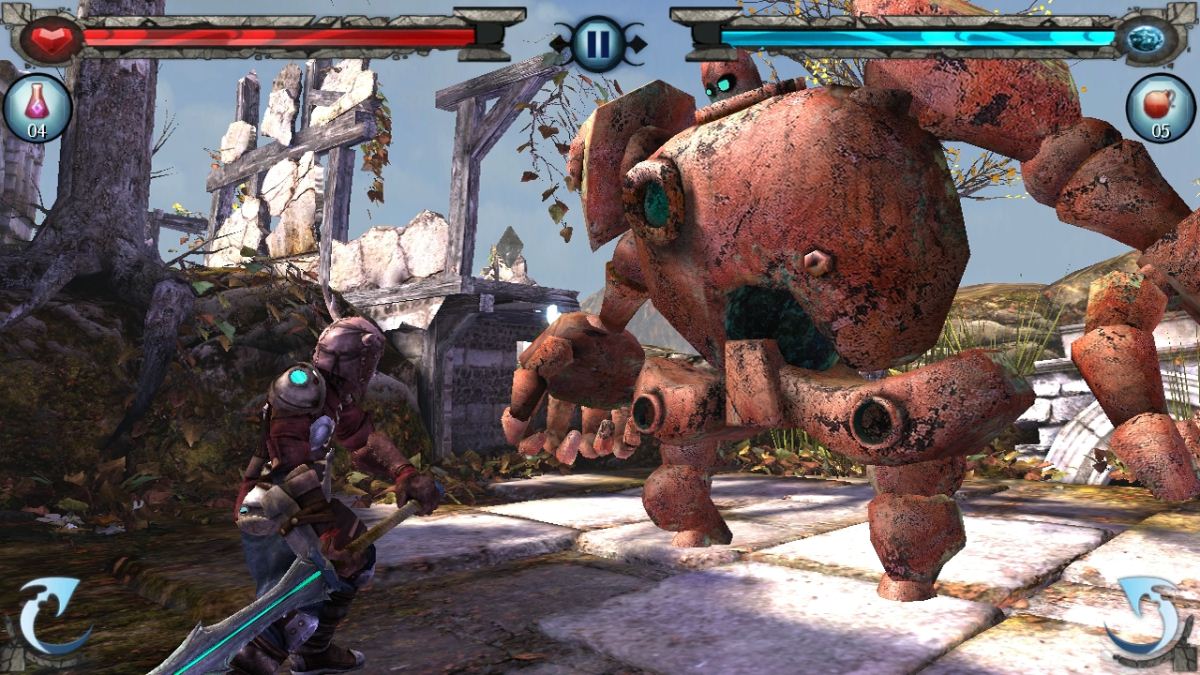 Horn, a Zelda-like game for iOS, is currently being featured as Apple's App of the Week (today being Friday, April 18th, 2014). It had been on my wish list for a while, and when the price suddenly dropped from $7 to free, I leapt at the opportunity.
I'm glad I did. This is a super fun and engaging game, with interesting characters, humorous voice acting, lush graphics (especially on a Retina iPad), and intuitive touchscreen controls. Rather than relying on a D-pad control scheme (which rarely works well on a touchscreen), you merely tap where you want your character to go. Swipe to move the camera around while roaming, and to swing your sword when battling monsters.
There are also lots of ways to customize your character, from forging your own weapons to crafting all sorts of costumes, each granting you various bonuses in battle. I will say that some of the game's puzzles can be a bit repetitive, but not so much that it's offputting.
If you like Zelda or adventure games in general, you should definitely download Horn, especially since it costs nothing as of this writing.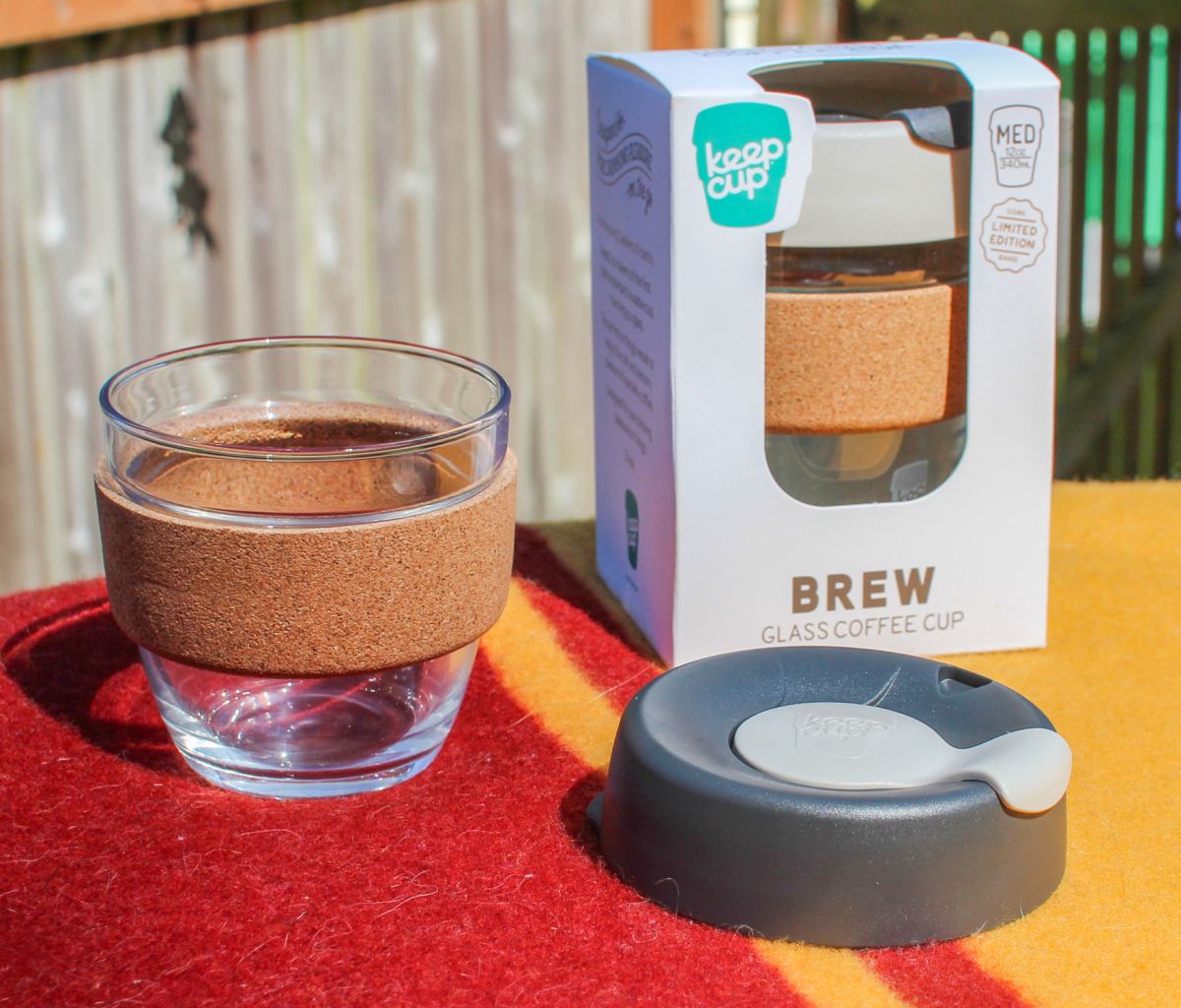 (Photo credit: Alex Bernson, Sprudge.com)
While we're on the subject of coffee, we should talk about an awesome vessel for consuming the stuff.
The KeepCup Brew—a brand-new glass version of the plastic KeepCup Original—is a reusable coffee cup that aims to do away with wasteful, disposable paper cups and look great doing it. If you frequently stop in for a quick cup at a local coffee shop or ever need to take your home-brewed coffee on-the-go, the KeepCup Brew is your friend.
Made from durable, fully-tempered soda lime glass and sporting a silicone thermal band around the middle, the KeepCup Brew also features a redesigned version of the original's eco-friendly plastic lid that makes it easier than ever to sip from and clean later. The colors of the lid, band, and plug can all be customized during the ordering process.
Small ($24): 8oz/227ml – The same size as a standard latte glass.
Medium ($26): 12oz/340ml — Comfortably supports an Aeropress.
The glass portion is microwavable (but not the lid, so leave it off!) and can even hold boiling water, although they don't necessarily recommend it in most cases.
To celebrate the launch of KeepCup Brew, they are offering a limited edition series that sports a cork band instead of silicone. It's a bit more expensive, costing $30 for the small and $32 for the medium.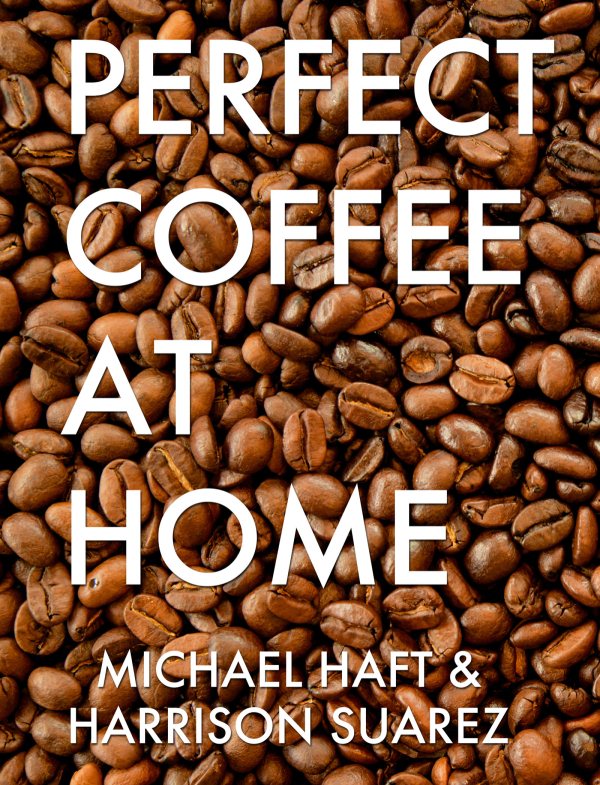 Perfect Coffee at Home, written by former U.S. Marines Michael Haft and Harrison Suarez and available only on the iBookstore for iPad, is all about the joys and methods of brewing an awesome cup—you guessed it—at home. They explain all the factors that go into every cup, and how you can tweak them step-by-step to get the best results.
Haft and Suarez have taken full advantage of iBooks' media capabilities here. The book is loaded with photos (some of which are interactive), audio snippets, nicely shot videos, illustrations by Ben Blake, and a jazzy soundtrack recorded by identical twins (and virtuosos) Peter and Will Anderson. It also covers all sorts of brewing methods: Aeropress, French press, pour over, Siphon pot, Technivorm, cold brew, and more.
These guys have written guest posts for The New York Times and The Atlantic, both of which are modified excerpts from the book. The first chapter of the book is also free to read on the iBookstore, so there are plenty of ways to sample their writing before buying the book.
Get Perfect Coffee at Home from the iBookstore for just $5, and take your first step towards brewing the perfect cup.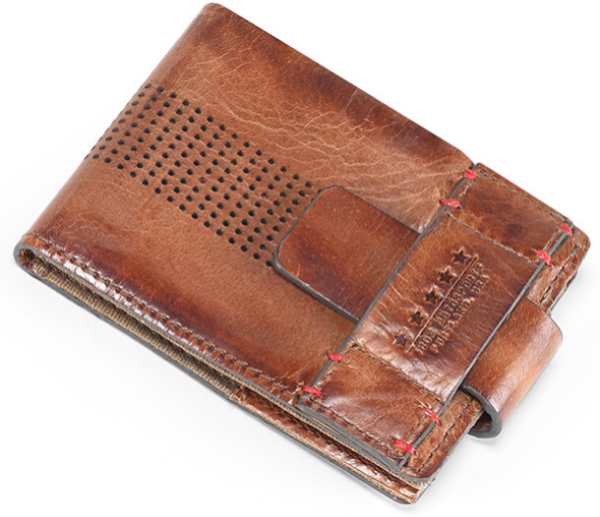 Not a lot needs to be said about the Navigator wallet. It's made from oiled Nissan leather and waxed canvas, has six internal card slots and a single cash slot, and most importantly, it looks great.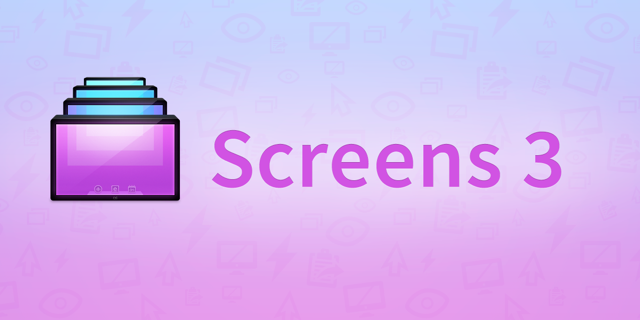 Screens 3 for Mac is a beautiful, yet powerful Screen Sharing and VNC client that lets you connect back to your Mac, Windows or Linux PC from the comfort of your living room, the corner coffee shop or anywhere in the world.
Screens 3 adds many new features and refinements that makes it the best VNC client for the Mac.
* * *
Our thanks to Screens 3 for sponsoring the RSS feed this week. On a personal note, this app truly is stellar. If you ever want to access your Mac from your iPad, or from another Mac, Screens is the way to do it.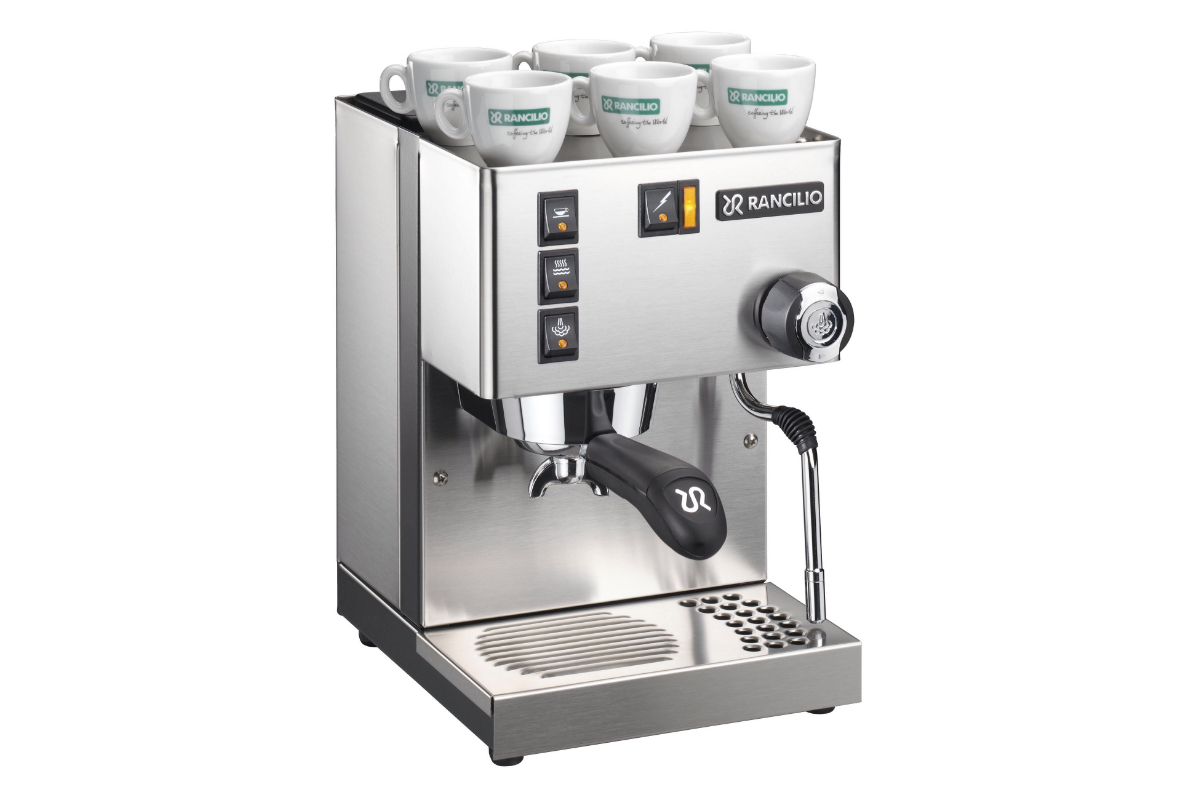 For serious coffee fanatics, having an espresso machine at home can certainly be an expensive affair. Most of us aren't world champion baristas though, and prefer not to break the bank to get our fix.
The Rancilio Silvia V3 is a commerical-grade machine that, in the right hands, will brew espresso on par with what you'd get at your favorite local coffee shop (emphasis on local; I'm not talking Starbucks here). It's not a fancy-looking machine, but under its simple, stainless steel exterior is a quality piece of equipment.
The Silvia V3′s boiler is forged from marine-grade brass, and it sports a chrome-plated brass group head and portafilter. The front-panel knob—which controls the steam wand—makes it easy* to create silky micro-foam for cappuccinos and macchiatos. The entire contraption is held together with a sturdy iron frame that won't fall apart in a year. This is a machine built to last, and is highly regarded in the home brewing community.
The Rancilio Silvia V3 is $690 on Amazon, a far sight cheaper than most home models but with comparable build quality.
* One thing to keep in mind: this is a single-boiler machine, so you won't be able to brew espresso and steam milk at the same time. I would recommend always steaming your milk before pulling shots. That's just the cost of having a relatively affordable machine.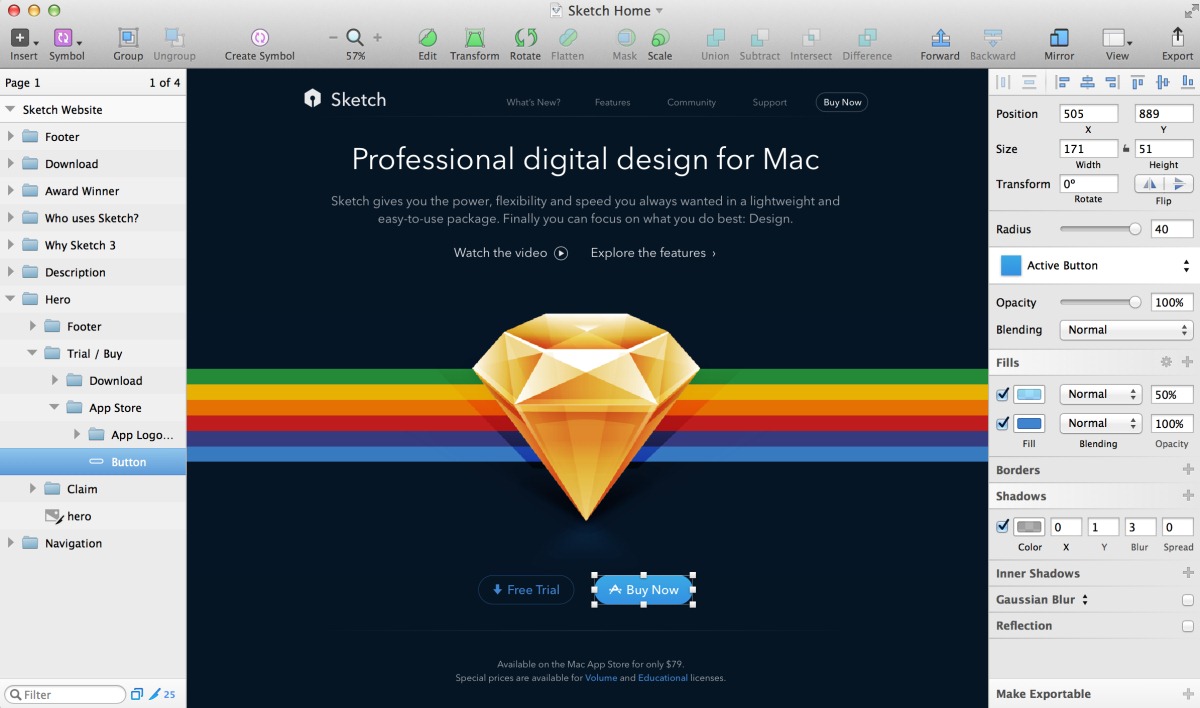 If there's one tool digital designers love to hate, it's Photoshop. It's ideal for editing photos and creating complex graphics, but not so much for designing user interfaces. Sketch is a Mac app specifically designed for building UIs, icons, CSS-friendly web elements, and much more.
Today, Sketch updated to version 3, bringing all sorts of new features with it such as "Symbols", which are reusable objects comprised of multiple layers. You can use them multiple times throughout a single design, and a change made to one automatically syncs to the rest.
Other new features include:
Text Styles and Layer Styles, redesigned and unified for a better experience
Redesigned inspector, giving you quicker access to everything
Automatic Slices, export layers directly, without needing to set up manual slices
Export multiple resolutions from a single slice, at any scale
Improved PDF, EPS and SVG importing and exporting
Speed, bug fixes and polish all around
Presentation Mode, go full screen and hide all controls, perfect for showing off designs
Improved bitmap editing with Magic Wand, Crop, Invert and Vectorize tools
Designs can be previewed live on your iOS device(s) with Sketch Mirror, a $5 companion app that operates via WiFi. For a limited time, Sketch can be purchased from the Mac App Store for $50. (The normal price is $80.)
Our friends over at The Prompt podcast have just put a t-shirt up for sale. They need to sell 40 of them in the next two weeks for the shirts to get printed, so if you enjoy their show as much as we do, head over to Teespring and help 'em out. Shirts are about $24 each.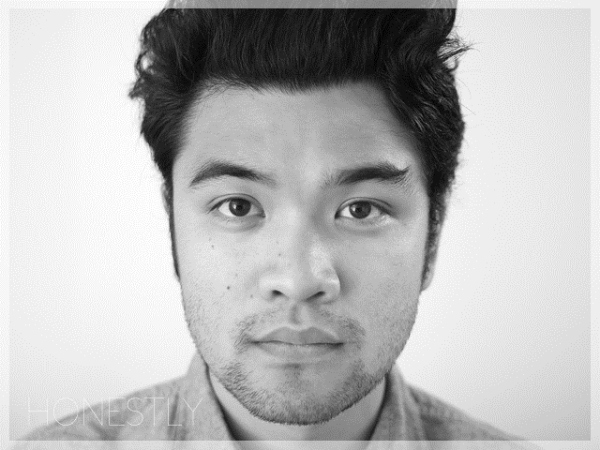 I don't often write about music albums, but it's kind of a chill Saturday for me and it feels fitting to mention my soundtrack at the moment, the recently-released Honestly by singer-songwriter Gabe Bondoc.
I've been following this guy on Youtube for a while—starting with this video, if memory serves—and I always enjoy his music, which is especially good for driving with the windows down. He's a wonderful, soulful singer and guitarist influenced by the likes of John Mayer and Jason Mraz. I think you guys will really dig his stuff.
You can buy Honestly on iTunes ($10) or on Amazon ($9). Also be sure to check out his 2012 album Timing, also on iTunes and Amazon.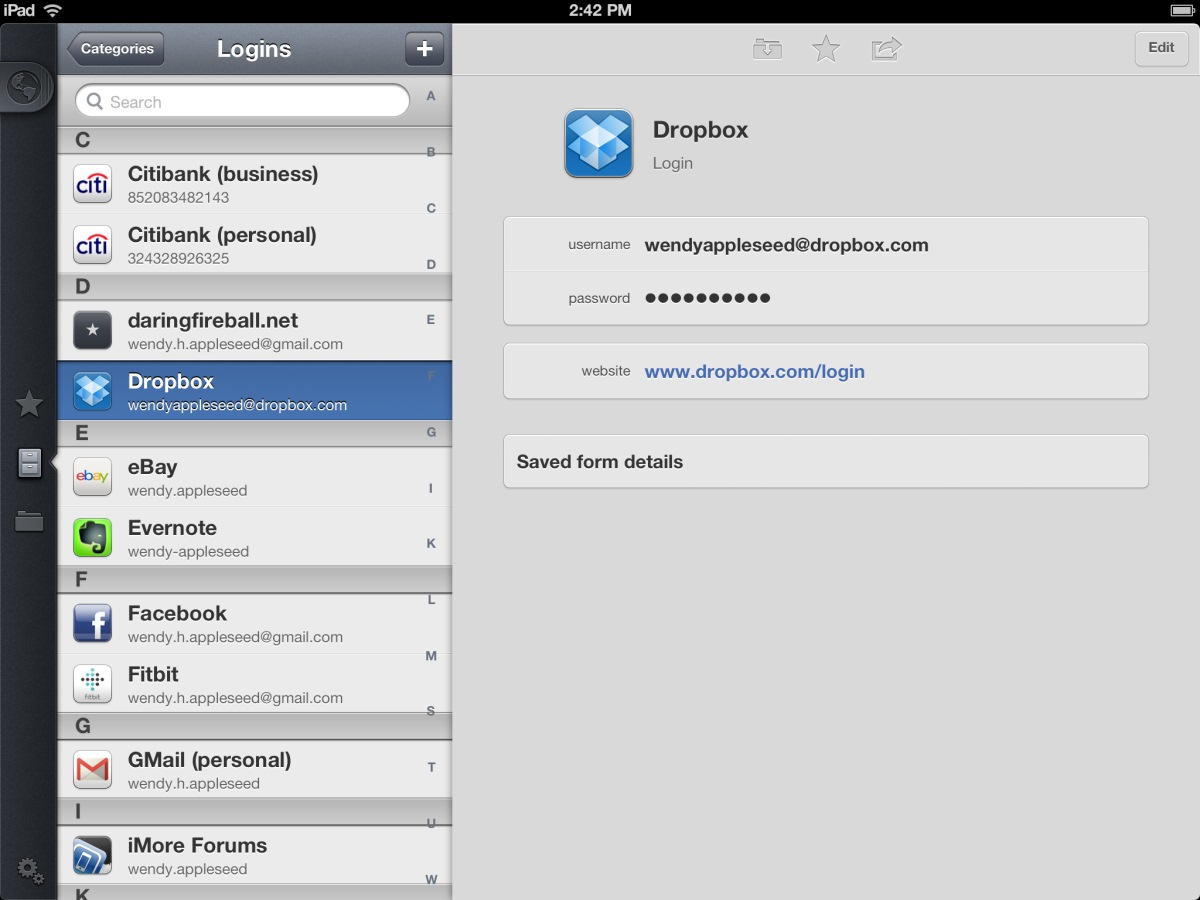 It's been over a year since we last mentioned 1Password on T&T. Given the recent discovery of the Heartbleed SSL bug that has people all over the internet changing their passwords, now seems a good time to remind everyone why 1Password is awesome.
Rather than memorizing a bunch of different, complicated passwords, most people opt to use a single login for everything. This is a terrible idea, of course—and I speak as someone who used to be guilty of it myself.
With 1Password, you still only have to remember a single password (hence the name), but it's only used for logging into your 1Password database, not your online accounts. 1Password stores all of your various logins, credit cards, and other personal information behind a secure wall that only your master password can open. It can also generate long passwords of varying complexity based on a "recipe" of your choosing.
On iOS, each login can be opened and auto-submitted within 1Password's own browser, or you may copy a specific password for use elsewhere. If you go the "copy" route, 1Password can clear the password from your clipboard after a specified length of time for security purposes (between 30 seconds and 5 minutes). The Mac app has a useful Security Audit feature for seeing which of your passwords are duplicates so you can easily change them.
1Password is $18 on the iOS App Store, while the Mac version is $50 for a single license. I recommend getting at least one version and using it to change all your passwords. There's simply no better way to manage your online security.
UPDATE: 1Password just announced on Twitter that they're offering a 50% discount across all platforms. Take advantage of it right now.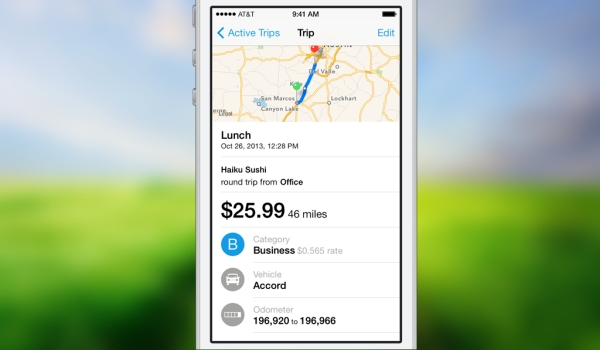 My wife runs her own dance school, which often requires us to leave town for competitions and performances. On those trips, we track our mileage and travel expenses for tax purposes. Nothing a simple notepad can't handle, but I am a nerd so I enjoy the extra bells and whistles of an app like Mileage Log+ for iPhone.
Made by the same people behind Launch Center Pro, Mileage Log+ lets you track individual trips by inputting various kinds of information: start and end locations (which ML+ will use to estimate the distance traveled), the purpose of the trip, the vehicle used, odometer readings, expense rates per mile, costs, dates and times, categories, and notes.
Trips you make frequently can be saved for quick and easy input later. All trips can be exported in PDF or CSV format, and your data can be synced/backed up via Dropbox. I'd like to see a notebook do that.
Mileage Log+ normally costs $10, but is down to only $3 for the next six days (ending on April 16th, 2014) as part of the StackSocial iOS Bundle sale.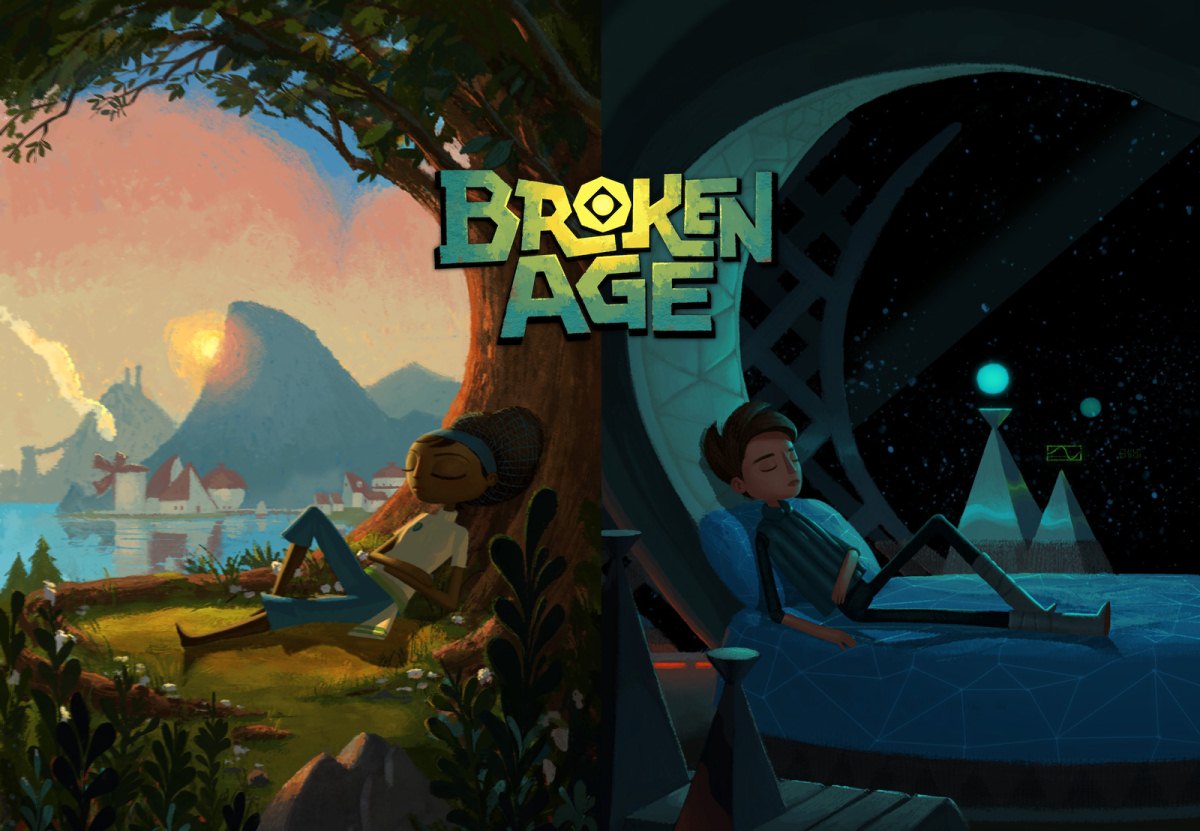 I've been a fan of Tim Schafer's games since I was a kid, especially Grim Fandango and Psychonauts. The guy is a fantastic storyteller whose games are often charming, humorous, and even a little strange (in the best way). Schafer's newest point-and-click adventure game for Mac and PC, Broken Age, proves that he hasn't lost his touch.
There are two teenage protagonists in Broken Age—Vella and and Shay—whom you can switch between at will.
Vella lives in Sugar Bunting, a town that occasionally sacrifices its maidens to appease a gigantic being named Mog Chothra. Just as she's about to be sacrificed, she wonders why they don't just solve the problem by eliminating the monster, and works to escape her fate.
Shay lives alone aboard an intergalactic spaceship, where he is coddled by an overbearing AI that forces him to eat the same food and perform the same activities, day after day after day. Bored of this existence, Shay seeks a way out of his colorful prison.
During their adventures, Vella and Shay meet an oddball assortment of characters and solve puzzles in order to progress. Their respective stories don't seem at all linked at first, but by the game's end you will see they are surprisingly intertwined. Keep in mind that this is only Act 1 of the game, with Act 2 expected to release later this year.
The writing is sharp, the voice acting is top-notch, the artwork is gorgeous, the soundtrack is lovely…I just can't find anything I dislike about Broken Age. You can buy the game alone for $25, or pay an extra $5 to include the soundtrack.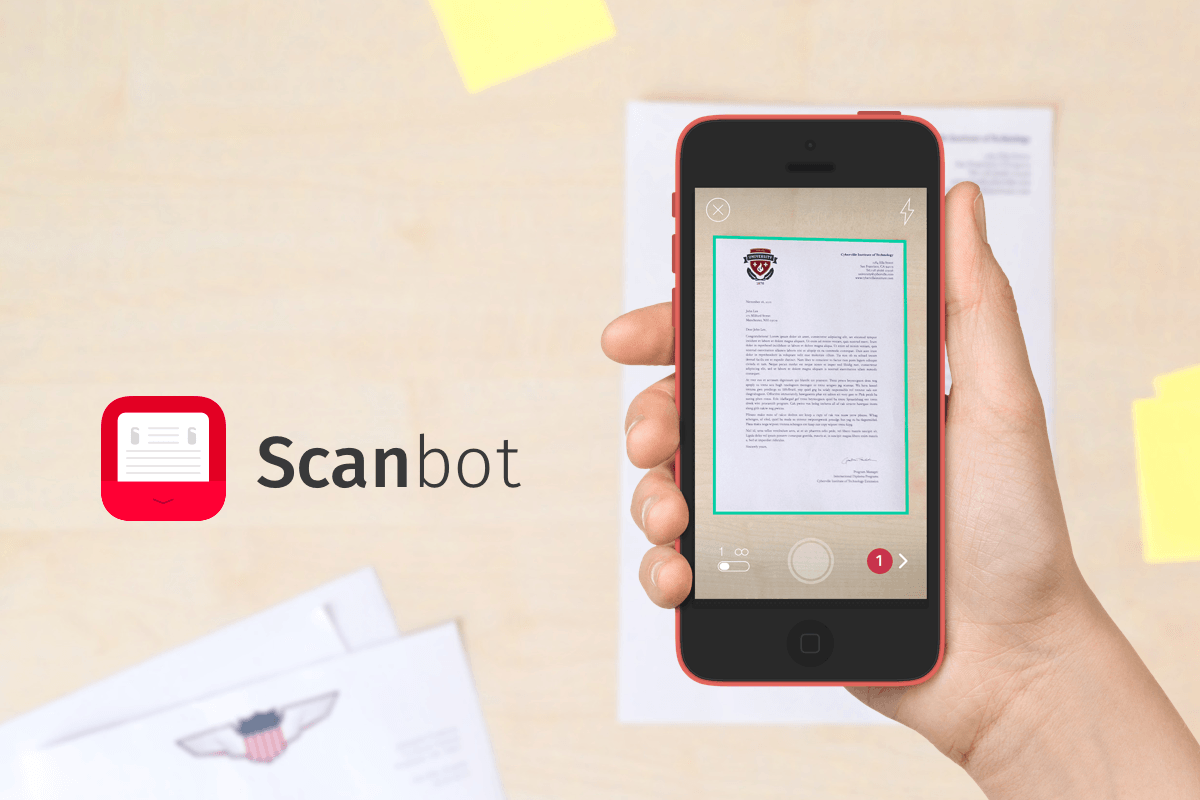 Scanbot is your premium mobile scanner app for creating high quality PDF or JPG scans of documents (incl. multi-page), receipts, business cards, meeting minutes, whiteboard notes, etc. Scans can be emailed, printed, or automatically uploaded to your favorite cloud drives such as Box, Dropbox, Evernote, Google Drive, OneDrive and Yandex.Disk. Scanbot features unique document detection technology, which makes high-quality scanning extremely easy and fast. With the integrated PDF editor your can edit your scans on the go.
Scanbot for iPhone and Scanbot for Android are available for an introductory price of $0.99.
* * *
*Our thanks to Scanbot for sponsoring the site this week. *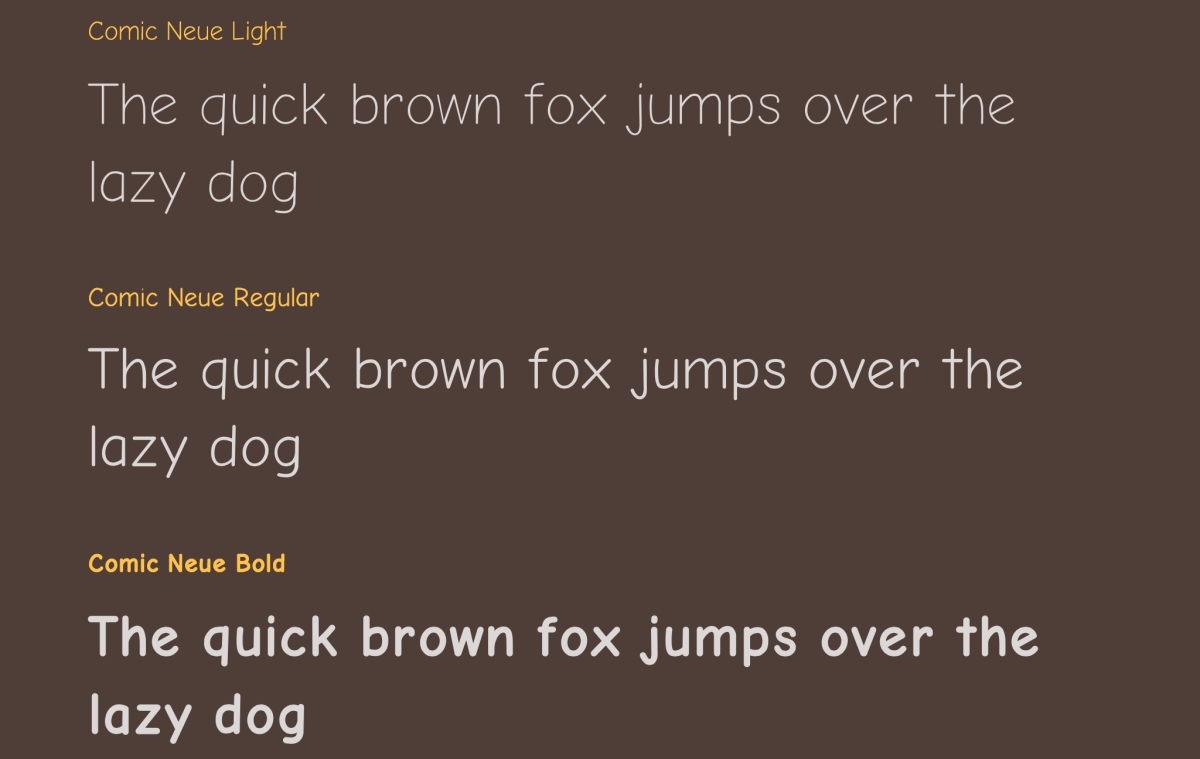 People have mixed feelings about Comic Sans. "Civilians" love the font for its casual handwritten look, while designers just love to hate it. Graphic designer Craig Rozynski decided he'd had enough of this divide, and designed a new typeface intended to make both camps happy: Comic Neue.
In Craig's own words:
"The squashed, wonky, and weird glyphs of Comic Sans have been beaten into shape while maintaining the honesty that made Comic Sans so popular. It's perfect as a display face, for marking up comments, and writing passive aggressive office memos."
If you'd like to give it a shot, Comic Neue is a free download.
More tools and toys on the next page →