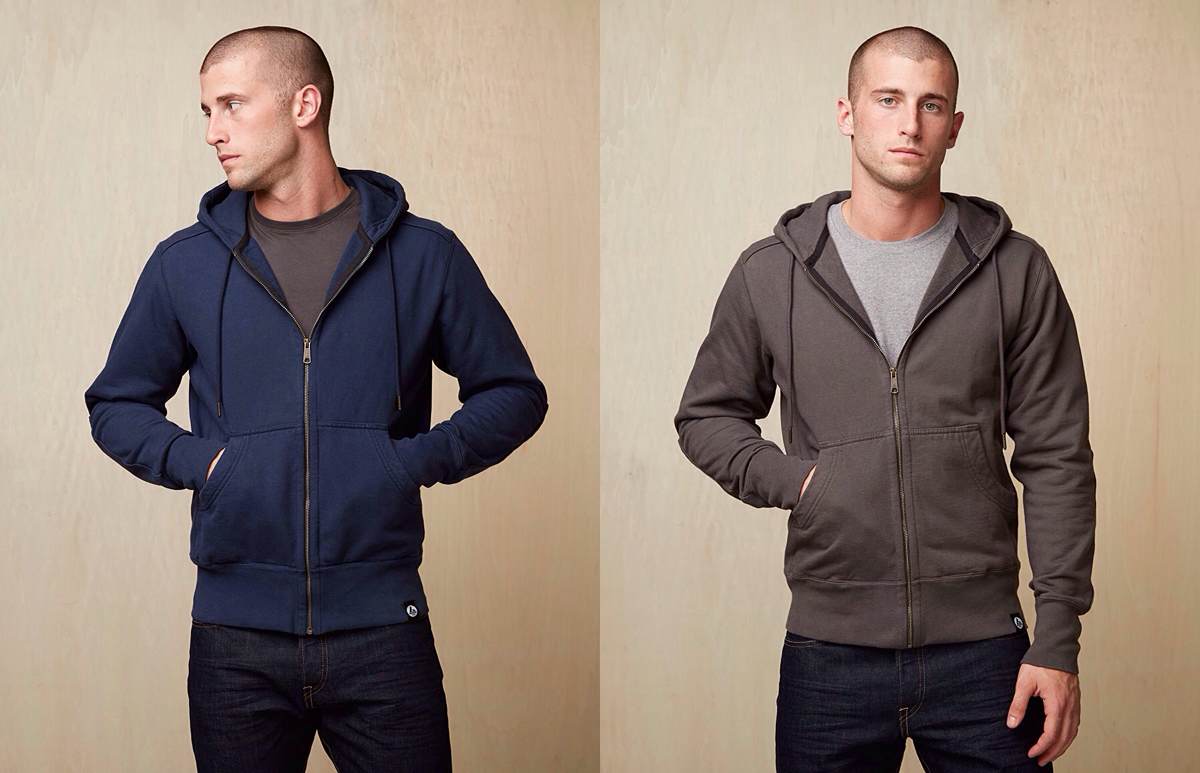 As anyone who knows me in real life can tell you, I love hoodies. When Autumn and Winter roll around, you will rarely find me not wearing one. The word on the street is that American Giant's full-zip hoodies are the best in the world—or at least in America.
I have yet to see for myself if these claims are true, but after doing a lot of reading, I've yet to come across a review that isn't glowing. Everyone touts its durability, well-fitted comfort, and thoughtful design details—for example, the stretchy side panels and reinforced elbow fabric.
Of particular note to me is that American Giant hired a former industrial designer from Apple, Philipe Manoux, to be their creative director. He poured his attention into every detail of the hoodie's design, from construction to drawstring color. That's the kind of design I can get behind.
The hoodie is $89 at American Giant and comes in a variety of colors. (Pictured above are Navy and Phantom Grey.)

PDFpen Scan+ offers scanning and OCR from your iPhone and iPad.
Scan directly from your iPhone or iPad camera.
Batch scanning is quick with post-process image editing.
Scan cropping is fast and precise.
With the new PDFpen Scan+ 1.4, you can automatically upload scans to Dropbox or PDFpen's iCloud storage.
After OCR, preview the results, then copy the text for use elsewhere.
Share your scanned PDF, with embedded OCR text, by email or to your favorite cloud service.
PDFpen Scan+ is universal. It works on both your iPhone and your iPad, and it's available on the App Store.
* * *
My thanks to Smile Software for again sponsoring the site this week.

If you need to run Windows applications on your Mac, VMware Fusion is one of the best options out there. I've been using it since it first came out and, I continue to upgrade each year. Some of the notable features of version 7 are:
Yosemite support (as a host computer or inside a virtual machine)

Windows 8.1 support

Increased app nap support for better power efficiency

Retina display optimization
If you are upgrading from version 5 or 6, it's only $49.99. For new customers, it's $69.99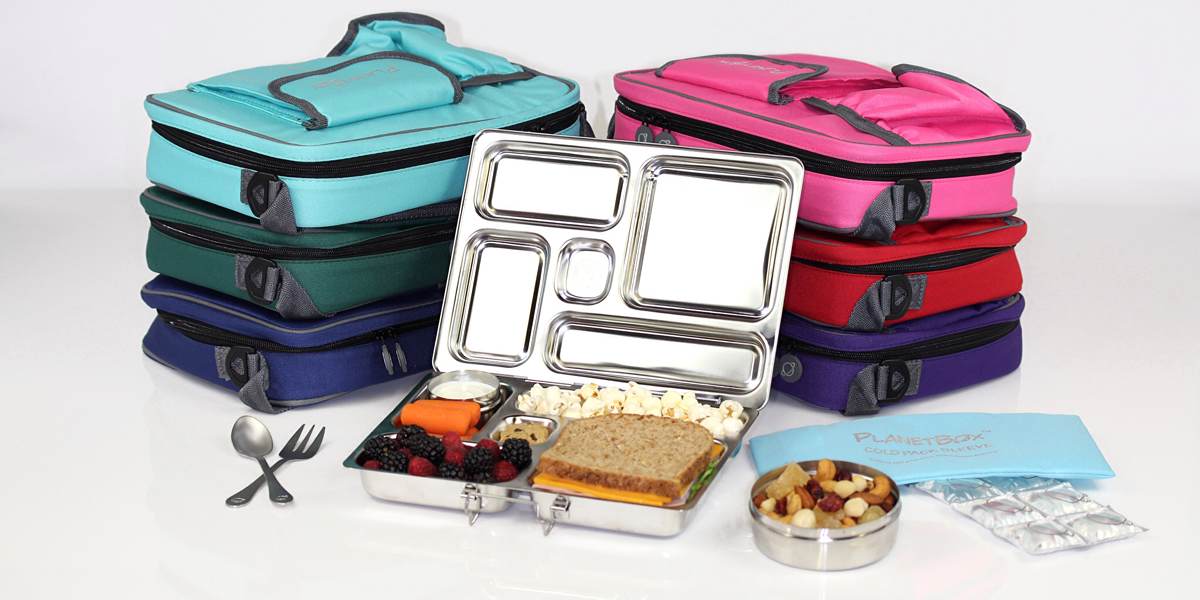 The PlanetBox Rover is an awesome little stainless steel lunchbox for kids and adults alike. It has several compartments to keep food items apart, bento-style, while the two included round/lidded containers (one large, one small) are great for dipping sauces and/or yogurt.
Its reusable stainless steel construction is both sturdy and eco-friendly. It works perfectly for solid "finger foods" like sandwiches, fruits+veggies, chips, etc., but maybe not so great for salads with dressing (unless the inside of the box gets cleaned up immediately afterward).
There are a variety to choose from, each of which comes with a single-color carrying case and a set of magnets. Prices range from $40-$75.
For a more affordable (but less sturdy) option, check out the Lunchbots bentos.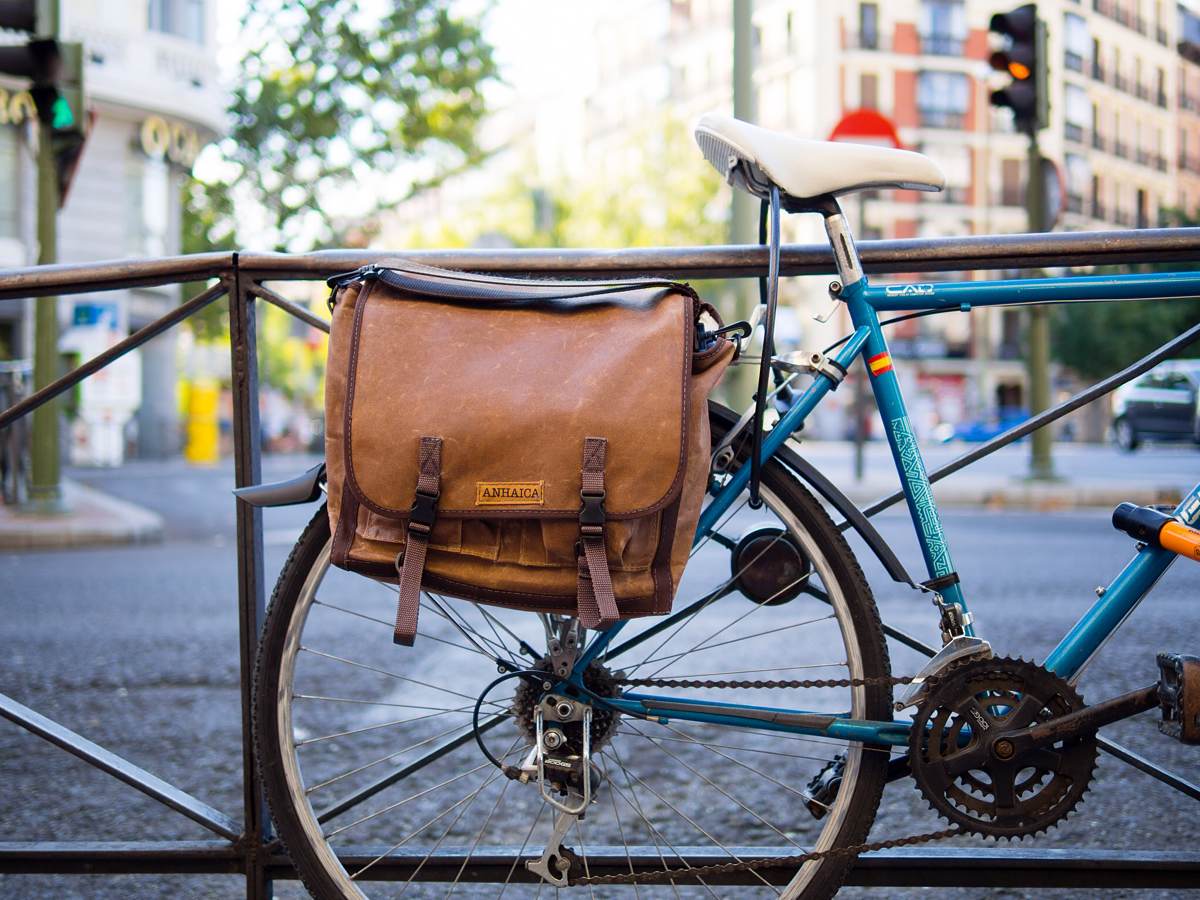 Photo credit: Álvaro Serrano. Be sure to also read the story behind the photo.
* * *
This waxed-canvas pannier by Anhaica Bag Works is a beautiful, versatile messenger bag for cyclists. It clips securely onto the bike's frame via MEC pannier clips, which are covered by a velcroed flap while the bag is unclipped and being used as a shoulder bag.
A layer of shatter proof ABS plastic stiffens the back of the bag and keeps it out of the bike's spokes. The top of the pannier is a simple flap enclosure, so it's not an ideal bag for inclement weather but works nicely the rest of the time.
Each bag is made to order in Tallahassee, Florida, and hand-waxed with locally sourced beeswax. Get it at Anhaica Bag Works for $170.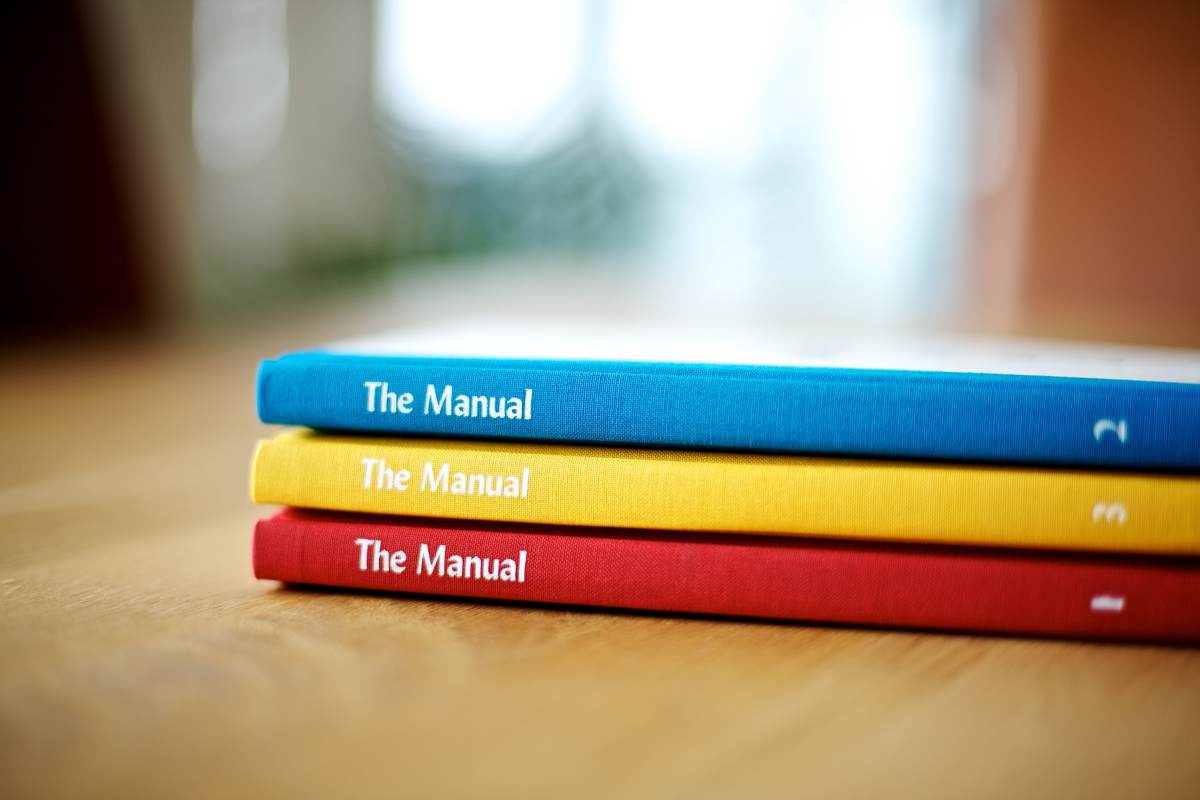 If you keep up with the web design world at all, you probably already know about The Manual, a design journal started by XOXO Fest cofounder Andy McMillan and with contributions from world-class designers like Frank Chimero and Ethan Marcotte.
Each printed edition—of which there are three thus far—contains stories about what it means to design for the web and the people who do it. Covering topics such as family, creativity, collaboration, storytelling, philosophy, and much more, these journals are truly a joy to read.
And now they're moving beyond print. The web edition has been made freely available for everyone to read, while the printed editions—along with new ebook and audiobook versions—are to be supported by a Kickstarter campaign and "pay if you want" subscriptions.
There are lots of neat things you can earn by supporting the Kickstarter campaign, so head over there and check it out. We would love to see such a cool indie-publishing project succeed.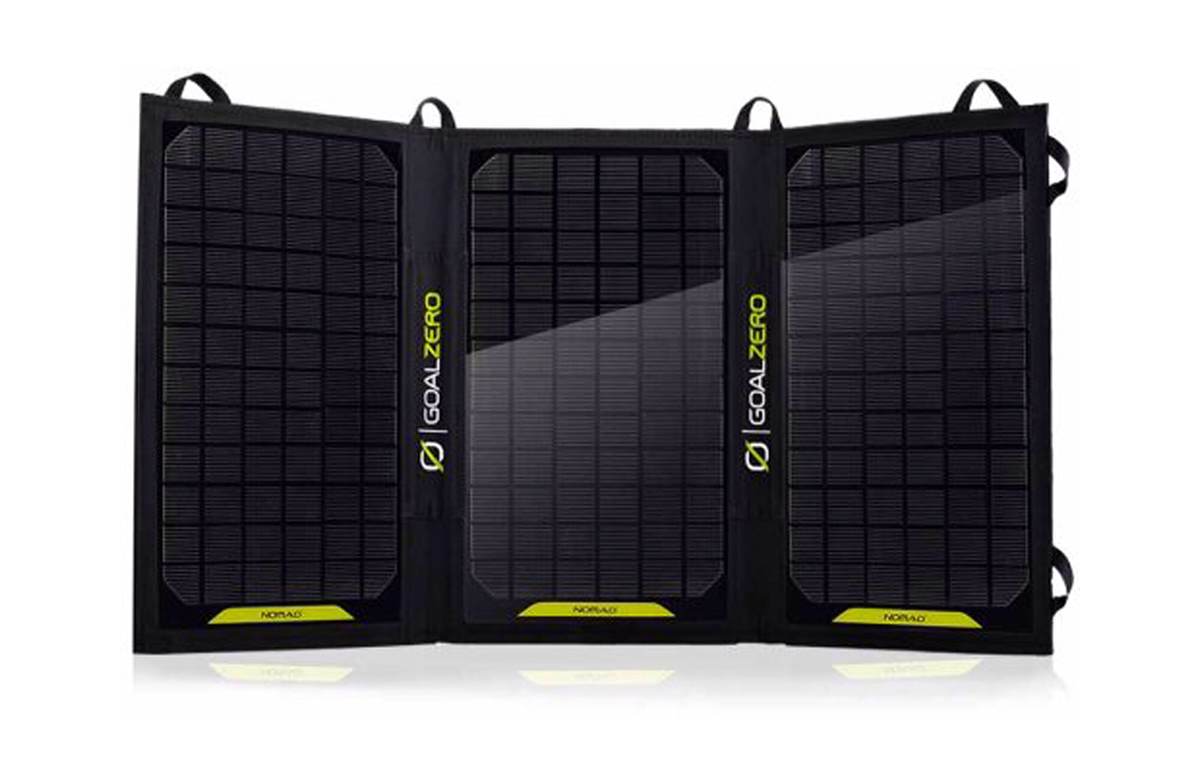 The Nomad 20 by Goal Zero is a portable, foldable solar panel with a max power capacity of 20 watts (hence its name) and multiple connector ports. It fits nicely into a backpack and is generally awesome for camping and other outdoor excursions.
In the span of an hour or so, it can charge most of an iPad mini's battery or about 2/3 of an iPad Air's. An iPhone 5s/5c is no problem at all, even while streaming music. I'm guessing the same will hold true for the iPhone 6.
It does not hold a charge though, so it's a good idea to pair a Nomad 20 (or Nomad 13 or Nomad 7) with Goal Zero's own Guide 10 USB Power Pack to charge your devices at night. What's really cool is you can chain multiple Nomads together for even more power.
Get the Nomad 20 on Amazon for $188.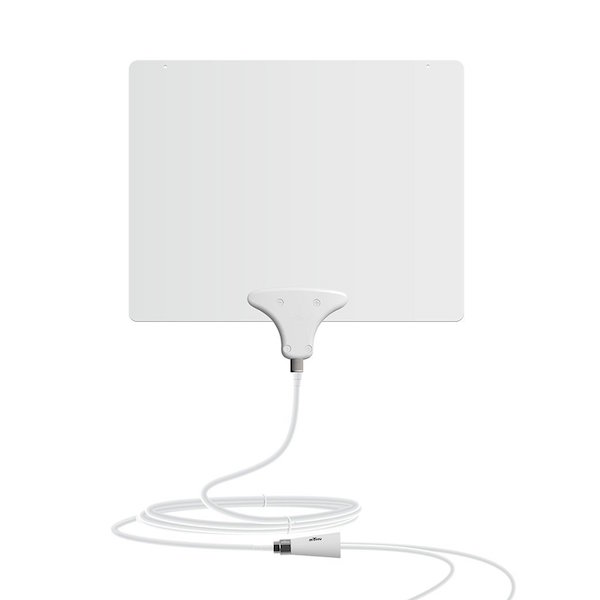 "Cutting the cord" is a big buzz word in the entertainment industry right now. People are cutting off their satellite and cable subscription in favor of using streaming services like Netflix and Hulu in order to save money. By adding the Mohu Leaf Indoor HDTV Antenna to your TV, you can likely get 5-6 HD quality channels for free (depending on where you live). I am using the amplified model and highly recommend it.
If you want to get an idea on what channels you can receive over-the-air, you can use AntennaWeb.
Get it on Amazon for $67.38.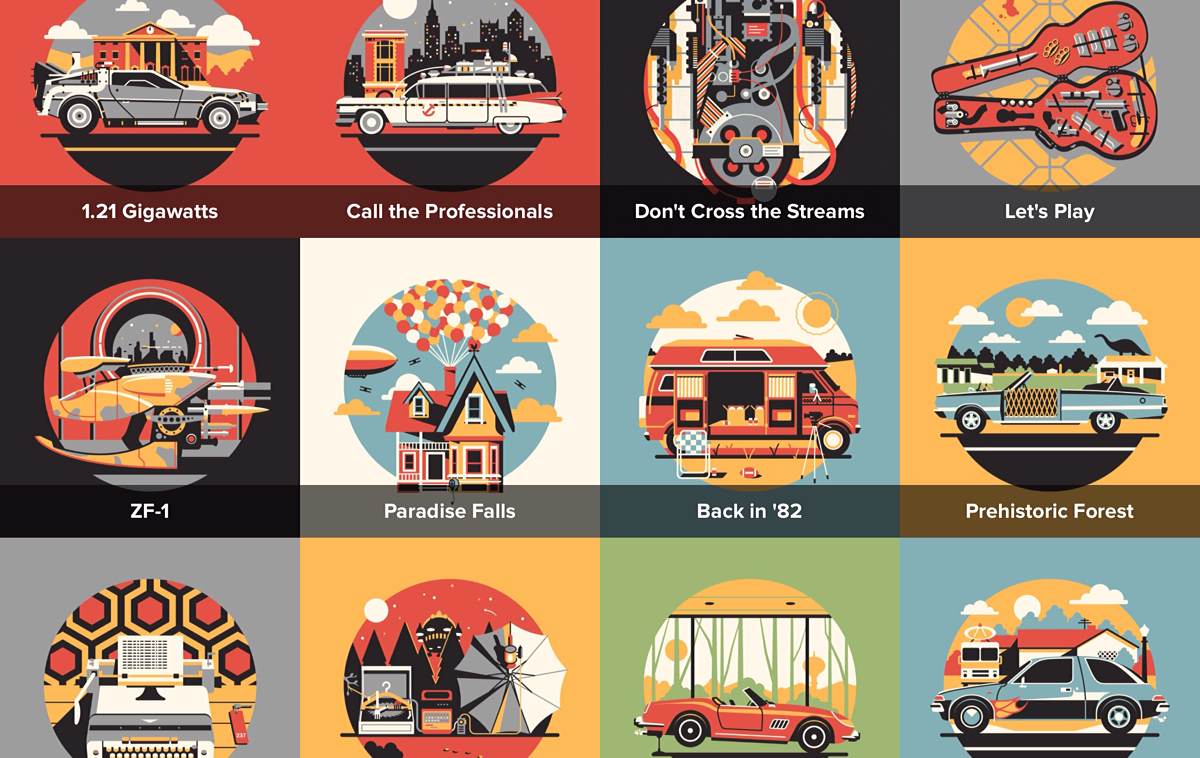 The idea behind the ICON project, as told by designers Nathan Goldman and Dan Kuhlken:
"Every film has one. A signature prop, set, or location. Something that, in a single image, can represent the entire movie.
With this in mind, they created 50 geometric prints of iconic places and things from various films and TV shows. Examples include Office Space, Groundhog Day, The Dark Knight Rises, Arrested Development, and many more.
Each print is 12″ x 12″ and costs $25. Since they only stocked 100 of each print, you'd better act fast if you want one. 12 of the 50—including the one for Pixar's Up—have already sold out.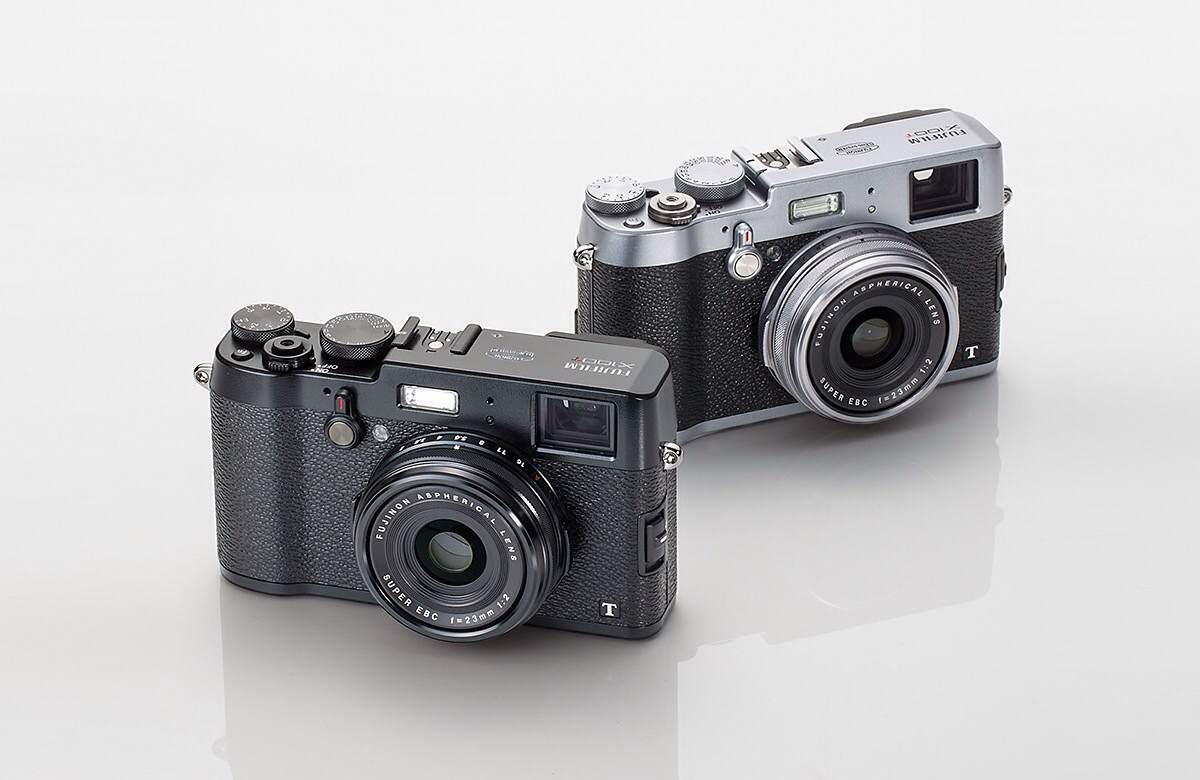 Fujifilm has announced their upcoming X100T camera, successor to 2013's widely beloved X100S. It's not so much a huge evolutionary leap as a well-considered refinement with significant improvements in all the areas that matter.
The most interesting new feature is the Digital Rangefinder, which is unlike anything I've ever seen. While looking through the optical viewfinder, you see a zoomed-in digital overlay of the focus point that adjusts for parallax in real-time. Also new is an electronic shutter mode, enabling the X100T to shoot silently at a mind-boggling max speed of 1/32000. As well as a modified aperture ring that moves in 1/3-stop increments rather than full-stops. There's even Wi-Fi support now!
As with the previous model, the X100T comes with a 23mm (35mm equivalent) f/2 prime lens and a 16.3-megapixel APS-C X-Trans CMOS II sensor.
The X100T is slated to release on November 30th, 2014 and can be pre-ordered now for $1300 in silver or black.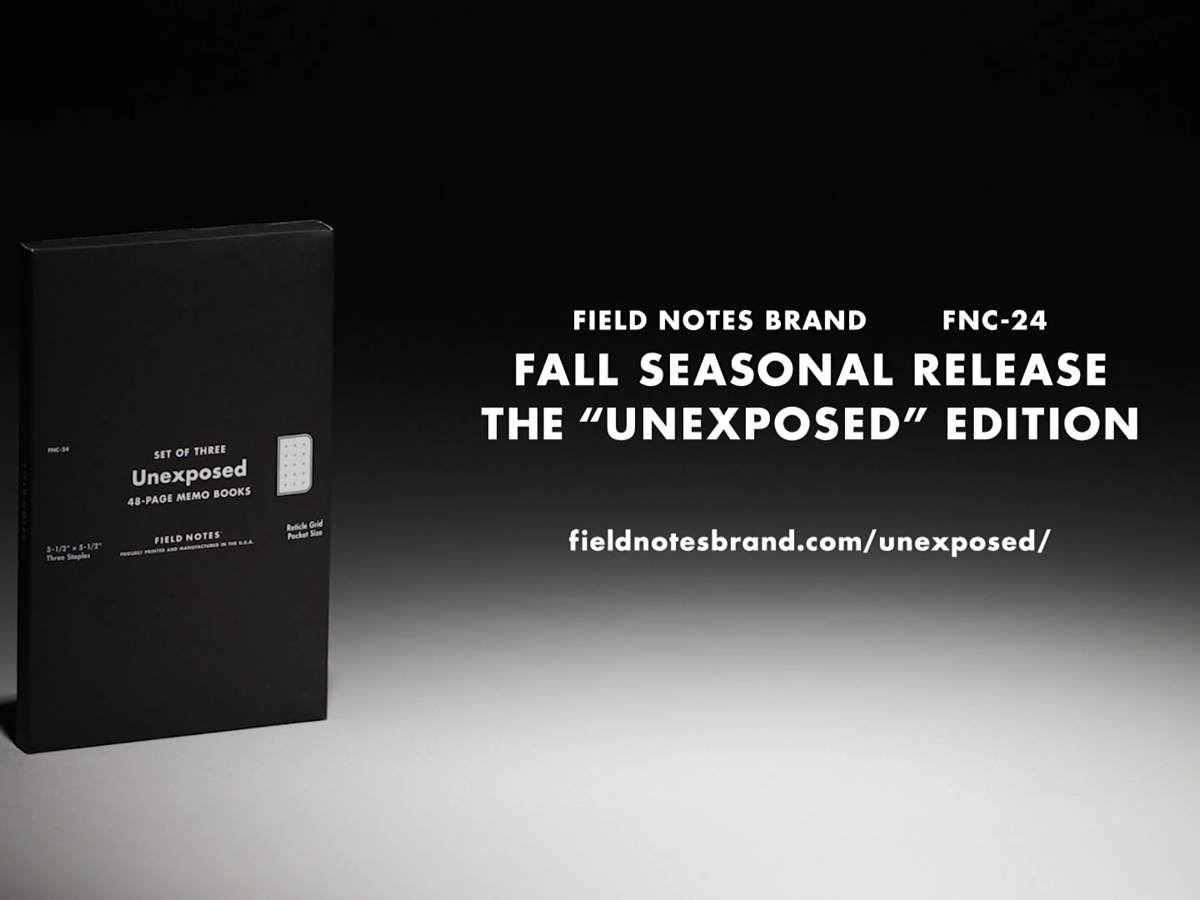 'Unexposed', the newest edition to the Field Notes COLORS lineup, is…well, a mystery. And that's by design. Every pack contains three randomly-selected-but-unique 5.5″ x 3.5″ memo books in an opaque black sleeve, each with 48 pages of reticle graph paper.
As for the covers? No one knows yet. All we know is there are six of them, meaning there are twenty possible combinations you could receive. If you want to collect all six covers, your best bet is to buy 16 packs, and even then it's not a guarantee. (Thanks to Andrew Kirk for doing the math.)
You'll have to watch their promo video to get the full story here. Just don't crank it up at work.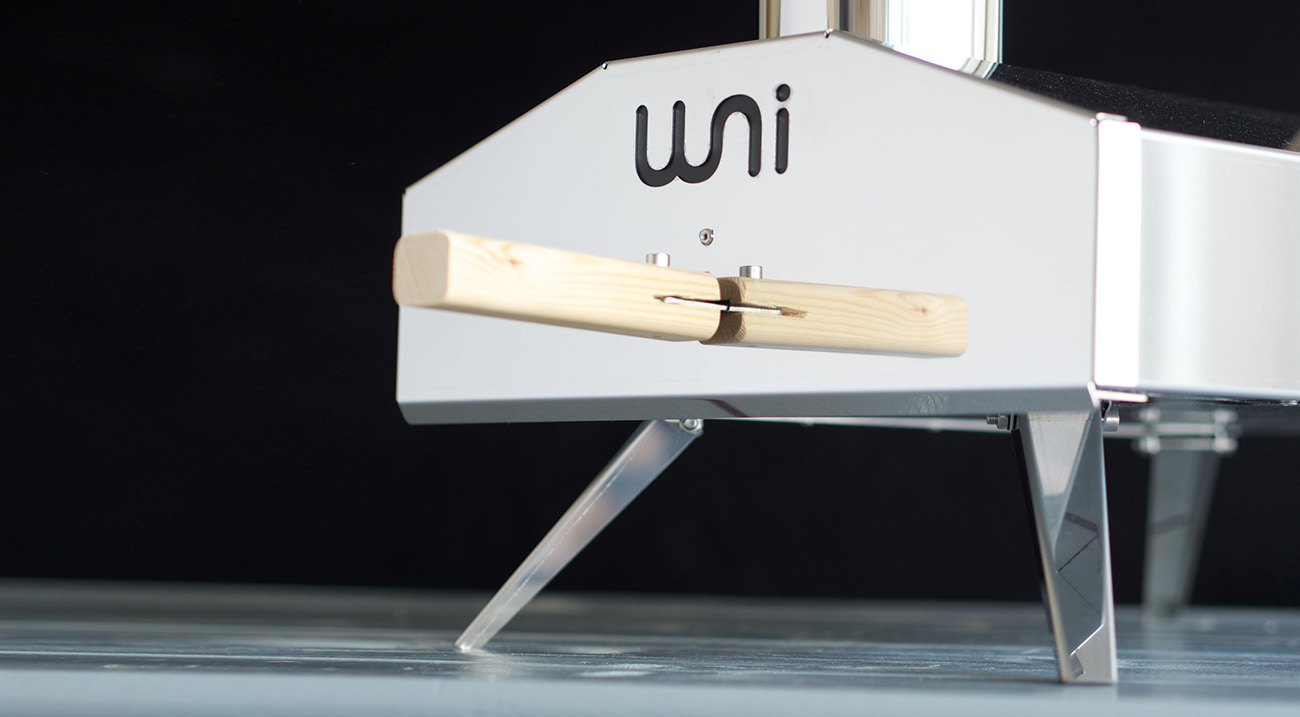 Welcome to the wood-fired revolution.
Uuni 2 is the definitive tool for your garden or outdoor kitchen this fall. At fraction of the cost of a traditional wood-fired oven, and with it's compact size, it blows the competition straight out of the water.
This is how it works:
Light it up, and it's ready to cook in 10 minutes
Prepare your home-made pizza, and put it in your Uuni
Your delicious wood-fired pizza is ready in just 2 minutes
And it's not just for pizza — you can cook all sorts of foods with it. Have a look on our website for examples of wood-fired foods we've made with it.
Order yours this week, and use the discount code 'thesweetsetup' to get $20 off your Uuni 2.
* * *
Our thanks to Uuni for sponsoring Tools & Toys to promote their new wood-fired pizza oven.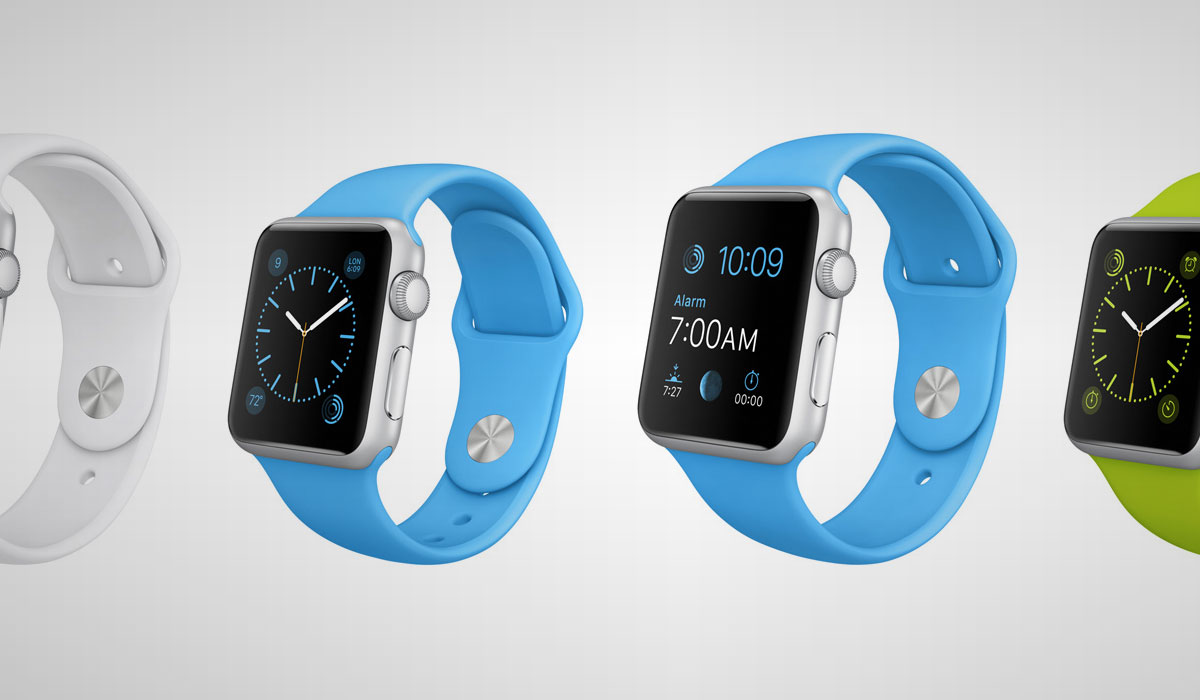 Even though nobody knew it was coming, we all "knew" it was coming. And today, it was announced: the Apple Watch. It comes in six different colors, including stainless steel, brushed aluminum, space gray, and rose gold. Each available in either 38mm or 42mm size for small or large wrists. The face made up of a sapphire crystal display, which is super tough and scratch resistant (second only to diamonds). It has a fancy input device called the digital crown that lets you navigate around the device without covering up the whole screen with your finger. It's accelerometer knows when you raise your hand to check the time and so it auto-
The Apple Watch can do quite a bit, from being a remote control for your Apple TV to being a digital drawing board between you and your friends to being the instigator of many conversations that start with: "Hey, is that the new iWatch Thingy?"
Its hallmark feature is, of course, related to health and fitness. It'll track your activity and workout routines, give you intuitive notifications that encourage you to stay active, stand up, and eat healthy, and it will even give you reward badges when you reach certain goals.
It'll cost $350 bucks, and require an iPhone 5, 5s 5c, 6, or 6 Plus. Alas, it doesn't ship until early next year. In the mean time, we'll have to get by with just our huge new iPhones.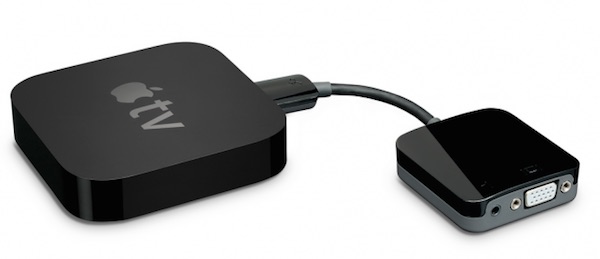 The Apple TV is a very useful tool for classrooms and conference rooms. By using AirPlay, you can easily display presentations, spreadsheets, or other information from a Mac or iOS device. Most modern projectors have HDMI inputs, but many older ones do not. The Kanex ATV Pro adaptor allows you to plug an Apple TV up to a projector that only has a VGA port.
Get it on Amazon for $44.96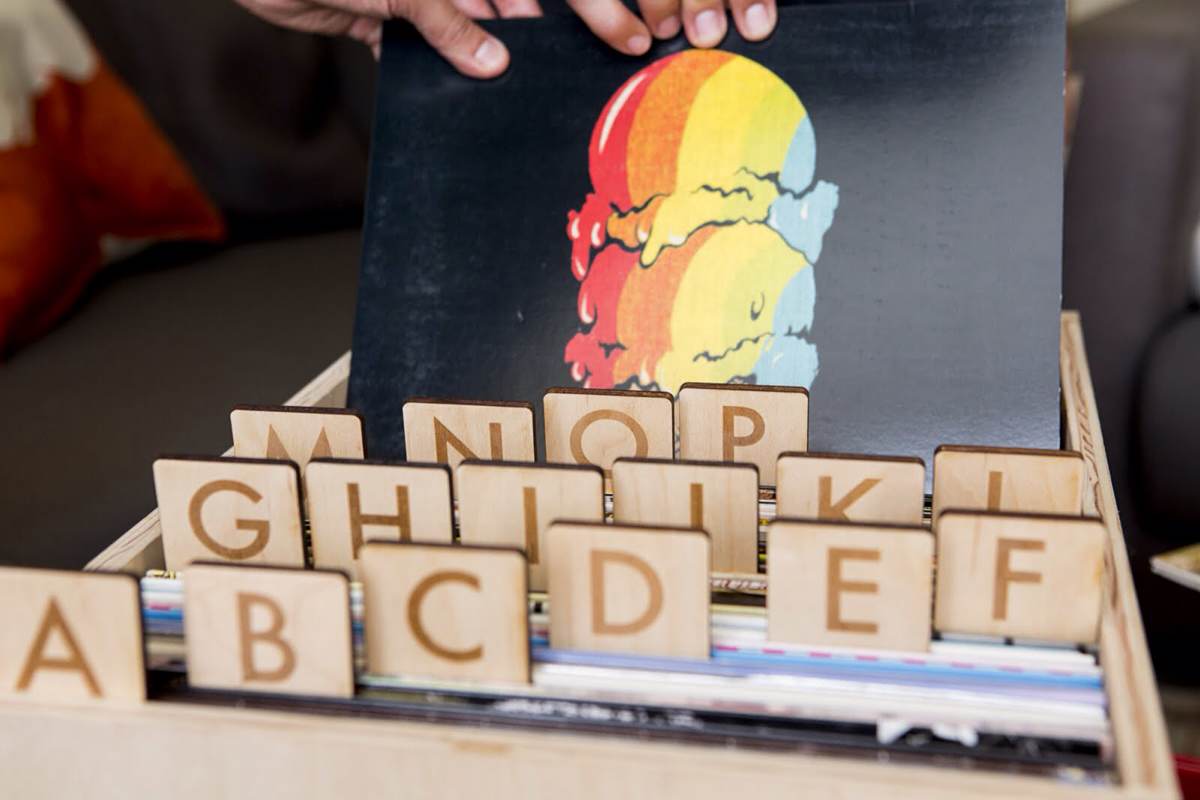 If you're the kind of person who listens to vinyl records and also digs good typography, you'll love using these beautiful, laser-cut wooden dividers to keep your albums organized. They also work nicely for books and other physical media.
There are a variety of collections to choose from, ranging from $100 to $410 depending on size, orientation (vertical or horizontal), and typeface (Futura, Stencil, or Mrs. Eaves).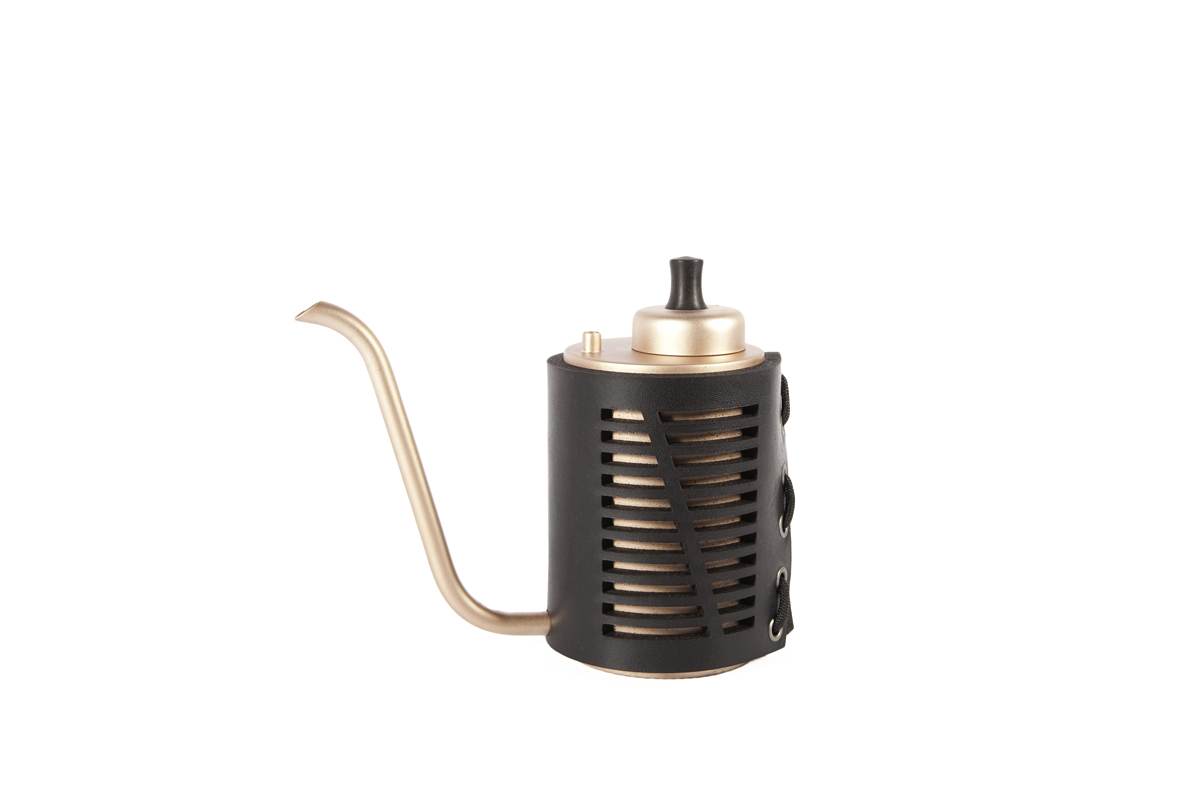 I'm starting to think my fondness for gooseneck kettles is turning into full-blown addiction—and I'm okay with it.
The Canadian-made Monarch Methods pour over kettle is among the more unique ones I've seen, with its copper construction and handle-less design. You grip it by the tanned harness leather insulator rather than an external handle, giving you better control over the pour. The lid has a recessed port for a thermometer (not included) should you need one.
It should be noted that this kettle is designed for preheated water and not intended for direct heat.
The 320ml kettle is $128 USD, and the larger 500ml model is $146.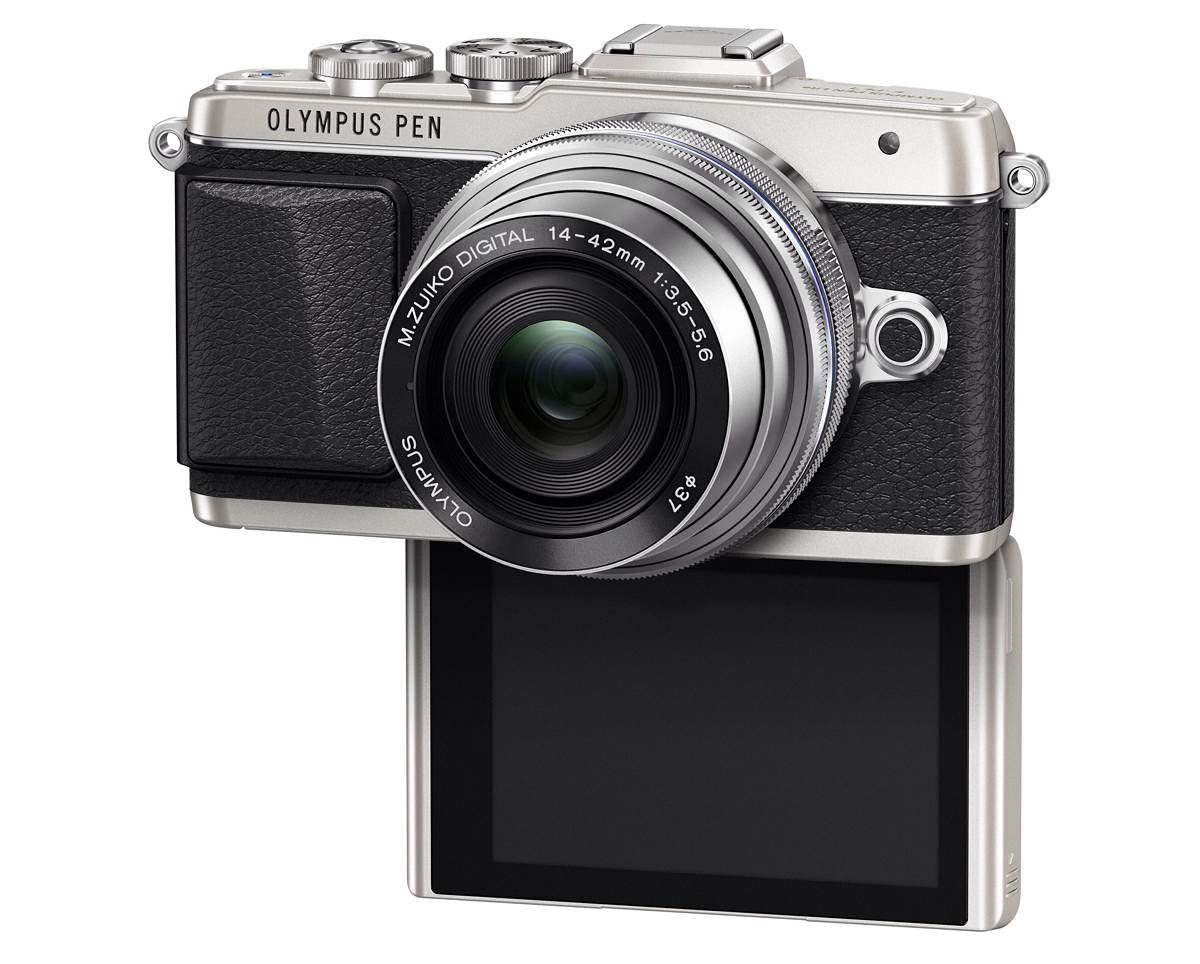 The upcoming Olympus E-PL7 is a selfie-friendly micro four thirds camera, with its 180° flip screen, touchscreen shutter release, and 3-axis in-body image stabilization. Of course, it also has other awesome stuff you'd expect from a modern Olympus shooter:
16-megapixel sensor
Wi-Fi (e.g. you can send photos to your iPhone for editing in VSCO Cam)
TruPic 7 image processor
Manual control dial
Improved auto-focus, now with 81 focus points
Retro brushed metal camera body design
Improved 4-direction control scheme
The E-PL7 is expected to ship near the end of September 2014, and can be pre-ordered on Amazon. $600 for the body only, and $700 with a 14-42mm lens.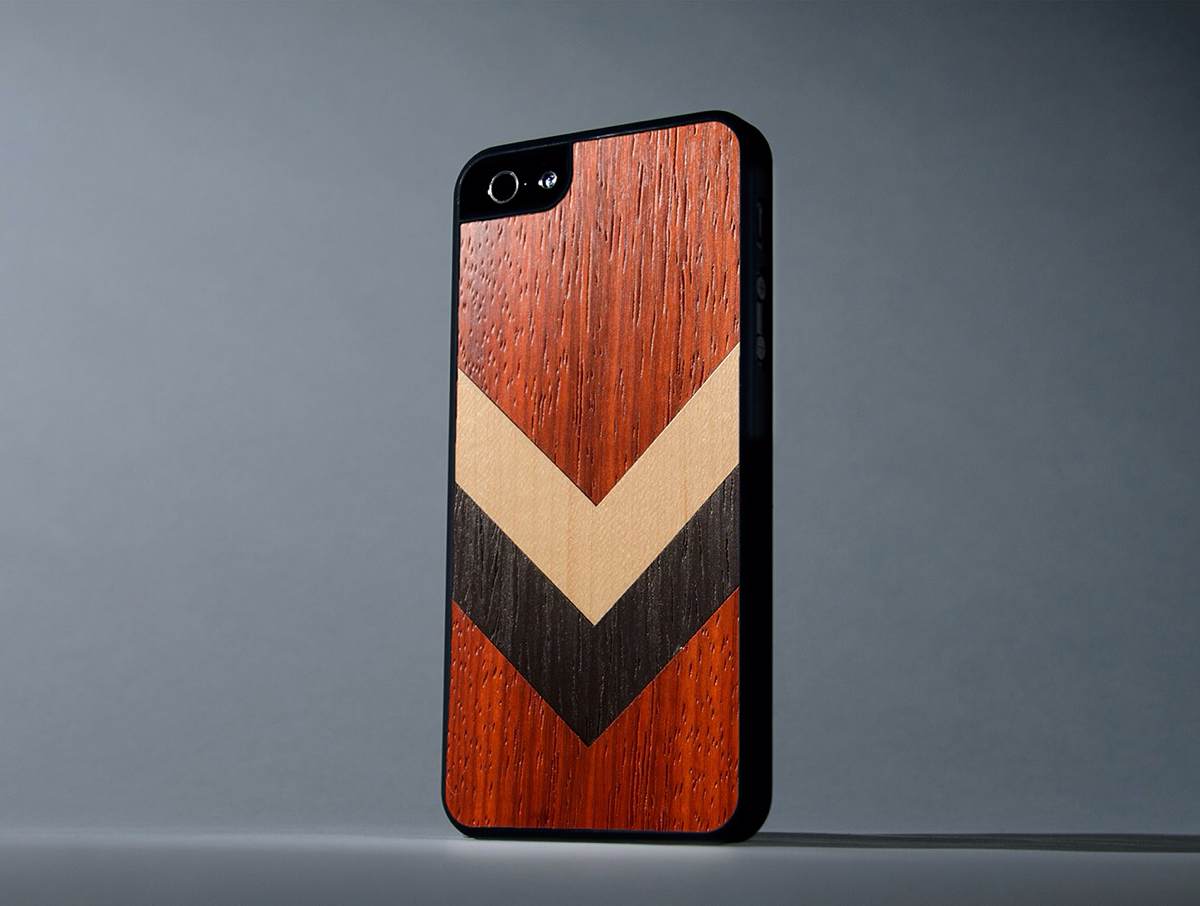 The iPhone 6 is coming next week, but this is a pretty cool wooden case for those of you sticking with an iPhone 5 or 5s for now. The cover is made from real wood that has been laser-cut, engraved, and finished before being attached to a protective plastic casing. Mainly though, it looks awesome.
Get one for $29 at Carved.com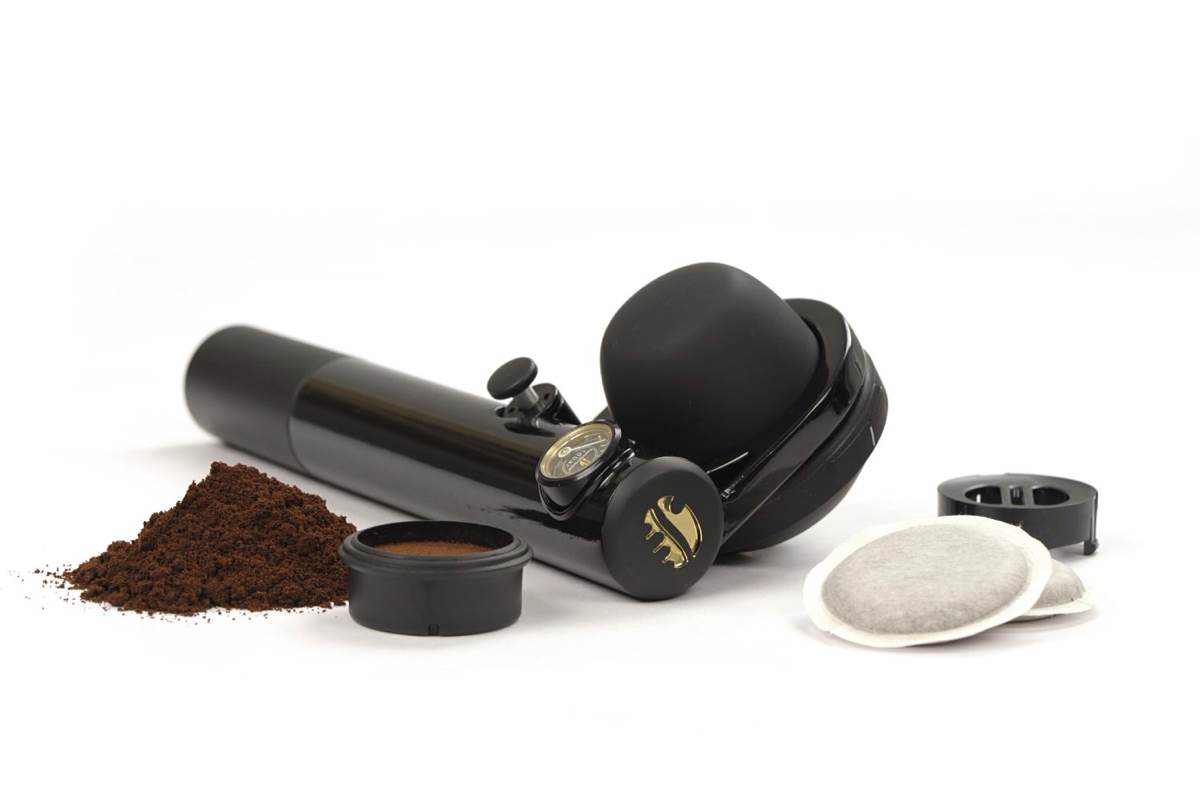 The Handpresso Wild Hybrid is a travel-sized espresso maker for coffee addicts on the move. It won't replace a $1,000 kitchen machine but it produces surprisingly good results for what it is.
The brewing process takes a little practice, but it's worth the effort to get it right and produce some lovely crema. The top Amazon review suggests preheating the reservoir beforehand, along with other handy tips. Works with freshly ground coffee or E.S.E coffee pods. Cleanup is about as simple as an Aeropress, and can be tossed into a bag just as easily.
Get the Handpress Wild Hybrid on Amazon for $127.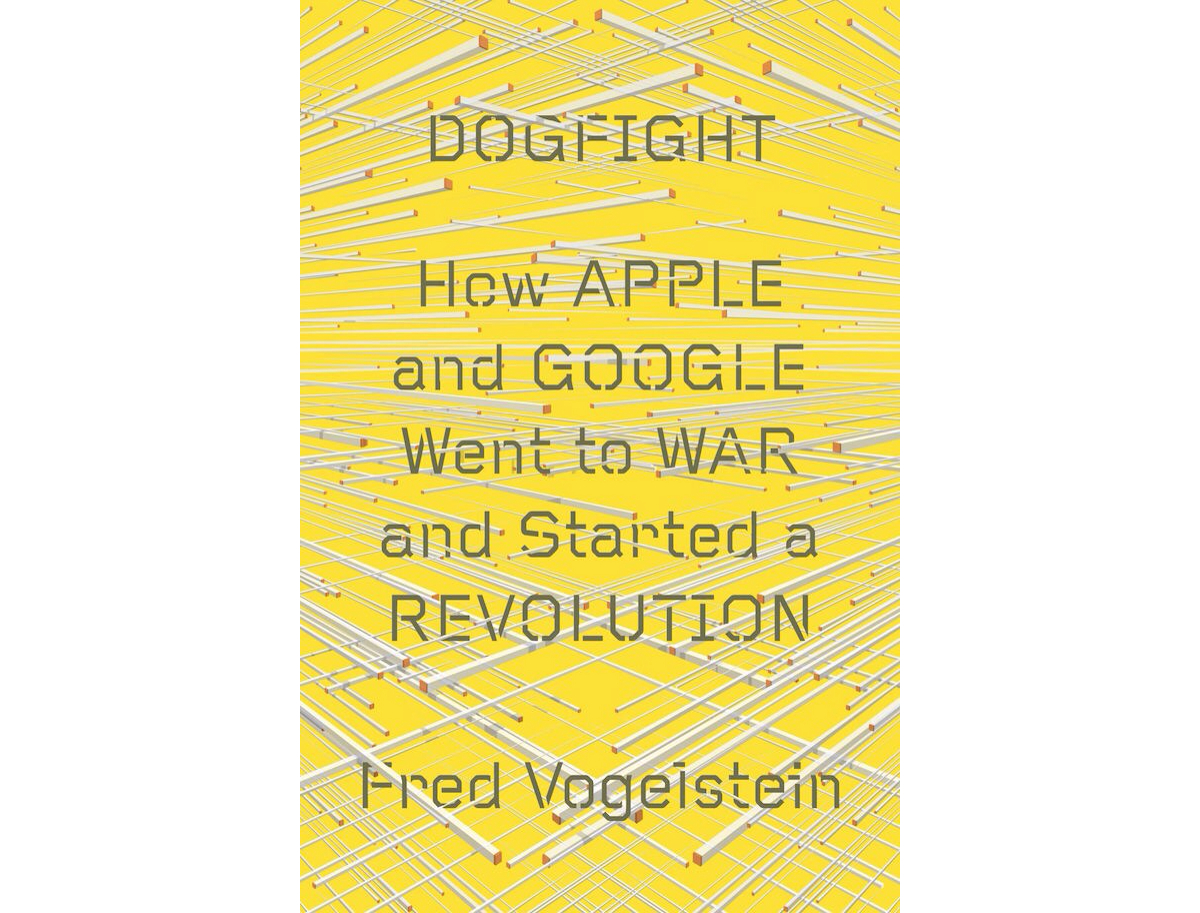 Neither one of my kids were alive "pre-smartphone". They only know the world where "there's an app for that". Dogfight: How Apple and Google Went to War and Started a Revolution  is about the building of that world. It was one of my favorite books of 2013.
Get it on Amazon for $10.99
More tools and toys on the next page →